Eye-rolling teenagers everywhere will tell you, with utter conviction, that there are few things in life more embarrassing than going on vacation with mum and dad. Here's your chance to prove them wrong in one of the world's greatest cities, with our guide to the best things to do in Paris with teens. Demonstrate your cool credentials and wow your progeny with ideas that include selfies at the Sacré-Cœur, rollercoaster rides, spooky subterranean skeletons and more.
Instagram Inspiration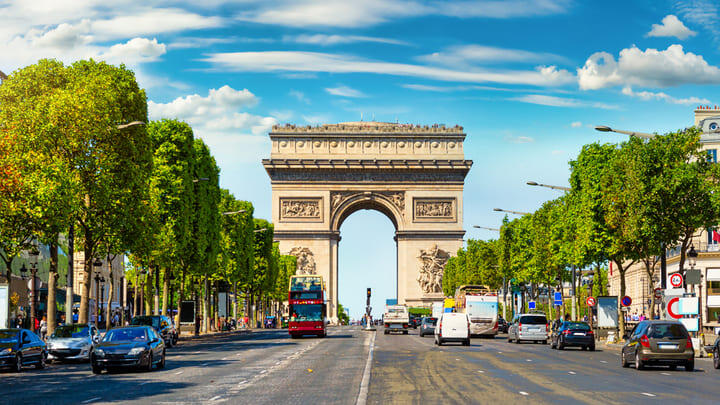 Of course, your little darlings will be keen to document every moment of their Paris adventure online. And why not? Many literary and artistic greats have been seduced by the city's beauty down the centuries, and your kids will likely be no exception.
A selfie in front of the Mona Lisa should be considered essential. But be warned: the Louvre's vast network of galleries and buildings makes for a fair bit of hiking from one major exhibit to the next. Planning your visit carefully and making a list of must-sees before you arrive may help mitigate any family arguments once you're inside.
Photo opportunities abound on a climb up the 674 steps to the viewing platform on the Eiffel Tower's second floor. During the ascent, intrepid teens with a head for heights can step out onto the first level's – gulp – transparent floor, 58 meters above the forecourt. Better still, kids over 12 can make the climb without parental supervision, meaning that, while they wear themselves out trying to bag the best selfie, you can get started on your picnic of cheese and wine on the sprawling lawns of Champs de Mars far below.
Tick off some of Paris's other great views. The Ballon de Paris Generali is a lot of fun: this tethered helium balloon rises a whopping 150 meters over the Parc André-Citroën. Montparnasse Tower goes even higher at 200 meters (by elevator), while the climb to the top of iconic Paris landmark the Arc de Triomphe is a relatively exhausting 284 steps, but does benefit from being on the famous Champs-Élysées boulevard, for a bit of light window-shopping and some decadent Ladurée macarons afterwards.
Museums and Art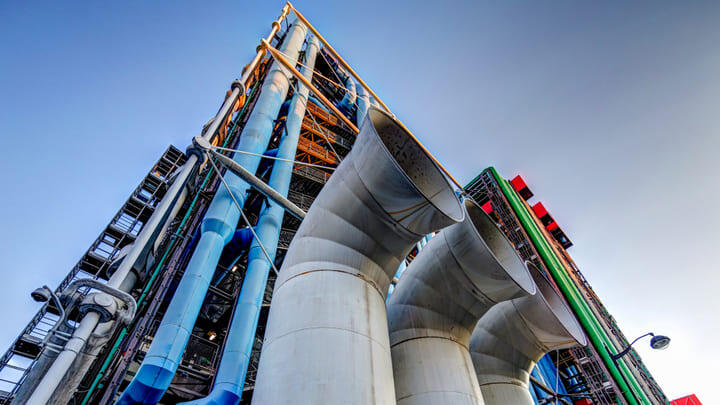 Paris has a plethora of fine museums and galleries to keep teens entertained. Many, including big hitters like the Louvre and Musée d'Orsay offer free entry for under 18s. Centre Pompidou is a cultural mecca with cool 'inside-out' architecture; its colorful exposed pipework and air ducts making it something of a work of art in itself. There's an entire floor dedicated to kids, including workshops, interactive exhibits and bags more hands-on fun. Workshops for teens don't require parental supervision, leaving you free to explore the center's vast collection of modern art, from Picasso to Pollock.
Play hide and seek among the box hedges, statues and ornamental pools in the Rodin Museum's seven-acre sculpture garden and visit Europe's biggest science museum in Parc de la Villette, where the Cité des Sciences (CSI) counts a planetarium, an IMAX theater, and even a submarine among its myriad attractions. Or, if your offspring roll their eyes dramatically at the very idea of enduring all that boring old stuff from the past, rent some Vélib bicycles instead, and take them on a self-guided tour of eye-popping contemporary Paris street art around the Oberkampf neighborhood, La Villette canal and Montmartre. They'll thank you for the additional Instagrammable photo opportunities, if not the mild physical exertion required to get there.
Teen-Friendly Tours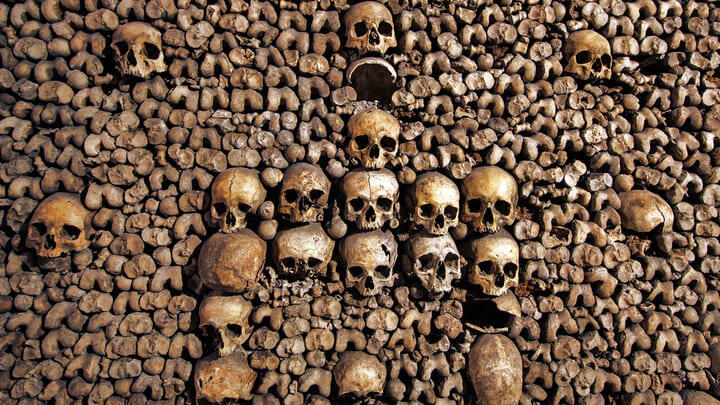 Bike isn't the only fun way to see Paris though. Guided Segway tours are a great way to tick off some of the city's big attractions with minimal effort. There are short tours, long tours, day tours, night tours, every kind of tour! All you need to bring with you is a reasonable sense of balance and in no time at all you'll be whizzing to the likes of the Eiffel Tower, Les Invalides and beautiful Pont Alexandre III with its soaring arch and Art Deco lanterns. Teens are permitted to ride if joined on the tour by their parents.
Creepy and very cool – the perfect combination for any self-respecting teenager – the Paris Catacombs are an underground network of tunnels and caverns used to store the mortal remains of some six million or so Parisians, displaced from the city's cemeteries in the 18th and 19th centuries. Kids will love this bone-chilling subterranean adventure, where wall-to-wall skulls and bones are stacked neatly from floor to ceiling. There's a 1.5-kilometer circular route through this macabre ossuary: just about the right length for fidgeting teens before boredom starts to set in.
Shopping and Entertainment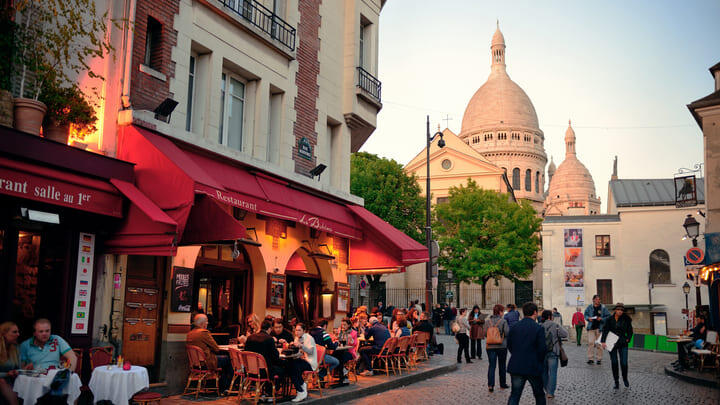 Even the most apathetic teenager will struggle to feign immunity to the charms of a themed rollercoaster ride for long. Good news! Both Disneyland Paris and Parc Astérix are easily reached from central Paris, with trains taking less than an hour.
Teens can also take to the skies on a jetpack adventure with Flyview Paris. This thrill-a-second VR experience mimics the real-life sensations of jetpack flying and takes you on a dizzying flight over major landmarks including the Notre-Dame Cathedral, Eiffel Tower and more.
Back on terra firma, take them shopping for unique souvenirs in the atmospheric cobbled streets of the Marais and Montmartre districts. Here's where you'll find independent boutiques selling vintage fashions, old-fashioned sweets, handmade artisan crafts and jewelry, and much more. The cute funicular that carries foot-weary passengers up the hill to the top of Montmartre will melt all but the hardest of teenage hearts. After grabbing a chocolate crêpe – and, naturally, a selfie or ten in front of the Sacré-Cœur – head round the back of the basilica to the Place du Tertre, a traditional Parisian square that's teeming with local artists who'll be delighted to provide your kids with a souvenir they'll treasure forever: a one-of-a-kind portrait or caricature of themselves. Who knows, they might – just might – even crack a smile for the occasion.
Save on things to do with teens in Paris
Save on admission to Paris attractions with Go City. Check out @GoCity on Instagram and Facebook for the latest top tips and attraction info.