Deciding where to take your vacation can be tough. The world is a big place full of possibilities, so when booking your flights, it pays to stay informed. So, if you've settled on Europe but are wondering which cities are best to visit, you're in luck. Here are our picks of the best cities to visit in Europe, including London, Amsterdam, Paris, and Barcelona. Take a look, and find the perfect city for your European vacation!
Including:
London
Amsterdam
Paris
Barcelona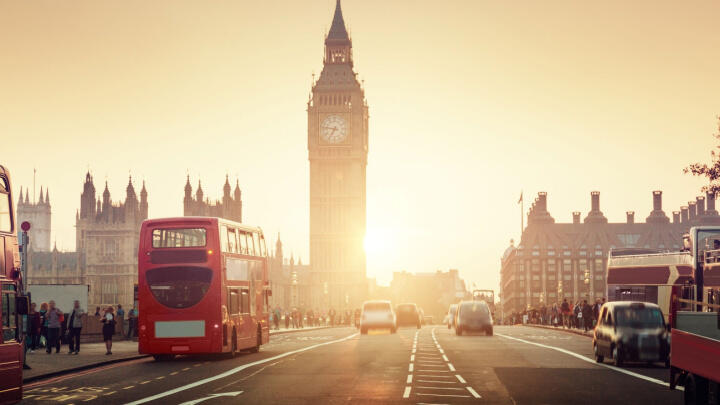 The Best Cities to Visit in Europe: London
London is England's capital city, and easily one of the most popular cities in Europe. In fact, pre-2020, over 21 million people visited the city from all over the world. But what makes it one of the best cities to visit? 
For starters, it's a city dripping in history. The Tower of London, for instance, dates back to the 11th century. This former fortress turned gruesome prison has witnessed some of the biggest moments in British history, so it's well worth a visit.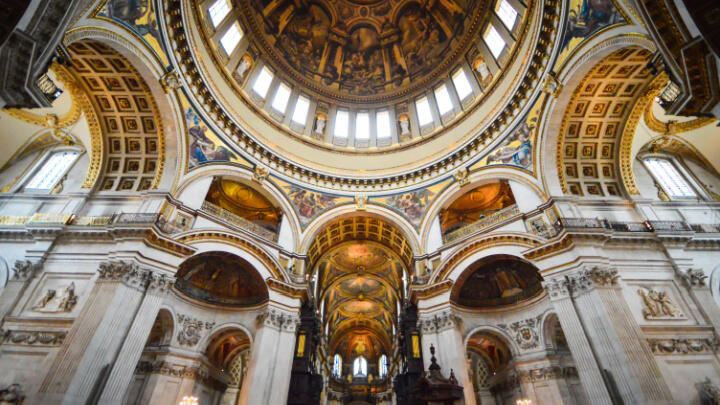 And that's just the tip of the historical iceberg. Westminster Abbey, St. Paul's Cathedral, and Tower Bridge are just some of the many historical landmarks that draw countless people every year. If you're only visiting the city for a couple of days and want to fit everything in, you could try a hop-on hop-off bus tour to see it all in a few hours. 
Another of London's biggest draws is its museum scene. The British Museum, Natural History Museum, Science Museum, and V&A are the big hitters, but even lesser-known museums like Greenwich and the London Transport Museum are worth a visit if you want to beat the queues!
You'll also find brilliant bars, fancy restaurants, and other unique activities all over the city. There's really too much to mention here, but check our blog for tons of other ideas for your vacation!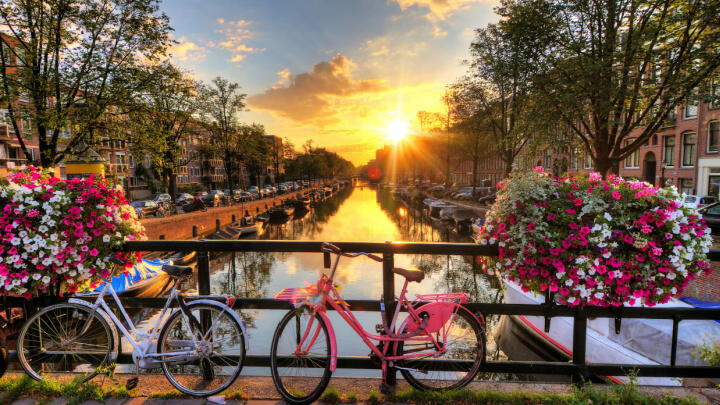 The Best Cities to Visit in Europe: Amsterdam
Another country, another capital city. Amsterdam is another on this list that needs no introduction. Easily one of the most beautiful cities in Europe, it's instantly recognizable thanks to its countless canals and waterways, cycle lanes, and laid-back atmosphere. But what makes it one of the best places to visit on the continent? 
For starters, it's teeming with experiences. Beer lovers will enjoy a Heineken Brewery tour, which includes a tasting. If you're not afraid of heights, why not try swinging off a roof at A'DAM LOOKOUT? If you can stomach the vertigo, you won't get many better views of the city. Or, make the most of the city's waterways by hiring a pedal boat and going exploring.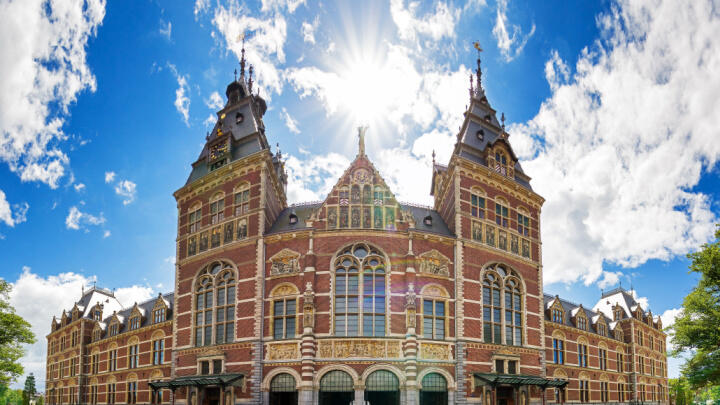 Of course, the Netherlands also has a storied history in the art world. That's why Amsterdam has a ton of amazing art museums everyone should check out. The Rijksmuseum is arguably the city's most famous, with thousands of works on display over multiple floors. But you've also got the Van Gogh Museum, as well as contemporary galleries such as the street-art-infused Moco Museum or the dazzling light show at AMAZE. 
While the Netherlands might not be known for its cuisine, there are certainly some Dutch specialties worth trying during your vacation. Bitterballen is a classic Dutch bar snack you'll find on every menu across town. These fried balls filled with meat and sauce pair wonderfully with Dutch and Belgian beers. Those with a sweeter tooth should pick up some Stroopwaffel - delightful chewy goodness.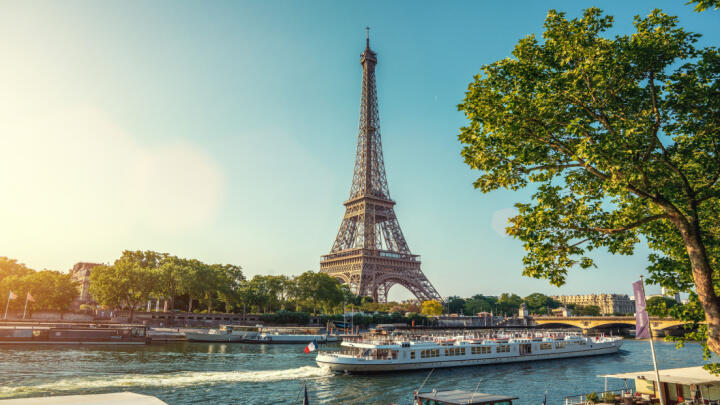 The Best Cities to Visit in Europe: Paris
No list of the best cities to visit in Europe would be complete without the City of Love. The home of Champagne, morning pastries, and iconic monuments, Paris is a must-visit for anyone planning a European getaway. 
If you've never been before, the likes of the Eiffel Tower, Notre Dame, the Louvre, and the Champs-Élysées are easy photo fodder for your social media accounts. 
Seeing all of them is bound to leave you famished. Thankfully, Paris has got you covered. You'll find tons of great food and drink around the city. How does a Croque Monsieur and Champagne cocktail by the Seine sound? Or sweet French crepes at one of the best bistros in town? Then, of course, there's the wine. No one does wine quite like the French, so make sure you drink your fill at Les Caves du Louvre, or sample cheese and meats with your glass at Ô Château.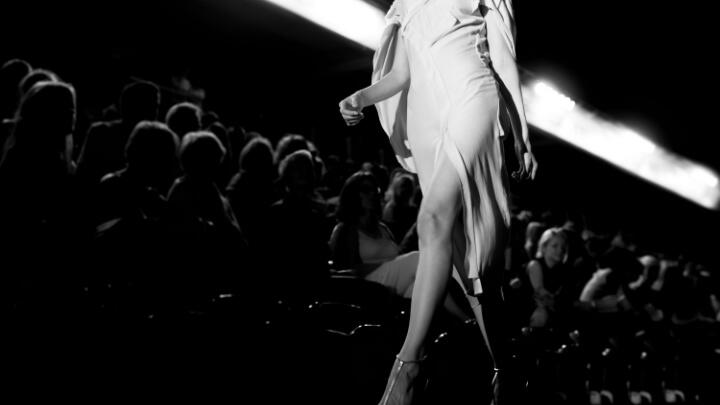 And then there are all the other great experiences you can enjoy while visiting the French capital. See the best views of the city in a massive balloon, attend an exclusive fashion show, and visit the weird and wonderful Dali Museum. 
Thrill-seekers are also well served. You've not one but two amazing theme parks to visit in the city. The first is Parc Astérix, where the rides are all themed around the titular comic book character. The second is, well, Disneyland Paris. While it probably needs no introduction, this is Europe's answer to the American mega parks that feature Mickey, Donald, and hundreds of other Disney characters, rides, experiences, and everything else.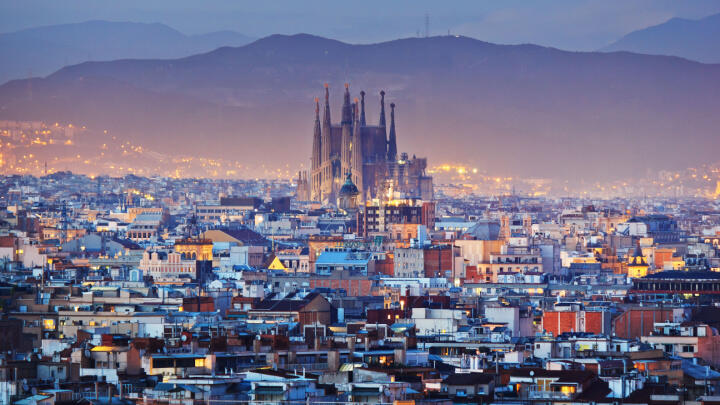 The Best Cities to Visit in Europe: Barcelona
Last, but certainly not least, is Barcelona. The home of famed architect Antoni Gaudí, it's a city covered in his unique and fascinating works. The Sagrada Familia is arguably the most famous of his buildings, a massive, unfinished cathedral that looks like it teleported here from another world. Sinewy, cascading towers that intertwine, unique geometric interiors, and startling stained-glass windows are just the beginning. You have to experience it for yourself. Other Gaudí highlights include Casa Batlló, La Pedrera, Casa Vicens, and the unmistakable Park Güell. Make sure to put them all on your itinerary.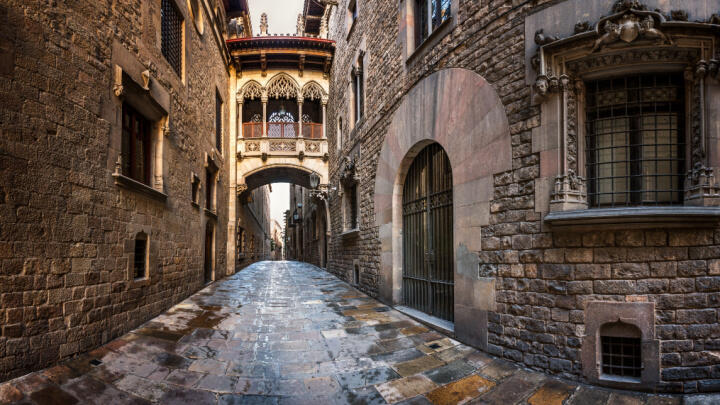 If the great Gaudí isn't enough reason to visit Barcelona, let's explore some of the other reasons it's one of the best cities in Europe! For starters, it's one of the most ancient cities in Western Europe, and taking a stroll around the relatively untouched Gothic Quarter will net you a ton of great photos. You also have art museums, murder mysteries, period-accurate village recreations, and a trip up a mountain to a medieval church. 
There's so much to do in Barcelona, you'll barely fit it all into a week. And really, what more can you ask of a city break? 
Save on activities and attractions in Europe
Save on admission to London, Amsterdam, Paris, and Barcelona's best attractions with Go City. Check out @GoCity on Instagram for the latest top tips and attraction info.