New Orleans has long been regarded as one of America's most romantic cities and it's not hard to see why. Beautiful historic streets are packed with cozy restaurants, charming walks and an outpour of jazzy beats to dance along to. 
Whether you're looking to get adventurous in the Louisiana swamps or romance in the city's history, there's plenty of things for couples to do in New Orleans.
Our guide to the top things to do in New Orleans for couples includes:
New Orleans cooking classes

The ultimate swamp adventure

Discovering the music of New Orleans

Cycling the French Quarter

Exploring the stories of the City of the Dead
Learn to cook New Orleans cuisine
New Orleans is famous for its Creole cooking and what could be more romantic than learning to create a spicy jambalaya together? Head to the New Orleans School of Cooking where expert chefs share the secrets behind Louisiana's famous dishes. After a live demonstration, you and your loved one can get hands-on preparing a classic meal of gumbo, crab bisque or shrimp soup. You'll get to taste each other's creations and be given the recipes so that you can cook your partner up a New Orleans storm at home.
Getting in:
tickets for the
New Orleans School of Cooking
are included in the Go New Orleans pass.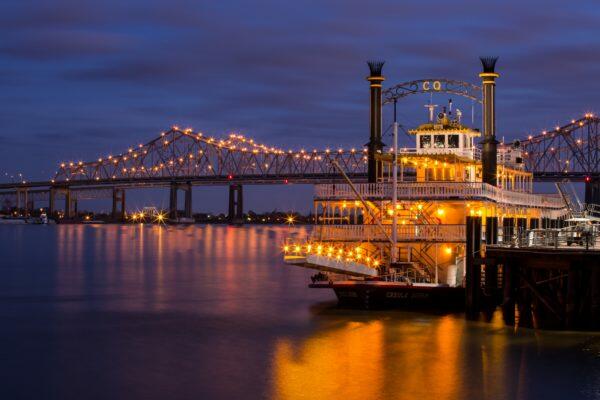 Cruise along the Mississipi River
Take a journey together through the history of New Orleans aboard the Creole Queen. This old-timey paddlewheel ship is perfect for creating romantic riverside moments as you pass through the beautiful French Quarter, Port of New Orleans and Jean Lafitte National Park. The luxurious journey then takes guests onto the historic Chalmette Battlefield, where an hour-long guided tour awaits. Together you can learn more about the importance of New Orleans' history.
Getting in:
tickets for the
Paddlewheeler Creole Queen Cruise
are including on the Go New Orleans pass.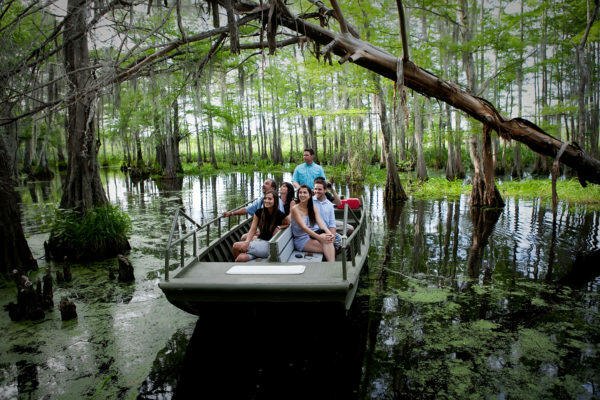 Go on an ultimate swamp adventure
You'd be forgiven for not thinking of swamps as particularly romantic, let alone something you'd want to see on your vacation. But New Orleans' wetlands aren't quite the stinky bog that first springs to mind. Rather, picture swaying cypress trees, rippling waters and the chirping of local wildlife. Aboard a small open boat, adventurists will set out into the thick of this gorgeous scenery with cameras at the ready for snapping American alligators, turtles and wild hogs among the marshes.
Getting in:
tickets for
Ultimate Swamp Adventures
are included on the Go New Orleans pass.
Listen to the sounds of New Orleans
Jazz, rock 'n' roll, blues and soul - music is the beating heart of New Orleans. In each neighborhood, you'll find the sound of the saxophone and keys pouring out of cafes, restaurants and music clubs where you and your loved one can dance 'til the early hours. If you want to catch the Big Easy's beat, head to Frenchmen Street for street music or venues including Preservation Hall, the Mother-In-Law Lounge and Rock-N-Bowl. And if you want to learn more about where this city's brimming music history began, join the Music of New Orleans tour to hear famous performances and visit the beating neighborhood of Treme.
Getting in:
tickets for
the
Music of New Orleans - Listen and Learn tour
are included on the Go New Orleans pass.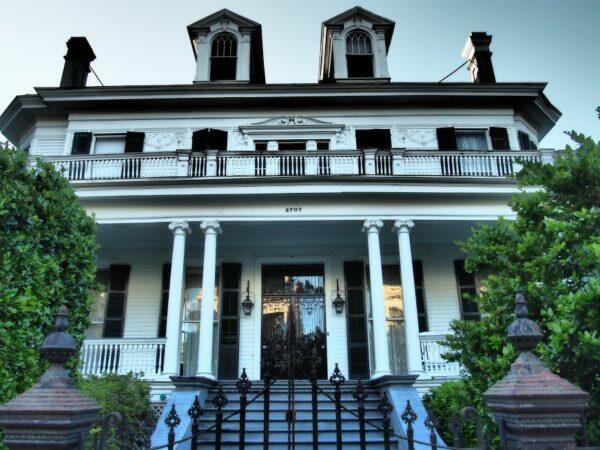 Head Uptown for a walk among the Garden District
The glorious Garden District in New Orlean's Uptown neighborhood is a picture-perfect backdrop for a romantic stroll. Grand mansions and manicured lawns ooze opulence in the stomping ground of movie stars, poets, authors, and artists. The former plantation site has a rich history that can be heard on French Quarter Phantom's in-depth tour. Walk among the magnolia trees as you learn about the Garden District's intriguing story and visit the homes of A-Listers including Sandra Bullock and John Goodman.
Getting in:
tickets for the
Garden District tour
are including on the Go New Orleans pass.
Cycle the city on a romantic bike ride
New Orleans is a bike-friendly city with over 100 miles of tracks, lanes, and trails to explore. And without a hill in sight, it's easy to cycle through the historic neighborhoods and parks together. Take to the Lafitte Greenway for a 2.6-mile ride through Louis Armstrong Park and favorite landmarks, or bike through the French Quarter to see street performers and stop for a coffee.
Getting in:
two-hour bike hire with
Ridethisbike
is available on the Go New Orleans pass.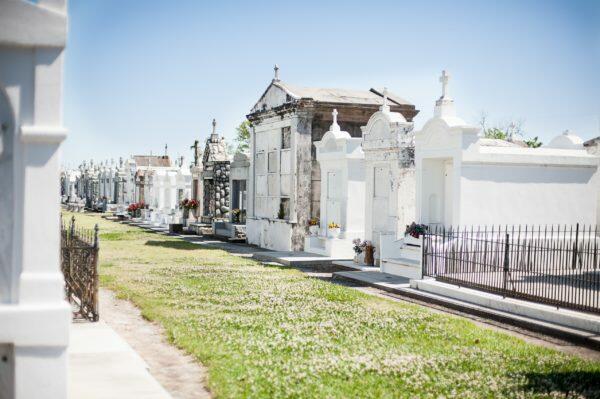 Brave the eerily beautiful St Louis Cemetery
A spooky graveyard might be more horror movie than rom-com but New Orlean's St Louis #1 Cemetery is a striking landmark to explore together. Keep your loved one close as you stroll through the city's oldest cemetery, home to graves of the most notorious characters in New Orleans. Here lies the tomb of voodoo queen Marie Laveau as well as the future final resting place for Nicholas Cage. Entry is only granted to those on a licensed tour so book in for this spine-tingling experience.
Getting in:
tickets for the
Haunted History St Louis Cemetery tour
and
French Quarter Phantoms St Louis Cemetery tour
are included on the Go New Orleans pass.
Save on Admission to New Orleans Attractions
Explore the top things to do in New Orleans with the Go New Orleans pass. Select 3, 4, 5, 6 or 7 attractions with our Explorer pass where you'll get access to all the above attractions as well as entry to museums, walking tours, art galleries, and much more to explore in the city.
Share Your Adventure with Us
Tag @GoCity or use the hashtag #GoCityPass in your vacation photos and we'll feature you on our page. Follow the Go City Instagram and Facebook pages for competitions, special offers, and events and inspiration for your chosen destination, too.