Those who do not learn from history are doomed to repeat it. This phrase, uttered by Winston Churchill in the years following the Second World War, is as true today as it was back then. America is a nation with a short yet rich history, and Philadelphia was at the center of it some three hundred years ago. It's no wonder, then, that Philadelphia is full of historical things to do and see! So, if you're in town and feeling historical, we've put together a guide to the best historical things to do in Philadelphia. These are our top picks.
Including:
Eastern State Penitentiary
Museum of the American Revolution
National Liberty Museum
Christ Church Burial Ground
National Constitution Center
and more!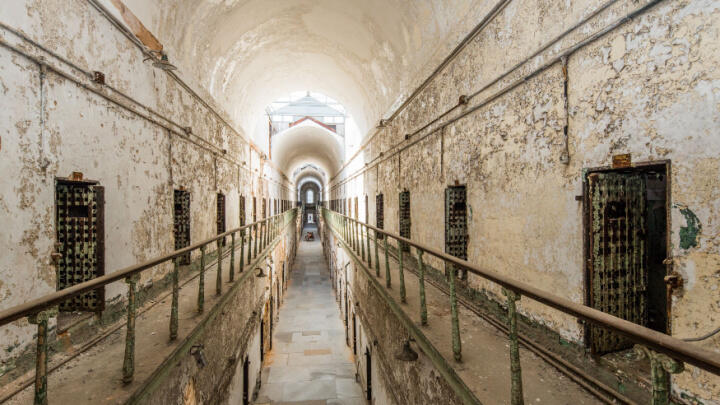 If you've always wondered what it feels like to 'do time', you needn't break the law to find out. After all, there's a certain sense of finality to getting locked up. Instead, head to Eastern State Penitentiary, an old prison where some of the most famous criminals in the U.S. once lived. 
It played a big part in modernizing the judicial system in the country, with many states now banning capital punishment. It even had running water and central heating before the White House. An astonishing fact and great news for the likes of Al Capone.
Yes, the late not-so-great mobster spent 8 months in this infamous prison, and you can even visit his cell! But he's just one of the many famous names you may spot as you wander the prison. Of course, your self-guided tour will let you fill in all the blanks - the who's, the what's, and the where's - and let you go at your own pace. There's even an art installation about the prison, if you need a little distraction after all that incarceration business. If you're looking for historical things to do in Philadelphia, Eastern State Penitentiary is full of it.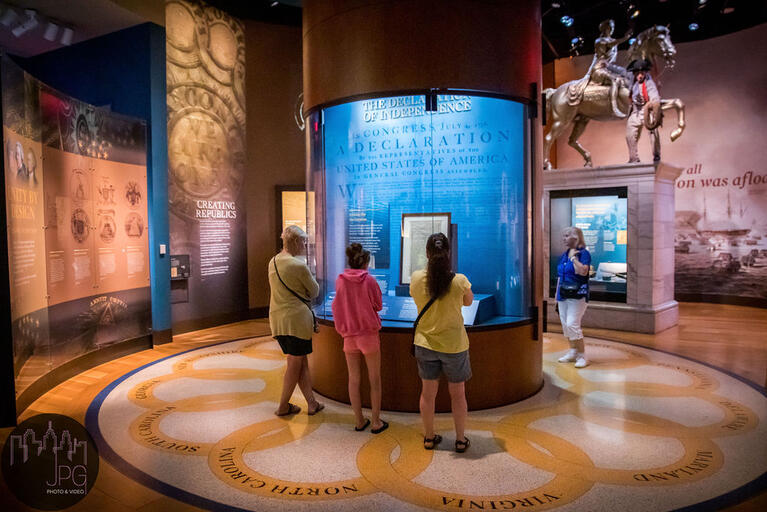 Philly played a massive part in the American Revolution, with many of the key players living there back in the 18th century. So it's hardly surprising that a museum dedicated to the revolution and the War of Independence can be found in the city. That museum is the Museum of the American Revolution. And if you're looking for historical things to do in Philadelphia, it doesn't get much better than that. 
You'll explore this rich and complicated era and its connections to our world today. Thanks to a massive collection of Revolutionary-era weapons, personal items, documents, and works of art, you'll not get a more in-depth look at the time period than right here. 
Go check out the massive collection for yourself and get immersed in that revolutionary spirit!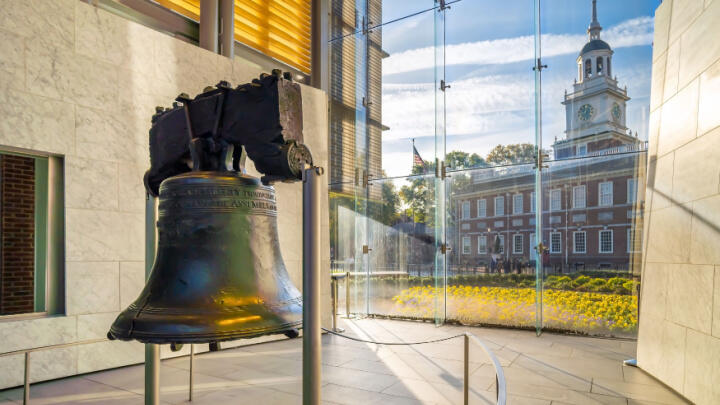 Speaking of the War of Independence, liberty is something America has strived for ever since. It's also a big deal in Philadelphia, where one of the city's most iconic sights is called the Liberty Bell. Liberty is clearly something Philadelphia celebrates, which is why you'll find the National Liberty Museum within the city's limits. 
Paying tribute to liberty across the globe, you'll find exhibits dedicated to heroes that fought against tyranny. Whether it's a faithful recreation of the secret floor where Anne Frank and her family hid from the Nazis, or another of the jail cell Nelson Mandela spent nearly 30 years for taking a stand against racial apartheid, you'll be moved by the countless offerings in the museum. 
And because it's Philadelphia, of course you'll find a copy of the Liberty Bell and information all about the Revolutionary War too.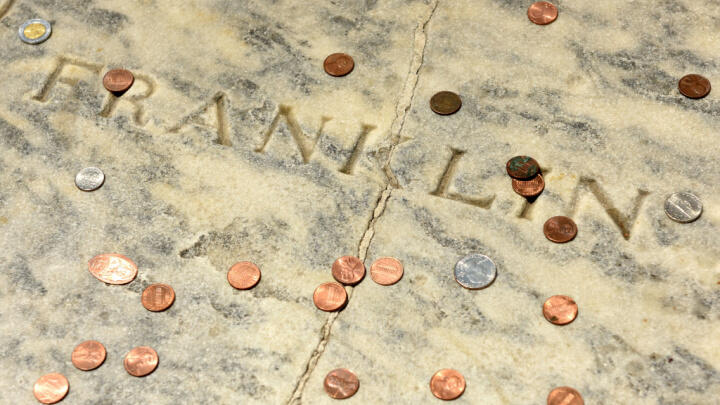 Given Philadelphia's importance to the war efforts against the British, you might guess that many important faces from the war lived their lives in the city. It's also where many of them were laid to rest. So why not go pay your respects at Christ Church Burial Ground?
This self-guided tour will take you around all the famous remaining gravestones that still stand in the graveyard. Listen and you'll learn more about the brave men and women buried beneath your feet. In fact, it's the final resting place of Benjamin Franklin, one of the most famous faces of the war, and one of the names on the Declaration of Independence. if you have any pennies handy, toss one onto his grave. It's a Philly tradition. 
But he's just one of the many names you'll see as you walk the yard. So keep an eye out and see who you spot. You wanted historical? It doesn't get much more historical than a graveyard.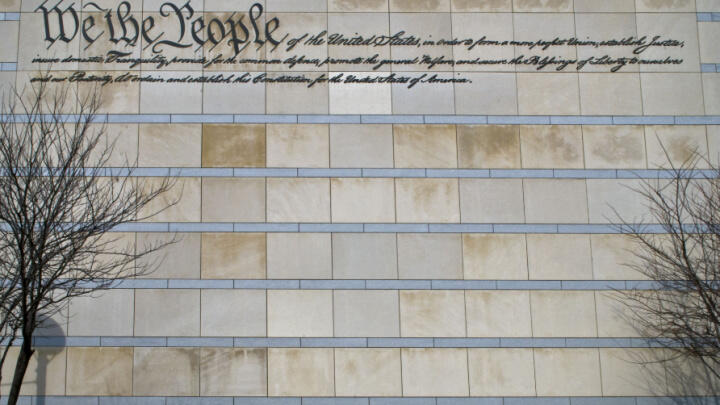 After the war was won and the British were done, there was a matter of an entire country to run. Where do you begin with such a mammoth endeavor? Well, rules help, so they should come first. And that's what they did. They wrote down a load of rules which became the U.S. Constitution back in 1787. And guess where they wrote said document? That's right, Philly, baby! Don't believe us? Head down to the National Constitution Center and be proven wrong. 
Inside, you'll learn everything you need to know about this key moment in American history. Thanks to hundreds of interactive exhibits, artifacts, and straight-up facts, you'll learn all about the process leading up to the document's release, how it's shaped America in the 300 years since, and how it's been amended as time's gone on. And that's not all; you'll see the OG document in all its glory, as well as the original Emancipation Proclamation that Lincoln signed. Constitutional stuff!
You'll even get to vote for your all-time favorite president, and take the presidential oath of office (maybe a little practice for a future career?)
And where better to end this historical jaunt through Philly than on a literal jaunt? Follow the history of the Founding Fathers and the roads the Revolution once walked on this Revolution and Founding Fathers Tour.
Learn about Philadelphia's many famous landmarks like the Liberty Bell, and enter the likes of Independence Hall. With your knowledgeable guide in tow, you're sure to learn a lot more than we could ever share. So go check it out if your feet are in a walking mood. 
And those were our picks of the best historical things to do in Philadelphia! Looking for some modern marvels to complement your so-far historical vacation? See all of Philly's best bits with Go City! With our All-Inclusive Pass and Explorer Pass, you can see the city at your own pace.