Art lovers from the East Coast to the West have to read this guide of the ten best US art galleries. It rounds up the best galleries from the Met in New York to Getty Center in Los Angeles and everything in between.  The ten best US art galleries include…
The Metropolitan Museum of Art

Museum of Modern Art

The Whitney

National Gallery of Art

Art Institute of Chicago

Getty Center

LACMA

Museum of Fine Arts

San Francisco Museum of Modern Art

Philadelphia Museum of Art
From Renaissance paintings to contemporary sculptures, the best US art galleries have something for everyone. Consider adding a gallery or two to your next vacation itinerary – you're sure to come away feeling inspired.
Metropolitan Museum of Art, New York City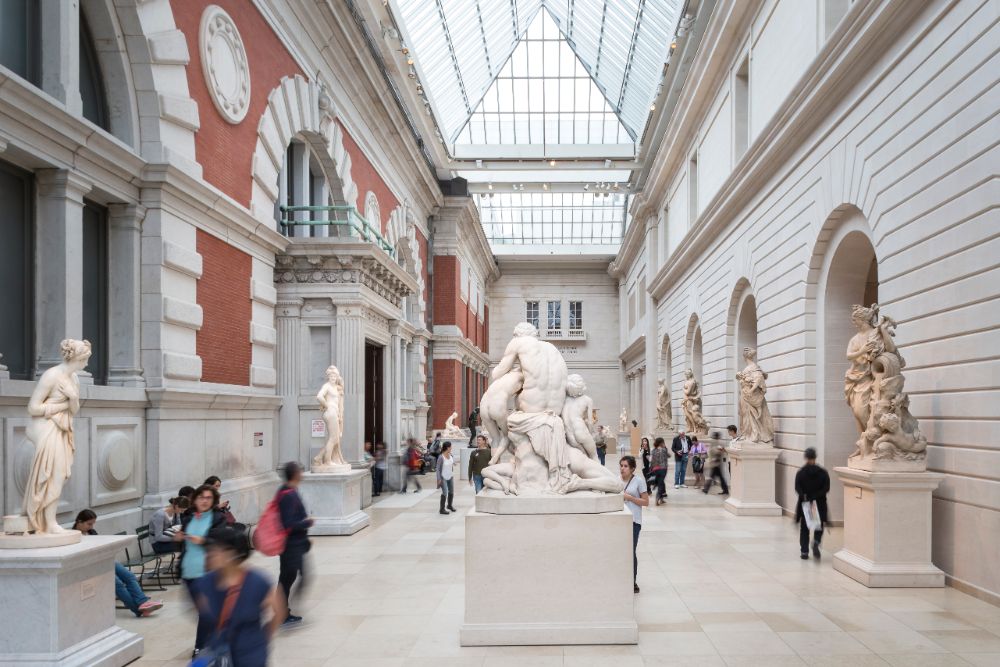 The Metropolitan Museum of Art, or the Met, is the most visited art gallery in the US. This is hardly surprising considering the Met is home to more than 2 million items, from paintings, sculptures, photography, and more. See classic work by Van Gough, Degas, and Rembrandt, as well as contemporary art in temporary exhibitions. Check out our guide to the Met before visiting.
Museum of Modern Art, New York City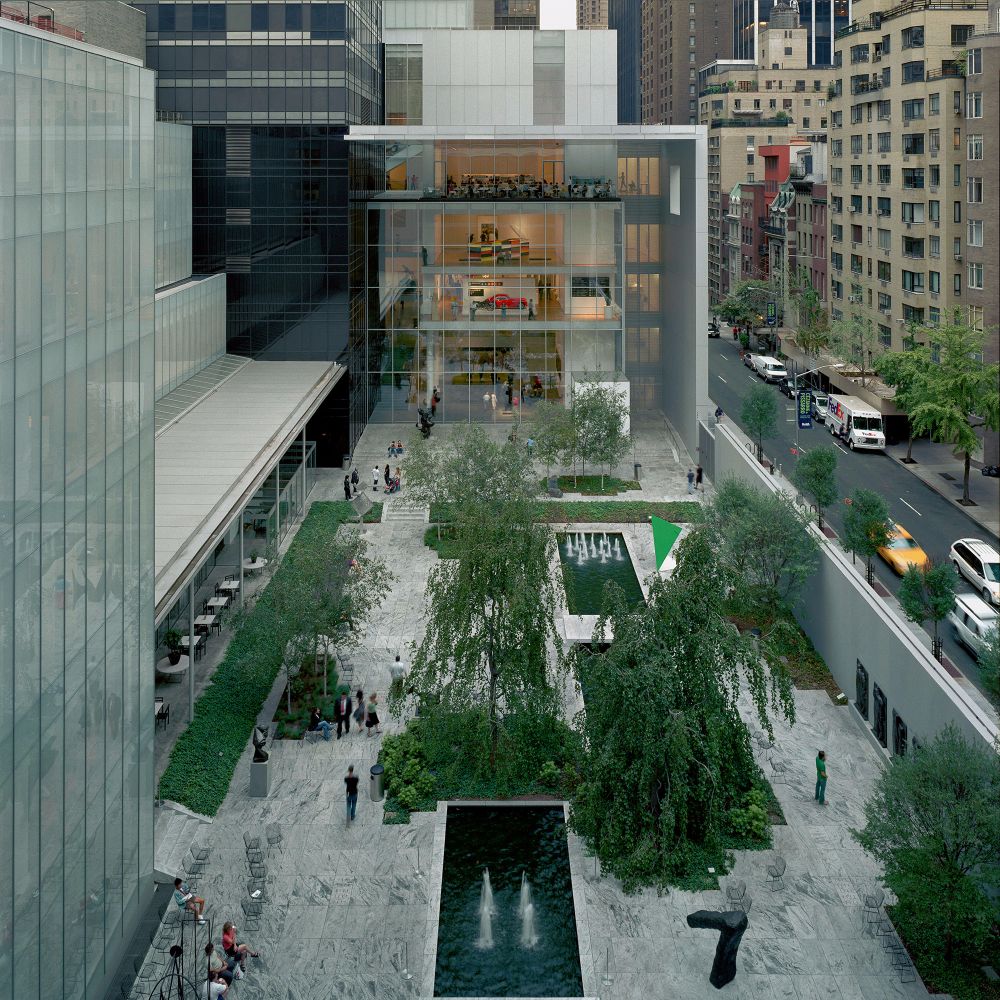 The Museum of Modern Art, or MoMA, is one of the biggest and most influential modern art galleries in the world. It's home to all kinds of contemporary art, including drawings, film, textiles, video and more. MoMA is soon to be transformed as it undergoes a massive expansion. Please note that MoMA is closed until October 21, when a new and improved gallery will open to the public. Read our handy MoMA guide in the meantime.
The Whitney Museum of American Art, New York City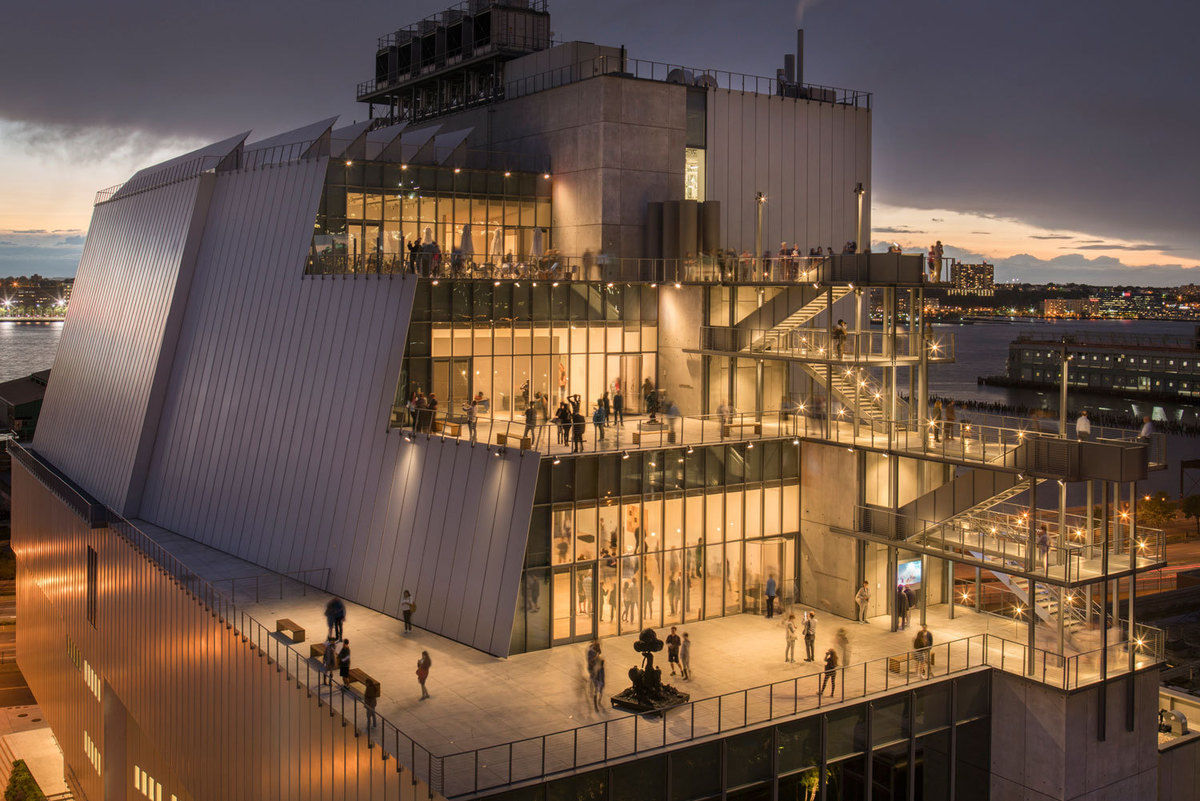 The Whitney Museum of American Art is dedicated to featuring the work of living American artists. The gallery features work by over 3,500 American artists and pieces created in the twentieth and twenty-first centuries. This is a must-visit for fans of contemporary art and those wanting to support the American art industry.
National Gallery of Art, Washington DC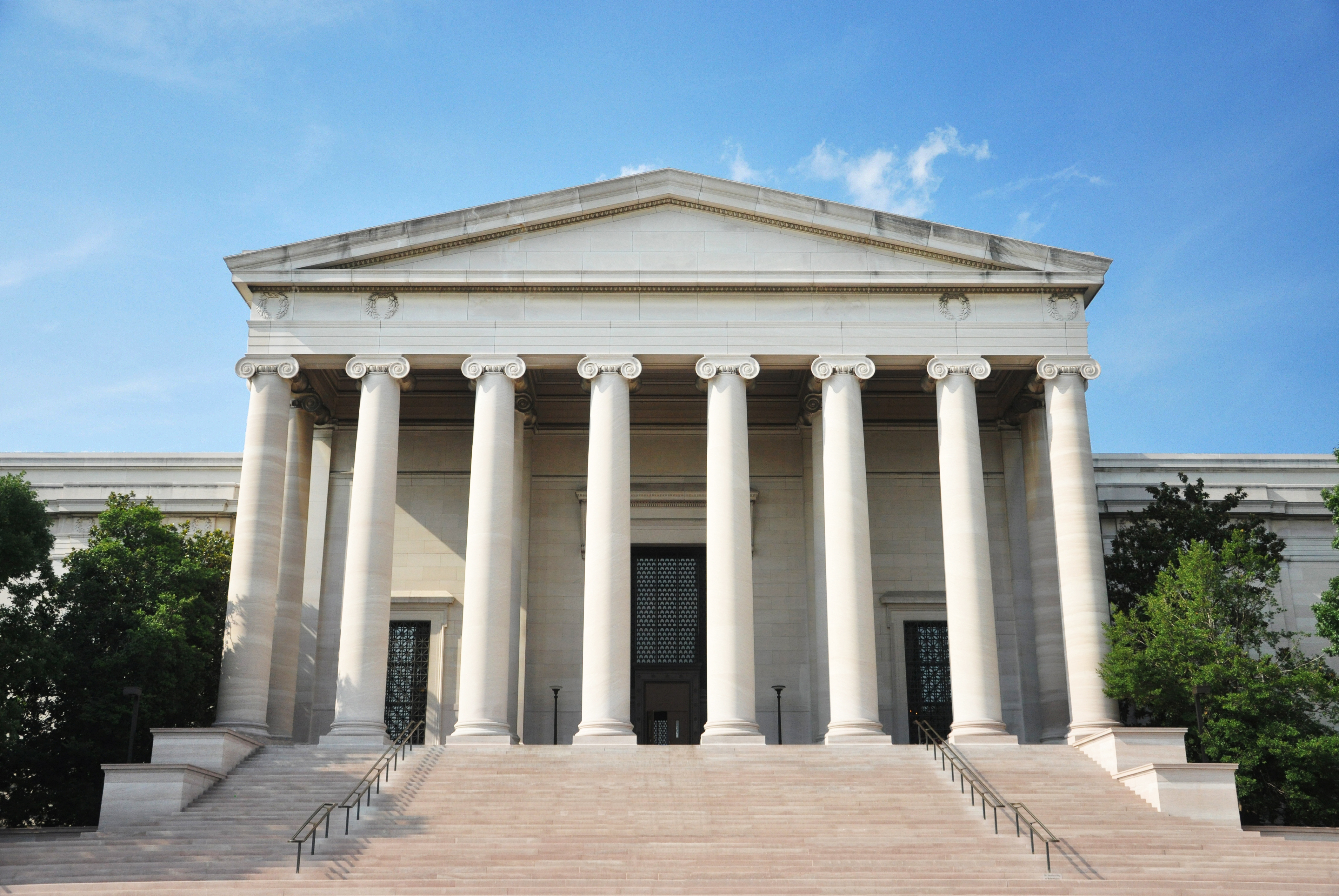 The National Gallery of Art is one of the most visited galleries in the world, let alone the United States. It features work by da Vinci, Raphael, Cézanne, Monet, and Picasso, and many more. Additionally, the gallery has temporary exhibitions, so there will always be something new to see. Plus, admission is always free – even better!
The Art Institute of Chicago, Chicago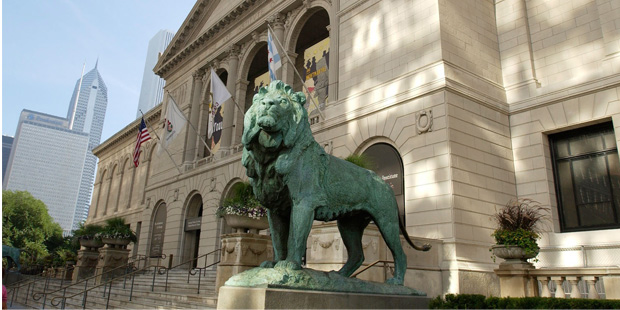 The Art Institute of Chicago turns 140 in 2019, making it one of the oldest art galleries in the US. Over that time, the gallery has amassed more than 300,000 works, including art by Georges Seurat, Edward Hopper, Matisse, Renoir and more. The Art Institue of Chicago also has contemporary work including photography and sculptures, therefore, everyone is sure to find something to inspire them. 
Getty Center, Los Angeles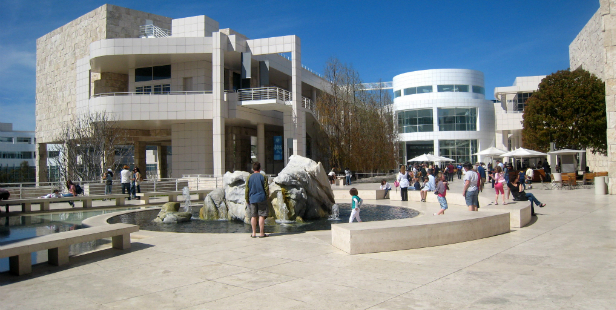 Not only does the Getty Center feature art including pre-20th-century European paintings, 20th-century American photography and contemporary sculptures, but the building is worth a visit in its own right. The beautiful building has stunning gardens and breathtaking views of LA. Plus, be sure to check out the Getty Villa which is a reconstruction of a Roman country house. The Getty Center is free to enter.
LACMA, Los Angeles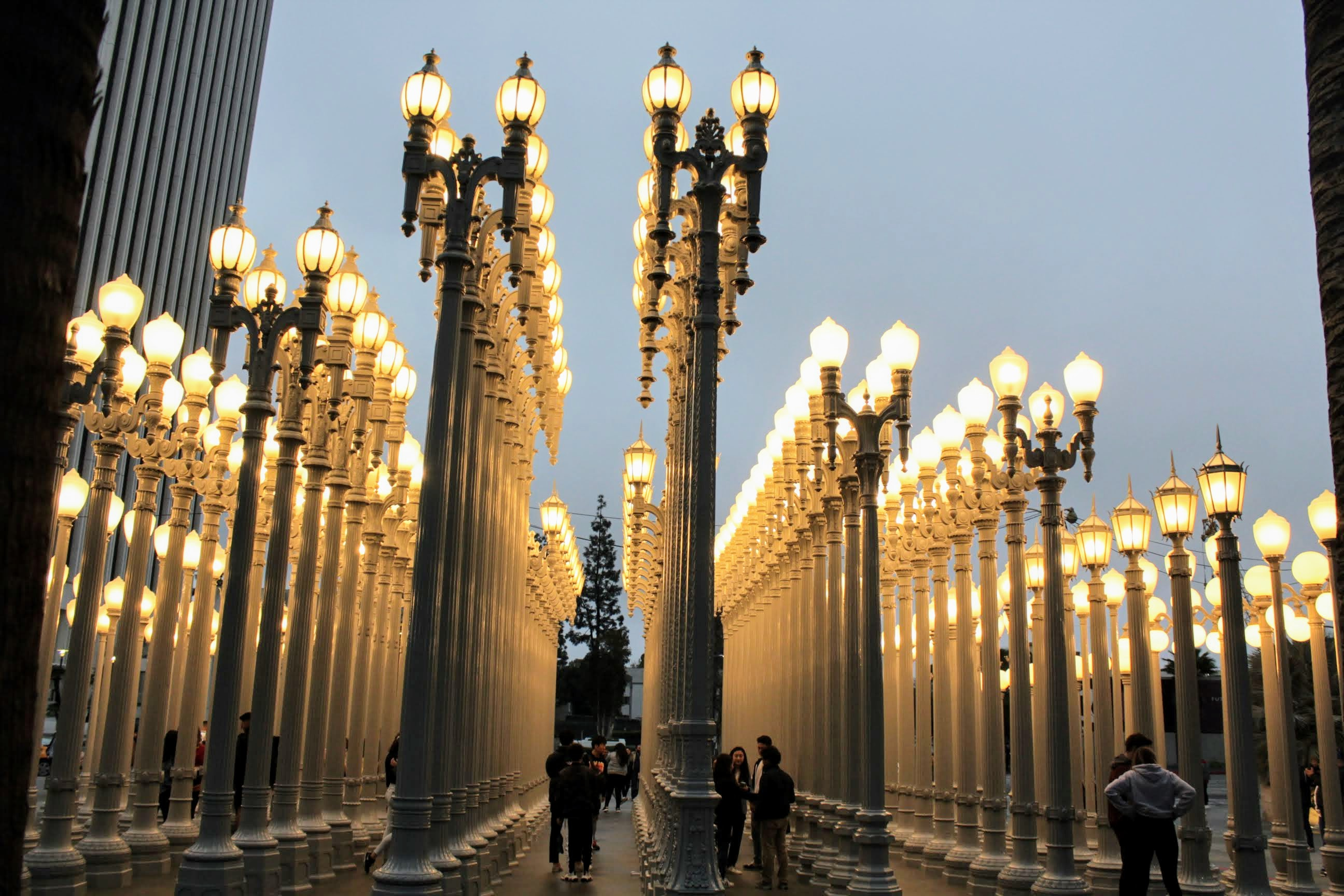 Los Angeles County Museum of Art, or LACMA, is the biggest museum on the West Coast. The gallery's most recognizable work is 'Urban Light' by Chris Burden, though the work is most commonly known as the 'street lamps.' But there is much more to the museum that just the piece that's all of Instagram. LACMA also has exhibitions like Fashion 1900-2000, So Cal Design, Spanish Colonial Art & 19th Century Art, and Islamic Art Now: Contemporary Art of the Middle East. Tickets to LACMA must be purchased separately.
Museum of Fine Arts, Boston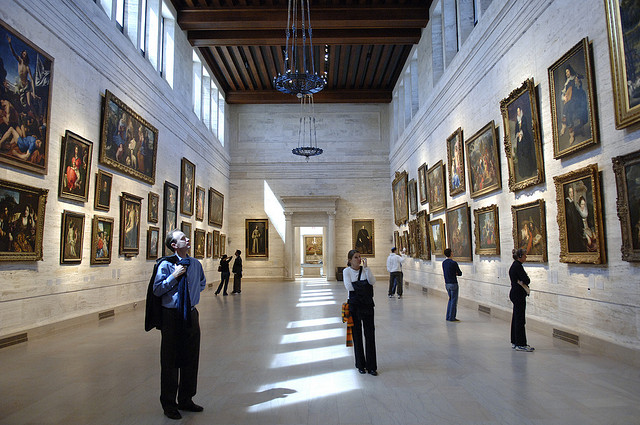 Though the Museum of Fine Arts features Art from all over the world, its American art collection is the star of the show. The gallery features work from North, Central and South America spanning 3,000 years. Explore collections including Ancient Americas, Folk art of the Americas, and work by Boston artists. 
San Francisco Museum of Modern Art, San Francisco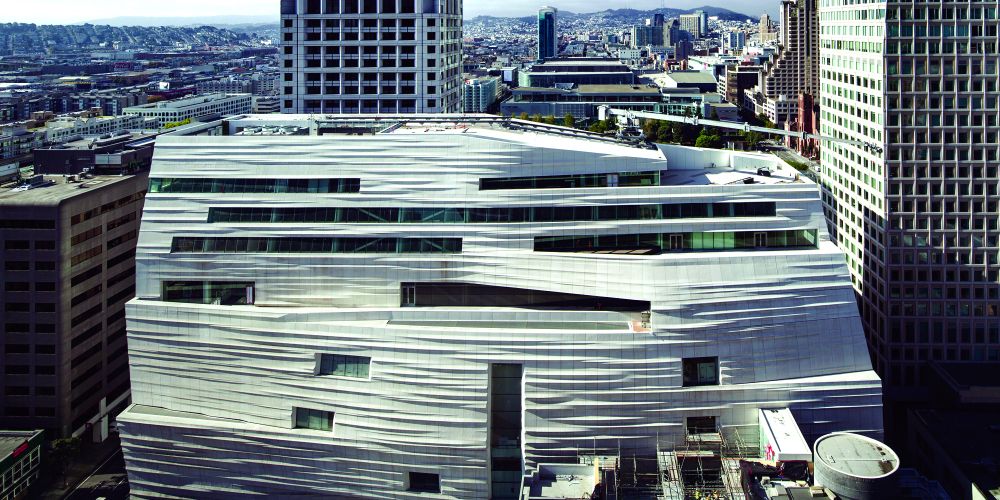 The San Francisco Museum of Modern Art houses one of the most exciting collections of contemporary art in the US. With exhibitions including 'Pop, Minimal, and Figurative Art' and 'Approaching American Abstraction', you'll get to see works by Roy Lichtenstein, Andy Warhol, and many more. The SFMOMA also has many temporary exhibitions, so check ahead and see what's on display.
Philadelphia Museum of Art, Philadelphia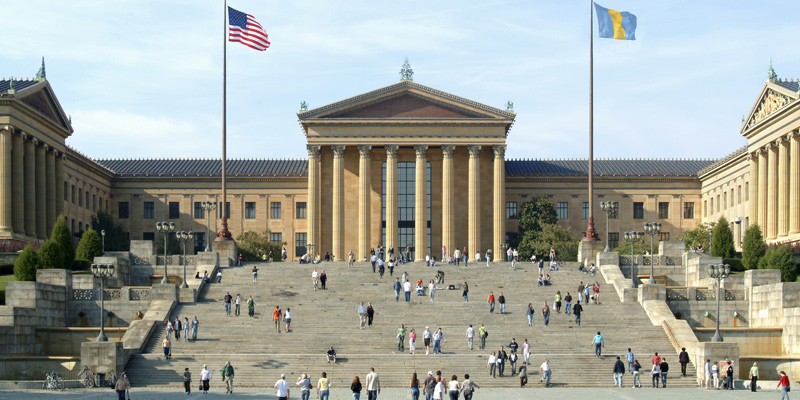 The Philadelphia Museum of Art features a diverse collection, including exhibitions such as 'Painting from Renaissance Venice', 'Designing Japan,' and 'The Cadwaladers of Philadelphia – Portraits of a Family'. Some standout pieces include Pablo Picasso's Three Musicians and  Vincent van Gogh's Sunflowers. Movie fans will also appreciate the Philadelphia Museum of Art's role – or specifically the steps leading up to the gallery's role – in the Rocky films.
In summary
There are so many great art galleries across the US. We hope you consider adding one to your next vacation itinerary. You are sure to find work that inspires the whole family.
Share your trip with us
Follow us on Facebook and Instagram, and share your adventure with us. Tag @GoCity in your travel photos to keep us up to date with your vacation!