They say history is written by the victors. Well, they aren't wrong. Take Old City Philadelphia, for example. This historic neighborhood is one of the most popular tourist destinations in Philly. Everywhere you turn, you'll find ounces of revolutionary history. From its brick colonial buildings, narrow streets, and abundance of restaurants, bars, and attractions, it's hardly surprising. So, enough chit-chat. Let's explore what makes this neighborhood so freaking great! Here are our picks of the best things to do in Old City Philadelphia.
Including:
Betsy Ross House
Museum of the American Revolution
Independence National Historical Park
Christ Church Burial Ground
The areas best restaurants
and more!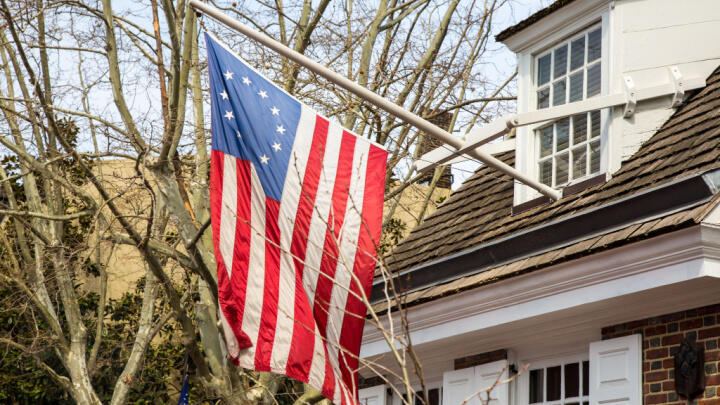 Let's kick things off with an American legend. And not the mystical, metaphorical kind, but an actual one-living legend! You probably already know the name Betsy Ross - her needlework helped create the stars and stripes themselves (allegedly, we must stress). So why not go look around her house and see where this unmistakable symbol came about?
Unsurprisingly, the Betsy Ross House is one of the most popular tourist destinations in Old City Philadelphia. No longer a home but rather a testament to her life, the house is a museum that contains furniture and other belongings from the Ross family. Visitors can also see a replica of the flag that Betsy Ross sewed.
You'll even get to meet the dame herself. Well, they might be an actor playing the part, but squint, and you won't even know the difference.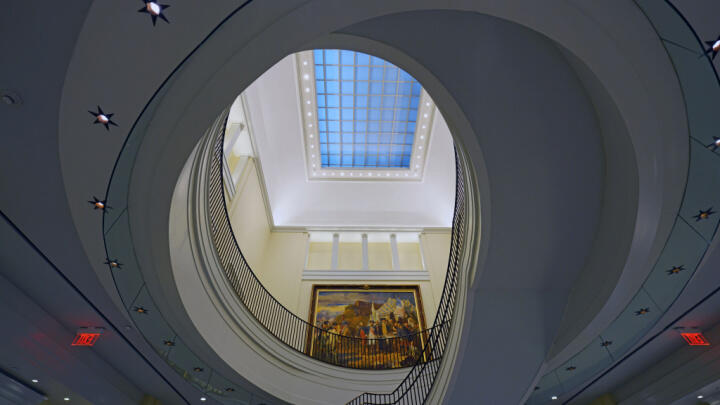 But Betsy Ross was a cog in the independence machine. Who were the other cogs, what did it take to beat the evil, devious Red Coats, and what did the War of Independence mean for the future of America? Find out at the Museum of American Revolution.
Appropriately located a stone's throw from Independence Hall, this museum tells the story of the American Revolution through exhibits, artifacts, and interactive experiences. Visitors can learn about the Causes of the Revolution, the Declaration of Independence, and the Battle of Bunker Hill. The Museum of the American Revolution is a must-see for anyone interested in American history. And presumably, history's the reason you're visiting Old City in the first place!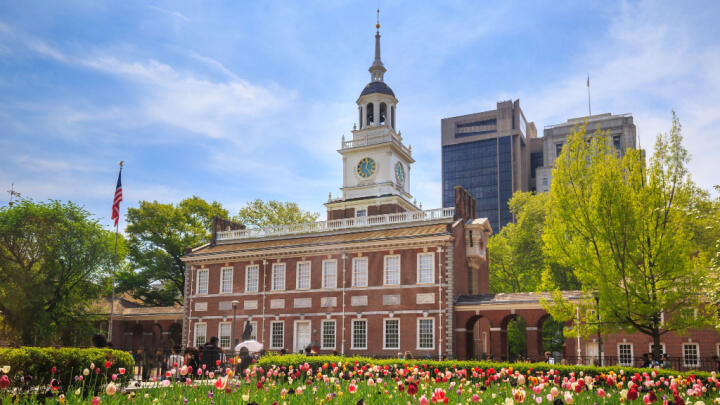 Independence National Historical Park
But where did it all begin? Where did these brave men and women first congregate to plan the revolution? And where were two of America's most important documents ever both drafted and signed? Lucky for you, they're all in one lovely place. And that place is Independence National Historical Park.
It's home to some of the most important historical sites in the country, including Independence Hall, the Liberty Bell, and the Betsy Ross House. They're all must-visit sites for any budding historians. So add them all to your itinerary this instant! 
Of course, if you'd prefer a more curated experience, why not take a tour of the entire area? With a knowledgeable - and humorous - guide in tow, you'll learn even more about all the goings on back in 1776 and beyond. They might even clue you into some super secret secrets. Who knows? Only you will, when you embark on this epic tour!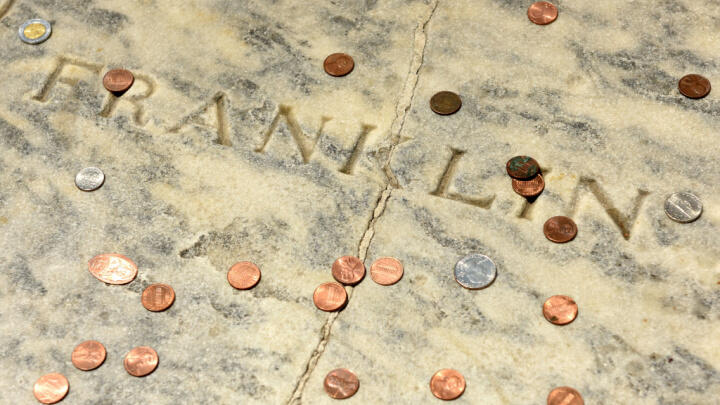 Want to go pay your respects to some of America's heroes? Head to Christ Church Burial Ground and do just that!
This historic cemetery is the final resting place for many notable figures from Philadelphia's past, including Benjamin Franklin, his wife Deborah, and five other signers of the Declaration of Independence. Despite the morbid nature of cemeteries, it's a beautiful and peaceful place, and it's definitely worth a visit if you're interested in American history. Even if you're not, it's still an interesting place to walk around and take in the atmosphere.
Plus, you can toss a coin on Ben Franklin's grave for good luck. It's just what they do in Philly!
Delightful Eats
All that sightseeing and patriotism might have left you a little hungry. Well, never fear o' famished one, we have picked our favorite Old City restaurants for you to try!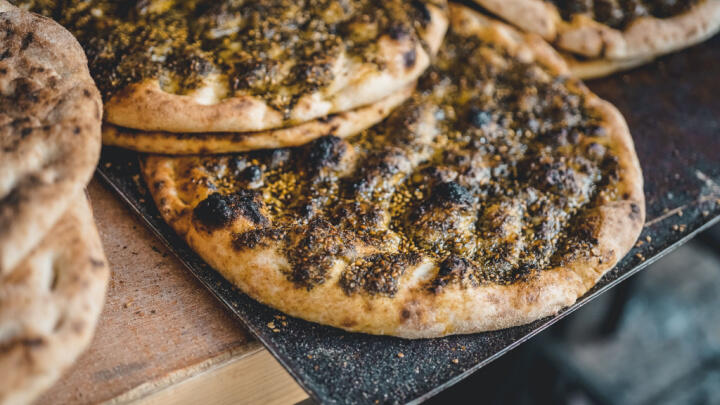 Zahav is a modern Israeli restaurant that offers a unique culinary experience. The menu features small plates meant to be shared, so it's perfect for groups. But even on your own, you'll be delighted by the interesting and delicious options on the menu!
Bistrot La Minette is, unsurprisingly, a French bistro. But boy, is it a good one, serving classic dishes like coq au vin and mussels. The atmosphere is casual, and the service is friendly. Nice.
And, for some Mediterranean treats, check out Barbuzzo. Known for its wood-fired pizzas and homemade pasta, you'll find an enviable selection of dishes on its generous menu. Our top pick? The lamb meatballs. Divine. 
Delightful Drinks
We'll end our picks of the best things to do in Old City Philadelphia with some refreshments. After all, you'll need something to alleviate that parched throat. You know, from all the joyous screaming of being in Old City. Here are our picks for the best bars in Old City.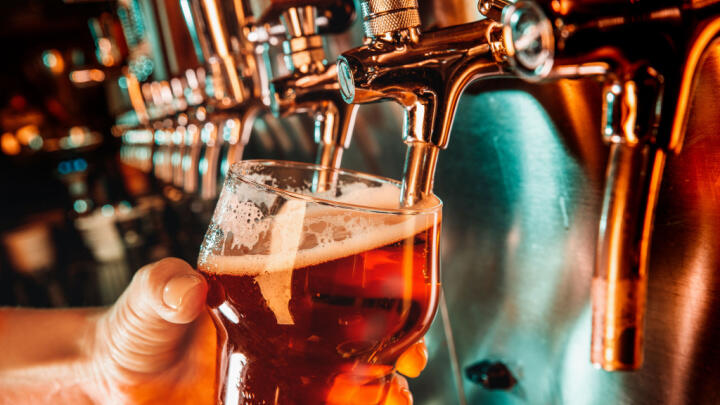 McGillin's is the oldest tavern in Philadelphia and has been serving up cold drinks since 1860. The bar is located on Drury Street and is a popular spot for both locals and tourists alike.
National Mechanics is a great place to get a drink and listen to live music. The bar is located on Chestnut Street and features a variety of local and regional beers on tap.
The Bards is a wine bar you'll also find on Chestnut Street. They offer an extensive list of both red and white wines from around the world. The knowledgeable staff is always happy to help you find the perfect wine to pair with your meal.
And that about does it for our guide to the best things to do in Old City Philadelphia. Whether you're interested in history, food, or just grabbing a drink, you'll find what you're looking for in this historic neighborhood. But what about Philadelphia's other districts? What delights await you throughout the city? See all of Philly's best bits with Go City! Our All-Inclusive Pass and Explorer Pass let you see the city at your own pace.