Packed to bursting with more household-name attractions than you could shake a very large scepter at, Rome is one big open-air museum. Think the Colosseum, the Pantheon, the Roman Forum, the Baths of Caracalla, the Circus Maximus and St Peter's Basilica. And that's just for starters. There are also lush green parks to relax in, hills to climb for sigh-inducing city views and, of course, all the authentic wood-fired pizza and creamy gelato you can eat.
Spend five days in Rome and you'll just about scratch the surface of this endlessly fascinating city, experiencing just enough of its atmospheric cobbled lanes, charming piazzas and ancient monuments to whet the appetite for a second visit. The sheer number of things to see and do around the city is staggering, making it difficult to know where to even start. Fear not though: our suggested 5-day Rome itinerary is here to help guide and inspire you.
Day 1: Ancient Rome Bucket List Bonanza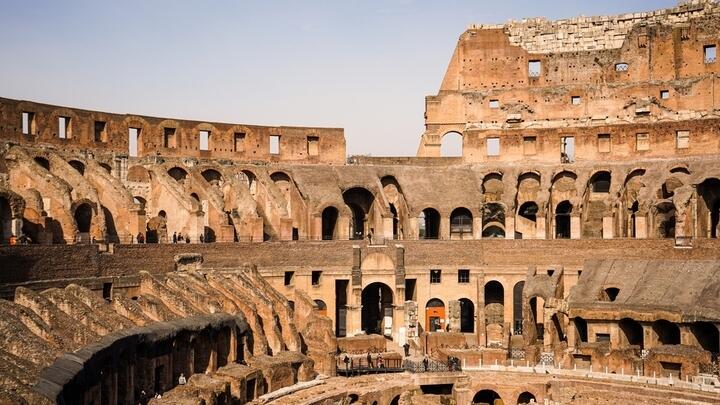 There's no point beating about the bush: you came to Rome to snap a selfie in front of the Colosseum. Everything else is just gravy, right? So let's dive straight in with a day one itinerary that takes in not just one, but four of Ancient Rome's biggest hitters. First stop on your self-guided walking tour is – you'll be pleased to hear – the Colosseum. Grab that much-anticipated snap then step inside to experience the largest and best-preserved ancient amphitheater ever built. It doesn't take a whole lot of effort to imagine the roar of the crowd baying for gladiator blood in one of the deadly battles that were staged here on an almost daily basis nearly 2,000 years ago.
Suitably roused, it's onwards to the Roman Forum, the city's ruined former heart, which contained markets, temples, brothels and more, then up Palatine Hill where, legend has it, Rome's mythical twin founders Romulus and Remus were raised by a she-wolf. Wildflowers grow among the ancient ruins atop this verdant oasis and there are excellent views of the Forum and Aventine Hill from one side, and the Circus Maximus, Colosseum and Capitoline Hill from the other.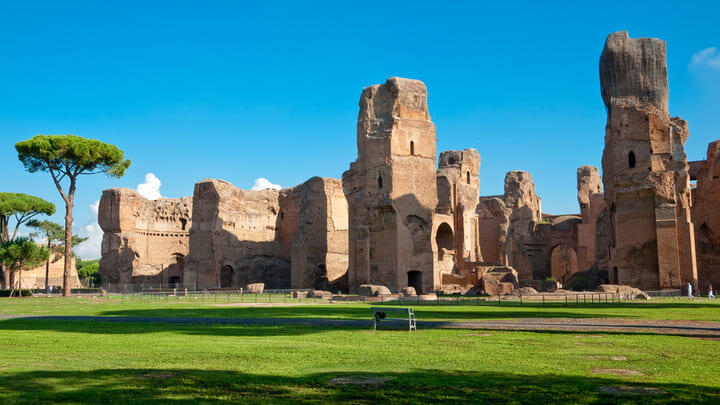 Not ready to throw in the towel just yet? Continue your walk to the ancient Baths of Caracalla, a spa complex that would have accommodated up to 1,300 bathers at a time back in the day. If you still have energy after that, you're not a million miles from Aventine Hill, atop which stars of the show include the legendary Mouth of Truth (Bocca della Verità) and a keyhole through which you can view the dome of St Peter's Basilica framed by perfectly manicured cypress trees. After all that, your first large glass of chilled pinot grigio will be richly deserved.
Pro-tip: Go City's Rome Explorer Pass includes an audio tour that covers part of this itinerary, taking in the Colosseum, Forum and Palatine Hill. 
Day 2: Villa Borghese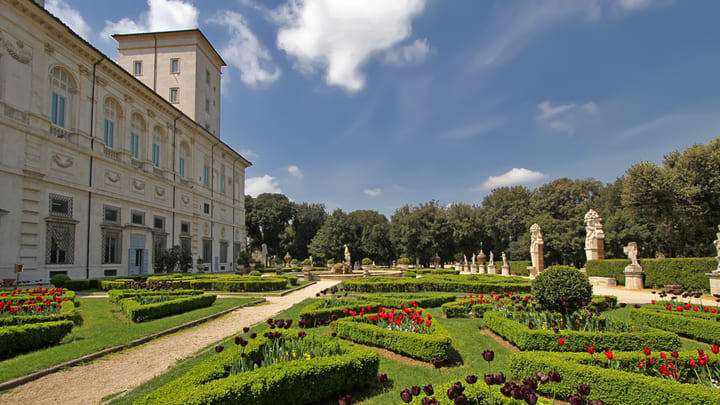 Footsore and hungover, you'll be looking for something a little less taxing on day two of your 5-day Rome itinerary. Step forward Villa Borghese, Rome's great green lung, packed with beautiful villas, gardens and monuments. Grab a picnic from the morning market on Campo dei Fiori – some salami, pecorino and fresh focaccia ought to fit the bill – and find a shady spot among the park's towering plane and pine trees to stretch out, savor your lunch and enjoy some blissful Rome relaxation. Afterwards, pop by the Galleria Borghese, home of landmark works by Italian masters, including Raphael's Deposition, Caravaggio's Saint Jerome, and Bernini's dramatic Apollo and Daphne sculpture in smooth Carrara marble. There's also a temple, a slew of grand villas, several fountains and gardens, a lake and a puppet theater to explore in and around the park. The ever-popular Spanish Steps are tantalizingly close by, too, should you wish to tick off another of the city's top attractions before returning to your hotel.
Day 3: Trastevere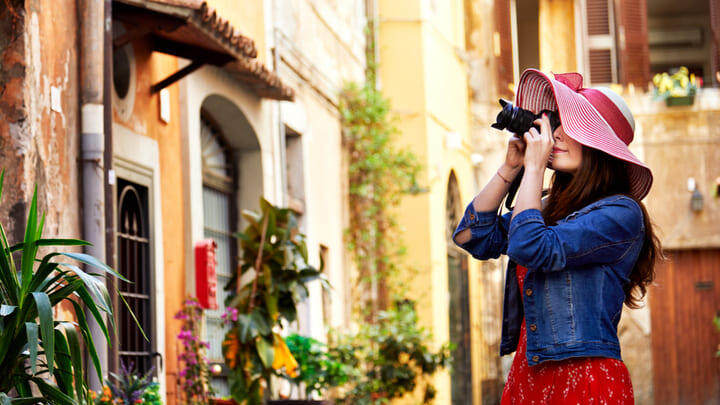 For the third of your five days in Rome, head for the laidback Trastevere neighborhood. Just downriver from the Vatican, it feels a long way from the honking car horns of the city center, with oodles of atmospheric alleys, pretty piazzas and Instagrammable ocher-colored houses with painted shutters, vines that wrap around wrought-iron balconies and window boxes that burst with joyful blooms.
Take time to visit the duo of stunning churches here. One of Rome's oldest, the Basilica of Santa Maria in Trastevere has sections that date from the 4th Century, as well as a Romanesque 12th-century bell tower and incredible mosaics by artist Pietro Cavallini. Cavallini's masterpiece, a huge fresco depicting the Last Judgment, can be seen at the nearby Church of Santa Cecilia in Trastevere, alongside several other fine medieval artworks.
Climb Janiculum Hill for sweeping views along the Tiber to the dome of St Peter's Basilica and beyond, find your inner zen in the Japanese garden at the Botanical Gardens, and take in a little more art at the Palazzo Corsini where the collection includes fine pieces by Caravaggio, van Dyck, Rubens and more. Reward yourself with an authentic artisan gelato – flavors in these parts range from traditional stracciatella to a somewhat more challenging artichoke sorbet – and stick around for evening, when Trastevere's piazzas burst into life as locals come together for fine wine, delicious local craft ales and the best thin and crispy pizza this side of Naples.
Day 4: Vatican City and Castel Sant'Angelo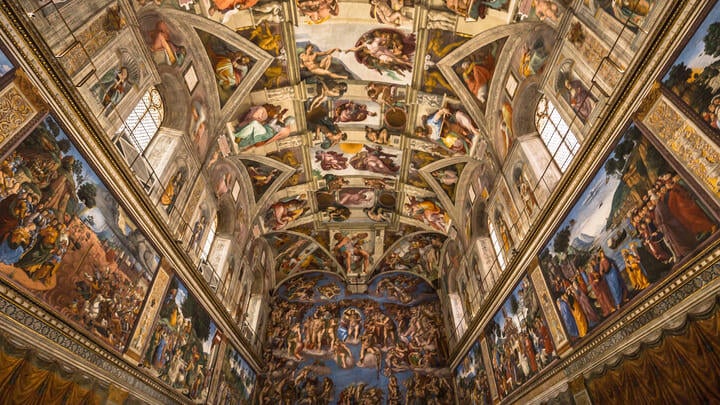 There aren't many cities you can visit where you get two countries for the price of one, but this is one of them, and a visit to the Vatican City should be considered an essential part of any 5-day Rome itinerary worth its salt. You've spent the last three days snapping St Peter's Basilica from various other vantage points around the city. Now's your chance to get inside and see Michelangelo's iconic dome up close, with its biblical scenes by Botticelli, Perugino and Michelangelo himself. The basilica also contains dozens of other works of fine art and sculpture, including Michelangelo's Pieta and Bernini's vast bronze Baldacchino, as well as relics such as St Peter's chair and tomb.
And of course no visit to Rome would be complete without visiting the planet's most famous fresco on the planet. You can get a combi ticket for access to the Sistine Chapel as well as several other Vatican museums, including impressive collections of classical sculpture, modern art and more.
Sure, there's a lot to take in here, but if you arrived early enough it's worth making time to pop over to Castel Sant'Angelo for a quick mooch around. This imposing cylindrical fortress was commissioned by Emperor Hadrian as a family mausoleum 2,000 years ago. It's now a fantastic museum chock-full of frescoes, sculptures, paintings and military weaponry, all topped off with far-reaching views across the Eternal City from the lofty castle terrace.
Day 5: A Spot of Souvenir Shopping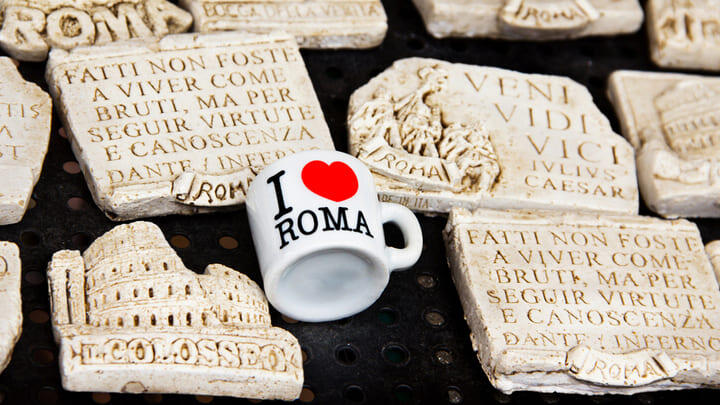 Now's the time to mop up any of those must-see attractions that you just didn't have time to visit. Whaddya mean you haven't thrown a coin into the Trevi Fountain yet? Or enjoyed the uniquely mesmerizing experience of watching rain cascade through the Pantheon's oculus during a downpour?
Make time to grab some gifts for loved ones and a few souvenirs for yourself. We're talking fruity Lazio region wines and olive oils, tangy pecorino cheeses and – naturally – armfuls of Colosseum keyrings, Forum fridge magnets, Vatican votives and Trevi Fountain t-shirts.
Finish up with an atmospheric evening stroll through baroque Piazza Navona, pausing for a romantic selfie at Bernini's Fontana dei Quattro Fiumi (Fountain of the Four Rivers), before settling in at one of the local trattoria for wood-fired pizza and a few local craft ales.
Save on things to do in Rome 
Save on admission to Rome attractions with Go City. Check out @GoCity on Instagram and Facebook for the latest top tips and attraction info.