Rome is a city that's built for laidback sightseeing, with many of its most famous ancient monuments within easy strolling distance of each other. Think the Colosseum, the Roman Forum, the Pantheon. Then there's the Trevi Fountain, the Spanish Steps, the Vatican and St Peter's Basilica. Gentle cruises on the Tiber, romantic walks through scented orange groves. We could go on. 
In short, think of Rome and you're more likely to imagine gazing at world-famous ceiling frescoes in awed silence than, for example, skydiving over the city or wielding a gladiatorial sword. But, if you're game, Rome boasts a surprisingly large number of high-octane activities for thrillseekers and those who simply enjoy getting out of their comfort zone. Read on for our pick of the most adventurous things to do in Rome.
Whiz Through the Streets on a Vespa
Does anything say 'Rome' more than revving up a Vespa – that colorful icon of Italian design – and zipping through the city streets with the wind in your hair? It's a great way to get around the top attractions in style, drawing admiring glances from passers-by as you pause to snap Instagrammable shots at the Colosseum and Spanish Steps. And, of course, of yourself on your cool new ride. Note that this one is for experienced riders only. Driving in central Rome is frankly terrifying so only the most confident Vespa handlers need apply. Top tip: you can also ride sidecar and let a professional tour guide do all the hard work for you.
Become a Gladiator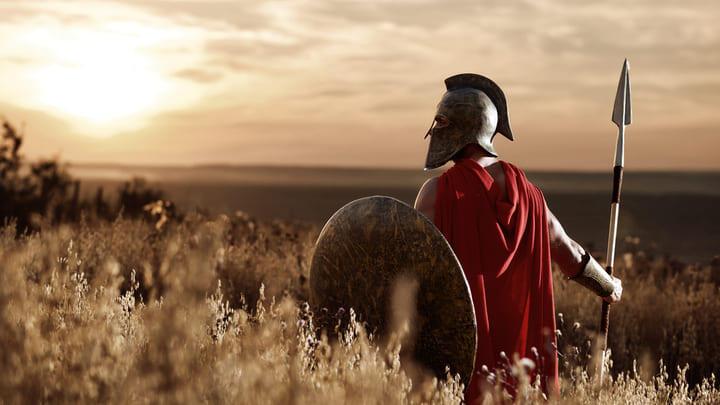 Don the gladiatorial garb, enter the arena, raise your sword and prepare to meet your destiny with the Gruppo Storico Rome on the ancient Appian Way. This two-hour class will leave you well-versed in the noble art of gladiatorial combat, bringing all of your Russell Crowe/Kirk Douglas fantasies to life. The venue also hosts evening shows with actors in heavy-duty armor wielding real weapons, who come face-to-face in (pretend) mortal combat for the entertainment of the baying mob (that's you) in the stands. Snacks and drinks favored by the ancient Romans are also provided.
Enter the Rome Catacombs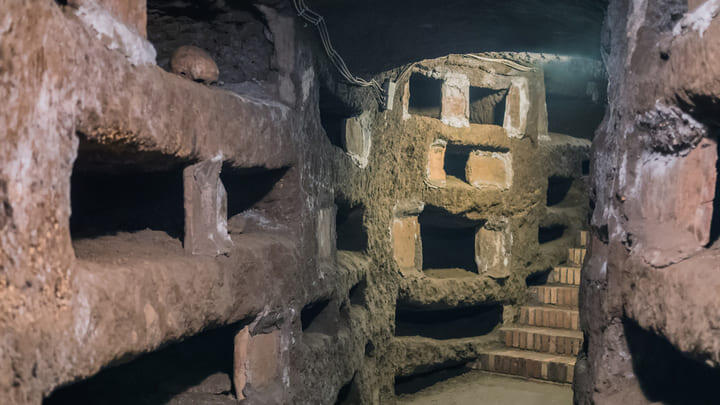 Deep beneath the streets of Rome, a network of more than 50 ancient catacombs holds the mortal remains of scores of Christian martyrs and even some former Popes. Five of these catacombs are open to the public with tours running regularly, showcasing the fine frescoes, sculptures and other examples of early Christian art within. You can expect to feel a chill in the air as you descend into these narrow passageways, so those of a nervous or claustrophobic disposition may wish to give it a miss. For those brave enough to enter, however, the rewards are immense.
Take to the Skies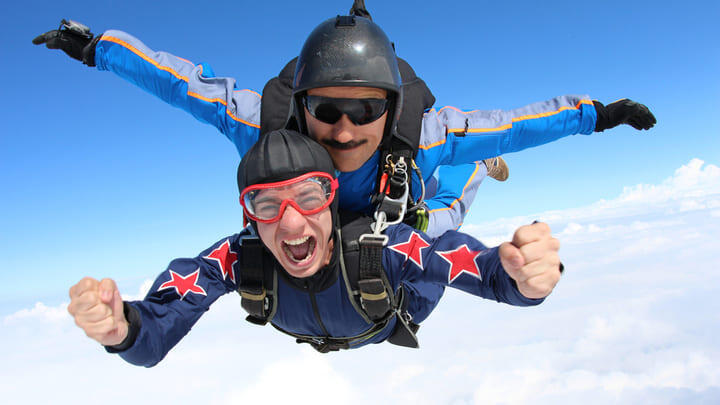 A world away from the dank, dark tunnels under the city streets, this one is strictly for adrenaline junkies and easily ranks as one of the most adventurous activities in Rome. Head out of town and get ready to take a leap of faith – at 4,000 feet. Tandem skydives are increasingly popular around Rome and there are several companies operating day excursions for precisely this purpose. Expect a strong sense of impending doom, followed by a thrilling leap with – if you can keep your eyes open – sweeping views of the coast and the city of Rome. DVDs and photos of your jump are usually included in the price, for a memorable souvenir of your trip.
Get Spooked on a Ghost Tour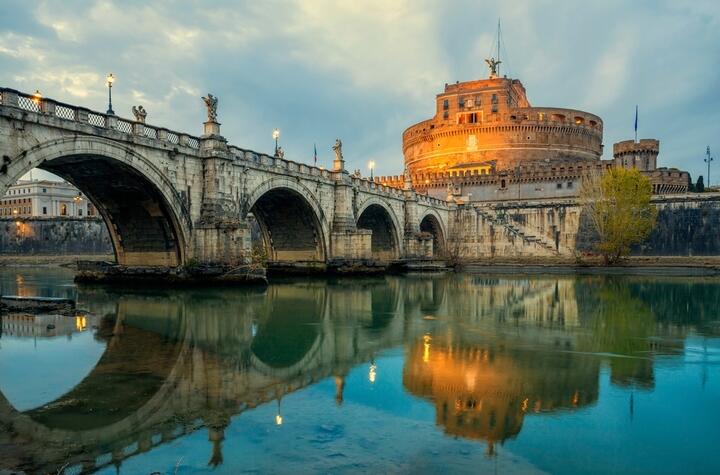 With nearly 3,000 years of famously violent history under its belt, you can be sure that Rome has its fair share of restless spirits, from the killing fields of the Colosseum to the bone-chilling Catacombs. For that very reason, you'll find dozens of evening ghost walks with knowledgeable, entertaining guides who will regale you with legendary tales of the Eternal City's most haunted spots, including the spooky Sant'Angelo Bridge and its namesake castle, actually a mausoleum where the ashes of second and third-century Roman emperors were interred.
Learn to Cook like Nonna
Barely capable of boiling an egg? Here's your chance to return from your vacation with a whole new set of cooking skills to wow your friends and family. Everyone knows Italian cuisine is the best in the world – find out how to prepare simple but effective pasta dishes (with your own homemade pasta, no less!) and how to rustle up an authentic tiramisu, all delicious coffee and cocoa flavors, sweet whipped cream and mascarpone, just like nonna used to make.
Go Rafting on the Tiber
Get a different perspective on Rome with this fun city-center rafting experience. Hop aboard and paddle the Tiber's gentle waters, cruising beneath ancient, picture-perfect bridges and taking in views of the fortress-like Castel Sant'Angelo, the soaring dome of St Peter's Basilica and much more. Evening tours are available if you fancy seeing the city lit up at night with the lights from the beautiful bridges reflecting in the river's still waters. And, let's face it, why wouldn't you?
Ride Like the Wind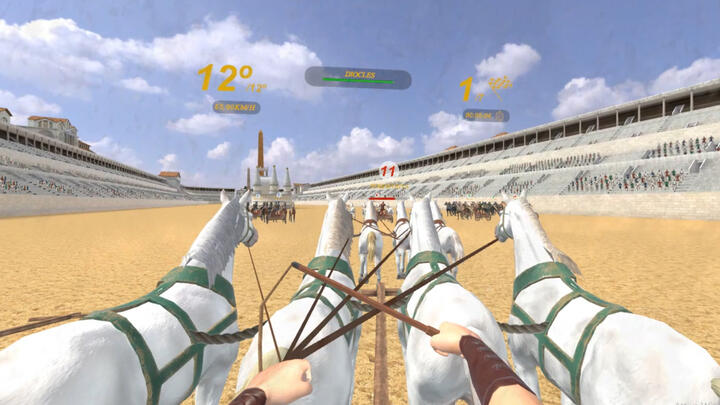 Picture the scene. The year is 143 AD and you've just entered the Circus Maximus to the roars of over a quarter of a million spectators. The emperor is growing impatient, and you have only one chance to earn his favor. Guide your trusty steeds to the starting line and get ready to go full Ben-Hur mode on an adrenaline-fueled chariot ride around the arena. Ok ok, so it's not real, but this virtual reality experience is still thrilling enough to get the blood pumping. All you have to do is keep your head.
Tour Rome by Segway
It probably won't win you any friends among locals forced to leap out of the way to avoid you, but a Segway tour is a fine way to see the city sights in double-fast time. There are dozens of different providers, but a typical tour will tick off bucket-list attractions like the Colosseum, the Forum, Capitoline Hill and the Villa Borghese. Again, evening tours are available, as well as the option to visit some of Rome's interesting neighborhoods, like trendy Trastevere with its atmospheric piazzas and world-class pizzas.
Soar Over the Roman Landscape at Sunrise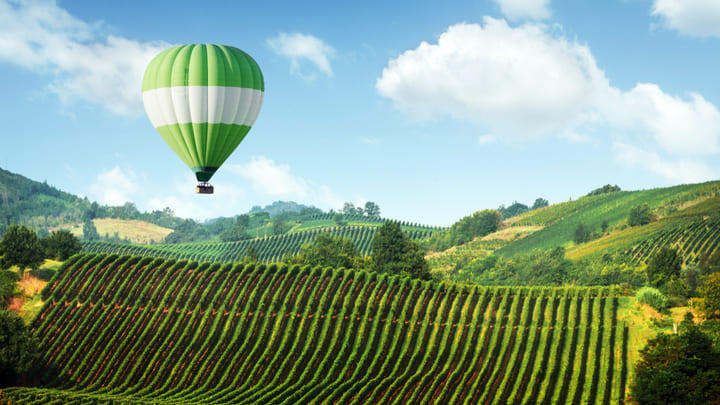 Take a hot-air balloon ride over the Roman countryside at sunrise, an adventure that's sure to melt the hearts of hopeless romantics everywhere. You'll get a bird's eye view of cute medieval villages, rolling hills and golden wheat fields as the sun comes up over the horizon, and there's usually a chance to breakfast on local cheeses and charcuterie at the end of your ride. Book a luxury package and you'll even get a nerve-steadying glass of champagne thrown in. Perfect.
Save on adventurous things to do in Rome 
Save on admission to Rome attractions with Go City. Check out @GoCity on Instagram and Facebook for the latest top tips and attraction info.