Rome is like a lasagne – it's a city of layers. It's been buried and built on over the centuries, with so many statues, churches and monuments packed into its corners that will keep surprising you no matter how many times you come back. Despite that, it can be oppressive – it's very hot and there's a lot of stone and concrete about, so if you have time escape for a day and explore the regions and delicacies around Rome's famous seven hills. Here are our best suggestions, from just outside the city centre up to a couple of hours away:                                        
The ancient Via Appia Antica

Hadrian's Villa at Tivoli

Hilltop views from Orvieto

Lake Bracciano

St Francis' Assissi

The art and architecture of Florence

Pompeii
Cycle the Ancient Via Appia Antica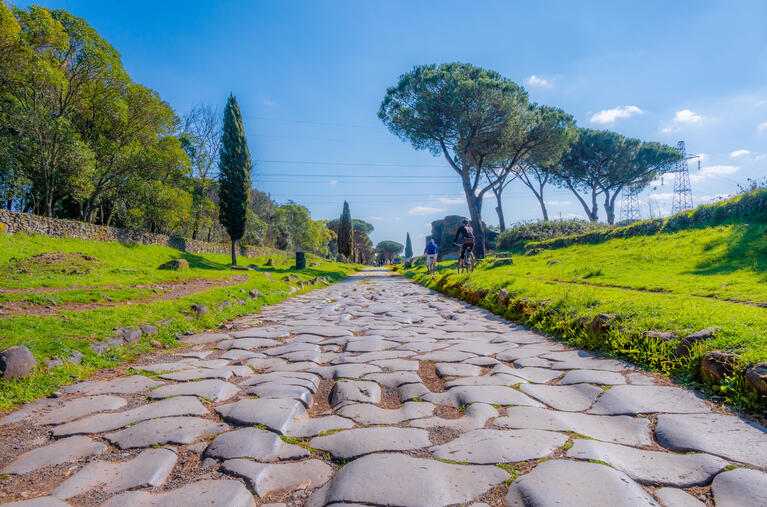 All roads may lead to Rome, but they also lead away from it, so if your feet are getting a little cobble-sore swap them for a bicycle and head out to the Via Appia Antica – the old Roman road originally linking Brundisium (modern day Brindisi) to the capital. It's an ideal choice if you're in town on a Sunday (when the Vatican is closed), as it's closed to motorized traffic.
The entire road is 350 miles long but don't worry, the most scenic bits are all in the first few miles from the visitor center, which is 15 minutes from Circo Massimo. Companies like Go City offer full day bike rental with map and helmet, so you won't have any trouble finding the churches, monuments and catacombs along the way.
Visit Hadrian's Villa at Tivoli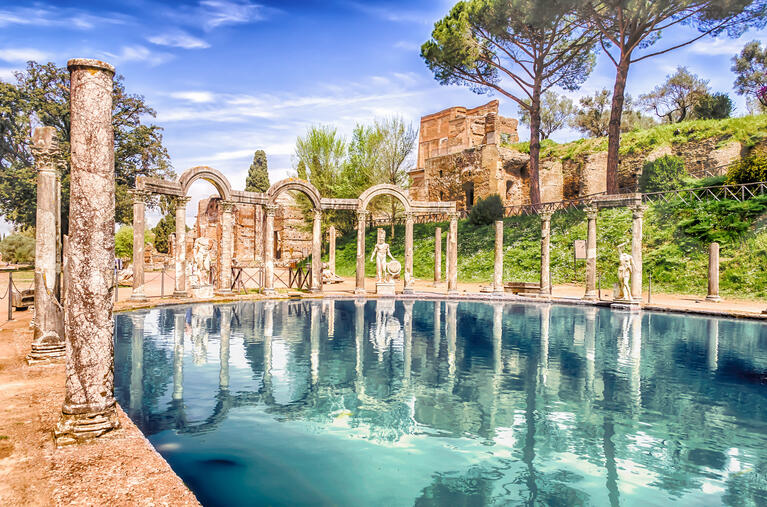 Emperor Hadrian liked to get out of the city when he could, so follow in his footsteps and head to the Tiburtine Hills – although unlike Hadrian, you can take the train from Termini Station and be there in an hour. Hadrian also liked to build things, and along with the Pantheon and his very own wall he left a magnificent villa complex in Tivoli, complete with baths, temples, theatres and gardens.
If ruins aren't your thing, you could visit the nearby Villa d'Este, a 16th century palace. Its extensive grounds feature one of the earliest Italian renaissance gardens, and inspired the fashion in other European gardens for geometric shapes, fountains and ornamental statuary.
Enjoy hilltop views from Orvieto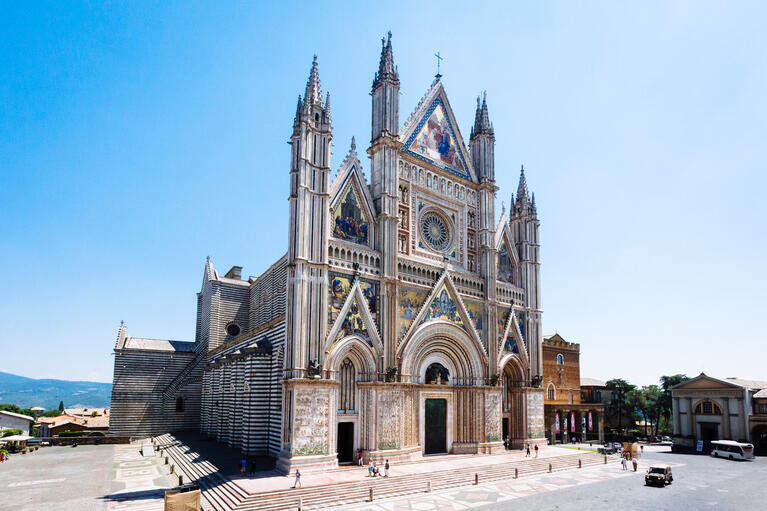 90 minutes from the city is the hilltop town of Orvieto, perched on an enormous volcanic rock and overlooking the hills around Rome. Take a cable car ride up to the Duomo (or walk and enjoy your lunch guilt-free), then climb the clock tower for 360 degree views of the surrounding hills.
If you have a car – or a Vespa – you can take the long way home and meander through the rich agricultural regions of the Sabine Hills, sampling locally produced olive oil and truffles as you go. If not, you can still get your foodie fix by heading back to the city in time for a traditional pasta dinner by the Trevi Fountain.
Lounge by Lake Bracciano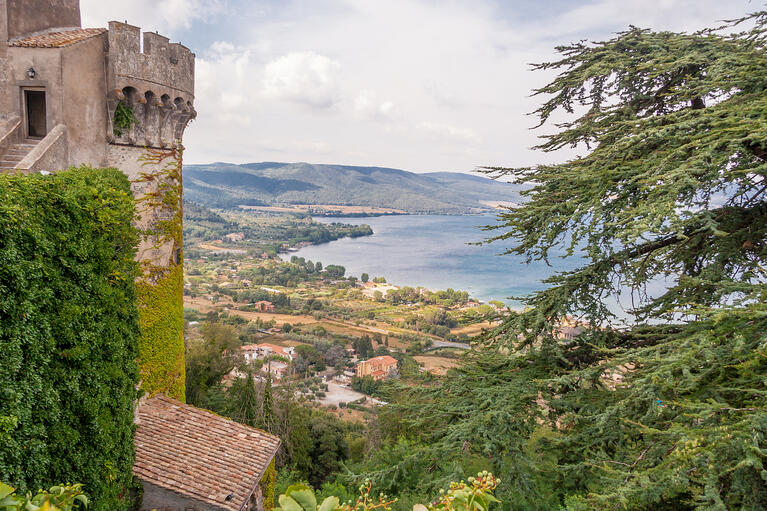 If you don't have time to visit the Alps, then the next best thing is a day trip to Lake Bracciano, an hour north of the city. A popular spot for canoeists, scuba divers and swimmers, the volcanic lake is protected both by the surrounding hills and its location within a national park, which restricts the number of motorized watercraft.
Day-trippers can also visit the small town of the same name, and the medieval Orsini-Odescalchi Castle, which holds an impressive collection of medieval armour and weaponry but is perhaps more famous for being the wedding venue of Tom Cruise and Katie Holmes.
Go on a pilgrimage to Assisi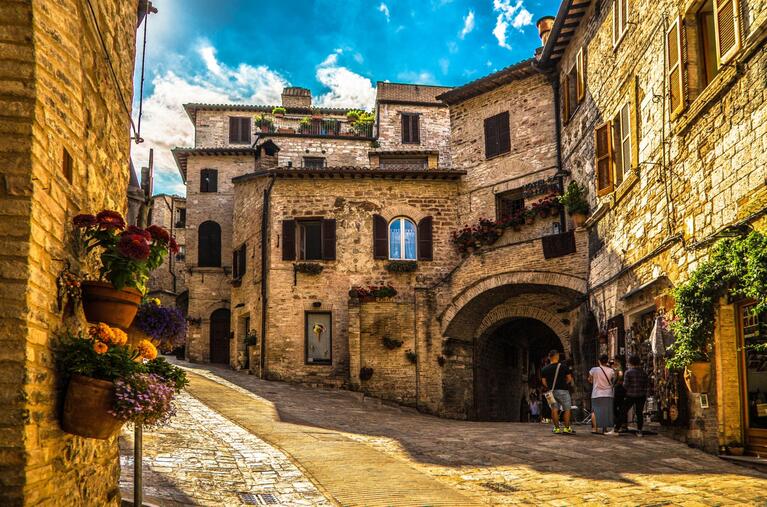 Less famous but just as pretty as Tuscany is its neighbour, Umbria, where pilgrims and art devotees have been journeying for centuries to the Basilica di San Francisco in Assisi – some for the celebrated cycle of frescoes by Giotto, others to pay respects at the tomb of St Francis.
Near the basilica, the town of Assisi has plenty of charm without the tourists, with narrow cobbled streets and lanes packed full of family-owned shops.  Stay for a quiet dinner or head back for an evening walking tour when the crowds and the heat have gone down a bit.
Marvel at the art and architecture of Florence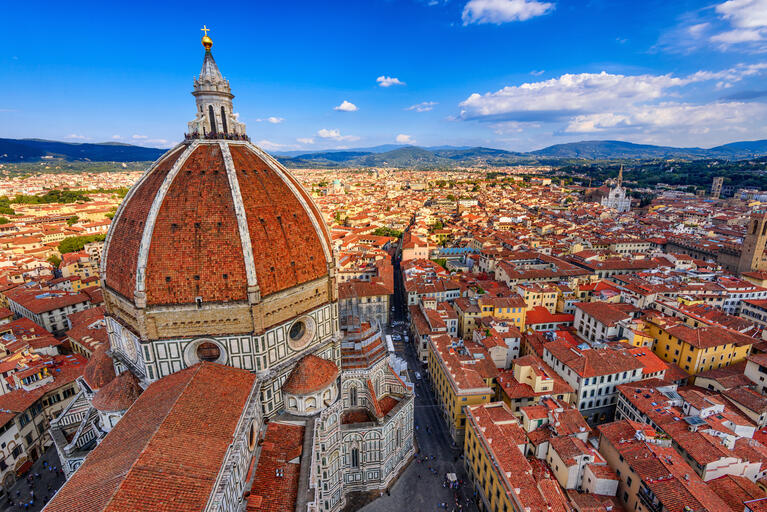 Rome has its fair share of great masterpieces (most of them are in the Vatican and Capitoline Museums), but art lovers won't be able to resist Florence, which had more artists-in-residence during the renaissance than any other city – a fact which is evident in its architecture as well as its impressive galleries.
An early train will get you there to tour the Uffizi Gallery in the morning, leaving the afternoon to visit the Accademia or climb the Duomo. Finish the day with a self-guided walking tour that takes in the Ponte Vecchio and the Piazza Della Signoria, where you can soak up the atmosphere over a cooling aperitif before heading home.
Be immersed in the past at Pompeii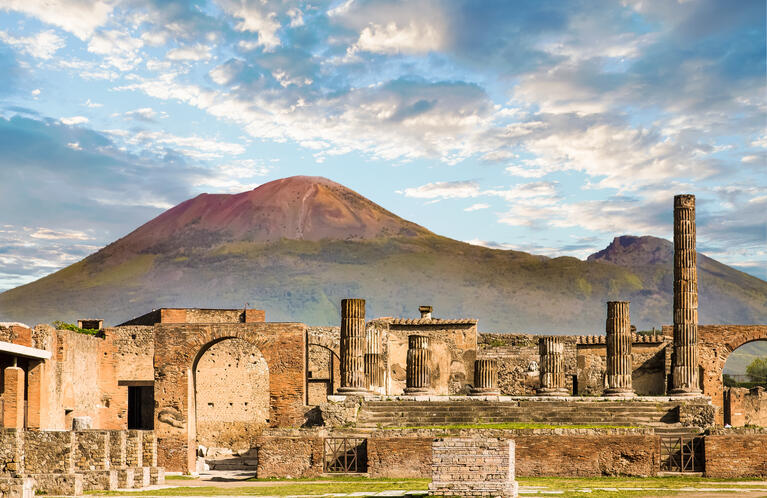 Destroyed by the eruption of Mount Vesuvius in 79AD, the city of Pompeii was only rediscovered in the 18th century, perfectly preserved by its covering of ash. As a result, almost everything we know about everyday Roman life comes from what archaeologists have discovered at Pompeii – which includes everything from vegetable gardens, bakeries and brothels to lamps, kitchen wares and even graffiti.
You can easily spend a couple of hours wandering the ruins, but you'll need to set off early to avoid being there in the middle of the day – there isn't much shade in Pompeii. Once that's done, you'll have the afternoon free for hiking up said volcano, or you can backtrack to Naples for a pizza and spend the afternoon lounging on the beach with a gelato.
Explore Rome with Go City
Rome wasn't built in a day, but you can easily see a lot of it in that time. Whether you prefer ancient ruins, renaissance splendour or baroque fountains, with a Go City Explorer Pass you'll save time and money with discounted tickets and priority entry – so be sure to have a look at what else the eternal city has to offer!