Rome has enjoyed a fine marketplace tradition ever since Emperor Trajan first threw open the doors to his vast shopping and entertainment emporium way back in the Second Century. You can still visit the fascinating ruins of this ancient shoppers' paradise on the Via dei Fori Imperiali, at the opposite end to the Colosseum. It's well worth checking out for its well-preserved balconies, marble floors and remains of what would have been libraries and concert halls. 
Alas, Trajan's Market is now a mere tourist attraction – albeit a very fine one – but most certainly no longer the place to source ancient Roman essentials like wheat, mead, togas, sandals, urns, mobile phone cases and fidget toys. No! For those, we must look elsewhere, so join us on a voyage of discovery through the modern city, as we go in search of the best markets in Rome…
Campo dei Fiori
Admittedly not quite as old as Trajan's shopping mecca, Campo dei Fiori does hold the accolade of Rome's longest-running market. It's been operating here since 1869, and brings its riot of color, sounds and scents to this popular piazza every morning except Sundays. Back in medieval times, the square was a meadow filled with flowers, and the name Campo dei Fiori is a literal translation of this. Carrying that tradition into the 21st Century, you'll find flower sellers hawking all manner of vibrant seasonal blooms here, from romantic Tuscan poppies to rainbows of gerbera. Follow your nose to the the foodie stalls where delectable homemade cakes, freshly baked breads and pungent Italian cheeses await. You'll also discover some of the freshest local vegetables here, with purplish artichokes, huge porcini mushrooms and vibrant puntarelle (a variety of chicory) often the stars of the show. And if you're not, ahem, in the market for raw ingredients simply grab a sweet cannoli pastry and espresso and enjoy the bustle of the market from the comfort of one of the cafés that line the piazza.
Porta Portese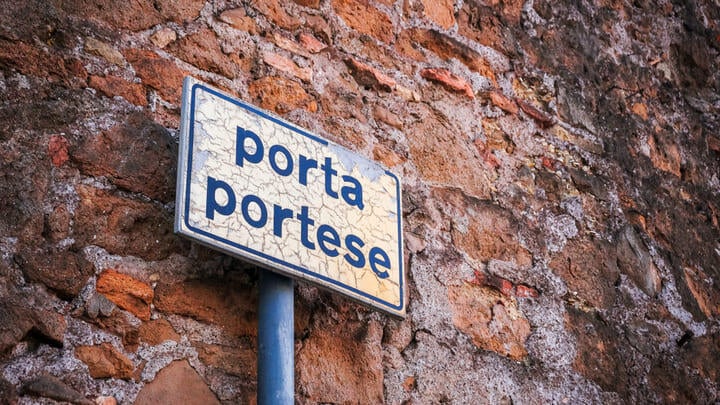 Rummagers, get ready! Porta Portese's Sunday flea market is the biggest in Rome, stretching for around a mile beyond its entrance, the forbidding ancient city gate that lends the market its name. Expect a little bit of everything here and in the surrounding streets and alleyways, from vintage Roma and Lazio soccer memorabilia to old vinyl records and CDs (expect a very strong showing from Italian best-sellers like Pavarotti, Zucchero and Andrea Bocelli). There are also – deep breath – retro comics and old newspapers, antique silverware, leather goods, mountains of clothes, kitsch movie memorabilia and, well, just about everything else you can think of. Sure, you might have to kiss a lot of frogs to find your prince here but, who knows, you might just walk away with that limited edition reproduction Luke Skywalker lightsaber you always dreamed of owning. Pro-tip: arrive early and bring your best haggling game (in Italian, if you can) to bag the best items at the lowest prices.
Fontanella Borghese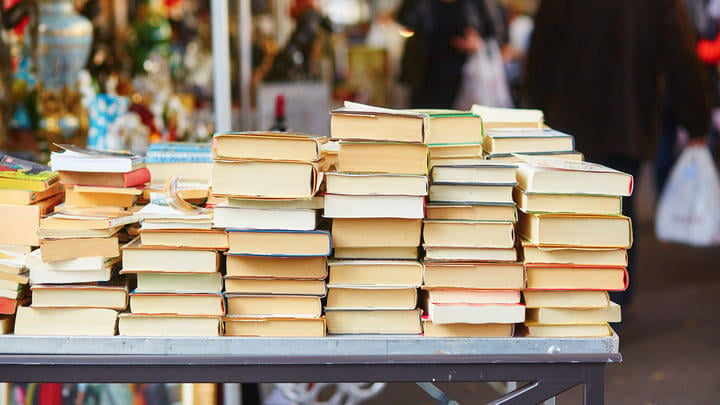 Bibliophiles, cartophiles, deltiologists and philatelists: this one's for you. Also known as Mercato delle Stampe, this is the place for antiquarian books, maps, postcards and other printed ephemera. Dodge the tourist traps around the edges (cheap identikit prints from stall to stall are a dead giveaway), plunge in, and you might just strike gold. The piazza itself, tucked between via del Corso and the east banks of the Tiber, is an elegant place to while away an hour or two, with the stately facade of the Palazzo Borghese on one side and the University of Rome's architectural school in a suitably striking building adjacent.
San Cosimato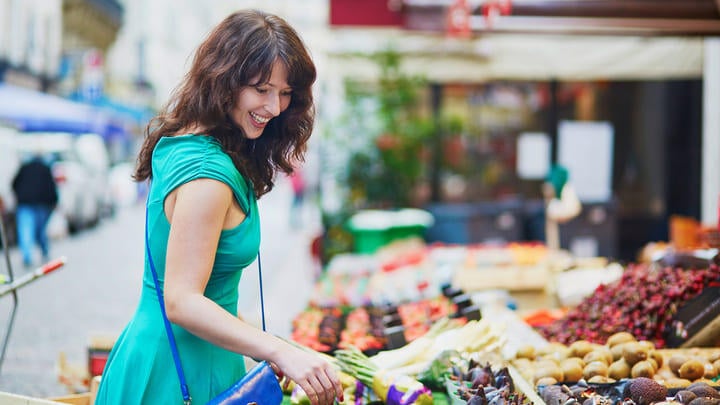 Set on a pretty piazza in Rome's laidback Trastevere district, San Cosimato is a favorite with in-the-know locals thanks to its farm-fresh produce and long history, with some stalls dating back 100 years or more. Here's where to stock up on glistening just-caught fish, aromatic cheeses, vine-ripe tomatoes and piquant Tuscan salamis. There's even a little book stall and a fab playground for the kids. More than just a market, this is a favourite place for Trastevere residents of all ages to congregate and catch up on the latest gossip. Look out for the stall with the longest queues of chattering locals: a sure sign that the produce on that one will be the very best.
Borghetto Flaminio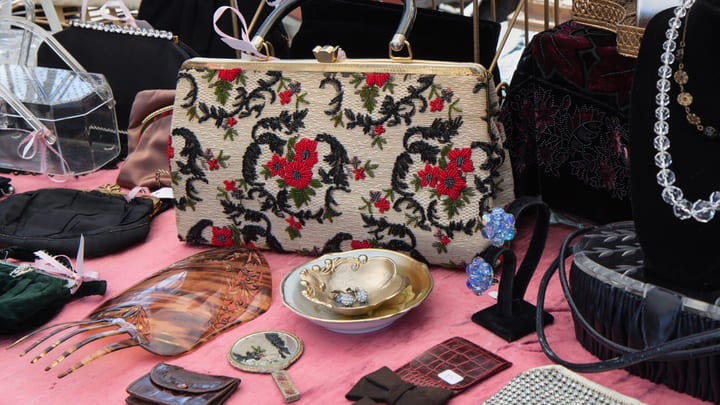 Sellers and patrons of Sunday's Borghetto Flaminio Market would likely balk at their beloved vintage emporium being described as a flea market. And yet that, in essence, is what it is: second-hand goods hawked and haggled for inside an old bus depot. But this is no ordinary flea market, no sir! For here is where you can lay your hands on the finest cast-offs of Rome's elite: all immaculate vintage fashions, sparkling antique jewelry and pristine accessories such as purses and scarves. So confident is Borghetto Flaminio Market in the quality of its finery that there's even a small entry charge. And, indeed, once inside it comes over as more boutique pre-loved treasure trove than regular flea market with its associated tat, trinkets and trash.
Campagna Amica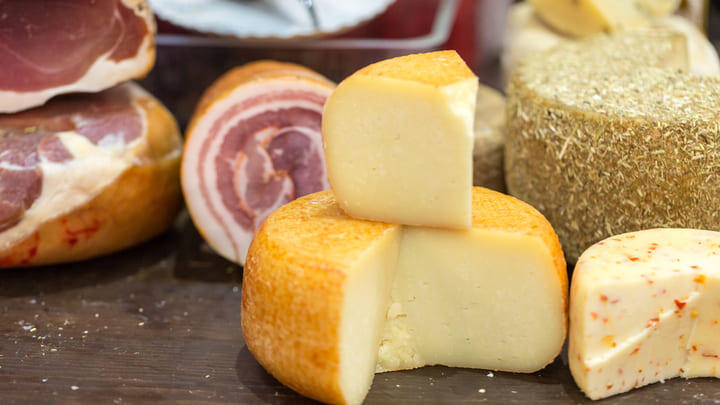 Situated right next to the Circus Maximus, Campagna Amica Market is easily one of the best food markets in Rome. It trades exclusively in produce sourced from within 100 kilometers, which primarily means goods from local Lazio farmers. Fill your boots and get stocked up on the region's finest wines and fruity extra virgin olive oils. There's also pasta, prosciutto, pecorino and pickles galore here, so you're highly unlikely to go away empty-handed. All this talk of food making you hungry? Grab a porchetta sandwich stuffed with warm, garlicky roast pork shoulder so juicy it fairly drenches the bread, then try telling the Mouth of Truth (Bocca della Verita) round the corner it isn't the best thing you've ever tasted. Go on, we dare you!
Christmas!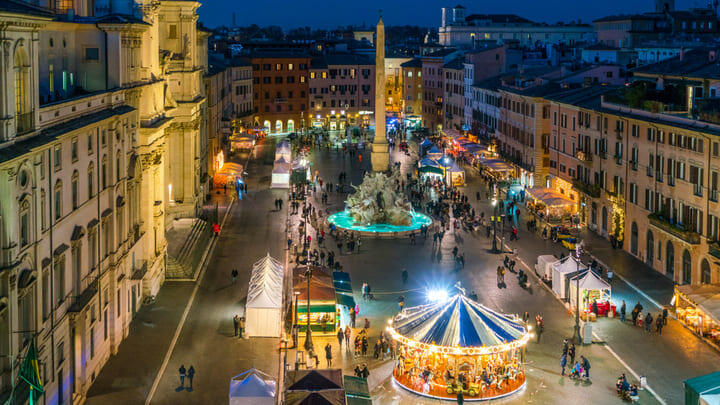 A towering Christmas tree bejeweled with hundreds of twinkling fairy lights, the intoxicating aromas of mulled wine and roasting chestnuts, and the sound of excited young children badgering beleaguered parents for this or that shiny trinket: Christmas just wouldn't be Christmas without a traditional market. Rome's contribution – a daily event on Piazza Navona through the festive season – is no exception. In addition to dozens of stalls selling candy, antiques and unique handcrafted gifts, you can expect street performers, a beautiful old-fashioned carousel, sigh-inducing nighttime illuminations, carol singers and oodles of Christmas cheer. 
Save on things to do in Rome 
Save on admission to Rome attractions with Go City. Check out @GoCity on Instagram and Facebook for the latest top tips and attraction info.