It goes without saying that Rome is one of the world's finest open-air museums, with ancient temples, amphitheaters, monuments and Roman baths around almost every corner. Think the Forum, the Colosseum, the Pantheon, the Circus Maximus… we could go on. Here's our selection of 10 of the best museums in Rome, to whet your appetite for a trip to the Eternal City.
Galleria Borghese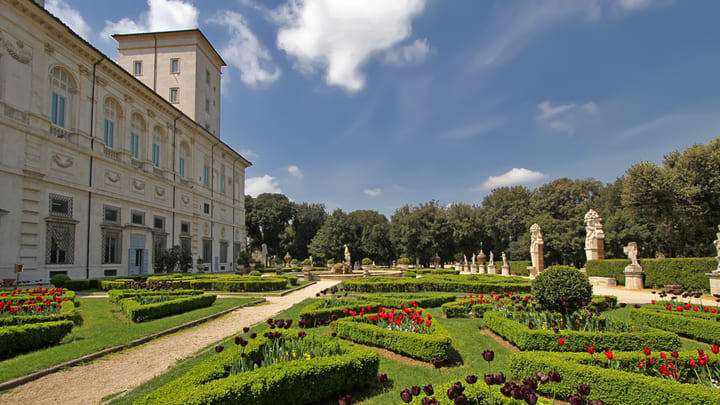 Set within the Villa Borghese's lush landscaped gardens, the Galleria Borghese contains one of the finest art collections in all of Rome, with landmark pieces from Italian masters including Raphael, Caravaggio, Bernini and Titian. Step inside this grand 17th-century Italian villa to marvel at works including Bernini's dramatic Apollo and Daphne and Canova's semi-nude Venus Vitrix, both sculpted from smooth Carrara marble. Don't miss Raphael's Deposition, Caravaggio's Saint Jerome and Titian's controversial 16th-century masterpiece Sacred and Profane Love. Afterwards, rent a boat and paddle across the lake to see the 18th-century Temple of Aesculapius in close-up.
Baths of Caracalla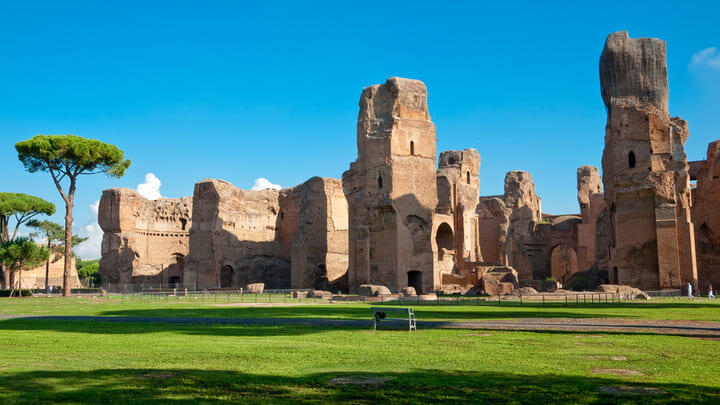 When in Rome, do as the Romans do… and head for the thermal baths. Though, admittedly, the Baths of Caracalla are more fascinating history lesson than relaxing spa day. In their heyday 2,000 years ago, the baths would have accommodated somewhere in the region of 1,500 bathers at a time. Discover the tepidarium, calidarium and frigidarium and admire well-preserved floor mosaics as you explore this vast 3rd-century complex, its honey-colored crumbling stone walls and soaring arches presenting dozens of fine photo opportunities. 
Vigamus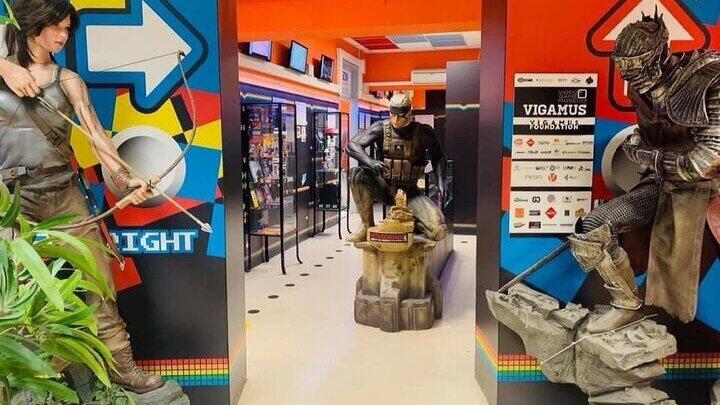 From the ancient to the modern, Vigamus is Italy's first museum dedicated to video games, their artwork and cultural legacy. Gaming addicts can view exhibits including an 8-bit computer once owned by legendary games developer Dino Dini as well as the original Doom master disks and other important historical artifacts from the gaming universe. Head to the VR room for immersive video game experiences and relive your youth on the retro Street Fighter and Space Invaders arcades. There's even a shop, for all your Sonic and Mario souvenir needs.
Vatican Museums and Sistine Chapel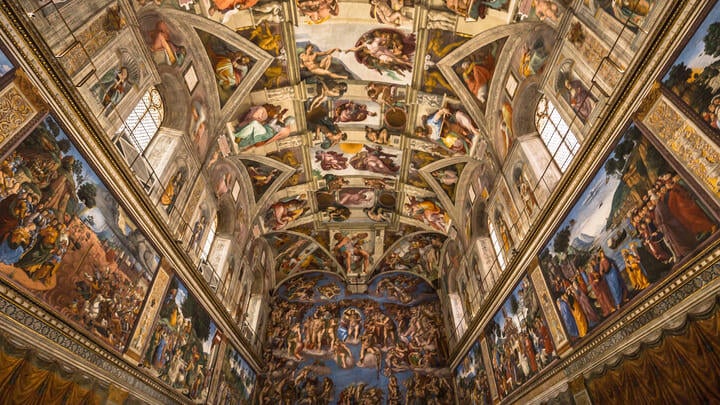 No visit to Rome would be complete without seeing the world's most famous ceiling fresco. Inside the Sistine Chapel, tourists gaze heavenwards, jockeying for position to get the best shot of the Creation of Adam, the centerpiece of this mesmerizing work of High Renaissance art. But there's way more to it than just this (relatively small) section, with eight further scenes from the Book of Genesis and several more biblical paintings, including a vast wall fresco behind the altar depicting the second coming of Christ. Astonishingly, Michelangelo completed some sections of this huge masterpiece in just one or two days. Tickets also get you access to the Vatican's majestic halls, galleries and courtyards. Unmissable.
Capitoline Museum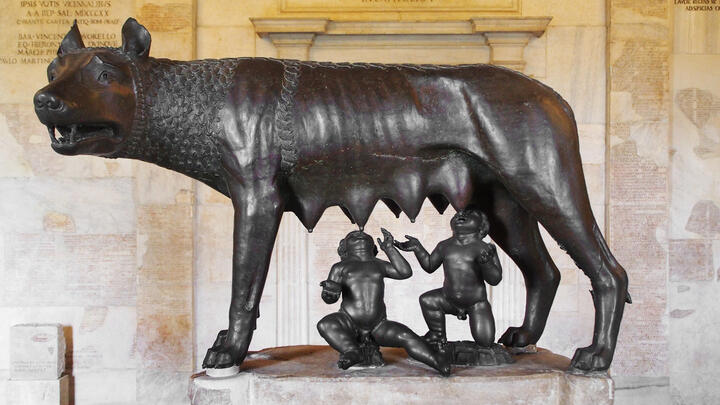 It's well worth the effort to climb the Michelangelo-designed steps up to the vast complex of museums on top of Capitoline Hill, where you'll be rewarded with a quite astonishing array of archaeological discoveries including ancient Roman statues and pottery, plus important sculptures and paintings from the likes of Titian, Rubens, Van Dyck and Caravaggio. Don't miss the statue of the Dying Gaul and the symbolic Capitoline Wolf, a bronze she-wolf suckling Romulus and Remus, the mythical twin brothers who founded Rome. Though the wolf's origins are disputed (possibly Etruscan, but arguably much later) she has called the museum's Palazzo dei Conservatori her home since way back in 1471.
Capuchin Crypt

 
For bone-chilling experiences, the spooky crypts beneath the church of Santa Maria della Concezione dei Cappuccini take some beating. The five rooms include the Crypt of Skulls, the Crypt of the Leg Bones and Thigh Bones, and the Crypt of Pelvises (complete with pelvis chandelier). Mummified hooded figures lurk in dark corners; in one room a skeleton on the ceiling clutches a scythe (also made of bone), in another a pair of mummified arms cross over each other in macabre representation of the Capuchin coat of arms. The ossuaries are said to contain the mortal remains of some 4,000 Capuchin friars. If a visit to this fascinating museum doesn't cause you to reflect on your own mortality, perhaps nothing will.
Leonardo da Vinci Experience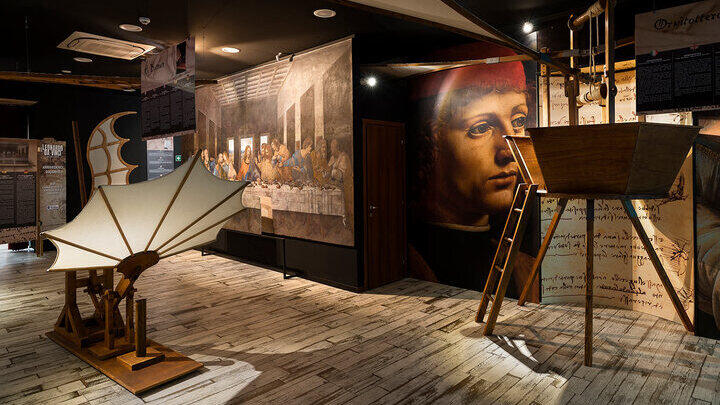 Take a deep dive into the genius mind of the most celebrated sculptor, painter and engineer of the Italian Renaissance. This excellent interactive museum contains recreations of more than 50 of Leonardo da Vinci's inventions, including flying machines, a bicycle, excavation equipment, weapons and a sewing machine, some of which you can even have a go at operating yourself. You can also get much closer to the Mona Lisa here than in the Louvre, with this and several other da Vinci paintings including The Last Supper and Lady with an Ermine presented in dazzlingly accurate reproductions, all painstakingly recreated by restoration artists from the Vatican Museums.
Explora
Rome isn't exactly renowned for its child-friendly museums, so Explora – aimed squarely at under-12s – is a boon for beleaguered parents worn down by toddler complaints about 'boring ancient stuff'. Several themed areas feature interactive, hands-on fun for the little people in your life, from train drivers' cabins and fire engines to water play, construction areas and space for young inventors. Activities are grouped by age to ensure there's something to entertain very young kids as well as pre-teens. We recommend booking in advance as Explora is, perhaps unsurprisingly, rather popular.
Centrale Montemartini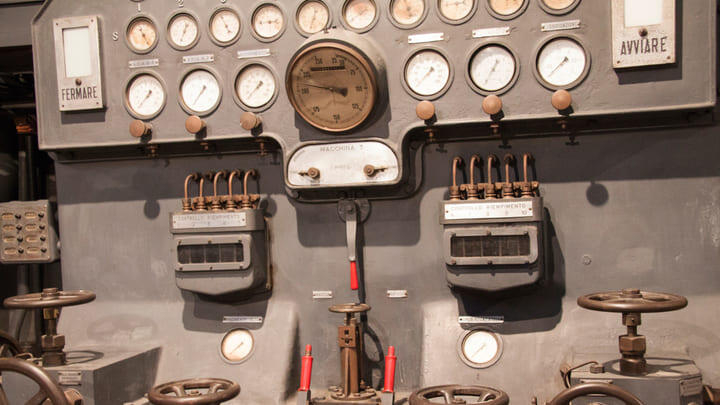 The temporary removal of a number of statues and sculptures from the Capitoline Museums to the Centrale Montemartini in 1997 became permanent when visitors responded positively to the juxtaposition of ancient Greek and Roman statues, busts and friezes against the industrial-age interiors of their new home. Here's a unique opportunity to marvel at majestic wonders hewn from marble and stone set against the backdrop of huge pipes, engines, turbines and dials inside a former electrical power station. Truly one of the best museums in Rome.
Castel Sant'Angelo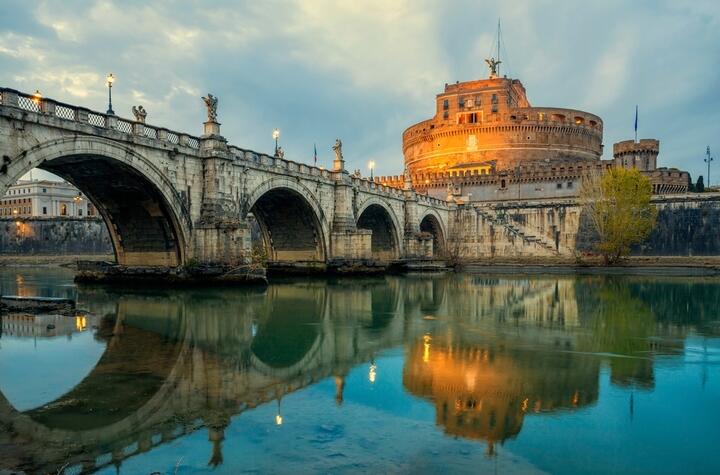 Commissioned by Emperor Hadrian as a family mausoleum nearly 2,000 years ago, Castel Sant'Angelo is an imposing cylindrical edifice on the banks of the Tiber. It's long and storied history has seen it used as a fortress, a prison and a papal residence. Today, mere mortals like you and I are able to visit this extraordinary museum, where a huge collection of paintings, frescoes, sculptures and military weaponry are displayed over seven floors. Suitably wowed by the opulent treasures within, head up to the castle terrace for some fresh air and far-reaching views across ancient Rome, including the picture-perfect bridge with its 10 angelic statues directly below.
Save on the best museums in Rome 
Save on admission to Rome attractions with Go City. Check out @GoCity on Instagram and Facebook for the latest top tips and attraction info.