Rome is one of the world's most visited cities, with over 10 million tourists being wowed by its ancient attractions every year. And, with so many bucket-list big hitters within easy walking distance of each other, it's little wonder the Eternal City is so popular. We're talking ancient sites like the Colosseum, the Roman Forum, the Pantheon, the Circus Maximus and the Capitoline Museums. Then there are the lush parks, the hills with their swoonsome panoramic views and medieval marvels like St Peter's Basilica and Michelangelo's Sistine Chapel masterpiece. And, boy do the Romans know how to make great pizza, too!
If you're considering a trip to this most romantic of Italian cities, you're probably also wondering how safe it is to visit. Don't worry: we've got you covered. Read on for our guide to staying safe in Rome.
How Safe is Rome?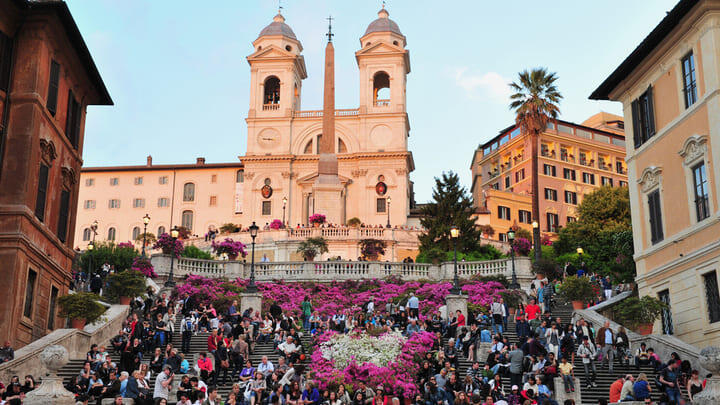 First the good news: Rome is generally very safe, ranking 29th in The Economist's Safe City Index 2021, with a lower crime rate than many other Italian cities. Violent crime is rare here but, as with any large capital, there is of course an element of petty crime, with pickpocketing, bag-snatching and street scams all things to stay alert to. Car break-ins are also something of a problem but, unless you're a fan of frighteningly chaotic city-center driving conditions and parking fees that constitute their own form of daylight robbery, we'd advise exploring Rome on foot and by public transport anyway. 
Inevitably it's the tourists – especially those who look particularly disoriented, lost or otherwise hapless – who are most likely to be targeted by opportunistic thieves and scammers. Learning to spot the danger signs and taking a few sensible precautions should help ensure you enjoy a trouble-free break.
Rome's spring and summer seasons are a bonanza for the bad guys as tourists flock in to enjoy the balmy weather. You'll find them plying their dubious trade in and around the major attractions, where crowds of distracted tourists make for easy targets. So keep your cash concealed at the Colosseum, your smartphone safe at the Spanish Steps and those precious passports in your pockets on Piazza Navona. Trains and train stations here are also fairly notorious for thefts, with those running to and from Fiumicino Airport having a particularly bad rep. Likewise the 64 bus which, thanks to a route that takes in many of the major attractions, is hugely popular with tourists. And therefore equally so with modern day Artful Dodgers. Meanwhile, residential neighborhoods including Corviale, Tor Bella Monaca, Romanina and San Basilio are probably best avoided, especially at night.
A few basic tips that should stand you in good stead for keeping yourself and your belongings safe in Rome:
Avoid carrying large sums of cash around with you.

Don't wave valuable devices like smartphones around or leave them out on café tables.

Keep your bags zipped up and wallets secure in tight pockets.

Be aware of your surroundings especially when using an ATM or your phone. 

The hotel safe is your friend – use it!

Don't give chase if you're unlucky enough to have your possessions nabbed; instead report the incident to local police as quickly as possible.
Follow these simple precautions and it's likely the very worst thing that will happen to you in Rome is being on the receiving end of an earful from your waiter when you request pineapple on your pizza. Just. Don't. Do. It.
Common Scams in Rome
Roman rascals are nothing if not inventive, and have devised any number of extraordinary techniques to part you from your belongings. Each and every one of these involves some element of surprise that's designed to fluster and bamboozle you just long enough for the scammers to get what they came for before moving on to their next mark. Here are just a few of the scams to look out for.
The map scam
You're sitting at a sidewalk café, sipping your espresso and contemplating a second pastry when – bam! – a passer-by slaps a huge paper map down on your table and asks for your help directing them to such-and-such attraction. When they lift the map to go on their merry way, they will also lift whatever was on the table underneath. Yep, that'd be the phone, the wallet and the various priceless family heirlooms you so carelessly left on display. Don't bother trying to follow them either; it's highly unlikely they were ever headed where they said.
The freebie scam
The scammer – usually a woman or child – approaches you in the street and tries to give you a 'free' rose, charm or trinket. Don't fall for it: the second you take the item, that sweet little kiddie is going to change their tune and start loudly and aggressively demanding payment. There are many variations of this scam. Be firm, say no, and walk away with both cash and dignity intact.
Dodgy dealers and ropey restaurants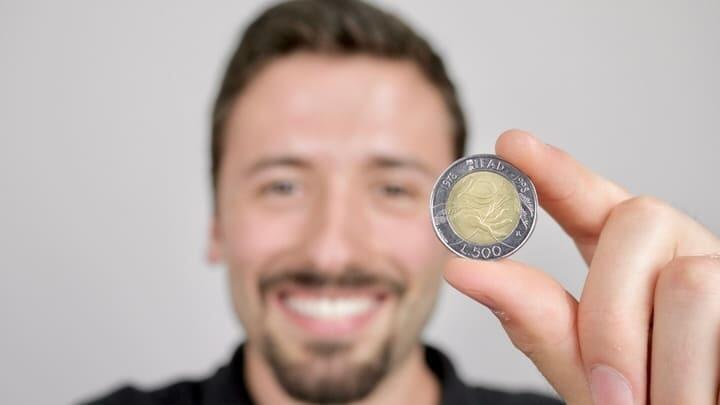 It may be more than 20 years since Italy adopted the euro but, remarkably, there are still some lira coins in circulation! They're not legal tender of course but, due to the 500 lira coin's remarkable similarity to the 2 euro coin, they've been given a whole new lease of life. Watch out for dodgy vendors handing out these impostors in your change. Watch out, too, for tourist rip-off restaurants who claim to have no menus. Order here at your peril: you'll discover when the check arrives that what you expected to be an affordable sidestreet pizza has just cost you roughly the same as a 3-course dinner with champagne at The Ritz. Always ask to see a menu or price list before ordering and, if neither materialize, move on.
Terrible taxis
Rome's official city cabs are white and metered. Inevitably, there are some unscrupulous drivers who, clocking a tourist, may 'forget' to start the meter in order to overcharge at the end of your ride. Or who will offer a flat fee that they know will exceed any meter reading for the distance you wish to travel. Don't agree to this and always make sure the meter has been activated before setting off. Such instances are fairly rare though, and these white cars are by far the safest, most reliable way to travel if you need to take a taxi. It goes without saying that you should never get into an unlicensed cab, especially at night. These are unregulated and there is absolutely no guarantee you won't be robbed (or worse) if you take one.
So, is Rome safe to visit? Yes, it is. But does it pay to take a few basic precautions anyway, in order to ensure a vacation that's memorable for all the right reasons? You bet!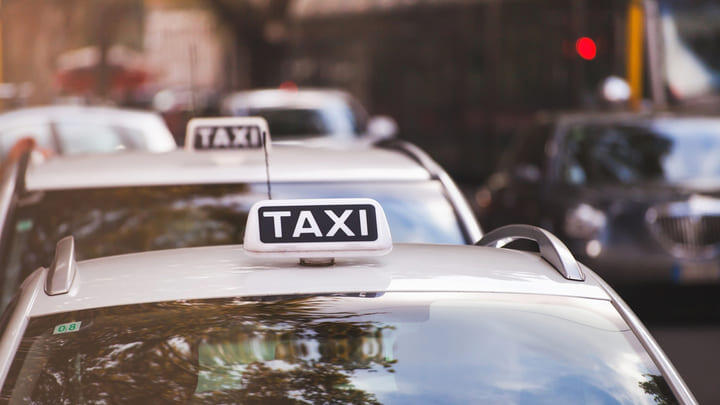 Save on things to do in Rome 
Save on admission to Rome attractions with Go City. Check out @GoCity on Instagram and Facebook for the latest top tips and attraction info.