One of Europe's most popular destinations for its wealth of ancient historical sites, vibrant culture and world-class cuisine, Rome is genuinely a destination for all. While you can certainly enjoy the vast majority of the city's highlights year-round, there's a great deal to be said for the sheer freedom granted by a winter's trip to Rome in January.
Rome in January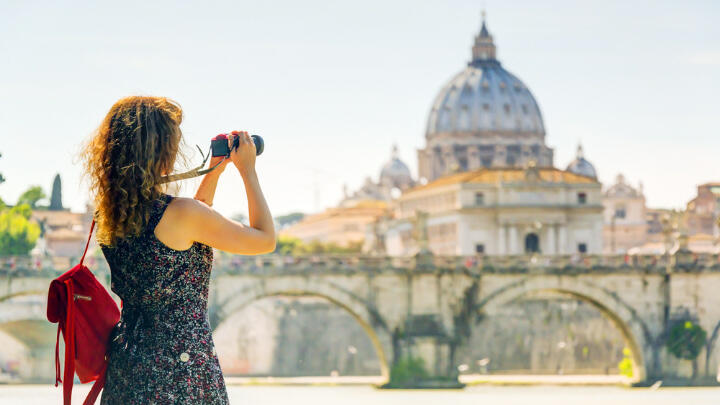 Average Temperature: 37 - 55°F • Average Rainfall: 7 days/mth • Average Sunshine: 4 hours/day
With the main festivities of the holiday season and New Year's Eve now little more than a recent memory, Rome tends to return to its usual low-season tourism rates. While the largely evergreen nature of the capital's famous attractions means that you'll never be far from other tourists, January nevertheless stands as one of the quietest periods to visit.
For some, a winter trip makes for the ideal Rome experience. Fewer crowds mean admission to the city's top sights should be much easier and seats at some of its more sought-after cafés, bars and restaurants should be more abundant and attainable. As the cherry on top, most airlines and hotels also operate low-season rates, often making for quite the substantial discount on their peak-time prices.
As is the case for much of winter in Rome, temperatures throughout January flirt between cold and pleasantly mild, making it a little trickier to plan out more weather-dependent activities. One thing that's almost guaranteed, however, is at least one day of rainfall per week, so it's wise to pack for both the cooler weather and the chance of rain.
Things to do in January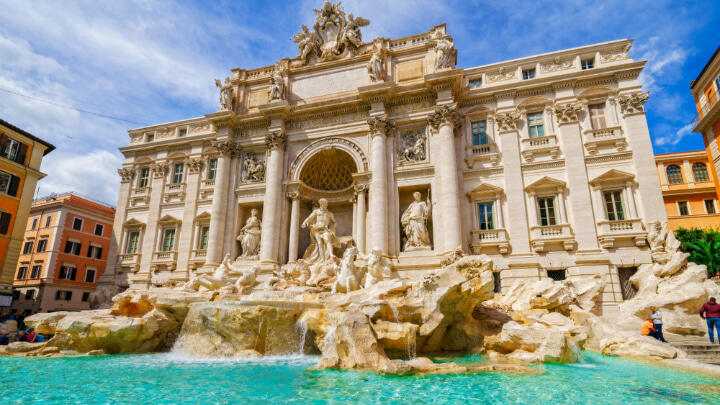 Among the locations to benefit most from the smaller low-season crowds of January, the Vatican Museums and St. Paul's Basilica may top them all. Aside from a few religious events throughout the month and the usual Sunday masses, this serves as one of the most serene periods for the Vatican, offering visitors the perfect opportunity to explore the renowned site at its most authentic.
Equally ideal to explore during the quiet season for those with the stomach for them are the narrow and macabre passages of the Roman Catacombs. Over sixty of these subterranean passages stretch hundreds of miles beneath the city, lined with the hundreds of eerie Roman skeletons buried between the second and fifth centuries.
January also offers one of the best opportunities to snap a much sought-after photo of the likes of Trevi Fountain, the Spanish Steps and Piazza Navona in their prime. Without quite the same intense crowds you'd expect from a visit in summer, these beautiful landmarks offer a peaceful space to take a break from the bustling streets of the Italian capital. Be sure to visit early in the morning if you truly want to experience these sights at their quietest.
Typically beginning the first weekend after New Year's Day, January marks the start of Italy's annual winter sales. Throughout Rome, retailers big and small take this chance to offer a large portion of their inventory at often quite impressive discounts, sometimes as high as 70%. Most sales continue as long as stocks last, sometimes running through to the end of February. If you're looking for an excuse to grab a souvenir or two from your trip, there's no better time to bag a real bargain.
What's On in January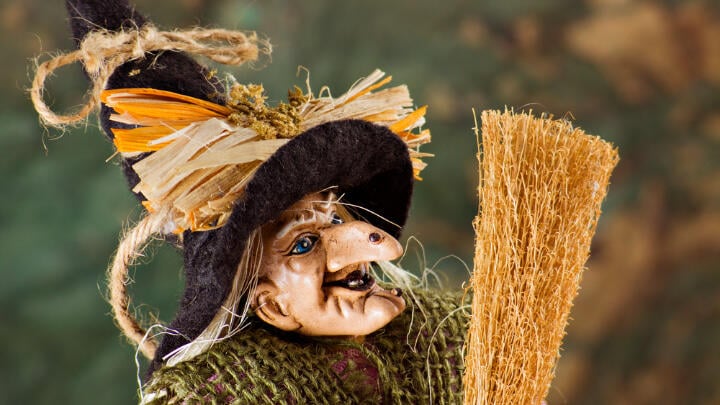 Feast of the Epiphany
Throughout Italy, January 6 is a day full of festivity. Marking the day that the Three Kings were said to have arrived at the baby Jesus' crib, the Epiphany sees Rome erupt in celebration. Revelers gather in many popular squares and parks throughout the city in a marvelous spectacle of dancing, live music, masquerades, fairground rides and family activities.
A common character of the Epiphany is La Befana, a witch-like figure adored by children across Italy for her Santa Claus-esque status as official gift bringer of the festival. Many children will hang stockings by windows or fireplaces and leave offerings of wine and cake for La Befana, in hopes of receiving candies and other treats in return.
The Viva la Befana procession is core to the festival, making its way through the city's historical streets complete with Magi riding camels, ancient Roman chariots and various other historical characters. Many locals will join the parade in all manner of medieval costumes, carrying symbolic gifts for the Pope as the caravan makes its way to its final destination in St. Peter's Square.
Festa di Sant'Antonio Abate
Another religious festival that offers quite a spectacle indeed takes place on January 17 with the 'Blessing of the Animals' as part of the Festa di Sant'Antonio Abate. Held in honor of Saint Anthony the Abbot, Italian patron saint of butchers and domestic animals, one of the festival's central traditions sees many pet owners and farmers bring their animals to receive an annual blessing from a cardinal.
Alongside this ritual of blessings, the festival is also celebrated with processions of dancers and performers, live music and impressive bonfires. Fire serves as a central symbol of the festival, in reference to a legend in which the saint stole the devil's fire and gifted it to humans.