As the clocks prepare to jump forward, Rome is propelled into one of its most eventful months of the year so far. From religious festivities to athletic events, the city takes on a whole new buzz throughout this period. Between the newfound electric atmosphere and more pleasant springtime weather, Rome in March has plenty to offer.
Visiting Rome in March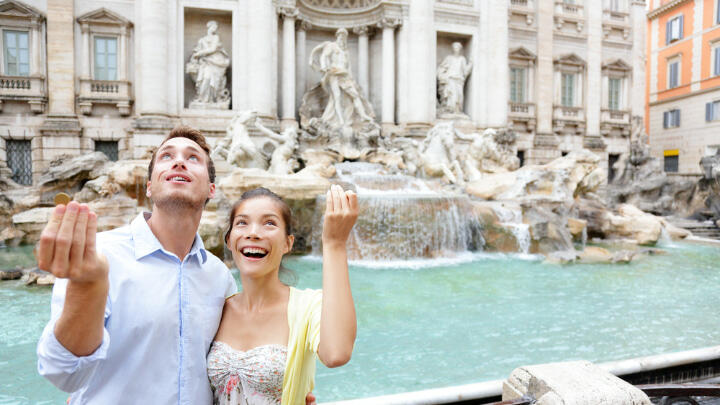 Average Temperature: 43 - 63°F • Average Rainfall: 7 days/mth • Average Sunshine: 7 hours/day
Spearheading the beginning of spring, March stands to many as one of the truly best times to visit Rome. Though still in its low season with much of the capital remaining relatively quiet by tourism standards, a number of events see Rome take on more of a charged atmosphere throughout the month.
What that typically means is that, outside of large event days, many of the city's top attractions and landmarks should be relatively straightforward to visit and absent of too many crowds. On top of that, visitors throughout this period can usually benefit from off-peak airfare and hotel rates, sometimes making for quite the substantial discount against high-season summertime prices.
To further sweeten the pot, March typically sees the weather in Rome begin to improve significantly. Temperatures throughout the month tend to range from comfortably cool to rather warm, and while you'd be best advised to pack an umbrella for the relatively high likelihood of rain, you'll most likely be treated to largely clear, sunny days throughout most of your trip.
Things to do in March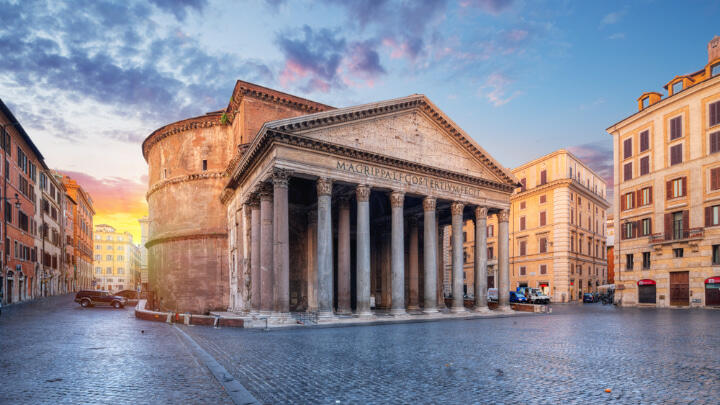 No trip to Rome is ever complete without touring some of the ancient city's most lauded historical landmarks. The famous Colosseum remains the world's largest standing amphitheater and provides a window into the gory pastimes of the lost civilization, while the Pantheon remains a marvel of religious architecture.
While you're at it, be sure to take some time to explore the world's smallest country with a jaunt into Vatican City. Despite its mere 0.2-square-mile footprint, the site is home to some of the most stunning and historically-rich buildings on the planet. As the beating heart of Roman Catholicism, the Vatican boasts the masterful architecture and artwork of the Sistine Chapel, as well as one of the world's most precious historical collections within the Vatican Museums.
For some stellar photo ops, make your way to Trevi Fountain and the Spanish Steps, where the smaller crowds of Rome in March should hopefully allow you the freedom to snap that perfect shot. But if you're looking for something a little different, the likes of the Pyramid of Cestius and the ruins of the Roman Forum make for some slightly more niche photos.
If you find yourself with enough time during your trip, why not try to fit in a little more of Italy? Destinations such as Naples, Florence and historic Pompeii serve as a fantastic opportunity to experience more of the country's celebrated history, architecture, cuisine and culture. Sitting only a short train journey from Rome, they each make for a great day trip away from the capital.
For those with a taste for the macabre, there's somewhat of a darker and lesser-seen side to the Italian capital. The Roman Catacombs, for example, are a set of over sixty subterranean passages running for miles beneath the city, lined floor to ceiling with the skeletal remains of a civilization long since passed. In the same vein, the Capuchin Crypt is a small space located beneath the church of Santa Maria della Concezione dei Cappuccini, adorned with the skeletons of thousands of Capuchin friars buried by their order in centuries gone by.
What's On in March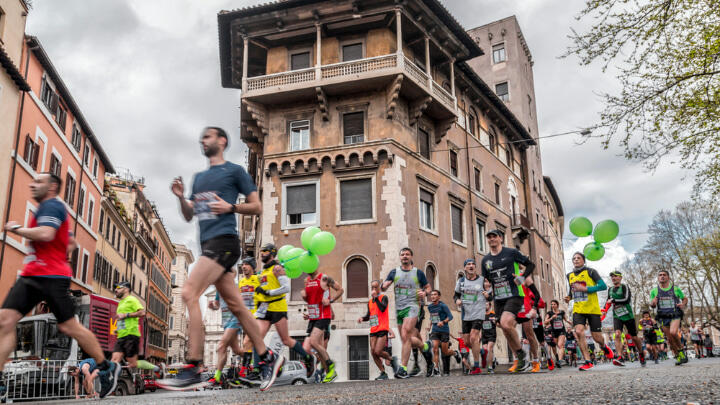 Easter
As the proud home to one of the world's most important religious sites, it should come as no surprise that Rome takes its Catholic celebrations very seriously. Thousands of faithful pilgrims make their way to the Vatican each year to join in what may be the most significant Easter celebration on the planet, complete with a full program of masses, processions and traditions overseen by the Pope himself. While Vatican events are entirely free, those interested should be sure to book tickets in advance to avoid disappointment.
Throughout the Easter period, many retailers, bakeries and cafés throughout Rome offer up a whole host of festive fare. Most common among these treats is colomba, a traditional dove-shaped cake made from a soft dough, not too dissimilar to panettone more commonly eaten around Christmas time.
Somewhat ironically given the brief influx of visitors is the fact that Easter is one of the few times when Rome is almost completely empty. With most visitors and locals alike taking part in celebrations at the Vatican or at home, this is the perfect opportunity for those with less of an interest in the holiday to enjoy some of the city's often busiest attractions and venues at their quietest – most of which remain open throughout the Easter period.
Festa della Donna
Coinciding with International Women's Day on March 8, Italy's Festa della Donna sees Rome in bloom with bright yellow Mimosa flowers in honor of its female population. The day serves as somewhat of a more Italian Valentine's Day, with many men traditionally treating their partners to dinner and a bunch of pretty Mimosas.
Many women also take the day as an opportunity for a girls' night out, gathering for dinner and drinks and often dressing fittingly in all yellow. A staple of Roman life for the best part of a century (or even longer, depending on who you ask), the Festa della Donna serves to recognize women's day-to-day efforts and sacrifices.
St. Patrick's Day
Second home to all manner of expats from around the world, Rome makes sure to put on a show for some of the year's most popular international events. Early on March 17, one or more of Rome's central churches will host a mass in honor of Ireland's patron saint for the city's growing Irish population, and many venues throughout the city host special events throughout the day (many alcohol-related).
If you're looking to celebrate in true Irish fashion, you'll want to make your way to one of Rome's Irish pubs to sink a few pints of Guinness with your fellow visitors and expats. Some of the most popular venues include The Druid's Den, The Fiddler's Elbow, Finnegan's and Scholars Lounge, most of which have live bands playing traditional Irish ditties through to the wee hours of the morning.
As you stumble between pubs or back to your hotel in the evening, keep your eyes peeled to see some of the city's most iconic landmarks bathed in a lush Irish green as part of Tourism Ireland's Global Greening marketing campaign. Having now run for over a decade, this campaign has in previous years seen the likes of even the Colosseum and Trajan's Column don their Irish jackets for the day.  
Run Rome Marathon
Get your training shoes ready and lumber up ahead of your trip to Rome in March for one of the world's most stunning marathons. Each March, Run Rome draws in hundreds of Romans and visitors alike for an exhilarating 26-mile exploration of the eternal city.
The course takes avid athletes on a whirlwind tour across the antique cobblestones of Rome, beginning by the Colosseum and continuing along the Fori Imperiali and through St. Peter's Square at the Vatican. Passing by many of the city's most iconic landmarks, a ticket for the Run Rome Marathon means admission to a rare open-air museum available only to the athletically ambitious.