As Rome waltzes toward the coming summertime rush, May offers a unique window of idyllic Mediterranean weather, delectable Italian cuisine and the last remnants of a somewhat quieter capital. If you're looking for the best combination of circumstances to visit the eternal city, a trip to Rome in May is truly the one to beat.
Visiting Rome in May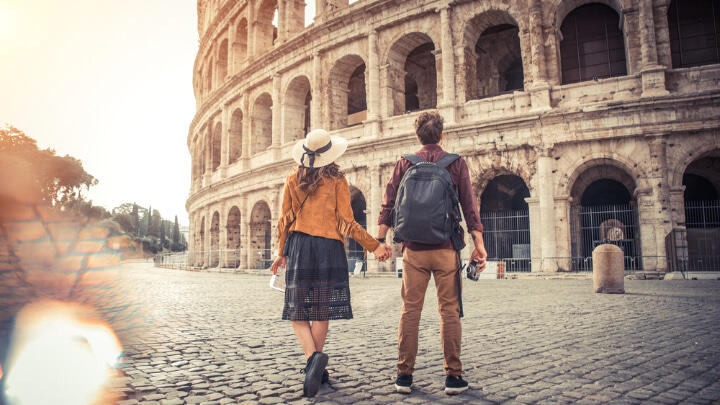 Average Temperature: 55 - 75°F • Average Rainfall: 7 days/mth • Average Sunshine: 9 hours/day
May is perhaps one of the most idyllic periods in which to visit Rome. As spring begins drawing to a close, so too does the spring shoulder season as visitors begin flocking to the Italian capital in force for their own brief piece of Mediterranean paradise.
This is typically the final hoorah before the coming peak season of tourism, which makes it prime time to experience the best that the city has to offer while it's still comparatively quiet. Come early enough in the month, and you're likely to still benefit from off-peak airfare and accommodation rates, with prices not quite as low as winter and early spring but often significantly lower than summertime rates.
With summer just around the corner, Rome in May well and truly embraces its renowned Mediterranean climate. Average temperatures range between mild and very pleasantly warm, complemented by regular sunshine ideal for exploring the city or relaxing on a traditional Italian terrace. That being said, at least one day of rainfall per week isn't yet out of the question, so it's always wise to pack an umbrella just in case.
Things to do in May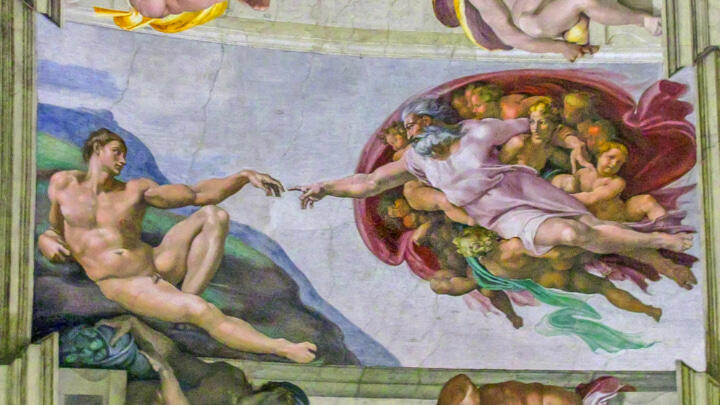 Just about any visitor to Rome is sure to be keen to tour some of the eternal city's poster-boy landmarks and attractions. Of course, taking pride of place is the Colosseum, renowned UNESCO World Heritage site and the largest standing amphitheater on Earth. Following closely behind, the Pantheon temple offers a remarkably intact insight into ancient Roman social and religious practices and pastimes.
Whether you're a devout Catholic, an architectural enthusiast or simply a keen traveler looking to tick off the smallest country in the world, Vatican City is certain to be of interest. Home to the awe-inspiring Sistine Chapel, the vast historical collections of the Vatican Museums and, of course, the famous seat of Roman Catholicism, the Vatican is truly one of Europe's greatest marvels and a real bucket-list destination.
Among the most attractive places throughout Rome to take a break from wandering the busy city streets are the Spanish Steps and Trevi Fountain. Popular with many tourists for their incredibly photogenic qualities, these are often some of the most crowded places during peak times, so be sure to arrive early enough in the day if you're looking to snap that perfect shot.
For an alternative way to explore the Italian capital and a chance to rest your feet between attractions, a Big Bus Rome tour passes by many of the city's top landmarks and offers audio insights into their cultural and historical significance. Those looking to discover an otherwise untold underworld of Rome can explore the macabre underground passages of the Rome Catacombs, lined floor to ceiling with the skeletons of a civilization long since passed.
If you find yourself in Rome for more than just a few days, why not take advantage of the idyllic weather to experience more of what Italy has to offer? Just over an hour away by train, the likes of Naples, Florence and Pompeii each offer a unique blend of Italian culture, history and cuisine ideal for a delightful day out.
What's On in May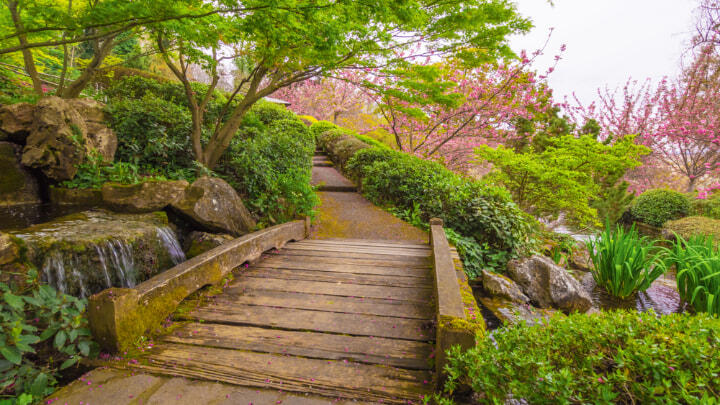 Primo Maggio
May 1 marks a rather important day for Italy, with a national holiday for Primo Maggio, or May Day, offering many businesses and services the opportunity to take the day off. Running in conjunction with the holiday, the Festa dei Lavoratori, or Worker's Day, commemorates the efforts of the working population and the social and economic achievements of trade unions on behalf of their members.
While much of the country takes the day to rest, Rome's trade unions famously host the annual Concerto del Primo Maggio outside the Basilica di San Giovanni in Laterano, just a short walk from the Colosseum. The concert typically begins in the late afternoon and continues right into the late hours of the night, with performances from a variety of established and upcoming Italian artists.
With many stores and services closed for the day, May 1 is an ideal day for outdoor excursions. If the weather's in your favor, the likes of Palatine Hill, the Botanical Garden, the Orange Garden and the Rome Rose Garden are fantastic for a relaxing day out beneath the sun with a picnic of traditional Italian meats and local wine.
Rome Outdoor Festival
For the best part of a month in late spring, Rome's Mattatoio Testaccio museum comes alive as it hosts Italy's largest annual metropolitan culture festival. Through a vast program of events, the Rome Outdoor Festival serves to celebrate Italian art, music and pop culture in all forms, centered around a different theme each year.
The festival spreads itself across several key festival zones. Taking pride of place, the Art Pavilion is home to a variety of engaging and often interactive art installations from both established and rising international artists. The Television Section offers a program of screenings and events dedicated to entertainment, science, culture, sports, TV and movies.
Guest speakers and organizations hold performances, debates and lectures on a variety of topics in the Conference Section, while the Market Area offers local and international artisans and designers the opportunity to exhibit and sell their wares. The market typically introduces a new theme each week, making for a rolling catalog of vendors and products, while the city's best bartenders offer attendees a specialist menu of beverages and refreshments in the food area.
Open House Roma
In celebration of Rome's world-class architecture and design, Open House Roma invites the public to explore some of the city's most lauded buildings for one weekend each spring. The event aims to feature a balanced mix of architecture, from small-scale to large and ancient to contemporary, typically opening the doors to more than 200 sites dating back throughout the vast history of the city.
Venues are spread across various categories, including private residences, buildings little known to many of Rome's residents, hospitality establishments, key locations from throughout various historical eras and a collection of institutes dedicated to knowledge, culture and research.
As an Open House event, visitors have a rare opportunity to discover some of Rome's more exclusive architectural marvels free of charge. For those with more of a specialist interest in the design, heritage and preservation of the venues, the festival also features various talks, tours and special events hosted by experts throughout many of the buildings.