Seeing out the final glorious days of the Roman summer, the eternal city greets the last few waves of peak-season visitors in search of their own taste of authentic Italian culture, cuisine and history. Thousands flock to enjoy the veritable Mediterranean paradise of Rome in September exploring its world-renowned monuments, sampling its many culinary delights or joining in on some of the month's largest summertime events.
Visiting Rome in September
Average Temperature: 61 - 81°F • Average Rainfall: 6 days/mth • Average Sunshine: 8 hours/day
With the academic summer break just about over and many families and holidaymakers alike returning home, September begins to see out the final days of Rome's tourist high season. That certainly isn't to say that Rome is by any means quiet throughout this month, though, as the final days of summer also stand as some of the most bustling of them all.
This period is most popular with individuals and couples making the most of summer following the peak waves of tourism in months prior. For the most part, Rome maintains its very much renowned electric atmosphere throughout September, owing in part to the vast program of events taking place throughout the period. As such, you can still expect a good deal of queueing and high-season airfare and hotel rates for the privilege of experiencing the eternal city in its prime.
No doubt a significant factor in this maintained flow of visitors is the city's idyllic Mediterranean climate. With near-constant sunshine, relatively sparse rainfall and temperatures remaining reliably warm throughout the month, September is just as good as the rest of summer for taking a load off in one of Rome's many serene outdoor spaces or enjoying a refreshing glass of local vino on a traditional Italian terrace.
Things to do in September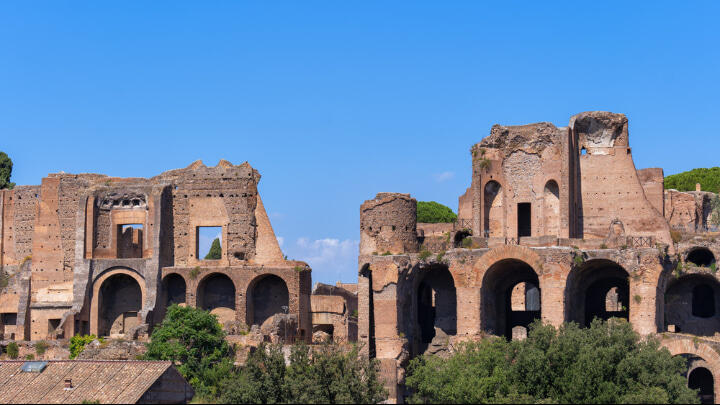 Whether your itinerary is jam-packed with activities or a more laid-back exploration of this Mediterranean capital, any trip to Rome would be incomplete without exploring its poster UNESCO World Heritage sites. The Colosseum, now the world's largest standing amphitheater, and the Pantheon, a former Roman temple, both offer unique insights into the daily lives and customs of one of Europe's most historically influential empires.
Close second to these renowned monuments is Vatican City, famously the beating heart of Roman Catholicism and the permanent residence of the Pope. What makes this tiny nation truly remarkable, aside from its status as the smallest country in the world, is the world-renowned craftsmanship of the Sistine Chapel, St. Peter's Basilica and the iconic and sprawling St. Peter's Square.
As far as popular sights go, few in Rome have quite as much of a reputation as the likes of Trevi Fountain and the Spanish Steps, connecting Piazza di Spagna to Piazza Trinità dei Monti. Despite – or perhaps because of – the apparent serenity and highly photogenic nature of these landmarks, they tend to get particularly crowded at peak times, so be sure to visit early in the day to snap that perfect shot.
Those on the hunt to soak in as much culture and history as possible should make their way to the Roman Forum, once the site of many important administrative buildings in ancient Rome, now reduced to mere whispers of their former glory. For some truly ancient history, Palatine Hill stands as the cradle of Roman civilization, housing the city's oldest ruins and maintaining an air of mystique with its fabled reputation as the site of the Lupercal cave of ancient Roman myth.
What's On in September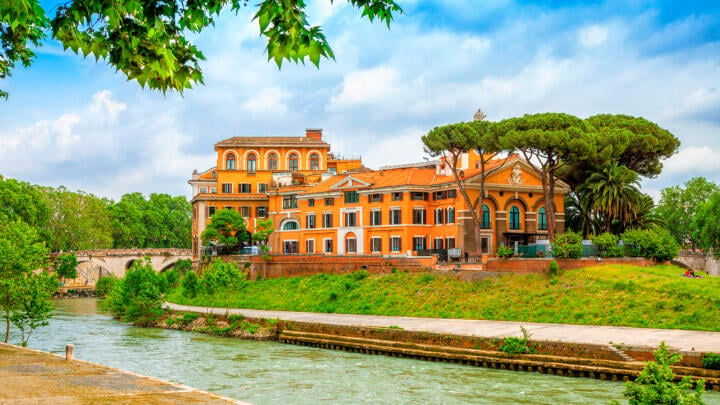 Isola del Cinema
Each summer, Tiber Island, located between Pons Fabricius and the Trastevere district, transforms into the magical Isola del Cinema, or Isle of Cinema. Over the course of several weeks throughout the summer period, the island becomes the epicenter of visual entertainment with a vibrant and evocative film festival dedicated to bringing to the limelight the best in Italian cinema.
Inviting directors, actors, producers, screenwriters, musicians and film aficionados alike, the festival operates a vast program of outdoor screenings of great Italian films, alongside many critically-acclaimed international offerings from over 100 countries. Works on display typically include everything from full-length features and short films to virtual reality gaming experiences.
Concerti del Tempietto
Throughout summer, the ancient open-air Theater of Marcellus among the ruins of the Temple of Apollo Sosianus comes alive with an historic Roman music festival. For roughly three months, the Concerti del Tempietto puts on an impressive program of concerts across a wide range of genres.
Musicians both established and niche offer everything from classical concerts and opera arias to pop and jazz performances. Tickets to the festival typically include a guided tour of the archaeological park around the Theater of Marcellus, both in Italian and English, exploring the parallels between the venue's modern day role and its original dedication to performing arts twenty centuries ago.
Lungo il Tevere
One of the most hotly anticipated festivals of the year, Lungo il Tevere ('Along the Tiber') attracts hordes of visitors keen to join in on its unique and exciting program of riverside events and activities. It isn't difficult to notice when the festival comes to town, with the banks of the Tiber simply brimming with all manner of event stands, art installations and interactive exhibits.
The event typically lasts the duration of summer, with a vast program of evening shows, performances, improvised theater and live music concerts by local bands at its core. During the daytime, though, the venue stands as somewhat of an interactive expo of art installations, unique photo ops and street arcade games like air hockey and foosball.
Usually accompanying the festival is a market of local vendors selling all manner of wares, from vintage records to hand-crafted jewelry. Sometimes present at the market are the likes of tarot readers and petting zoos hosted by local animal shelters charities. The festival also hosts a number of pop-up restaurants, cafés and bars, offering cuisine and beverages both local and international.
Romaeuropa Festival
One of the largest cultural events to take place each year in the Italian capital, Romaeuropa brings together hundreds of artists across a wide range of disciplines and from a variety of countries to help put together an impressive program of dance, music, theater, circus and digital arts performances.
Over the course of several months, Rome becomes the true cultural epicenter of Italy, with artists both established and upcoming sharing their multidisciplinary talents and passions for thousands to enjoy. Performances tend to range from classical compositions to cutting-edge technological displays, covering just about the whole spectrum of the modern performing arts.