Heading to Rome for a birthday? Well, you'll want to know what are the best birthday things to do in the city! You've come to the right place. So, check out our picks below and find the perfect birthday experience for you or the special birthday person!
Including
Circus Maximus Virtual Reality Game
Rome Ghost and Mystery Tour
Wine Tasting by the Colosseum
The Murder by the Pantheon
and more!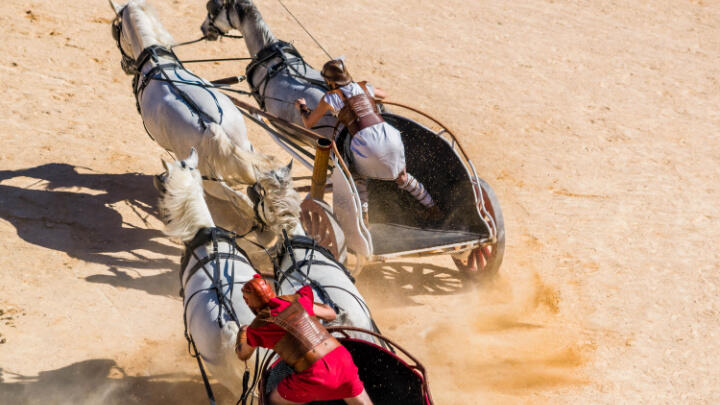 The Circus Maximus was a massive stadium that held games during the Romans. Gladiatorial battles, sports, and, most famously, chariot races were held there to commemorate the ruler at the time, or to distract residents from rising up and taking down the ruling class. Guess not much has changed!
But you needn't hop in a chariot and risk your neck to get a taste of the Ben-Hur life. Just hop into virtual reality and try it from the comfort of a headset. You'll feel as though you're driving a chariot and competing against other charioteers in a fast-paced race around the stadium.
The game is designed to be both fun and educational, allowing players to learn more about the history and culture of ancient Rome as they play. It's also a great activity for a birthday celebration, as it offers a unique and exciting experience that's sure to be memorable. 
Just make sure the birthday person dresses in some comfy clothes, because you'll want complete movement to make the most of this exhilarating experience.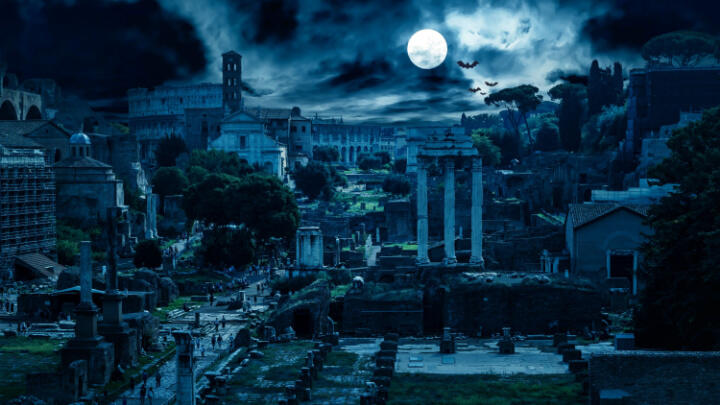 Is the birthday person a fan of the spooky? Do they believe in ghosts? If so, they'll love this ghostly tour of Rome!
With a knowledgeable guide in tow, you'll walk through creepy alleyways, across haunted bridges, and through bustling squares while they tell you the stories of the restless souls who dwell in these places.
Beginning outside the famous Castel Sant'Angelo prison, where both nobles and common criminals were executed, you'll then start your journey into the unknown. Passing the likes of the Pantheon, you'll learn all about every wicked rumor, sighting, and haunting at each stop. 
One of your final stops will be at Largo di Torre Argentina, the site of Julius Caesar's assassination made famous by Shakespeare. Et tu, Brute? Et tu, indeed. 
If you're a fan of the scary and supernatural, this tour is one of the best things to do in Rome for a birthday!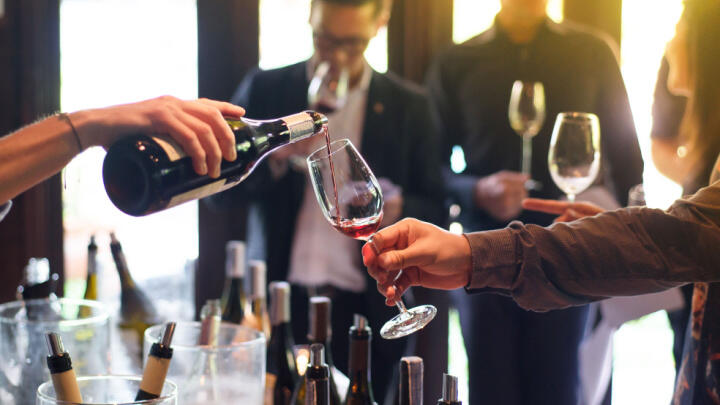 We could hardly talk about things to do in Rome without mentioning wine. For a birthday to remember, why not check out a wine-tasting session beside the wonderful Colosseum? 
And don't worry; you won't be stuck fumbling around for quality bottles. Instead, a certified sommelier will be on hand to pick out the poison. Every bottle is sourced from local, independent wineries, so you can be sure you'll experience an authentic tipple. 
And, alongside the tasting itself, you'll also learn more about the processes used to create the wines, how to taste them properly, and what dishes they pair with best. So, if you or the birthday person is a big wine fan, this tasting should be top of your birthday itinerary!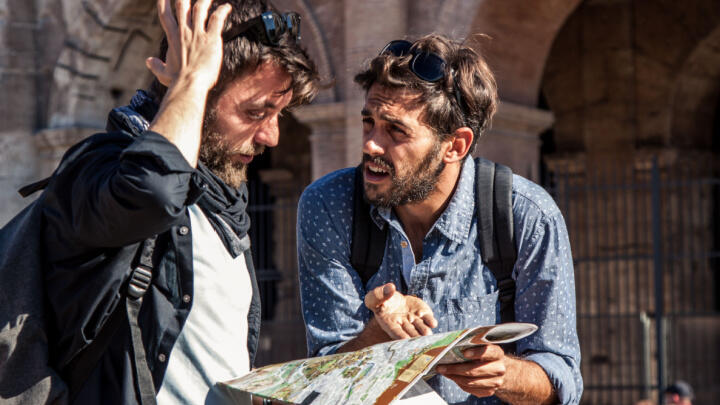 The year is 1901, and you've just been handed an envelope of details about a murder. Can you cross the city, find the clues, and bring the murderer to justice? Find out at Murder by the Pantheon!
True-crime lovers will delight in this fun and interactive murder mystery game. Based on an actual crime, it will have you exploring the city and using that withered brain of yours to full effect. 
You'll be divided into teams and given clues to follow that lead them to different landmarks and hidden corners of the city. Do your best Sherlock Holmes impression to deduce the mystery and solve the murder. Designed to be both challenging and entertaining, the game contains a combination of riddles, puzzles, and historical clues to help players cross the finish line. 
If your birthday bash is a group affair, then Murder by the Pantheon is one of the most fun things to do in Rome for the big day!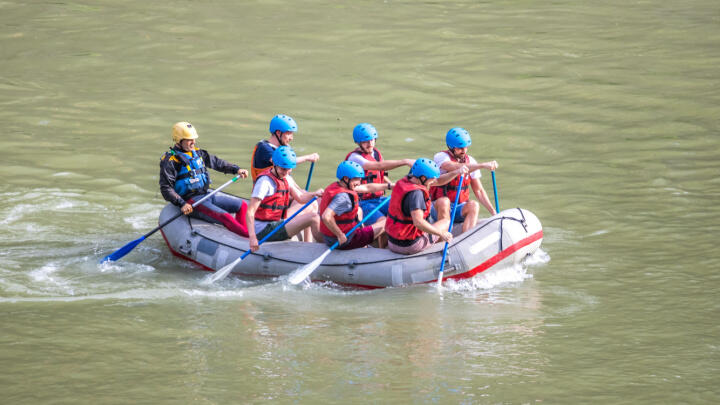 Image courtesy of k_samurkas/Shutterstock
Are you or the birthday person the adventurous sort? If you're not afraid of water or rafting, and don't mind exerting yourselves, then a raft along Rome's River Tiber could be one of the coolest things to do for a birthday!
Your experience will start with a safety briefing, where you'll learn techniques and procedures to get you out of a tough spot. Once the boring - yet necessary - stuff is out of the way, you'll board the raft and head out on an epic river adventure. This isn't white-water rafting, more of a relaxing glide through the heart of the city. That is, until you reach the rapids below Ponte Garibaldi and Ponte Fabricio. Then you'll need to use your key strength to get through it. 
After that challenge, you'll finish the tour under the stunning Ponte Rotto, before finally docking at the Port of Ripa Grande. If river runs sound like fun, give this one a spin. Just make sure you dress for the water!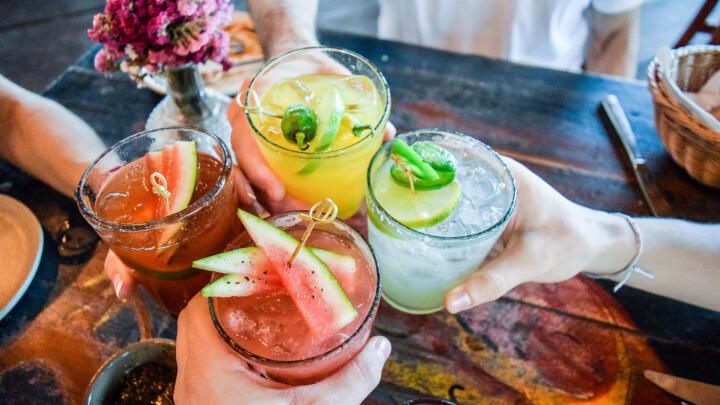 And finally, we'll end with a watering hole - where every good birthday celebration inevitably ends. We're heading to Angie's, baby, to get a complimentary drink, and perhaps a few more, at one of the city's hippest bars. 
You can choose from any cocktail on the menu, so no matter your preference, you'll grab something refreshing to hit the spot. And, to sweeten the deal, you'll also be treated to a chef's platter of bruschetta to satisfy your hunger.
If the weather's good, take your drink on the outdoor terrace where you can look over the city. Or, sit inside and marvel at the paintings hanging on the wall. Either way, you'll have a grand old time. 
And those were our picks for the best things to do in Rome for a birthday! If the above recommendations don't tick your boxes, check out Go City! With our Explorer Pass, you can see all of Rome's best bits for one low price.