Offering up a particularly unique blend of renowned cultural hotspots, booming nightlife, world-famous shopping and delectable local cuisine, Rome stands as one of Europe's most popular city break destinations. Whether you're a history buff or a jet-setting holidaymaker, a weekend in Rome is sure not to disappoint.
Visiting Rome at the Weekend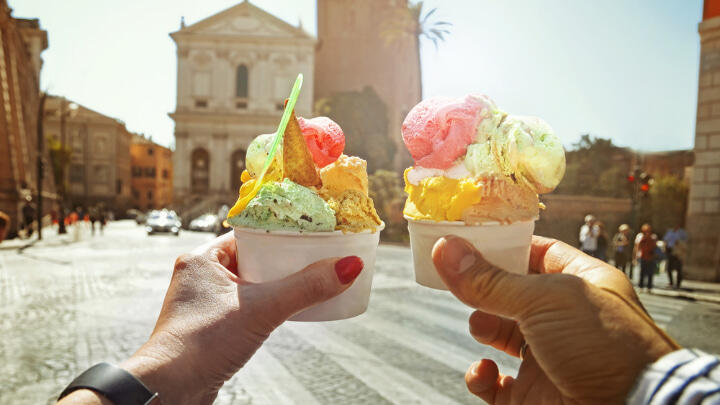 Should you choose to take a weekend break in the Italian capital, it's worth noting that this will by and large be the busiest time of the week. Though the exact scale of foot traffic throughout the city will depend on the time of year, weekends tend to see a consistent upsurge in foreign visitors, and many locals, too, choose to spend their days off visiting many of Rome's traditional cafés, bars and restaurants.
That being said, anybody visiting Rome should already expect some amount of bustle given its sheer global popularity and appeal. In many ways, the increased local presence offers somewhat of a more relaxed and authentic feeling to the city, while its bars and nightlife become a whole lot more lively. Just be prepared to book your desired attractions and venues sufficiently in advance to avoid any potential disappointment.
Things to do at the Weekend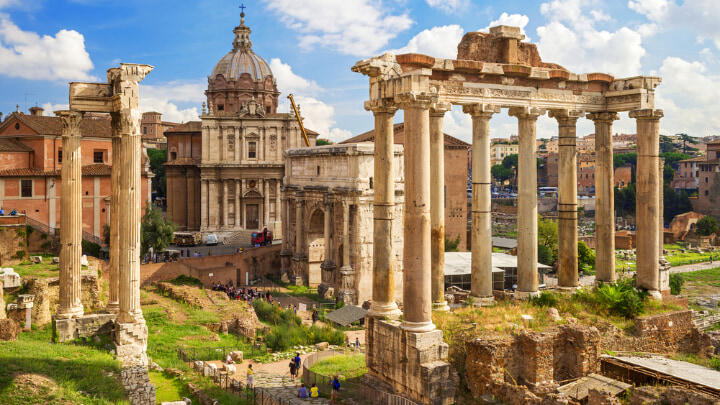 Naturally, just about any trip to Rome is bound to be brimming with visits to many of the city's world-class cultural and historical sites. As mentioned above, many of these attractions are likely to be busier than usual over the weekend, so you'll want to plan accordingly to be sure to fit everything in.
Topping most lists is likely the Colosseum, the world's largest standing amphitheater and one of the Seven Wonders of the World. Following closely behind is the Pantheon, another UNESCO World Heritage site and a former Roman temple. Both of these incredibly well-preserved ancient sites offer visitors a glimpse into the daily lives and customs of citizens in a civilization now long since passed.
Another of Rome's hugely popular boasts is Vatican City, the beating heart of Roman Catholicism and permanent residence to the Pope. Officially the smallest country in the world, nestled just outside Rome's city center, the site is home to some of the world's most impressive religious buildings, namely the Sistine Chapel and St. Peter's Basilica, not to mention the vast collection of the Vatican Museums.
Many visitors to Rome find themselves on the search for their next big photo op, with the majority drawn to the likes of the elegant Trevi Fountain and the iconic Spanish Steps joining Piazza di Spagna to Piazza Trinità dei Monti. These landmarks tend to get particularly busy at the best of times, so if you're looking to snap a more authentic and serene photo, you'd be best off visiting early in the morning ahead of most of the crowds.
Those with a penchant for the Italian capital's historical value will likely enjoy a stroll through the Roman Forum, where vague ruins now stand as mere whispers of a formerly grand administrative district. If ancient is truly what you're looking for, though, there's nothing in Rome older than the ruins atop Palatine Hill, considered the cradle of Roman civilization and the fabled location of the Lupercal cave of ancient Roman myth.
Bars and Nightlife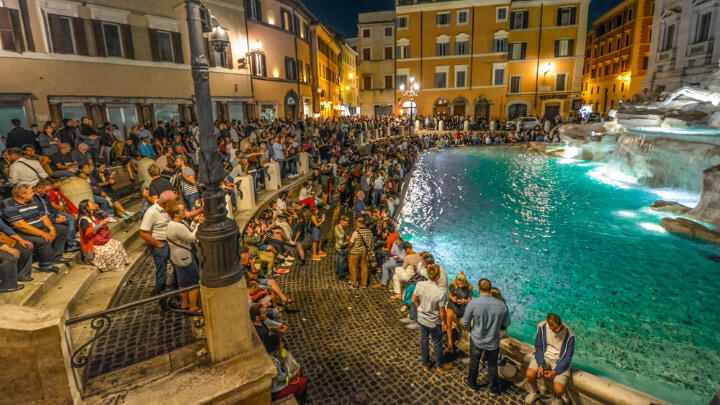 If you're spending a weekend in Rome, chances are high that you'll be keen to get a piece of its renowned nightlife. Though the daytime tourist scene may already seem bustling and lively enough, you haven't seen anything until the evening rolls around.
Whether you're keen on a light appetizer in one of its charming squares, a hearty Italian meal or a tipple of some authentic local vino, the Trastevere district is easily one of your best options. Home to many of Rome's largest tourist spots, it offers just about everything you could want from a Mediterranean night on the town.
Particularly popular with a younger scene are Campo dei Fiori and San Lorenzo, featuring all manner of bars, restaurants and leisure spots with an overall informal vibe. Given their following, these spots can get rather crowded as the night goes on, so be sure to keep your wits about you.
Retail Therapy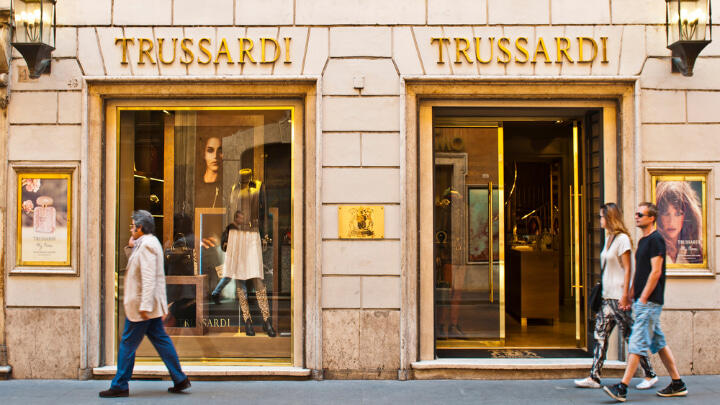 Aside from cultural hotspots, bustling nightlife and diverse history, few things define a European city break like a perusal of the city's boutiques and shopping districts. Whether you're in the market to bag yourself some Italian fashion or simply want to explore some authentic, independent stores, Rome has you covered.
While Milan is famed as the fashion capital of Europe, Rome certainly isn't far behind. If prestigious boutiques and luxury retailers are your thing, you'll want to make your way to Piazza di Spagna and its surrounding streets, where you'll find the likes of Prada, Gucci, Louis Vuitton and Armani and other such labels.
The key benefit of spending a weekend in Rome are the markets, where you can grab all manner of clothing, jewelry, antiques, books and fresh produce. The Porta Portese Market spread throughout the streets of Trastevere Railway Station is a particularly popular Sunday flea market, while the charming Mercato dei Fiori sells various flowers, plants and fresh fruit and vegetables.
Though Rome is much more of a stranger to shopping malls and department stores than much of Europe, there are certainly still some options. The Galleria Alberto Soldi, for example, offers a small yet impressive selection of retail boutiques, while the Stazione Termini Roma shopping complex offers a much more diverse and typical assortment of retail therapy options.
Getting Around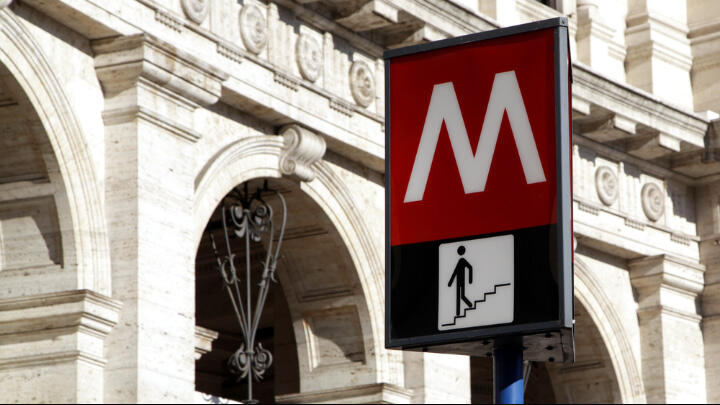 With only a weekend to spare in the eternal city, you'll likely want to make the most of your time. While many of the city's top sights are easily accessible on foot and within relative walking distance of one another, you may find yourself looking for faster means of getting around to fit as much in as possible.
Fortunately, Rome has a fairly extensive transport system covering much of the city. The fastest options are naturally the metro and tram services, but with only a small few serviced lines running through the city center, they aren't always of much use to most tourists. Buses, on the other hand, operate a much more convenient alternative, with over 350 lines servicing over 8,000 stops throughout the city center and wider suburbs.
However, most public transport in Rome tends to get rather busy at the best of times, let alone over the weekend. For somewhat of a more convenient, comfortable and entertaining means of getting around, a Big Bus Rome tour runs a main route passing by most of the capital's top attractions, along with a hop-on, hop-off policy and optional audio commentary in several major languages.