There's no straight-out winner when it comes to deciding where to stay in Rome, so densely packed is the Eternal City with extraordinary things to see and do: think ancient monuments, baroque palazzi, lively piazzas and atmospheric mazes of cobbled alleys. And, in spite of its famed seven hills and seemingly impenetrable labyrinth of streets, it's actually deceptively easy to get around, thanks to a relatively compact center and a user-friendly public transit system that includes metro, buses and trams. Check out our short guide to where to stay in Rome below…
Best for Seeing it All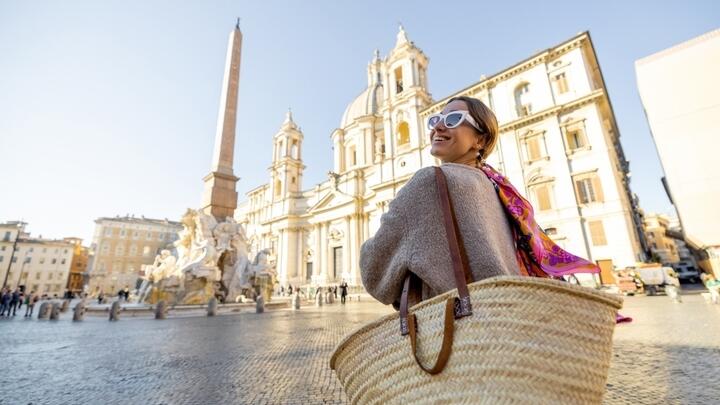 Rome's Centro Storico – the ancient city's historic center – is where you'll find almost all of the big-hitting attractions. We're talking the Pantheon, the Roman Forum, the Circus Maximus, Piazza Navona and more. Plus, within a mere 20 minutes' walk, more bucket-list beauties, including the Colosseum, Trevi Fountain and St Peter's Square. In short, if you're a first-time visitor, an insatiable sightseer, or a family with kids who demand to be as close to the main action as possible, a stay bang in the center of town is likely to be your best bet.
Sure, the noise – a 24-hour cacophony of tooting Vespa horns, over-excited tourists and partying locals – can be irritating at times, particularly if you've booked a hotel overlooking a busy piazza or thoroughfare. But, hey, what price that epic view of the planet's largest surviving Roman amphitheater? Or the ability to step straight from your hotel or apartment onto a bustling baroque piazza for your morning espresso and cornetti?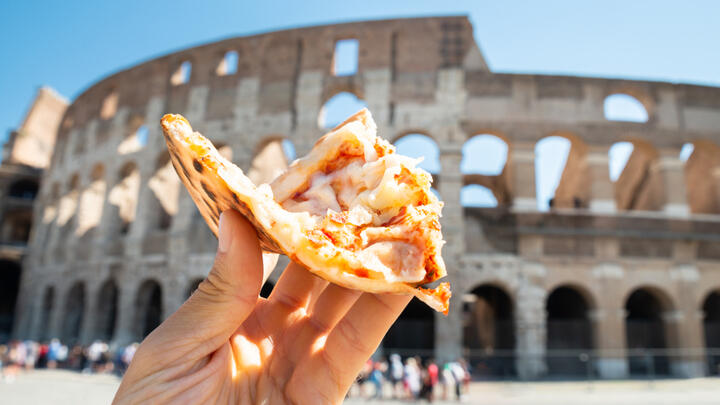 It goes without saying that there are hundreds of eating and drinking options in the historic district, from tiny trattoria to luxury fine dining and dive bars to classy cocktail joints. So you won't want for places to fill your face with delicious pizza romana. There's an equally impressive variety of accommodations on offer here, too: glam luxury hotels, roomy family apartments, modest boutique B&Bs and more, though you'll of course pay a premium for the location. But, boy, is it worth it.
Best for Luxury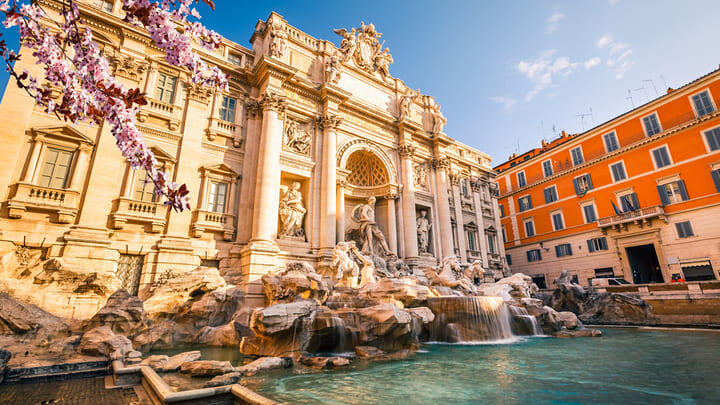 Strictly for those on an A-list budget, the Tridente neighborhood is Rome's swankiest postcode. Named for the three huge prongs (oh ok then, roads) that radiate out from Piazza del Popolo, this area is packed with bucket-list attractions (hello, Villa Borghese, Spanish Steps and Trevi Fountain!) as well as picture-postcard palm-lined piazzas, elegant townhouses, and some of the most wallet-worrying designer boutiques in town. That's right: it's here you'll find Via dei Condotti, Rome's most exclusive shopping street, where the likes of Armani, Fendi, Gucci and Valentino – to name just a few – ply their trade.
Unsurprisingly then, many of Rome's glammest hotels can be found in this neighborhood from celeb hangout The Hassler at the top of the Spanish Steps to fashionista favorite Portrait Roma, where personal shoppers can be arranged for trips to nearby Via dei Condotti. Proximity to other big attractions including the Pantheon and Forum also make Tridente a surprisingly good choice for families – assuming you have deep enough pockets.
Best for Living Like a Local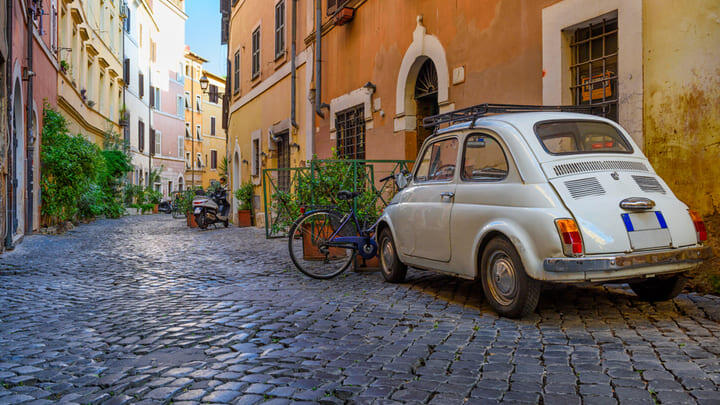 Cute ocher-colored houses with brightly painted shutters and iron balconies that drip with vines and ivy, charming cobbled piazzas where locals chatter in the shade of olive trees, and some of the best gelato in town! Welcome to Trastevere on the west bank of the Tiber, arguably Rome's most photogenic neighborhood. Still within walking distance of the historic center and with some fine close-up views of St Peter's Basilica (especially from Janiculum Hill), Trastevere is la dolce vita writ large, all café culture during the day and lively nightlife as dusk descends. It's well-connected to the city center by bus and tram, largely car free, and has plenty of affordable Airbnb accommodation to boot! What's not to like?
Join the locals for evening aperitifs on the steps of the monumental fountain on bustling Piazza Trilussa, as the sun sets over the medieval Ponte Sisto bridge. And make for San Cosimato market (daily except Sundays) for farm-fresh local produce including pungent Lazio cheeses, piquant Tuscan salamis and just-baked focaccia. You'll quickly find that being on the edge of the main action needn't mean missing out. Bars and restaurants are just as plentiful here as anywhere else, and trattoria, cafés and craft pubs have a pleasantly local feel.
Best for Visiting the Vatican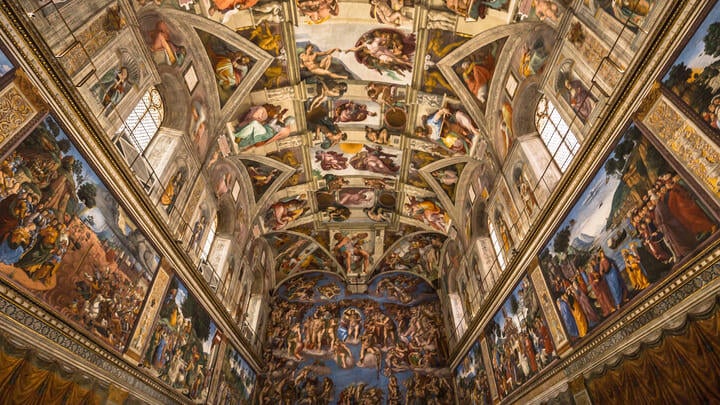 Wondering where to stay in Rome if you're primarily interested in exploring the Vatican's extensive museums, snapping selfies in front of St Peter's Basilica, marveling at Michelangelo's Sistine Chapel masterpiece and attending an audience with the Pope himself in St Peter's Square? Prati may be the neighborhood for you. A little off the beaten track and therefore less touristy than more central districts, Prati is a suave suburb of smart shopping streets and broad Italian boulevards that makes for easy access to the Vatican and nearby Castel Sant'Angelo, an imposing cylindrical fortress commissioned by Emperor Hadrian as a family mausoleum 2,000 years ago, and now a fantastic museum packed with frescoes, sculptures, paintings and military weaponry, topped off with sweeping terrace views of the magnificent Ponte Vittorio Emanuele II and the city beyond.
There's a good range of mid-range hotels to be found in Prati and, should you wish to bypass the Vatican and go straight to town, it's just a short hop on the metro's A-line. Stick around for what some say is the best pizza in Rome, courtesy of dough demon Gabriele Bonci and his legendary local foodie favorite Pizzarium. Try a slice of potato and mozzarella heaven. Serious carb overload for sure, but there's a reason it's their best seller.
Best for Hip Young Things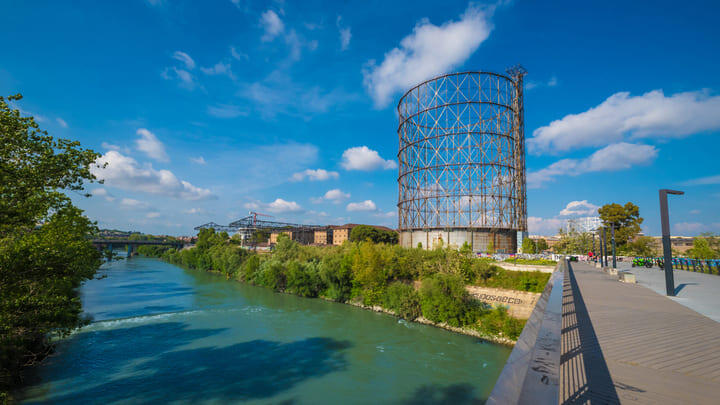 Hip with a dollop of history is perhaps the neatest way of describing the post-industrial landscape of Ostiense, which is still dominated by the towering gasometer from the city's decommissioned gasworks. Locals have taken the theme and run with it: here's where to find trendy bars and experimental cuisine, and some of the best street art in the city. Metro subways, abandoned factories, apartment blocks: there's no canvas too big or small for the up-and-coming Ostiense graffitos. Take a stroll and marvel at these impressive murals before heading over to the utterly amazing Central Montemartini museum, a former power station inside of which ancient Roman and Greek statues are juxtaposed against an industrial backdrop of huge turbines, vents and pipes. It's really quite something.
If this all feels a bit modern, fear not: Ostiense is also home to some excellent old-school attractions, including one of Rome's four major papal basilicas, St Paul Outside the Walls, an enormous Neoclassical confection with sections that date back to the 4th Century. And the rather incongruous Pyramid of Cestius, a gleaming white marble tomb that's almost as old as the city itself, Find it at the northern end of Via Ostiense, the district's main thoroughfare. Note that Ostiense is a little way from the main city center attractions so may be best reserved for second or third-timers when deciding where to stay in Rome.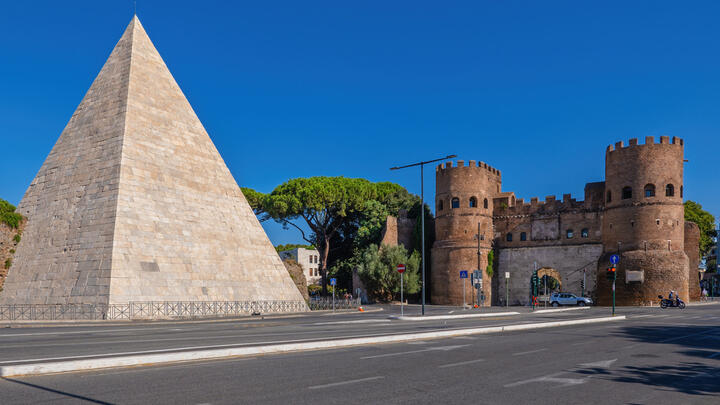 Save on things to do in Rome 
Save on admission to Rome attractions with Go City. Check out @GoCity on Instagram and Facebook for the latest top tips and attraction info.