Learning is one of life's many joys, but for many of us, it takes until adulthood to feel like that. When you're younger, learning can feel like a drag. After all, school gets in the way of all your life-learning experiences. How can you learn how to perfect a kickflip when you've got math? Learning to style pigtails? Sorry, write another book report on Of Mice and Men. Ugh. School, right? 
But now you're an adult, and what do you learn? Work's hardly stimulating your brain. Where can you turn for some of that sweet, sweet knowledge? Put down that book, you square, and head to a museum! These monuments to history, knowledge, and discovery come in all shapes and sizes, serving you with a hearty helping of information. San Antonio has its fair share of museums, so no matter your desires, you're sure to find one just for you. But which are the best? Read on, discover our picks of the best museums in San Antonio, and then brave the outdoors to see them.
Including:
Buckhorn Saloon and Texas Ranger Museum
San Antonio Museum of Art
The Alamo & Long Barrack Museum
Witte Museum
and more!
Image courtesy of JustPixs/Shutterstock
Let's kick things off with some bucking buckaroos! If you're the kind of person that yearns for the Old West, minus the rampant diseases, daily chance of death, and general horror, then boy, do we have a museum for you! Take a trip back to Texas' hat-tipping past at the Buckhorn Saloon and Texas Ranger Museum!
The Buckhorn Museum traces its heritage back to the late 1800s. The founder of the saloon started collecting bones, antlers, and other natural artifacts from hunters and tradespeople passing through. Now, you can see more than 500 species of preserved wildlife, some as old as ten thousand years old! The antler display alone is worth a whole picture album, so get snapping. 
Then, enter the adjoining Texas Ranger Museum to get a better look at life on the frontier. Created to bring law to a lawless place, you can now get up close and personal with their gear. You'll find hundreds of authentic ranger artifacts, from weapons and badges to their hats and coats. 
Even people with a passing interest in the old west will consider these two the best museums in San Antonio, so add them to your itinerary and go see them for yourself!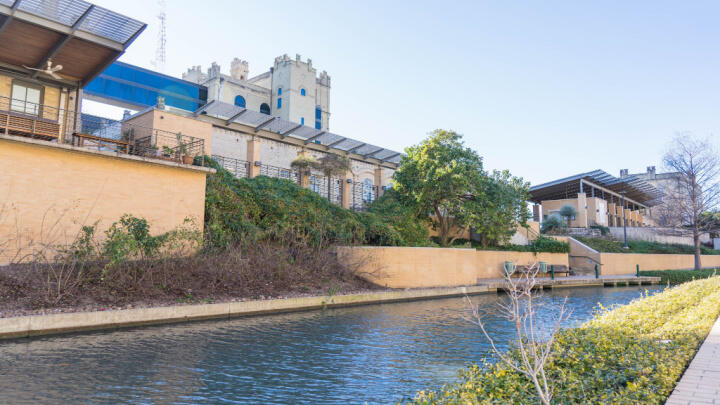 Image courtesy of AbeSnap23/Shutterstock
Looking for something a little more...visually appealing? Then you're probably in the market for an art museum. In which case, how does gazing at over 30,000 artistic objects from over 5000 years of human history sound? Good? Well, take yourself to the San Antonio Museum of Art, then, because that's where you'll find them. 
You'll find historical delights from ancient Egypt, Greece, and Rome, as well as art from Asian and Latin-American History. But that's not all, because they're joined by contemporary pieces courtesy of some of the best modern artists around. You'll even find exhibits dedicated to Texan artists! 
If art is your thing, the San Antonio Museum of Art should be a must-visit on your vacation.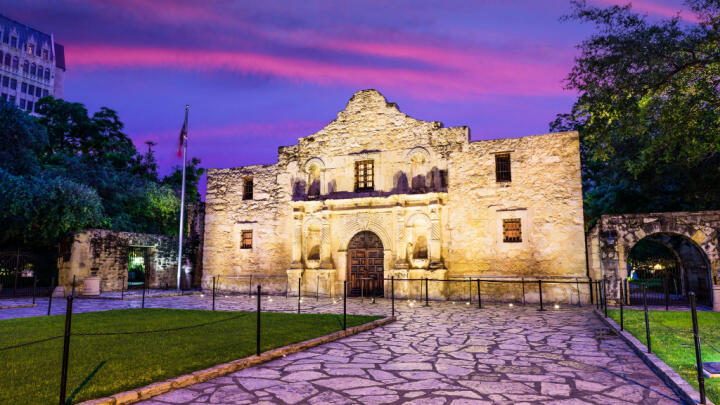 The Alamo is one of the most famous places in America. For more than 300 years, five different armies have been positioned there, and the flags of six different nations have been hoisted atop it. Perhaps most famously, it was the arena for the Battle of the Alamo, where Mexican troops retook the fortress before US coalition forces eventually retook it, finally declaring Texas a US State. So, there's a lot of history here. Why not explore it and visit this hallowed ground for yourself? 
You've got plenty of options during your visit. You could take a guided tour of the fort and surrounding area, or go your own way with an audio tour. You'll find the Alamo Church and the Long Barrack Museum on the grounds too, where you can learn more about the armies, and the people within them, which called the fortress home. You can even participate in recreations of famous moments from the Alamo, if you're so inclined.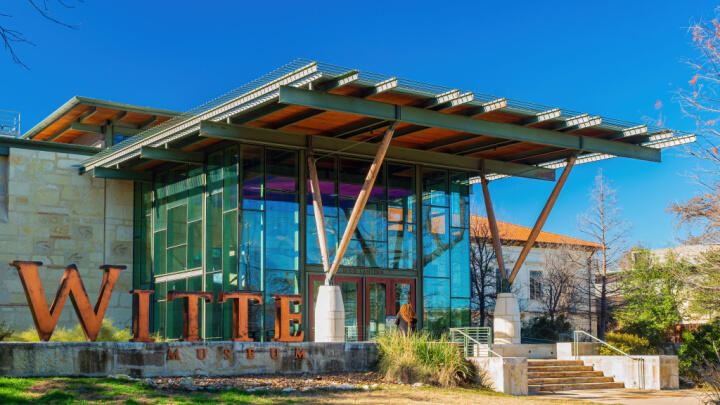 Courtesy of Kit Leong/Shutterstock
Prefer your history of the natural sort? Well, why not head to San Antonio's largest museum and go exploring? With over 10 acres of space dedicated to everything from science to history, the Witte Museum is one of the best museums in San Antonio!
Explore the Naylor Family Dinosaur Gallery, where you'll encounter skeletons, excavate dinosaur bones, and learn about giant dinosaur footprints. Did you know that Texas was covered in water 90 million years ago? Well, you will do when you go!
At H-E-B Body Adventure, you'll explore the human body like never before. Over four floors, you'll learn about its limits, and its goings on from the inside out.
And at the Kittie West Nelson Ferguson People of the Pecos Gallery, you'll learn about the lives and travails of Tecan prehistoric hunter-gatherers. Gaze upon life-sized recreations of their camps, how they created artwork within caves, and what they did to survive.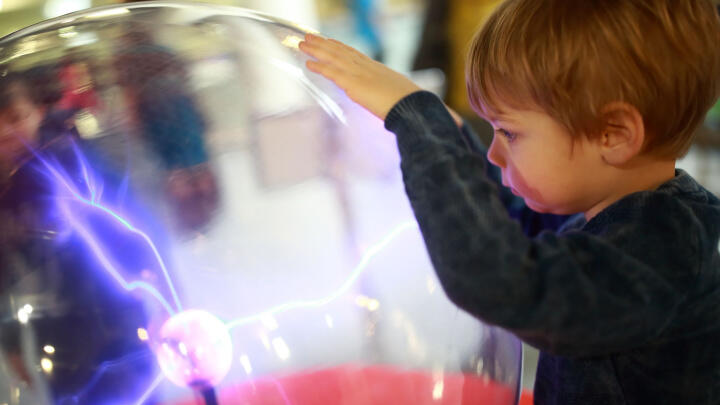 Bringing the little ones along with you on your vacation? Then treat them to a museum made just for them! The DoSeum is San Antonio's museum for kids, and it's a great place to open their minds. 
Part museum, part classroom, they'll learn all about themselves, their world, and what lies beyond. Fun is the name of the game here, so don't expect any stuffy classrooms where they'll be bored. Instead, DoSeum aims to make learning fun, with interactive exhibits and workshops that will help them develop interests in science, art, and writing. 
It might not have much for us grown-ups, but with plenty to keep your kids engaged, you'll get away with doing something for yourself right after!
And those are our picks for the best museums in San Antonio! Now take that newfound knowledge and go out to change the world! Or, at least, flex your superior intellect to your colleagues. If you're looking for more fun things to do during your vacation, check out Go City. With our Explorer Pass, you can see San Antonio's best bits, as well as some of the best museums in the city, at your own pace!