Vacations are expensive - there are no two ways about it. You save up all year, putting a bit of your wage away every month so you can splurge on a great trip. But when you take flights, accommodation, eating out, drinks, and your itinerary into account, those savings can go fast. After all, San Antonio is full of things to see and do, places to go, and delicious food and drink to consume. Eventually, all those sweet dollars are gonna dry up.
So, what to do? After all, we can't have you living on noodle cups like a college student. No, those days are long gone. Instead, let's look at the cheaper side of San Antonio. Why don't we bring together the very best cheap things to do in San Antonio? We'll put them all in one place - right here - and let you decide which ones you want to do. Sound like a plan? Good. Alright then, let's get on with it. These are our picks for the best cheap things to do in San Antonio!
Including:
Go Rio San Antonio River Cruise
One-day E-Bike rental
The Tower of the Americas
the Witte Museum
and more!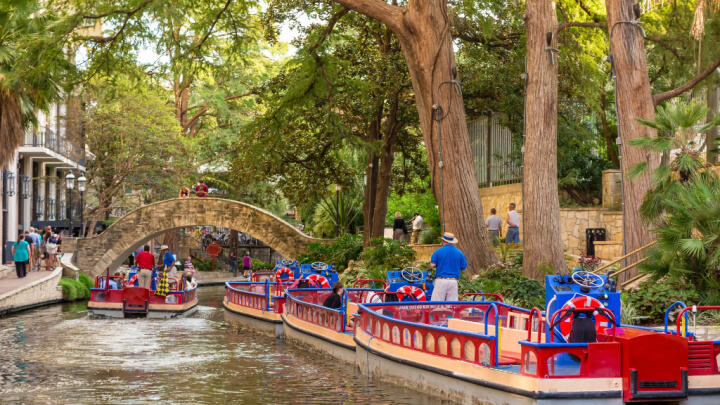 Go ham on a San Antonio River Cruise!
Let's kick things off with a smooth river cruise that'll let you see the city from a different perspective. With a narrator in tow, you'll glide down the San Antonio River, see the sights and sounds, and learn more about the city. 
Hop aboard this colorful electric boat at the San Antonio Visitor Centre and set sail down the waterways. You'll pass sites like where General Santa Anna placed his cannon line in the Battle of the Alamo, the old crossing where Teddy Roosevelt led his rough riders, the Briscoe Western Art Museum, and much more.
Then, when your thirty-minute odyssey is up, you'll hop out and get on with your day. Cheap and cheerful at under $15, or you could grab an Explorer Pass and see tons of San Antonio's best bits for one price!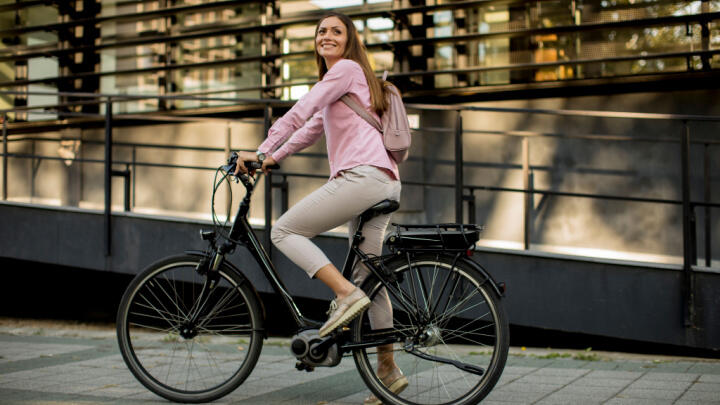 After days of gorging on San Antonio's Texan cuisine and washing it down with a few beers or whiskeys, your midriff might be slightly larger. And by slightly, we mean alarmingly so. If that's the case, why not hire a bike and get active? It'll let you explore the city at your own pace and get your heart pumping at the same time!
You'll find docking stations extending from Mission Reach through downtown and north along Museum Reach. And with pedal assist, you can take your foot off the gas, so to speak. 
If you've seen all the San Antonio's sights, give the Mission Reach Trail a go. It's a big one, coming in at sixteen miles for the roundtrip, but it passes through some of the best scenery in the city. At $15 a day, it's easily one of the best cheap things to do in San Antonio. It's also included in our Explorer Pass if you want to get more bang for your buck. 
Want to experience the best view of the city? Step right up, one and all, and journey to the top of the Tower of America. It's so good, they named the entire country after it. Or was it the other way around? Guess we'll never know. 
Head up to the 360-degree observation deck, and you'll see the city's top landmarks and sights, including the Alamo, the River Walk, and more. You'll also get free entry into the Skies Over Texas 4D Theater Ride, where you'll get a virtual helicopter tour of the city's highlights, zooming past live street performances, a high school football game, and more. 
Who knew a tower could pack so much into it? Well, we did, because - you guessed it - it's part of our Explorer Pass too. Is there anything we don't do for you? Maybe, maybe not.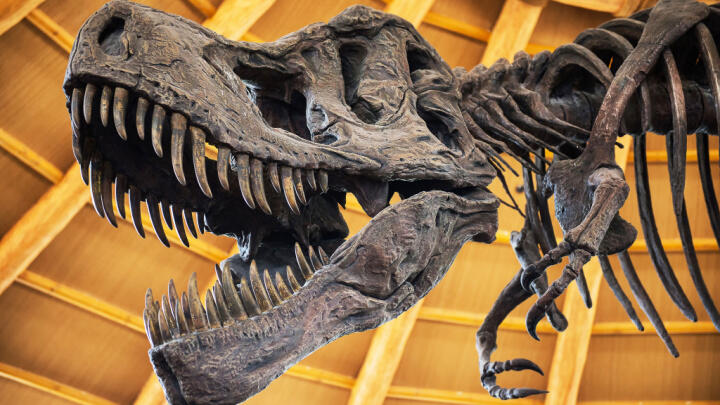 If you like your history prehistoric and your mind blown, then we've got two words for you. The Witte Museum. Wait, that's not two words. Disregard the above. But don't disregard The Witte Museum! It's the jewel in San Antonio's cultural crown, with over ten acres of eye-opening, mind-widening entertainment. 
From giant dinosaur skeletons to hands-on scientific exhibits, there's something for every curious mind behind the Witte's doors. Explore the Naylor Family Dinosaur Gallery, where you'll encounter skeletons, excavate dinosaur bones, and learn about giant dinosaur footprints. And at H-E-B Body Adventure, you'll explore the human body like never before. Over four floors, you'll learn about its limits and its goings-on from the inside out.
That's just a taste, mind. To get the full dish, you'll need to head there yourself. And with our Explorer Pass, you'll simply scan in and swan along. Nice.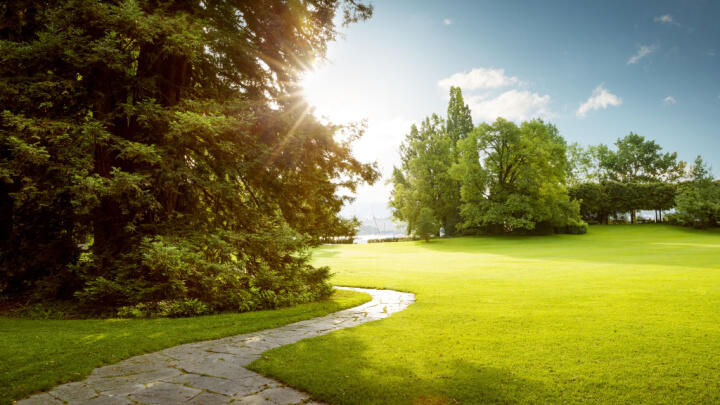 Go touch grass at one of San Antonio's many parks!
And finally, we'll end this jolly foray into the cheaper side of San Antonio with something that won't cost you a dime. Parks are their name, and having free, nature-filled fun is their game. 
There's Brackenridge Park, with its running waters, golfing opportunities, and plenty of places to pitch your tent. Fancy a hike? Give Friedrich Wilderness Park a pop. With its rocky climbs and enchanting scenery, there's no shortage of natural beauty. Plus, there's plenty of wildlife to spy for those with a keener eye. Or, try the aforementioned Missions Reach Trail, which takes you through the San Antonio Missions National Historic Park. SAMNHP to her friends (not really, a park doesn't really make friends) is a UNESCO World Heritage Site, and it's where you'll find the infamous Alamo. You can even take a tour if you like. Lovely. 
And those are our picks for the best cheap things to do in San Antonio. May your vacation be long and full of fun, and your wallet heavy with riches. For everything else San Antonio, check out Go City. With our Explorer Pass, you can see San Antonio's best bits, as well as some of the best museums in the city, at your own pace!