Planning a vacation takes time and effort; we all know that. When picking a vacation destination, many things swirl around the mind. What will you do when you're there? What's the weather like? How safe is the city? So let's talk about San Antonio. How safe is the city, what do you need to look out for, and where should you avoid? 
Including:
Is San Antonio a safe city to visit? 
Common threats to safety in San Antonio
Neighborhoods to avoid
Is it safe to walk in downtown San Antonio?
Is public transport safe in San Antonio?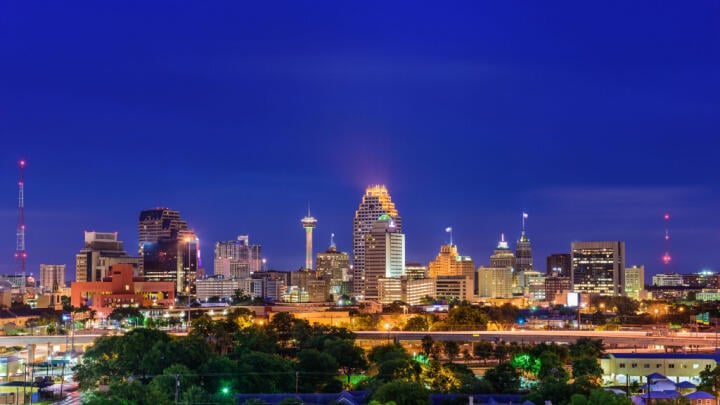 Is San Antonio a safe city to visit? 
San Antonio is the 7th biggest city in the United States. And with a population of over 1.5 million people, you might expect it to have its fair share of bad apples. However, the good news is that of the 32 biggest cities, San Antonio ranks 8th for safety. So is San Antonio safe? Yes! Relatively speaking, it's one of the safest large cities in America.  
But cities gonna city, so it's always worth being careful. Keep your belongings with you at all times, avoid carrying around valuables like expensive cameras, expensive jewelry, or watches, and try to keep your carry cash to a minimum. Rely on your common sense, and you'll be fine.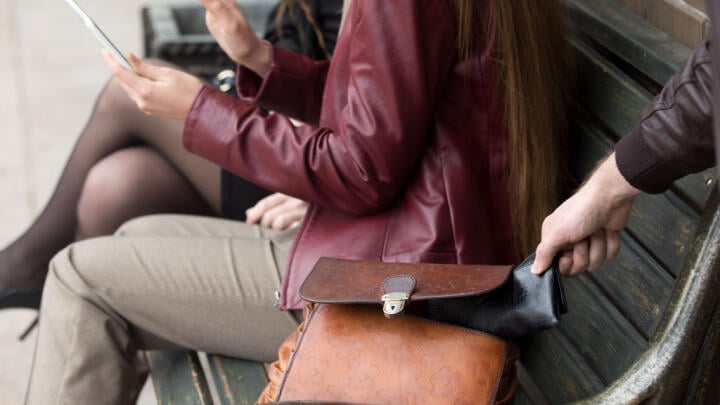 Common threats to safety in San Antonio
Theft is the biggest issue, especially in the parts of town where tourists flock. As mentioned above, common sense will win you the day here. Leave your more expensive belongings in your accommodation. If that's not an option, keep them with you at all times. Avoid getting up to pay a bill or buy a ticket and leaving your bags behind. 
Most of this activity is courtesy of pickpockets. Naturally attracted to touristy hotspots, these quick-fingered clowns will happily help you part with your cash or belongings. Sadly, it's the same in nearly every large city in the world. Going card-only and keeping them in a safe and secure place on your person is the way to go. Certainly, it's better than a wallet loaded with stacks in your back pocket or a purse over your shoulder. If taking them from you doesn't work, they can use distraction techniques and work in groups to lift your sweet, sweet gold. Always be aware, and leave anything you don't need at home or in your hotel. 
Another thing to bear in mind is muggings, though these tend to only happen at night in the 'wrong' neighborhoods. Speaking of...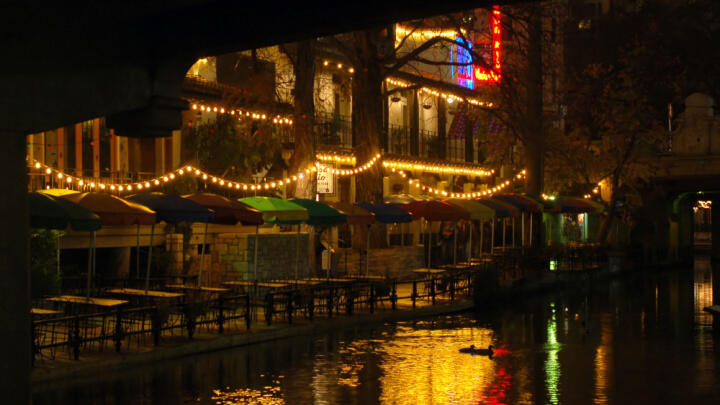 Neighborhoods to avoid
San Antonio has a number of neighborhoods you should avoid. Thankfully for most travelers, they're far out of the way of the touristy stuff. For better or worse, crime in these neighborhoods tends to be between residents. But that doesn't mean you need to go and check it out for yourself!
Pecan Valley
Found southeast of the city center, Pecan Valley is one of San Antonio's most dangerous neighborhoods. Violent crimes like shootings, gang violence, and drug trafficking are rampant here. In 2019, violent crimes there were 555% greater than the national average. So, do yourself a favor and stay away!
East Terrell Hills
With violent crimes here 671% greater than the national average, East Terrell Hills is another neighborhood to miss during your trip. These tend to be of the assault variety rather than the more final kind, but still. If you absolutely must go there, do so during the day. 
Arena District
Arena District is a relatively popular area of the city, with even some tourist trappings being there. This means that theft is the biggest threat to safety in the neighborhood. If you travel around there at night especially, there's a 1 in 10 chance you'll be the victim of a crime. That's more of a chance than we'd like to take. 
Villa De San Antonio
Though it is one of the least populated neighborhoods in San Antonio, Villa De San Antonio is one of the most dangerous. Violent crimes are a whopping 763% greater than the national average! One of the city's poorest areas, unfortunately, you'll be rubbing shoulders with pimps, addicts, and derelict buildings. Not exactly the vacation destination of your dreams, then.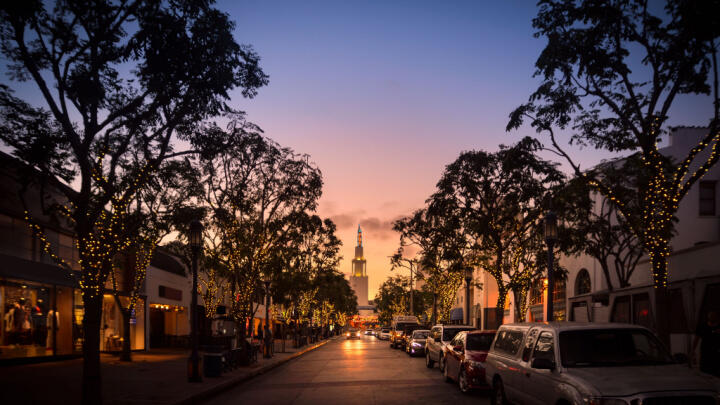 Westwood Village
Arguably one of the safer neighborhoods on this list, Westwood Village still has a relatively high crime rate. 70% is from theft and muggings, so it's still not an ideal place to take a stroll. Traveling through during the day is a lot safer than when the sun goes down, but there's also just not a lot going on here. 
Is it safe to walk in downtown San Antonio?
Yes, it is safe to walk around San Antonio's Downtown. You'll find plenty of people joining you on your two-footed adventure too, as it's one of the most popular ways to get around the more condensed parts of the city. 
Regardless, it's always worth being aware of your surroundings. Keep your belongings on you at all times, store anything you don't absolutely need in your hotel or Airbnb (ideally in a safe), and be cautious when approached by strangers of a shifty nature.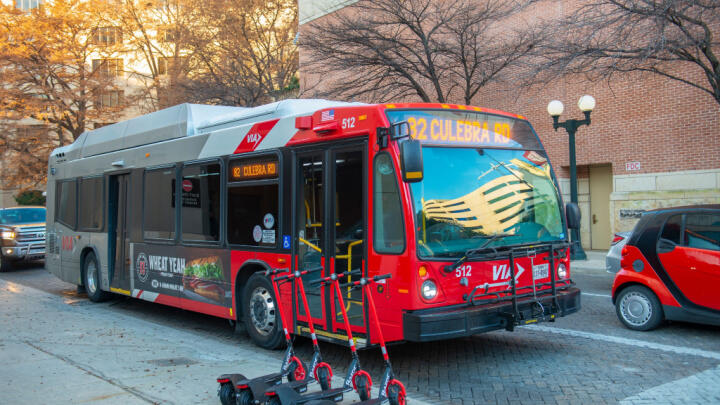 Image courtesy of Wangkun Jia/Shutterstock
Is public transport safe in San Antonio? 
Relatively speaking, public transport and taxis are safe in San Antonio. Like any city, traveling at night on trains or buses does pose risks, but you're more likely to find petty thieves looking to lift your belongings rather than any threat to your life. 
The problem, however, is that San Antonio, on the whole, doesn't have a great public transport system to begin with. Even compared to other cities in Texas, it has pretty poor options if you're looking to get about the city quickly. Cars are the most reliable form of transport, so taxis may be the way to go if you're traveling from neighborhood to neighborhood. 
Alternatively, if you're sticking around the downtown area, where many of San Antonio's best bits are, you could hire a bike as it's very bike friendly. Another option is to simply walk, though that may take longer!
And that's our guide to San Antonio. Is it safe? It sure is! Wondering what mischief you can get up to on your vacation? Try Go City. Our Explorer Pass lets you see the city at your own pace, so go check it out!