San Antonio may seem intimidating to first time visitors, but it's definitely much more approachable when you think of it in terms of the many diverse neighborhoods that comprise the city as a whole. To help out travelers to San Antonio, we've put together a quick guide to major neighborhoods in San Antonio and areas of interest for visitors. Our experts have highlighted the top attractions in each neighborhood, too, to help you plan that perfect vacation itinerary.
Alamo Heights
Although it's one of the older parts of San Antonio, this upscale neighborhood features tasty restaurants, trendy boutiques, and even a few museums.
Things to Do in Alamo Heights
Explore the McNay's absolutely amazing collections of art from around the globe.
Pop over into Central Market for a foodie haven.
Find your next favorite outfit at one of the many boutique stores in the area.
River Walk/Downtown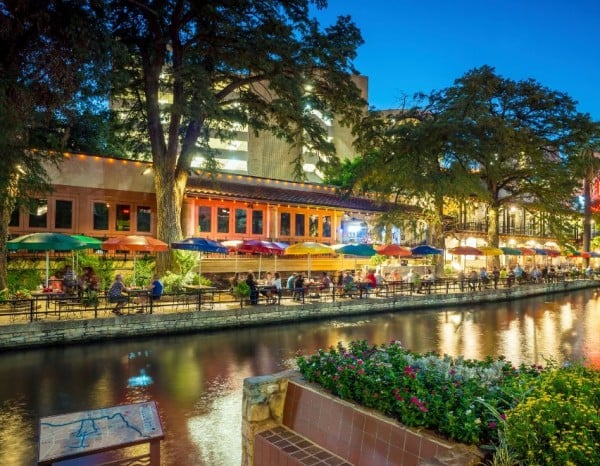 This architecturally diverse neighborhood is your first must-visit as a tourist in San Antonio. You'll find top attractions, great hotels, fun bars, delicious restaurants, and much more. Below are a few ideas. For more, check out our post on other popular San Antonio River Walk attractions.
Things to Do in River Walk / Downtown
Spend some time with the Alamo, one of the region's most significant historical monuments.
Snap photos of the stunning Tower of the Americas and stick around for one for their many special seasonal events.
Hop aboard a river cruise for a great sightseeing opportunity.
For the artsy folks, the San Antonio Museum of Art is another great option.
Explore any of the great attractions at Alamo Plaza, from Ripley's Believe it or Not! to Battle for Texas: the Experience.
Brackenridge Park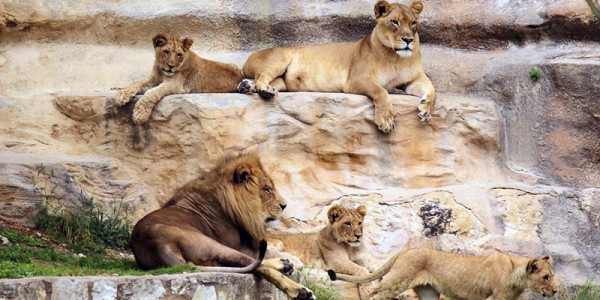 Spanning well over 300 verdant acres and encompassing plenty of top attractions and activities to choose from, families and couples can spend entire days in the charming Brackenridge Park.
Things to Do in Brackenridge Park
Catch up with your favorite critters at the San Antonio Zoo.
Find your inner serenity at the Japanese Tea Garden.
Make sure your phone is charged when you visit the lush San Antonio Botanical Gardens for all those gorgeous flower pics.
Visit the Witte Museum for a fun family afternoon.
Take the kids to the DoSeum, a one-of-a-kind interactive museum that's designed especially to help children learn through play.
Play a round of golf or two.
Southtown
Southtown is San Antonio's arts district. Filled with art galleries and unique shops plus tons of great local arts events, this tiny neighborhood is popular among locals as well as visitors.
Things to Do in Southtown
Take a walking tour of the King William Historic District to see some gorgeous old homes and buildings.
Visit the Blue Star Contemporary for some of the most compelling and edgy contemporary artwork that you'll find just about anywhere -- including NYC!
Explore local galleries and street art installations for some inspiration.
Consider staying at the historic King William Manor for a unique travel experience.
Rent a bike and pedal around the area for a leisurely self-guided tour
Devote an hour to the Southtown Farmers and Ranchers Market for everything from hand-made soap to fresh bread and cheese.
Monte Vista/Olmos Park
This well-to-do historic district is primarily residential, but there are also plenty of shops, bars, and restaurants to choose from. It's also quite near a number of other neighborhoods, so a quick drive through here is a nice complement to a larger itinerary.
Things to Do in Monte Vista / Olmos Park
Visit the iconic Landa Library, part of the San Antonio Public Library system.
Check out any of the delightful dining options that are scattered throughout the area.
Take the kids to San Pedro Springs Park, which is actually one of the oldest public parks in the entire country.
Stop by Hogwild Records for your next musical find.
North West Side & Far West Side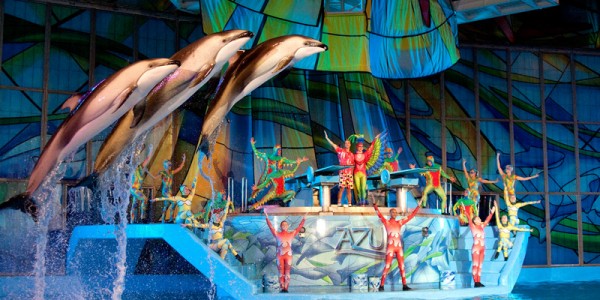 Although they're a bit of a trek from the downtown center, these regions offer some great attractions that make it worth your time.
Things to Do in the North West Side & Far West Side
Enjoy the marvels of the ocean at SeaWorld San Antonio. Hop on exhilarating rides, observe fascinating animal exhibits, and partake in seasonal special events.
Six Flags Fiesta Texas offers the ultimate in amusement park fun. With new rides almost every year and plenty of classic favorites, there's something for everyone to love at this place.
Exercise your competitive side at K-1 Indoor Speed Karting.
Get your adrenaline pumping at the Extreme Escape Live Action Games -- not for the faint of heart!
Save on Attraction Admission in San Antonio Neighborhoods
Whichever areas of San Antonio strike your fancy, we're sure you'll find plenty of exciting attractions to fill up an itinerary of any length in this amazing city. Remember to save on attraction admission with a San Antonio attractions pass, which can help you save up to 45% on combined admission versus paying at the gate. Many of the attractions and fun things to do mentioned in this post are included options with the San Antonio Explorer Pass, so be sure to check it out!