Visiting sunny San Antonio this summer and looking for some activities and places to visit? There is lots going on in San Antonio during the summer months. From river cruises and museum exhibits to theme parks and beyond, we are sure you will have fun during your trip. If you're planning a visit and looking for things to do in San Antonio in the summer, check out our list of the top attractions, festivals and activities going on this year, including...
SeaWorld San Antonio
Six Flags Fiesta Texas
San Antonio Zoo
Go Rio River Cruise
Alamo Plaza
Heading to the area to celebrate Independence Day? Then check out our post on things to do in San Antonio 4th of July Weekend. In the area towards the end of summer? Here are a few fun things to do in San Antonio Labor Day Weekend.
SeaWorld San Antonio
Part aquarium, part amusement park — what better way to spend a summers day than at SeaWorld San Antonio?
This attraction has something for everyone. With a whole range of rides and rollercoasters, thrill seekers are sure to get their fix at this attraction. Be sure to have a ride on the world's tallest and fastest screaming swing - which takes you soaring across the park's waterski lake, reaching a staggering height of 135 feet at its peak!
For the not so daring amongst us, there's the opportunity to sit back, relax and enjoy live music and animal encounters. And for the little ones, the opportunity to meet their favourite Sesame Streeet characters cannot be missed. 
If you just want to spend some time getting to know SeaWorld's population of dolphins, whales, and other marine inspiring and curious life, there's plenty of time to stroll around and see those things, too!
Six Flags Fiesta Texas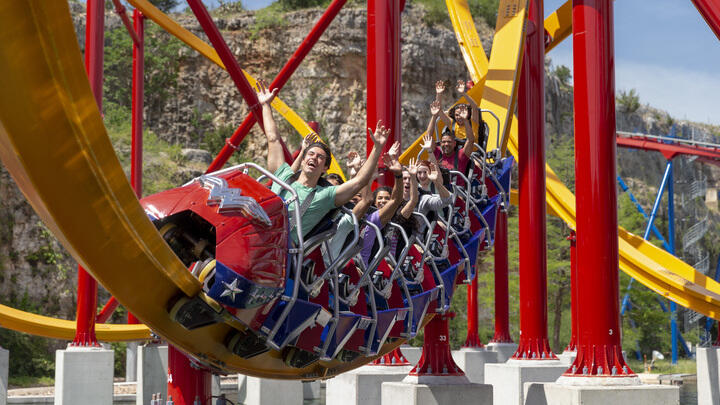 If you're itching for some amusement park excitement with a little something extra, head to Six Flags Fiesta Texas for a theme park, done Texas-style. This is one of San Antoni's most popular tourist attractions so it's not to be missed! 
In addition to all of the regular rides, slides, and other attractions, you'll also get to take advantage of a number of special events that run during the summer. With a whole host of events planned, including international holiday festivals, educational events and live performances, the summer calendar is sure to fill up quickly at Six Flags Fiesta. Check out their schedule to see what's coming up next! 
San Antonio Zoo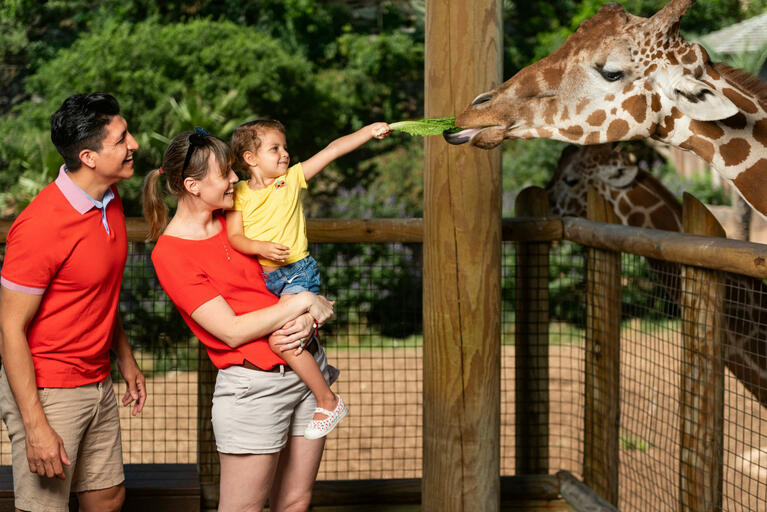 Here's another one for the animals lovers.
San Antonio Zoo is the perfect summer activity. Get up close to all the incredible wildlife at each exhibit whilst soaking up the sunshine. Be sure to check out Big Cat Valley, a highlight of the zoo, where you can see the big cats in all their glory. 
The zoo also offers a number of events during summer. The wild gets even wilder at Jungle Boogie Nights. Annually, throughout June and August, the zoo comes alive in the evenings to make the most of the summer heat. There are a variety of activities, themed events and parties where you can enjoy live music from DJs, dance the night away, and enjoy food and drinks.
San Antonio River Cruise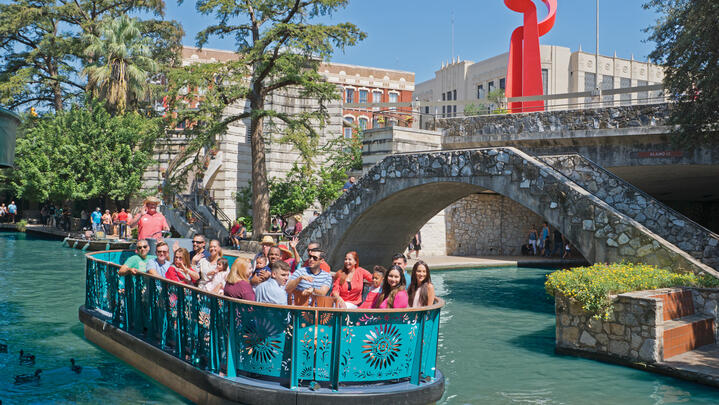 If you're looking to cool down – and you probably will be – then a Go Rio San Antonio River Cruise is a smart choice.
An engaging 30-minute cruise along San Antonio's fascinating waterfront is just the thing you need to relax AND get a unique view of some of the city's best sights. It's an especially smart choice for first-time visitors, as it will serve as a great introduction to the city.
A knowledgable guide will be on board to give you an insight into the history of San Antonio and will point out all the places of interest you should consider visiting on your summer vacation. 
Explore Alamo Plaza
If there's one area of the city that's a must-explore, then it's Alamo Plaza.
It's a beautiful little urban center clustered around that most famous of Texas landmarks – the Alamo itself. In addition to being able to visit the historic Alamo, you can also explore nearby attractions like Ripley's Believe it or Not!, the Guinness World Records Museum, and Battle for Texas: The Experience. Or, you can just make Alamo Plaza your starting point and jump aboard a hop-on hop-off San Antonio bus tour! 
Summer Artisan River Walk Show
Explore more of San Antonio's artsy side with some time spend roaming the Summer Artisan River Walk Show. With a wide variety of local vendors offering their creative productions like pottery, jewelry, knitted goods, painting, and more, you're sure to find something to inspire or charm you at this show. It's also a good opportunity to enjoy the River Walk neighborhood! 
Fiesta Noche Del Rio
See San Antonio's annual iconic cultural performance. Fiesta Noche Del Rio really tells a story about San Antonio, with a lovely medley of past & present along with music & dance. The performances are located at the historic Arneson River Theatre. 
Save on Summertime Activities
So there you have it. Our picks for some of the top things to do in San Antonio in the summer. There is so much to do, the hardest part will be deciding where to go first!
So get ahead and plan your itinerary using our top choices. Please note, the summer events taking place at some of these attractions may be separately ticketed and not included with the Go San Antonio pass.
Plan to visit some of these top attractions during your trip. Whether you are traveling with your family or a couple of friends, we're sure you will have a great time.
Regular admission to a number of these attractions are available on the San Antonio Explorer Pass. Choose as you go from popular attractions and save on combined admission vs paying at the gate. Check out all San Antonio tourist passes, attractions and prices.