While some can't wait to embark on a vacation by themselves, others worry about the proposition of flying solo. Maybe you always travel with your significant other or take all your weekend trips with the girls. Either way, it can be intimidating to contemplate traveling by yourself. San Antonio, however, is an ideal city for solo travel. It's filled with great attractions to enjoy by yourself. Plus there are plenty of trendy restaurants, indie shops, and quirky local neighborhoods to explore. There are also many safe and convenient lodging options for solo travelers, making it an ideal city for that elusive "me time." Check out our handy guide for those looking to travel solo in San Antonio.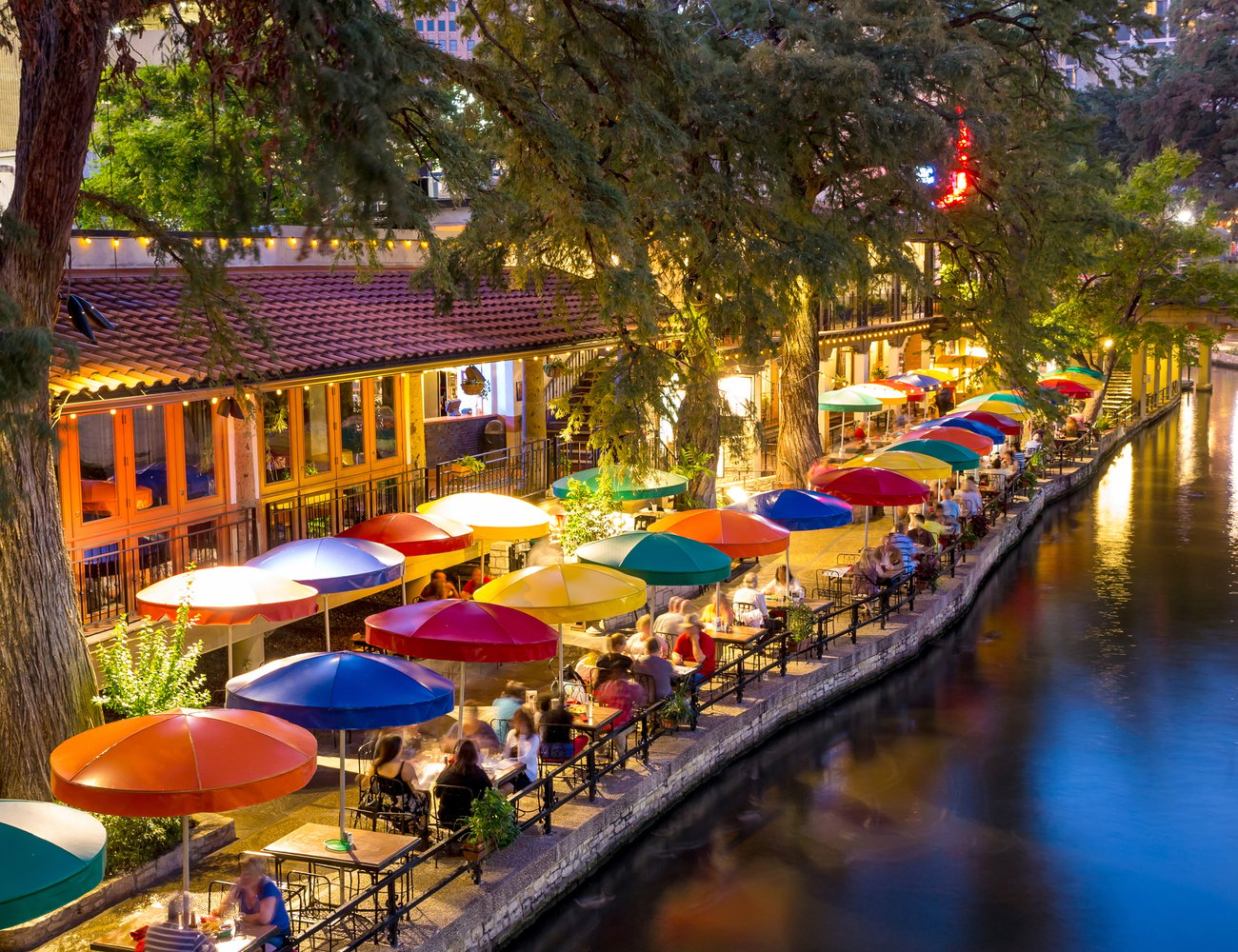 Drive Carefully & Use GPS
San Antonio doesn't have much in the way of public transit, so you're relying upon your car to get you everywhere you want to go. To avoid traffic jams and/or getting completely lost, be sure to take advantage of your Garmin or another GPS device. If you don't have a dedicated GPS, use your smartphone instead. There's plentiful parking in downtown San Antonio, too—if you're looking for specific lots, consider checking out the city parking map.
Take a Bus Tour of the City
Because there are so many diverse neighborhoods to explore in San Antonio and you're likely to run out of time to thoroughly explore them all, a comprehensive bus tour is a good way to get acclimated. A hop-on hop-off bus tour is an especially convenient way to see the major sites while retaining the flexibility to explore your interests. Top neighborhoods and hot spots included on our favorite tour include the Alamo, Market Square, King William Historic District, Southtown, and many more.
Explore Museums
Museums are ideal attractions for those traveling alone. You can stroll through exhibits and no one will bother you for your opinion or with questions about lunch plans. Plus, you can cater entirely to your interests. See the dinosaur fossils at the Witte Museum, or the Egyptian antiquities at the San Antonio Museum of Art. The Briscoe Western Art Museum is another great option for those looking to explore the history and heritage of the American West. Whatever you're interested in, you'll probably find a museum on the topic in San Antonio. Check out our guide to San Antonio museums for more inspiration.
Try Local Restaurants
San Antonio is emerging as a big player on the culinary scene in the last several years, with delectable dishes on offer at a variety of different restaurants. And don't think it's all Mexican or Text Mex, either—you'll find everything from Haute French cuisine to casual but innovative modern American. Check out our food guide to San Antonio [insert post here] for some specifics, but we can recommend Southtown or The Pearl / Tobin Hill as places to start looking for restaurants. Dine at the bar if you don't want to sit alone at a table—nearly all restaurants will offer their full menu there.
Allow for a Little Spontaneity
So you've got your itinerary for San Antonio, which might be so detailed as to include meals or as suggestive as "check out the Tower of the Americas." But don't over plan your solo vacation; leave room for a little bit of impulse. Give yourself the flexibility to spend hours exploring the historic Pearl Brewery and its surrounding environs, filled with food, drink, and more. Hop aboard a cruise along the San Antonio River to scope out the Riverwalk neighborhood from the perfect vantage point. Or pop into the King William Historic District to check out the gorgeous Villa Finale Museum and Gardens. Just leave a little wiggle room—you'll thank yourself later!
Stay in a Central Neighborhood
You may be tempted to save money by staying far from the city center. But it's smart to think carefully about your lodging options when traveling alone. Although you'll likely be driving to get around in San Antonio, you still want to stay in a central location. It will make your dining and exploring more convenient. We recommend staying in downtown if your budget allows. There are dozens of hotel options at a variety of price points, including many near the scenic Riverwalk. You'll find this neighborhood to be safe and welcoming to travelers, too.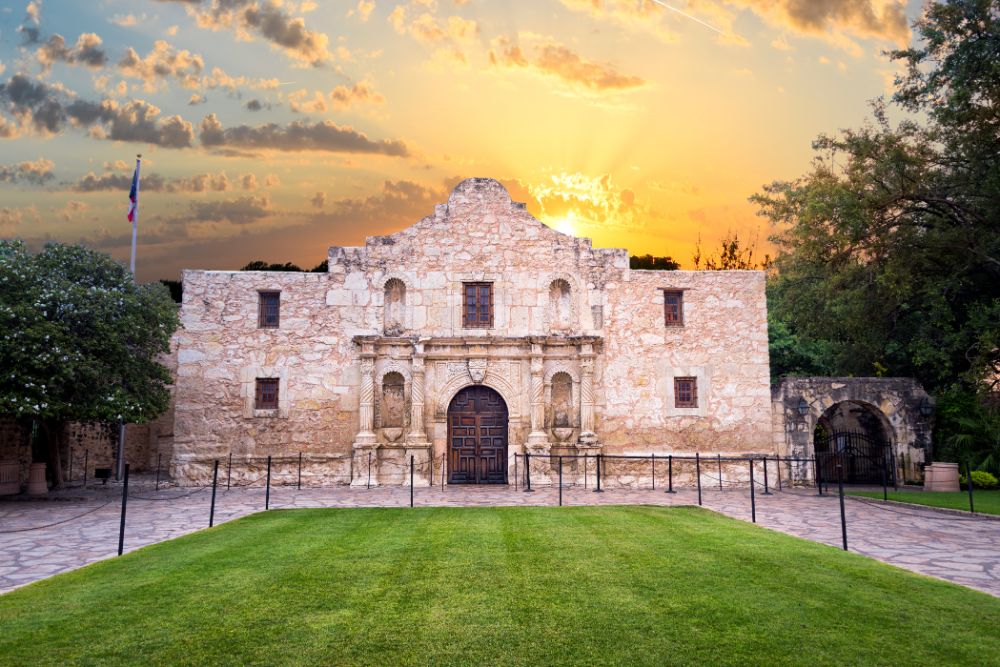 Don't Forget About Historical Sites
One of the biggest appeals of San Antonio for many is its deep historical roots. Additionally, you'll also find significant historical sites. See the Steves Homestead Museum (nineteenth-century home of a lumber baron), the Renaissance-style Polk Mansion, and the Victorian-style Groos House. The Alamo is, of course, one of the more prominent historical attractions in San Antonio. If you're willing to get a little out of the city, a tour of the LBJ Ranch and Texas Hill Country is another immensely popular option.
Take Lots of Pictures
Without your friends or significant other to remind you to take pictures of the charming little market stalls on the Riverwalk or your utterly Instagram-able meal from the Southerleigh Fine Food & Brewery, you're in danger of poorly documenting your solo vacation. With digital technology these days, you rarely need to worry about running out of space, so snap away! That sunset shot of the city from atop the Tower of the Americas will be a keeper for sure.
Save on Solo Things to do in San Antonio
For those traveling alone in San Antonio and looking to save money, grab a Go San Antonio pass. They're convenient digital passes that save you up to 45% versus buying individual tickets. Plus, the included profile of attractions is a helpful way to trip plan! 
Share Your Adventure with Us
Tag @GoCity in your vacation photos and we'll feature you on our page. Follow the Go City Instagram and Facebook pages for competitions, special offers, events and inspiration for your chosen destination, too!