San Antonio has lots of family-friendly attractions and things to do that are perfect for keeping the kids entertained. From world-class museums to action-packed theme parks, if you're looking for things to do in San Antonio with kids, you won't be short of things to do. There are plenty of activities and attractions for younger and older kids alike, so the whole family is sure to be entertained on your vacation in San Antonio. Check out this list of our favorite kid-friendly activities, including…
SeaWorld® San Antonio
Six Flags Fiesta Texas
Splashtown San Antonio
The Amazing Mirror Maze
Tower of the Americas
San Antonio Zoo
Natural Bridge Caverns Discovery Tour
and more...
SeaWorld® San Antonio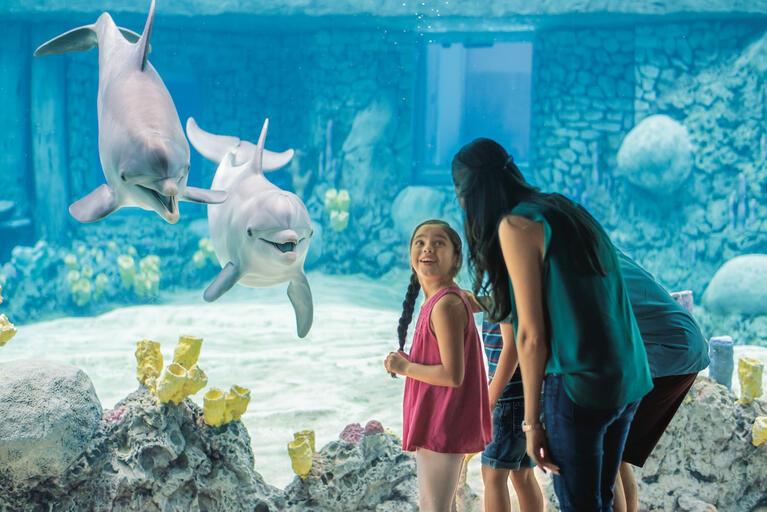 Immerse yourself in the wonders of the sea at SeaWorld San Antonio. Kids can get up close to lots of diverse marine life, including dolphins, penguins, and polar bears. They can also reach speeds of up to 50 miles per hour on a roller coaster, see orcas up close, and meet the cast of Sesame Street® at SeaWorld® San Antonio.

Plan your day around the shows you want to watch. In between shows, you can visit a variety of sea animals in their different habitats at the park's exhibits. Adrenaline-seekers can take their turn on one of SeaWorld's thrill rides like the classic splash-drop coaster ride Journey to Atlantis®. Or, jump on the fast-moving The Great White® ride featuring 360-degree flips and corkscrews, or The Steel Eel with its 15-story vertical drop and series of camelbacks that will make you feel weightless.
Then, get grounded and cool off on the Rio Loco®--just be prepared to get soaked! Kids will love the Shamu Express® mini roller coaster. And be sure to check out the Sesame Street® Bay of Play®, where they can meet and greet their favorite characters from Sesame Street. Take a spin on some kid-sized rides, or sit back and watch a show.
Six Flags Fiesta Texas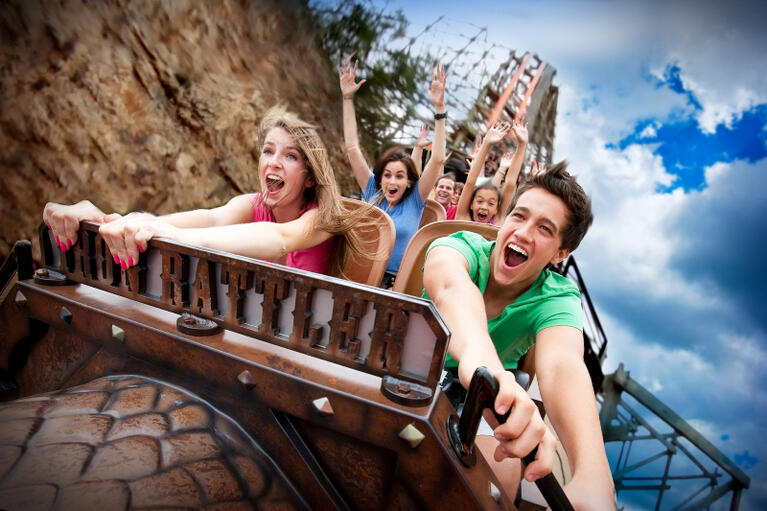 From roller coasters to bumper cars, Six Flags Fiesta Texas boasts all the classic theme park fun kids love. With six distinctly themed areas within the park, there's something for the whole family to enjoy. They have everything from water rides to bumper cars to roller coasters. So whatever type of theme park entertainment you prefer, you'll find it at Six Flags Fiesta Texas.
Their most popular attractions are BATMAN: The Ride (pictured above), the unique and exciting Bahama Blaster, and the amazing Boomerang. In addition to lots of rides, there are tons of shows and other popular entertainment options including several dining and shopping spots. Enough for a full day of fun!
Splashtown San Antonio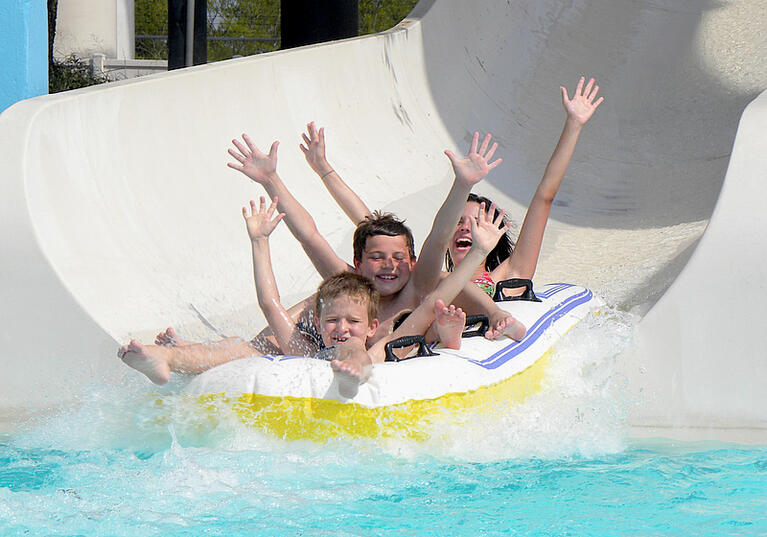 Visit an amazing water park just three minutes north of downtown San Antonio. With 20 acres of rides, slides, and water-based fun, Splashtown San Antonio is sure to delight your entire family. While there are lots for adults to enjoy, Kid's Kove is specially designed for the little ones. Filled with lily pads, splash features, and games, this area is perfect for your little ones' level of activity.
You won't be short of things to do for older kids either. Splashtown San Antonio is home to a massive wave pool, 40 slides of varying thrill levels, and fun beach games like volleyball if you fancy a break from the water. Visitors to Texas know that it gets hot, so head to the waterpark to cool off for an afternoon and take a break from the heat. It's a win for everyone!
The Amazing Mirror Maze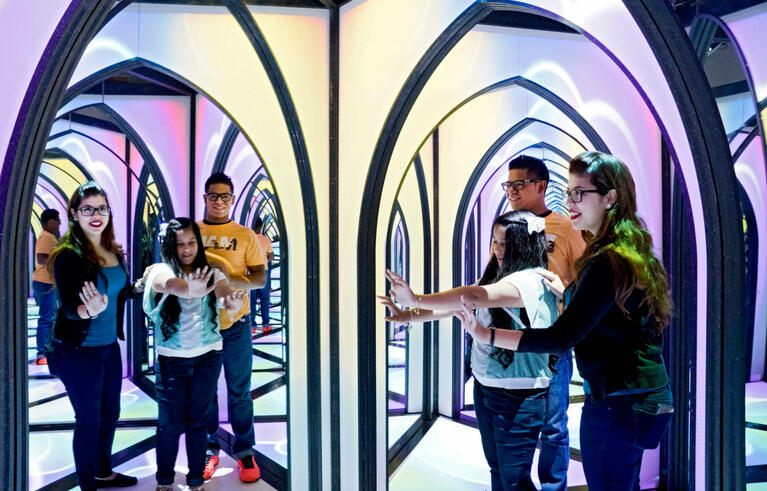 Kids who love puzzles and curiosities in all forms will love a visit to the Amazing Mirror Maze. They can go through the maze as many times as they want, twisting and turning and competing with their friends and siblings. 3D glasses are provided to make the experience even more challenging and immersive.
Once everyone's had their fill of the maze, there's plenty more to see and do. You can head to the 'Funny Mirrors' section which distorts everyone's features in unique and silly ways and try out the Vault Laser Challenge if your little ones are up for the task. Presented with an obstacle course of lasers, kids will be challenged to cross the room without accidentally intersecting with any of the beams, practicing their acrobatic skills and putting their flexibility to the test. 
Tower of the Americas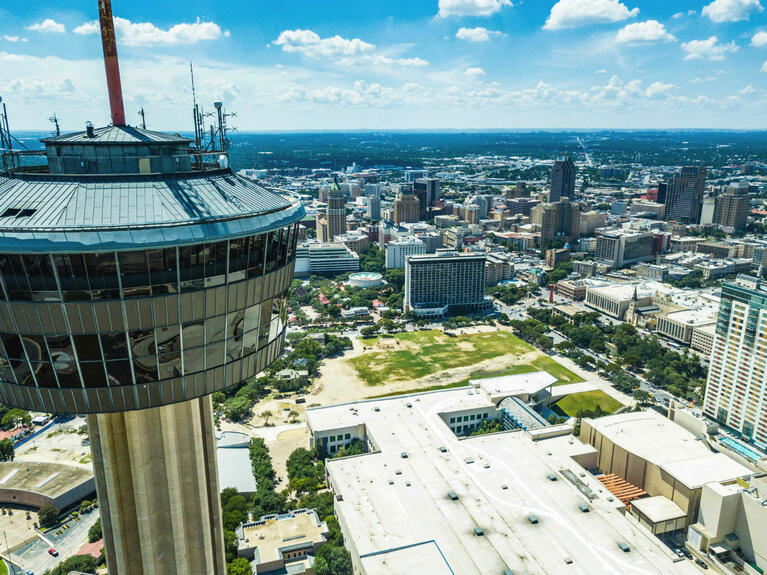 Tower of the Americas is San Antonio's very own Seattle Space Needle equivalent. The iconic tower that stands out on San Antonio's skyline provides some of the best views of the city. Head up to the Flags Over Texas: Observation Deck and you'll get 360-degree views that stretch out for miles and learn about all the landmarks you see from the top. Identify the important sights and find out all about their history and significance.
For a slightly more thrilling experience, take a turn on the Skies Over Texas: 4D Theater Ride and feel like you're flying right over Texas. This thrill ride takes visitors to exciting scenes throughout Texas, including a Friday night football game and a space shuttle NASA. A unique and educational experience that kids will love!
San Antonio Zoo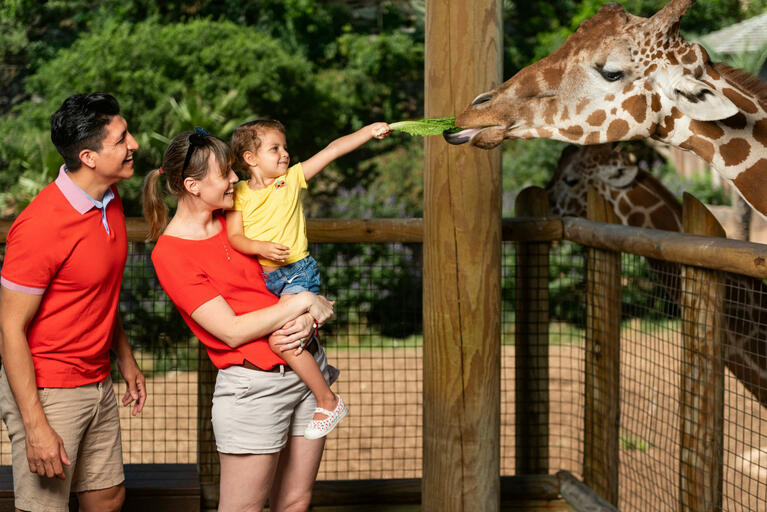 From alligators to zebras, the San Antonio Zoo is home to 750 different species of animals from around the globe. This is truly one of our favorite things to do in San Antonio with kids. Featured areas include "Africa Live!," "Amazonia," "Big Cat Valley," and several more.
Kids will also enjoy The Tiny Tot Nature Spot, which features daily activities for your little one. They can try crawling, climbing, playing dress-up, and more. Dedicated to inspiring curiosity and educating the public, the San Antonio Zoo is a great resource for educational entertainment that the kids will love.
Insider tip: Download the San Antonio Zoo app and let the kids explore points of interest and learn about the animals they can expect to see to get them excited for their visit.
Natural Bridge Caverns Discovery Tour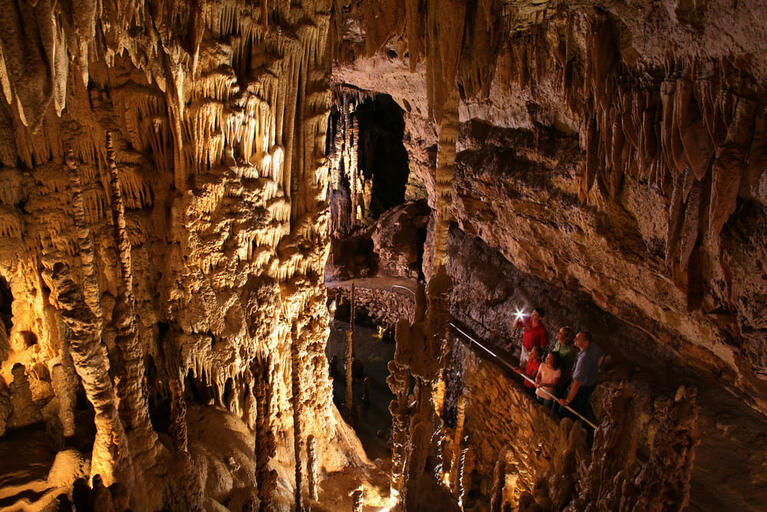 Go on a guided adventure at 180-feet below ground at the Natural Bridge Caverns and travel through a half-mile of the largest, most extensive cavern in the San Antonio area. This is perfect for the adventurous kids, the ones you can't get to come back inside after a long day of play. You'll learn about history and science, dating all the way back to the Cretaceous period. You'll learn all about these unique, natural formations that you'll see from your entertaining and knowledgeable guides.
Insider tip: Be sure to wear comfortable shoes, you'll need traction on the steep, wet surfaces--and don't forget a camera!
Witte Museum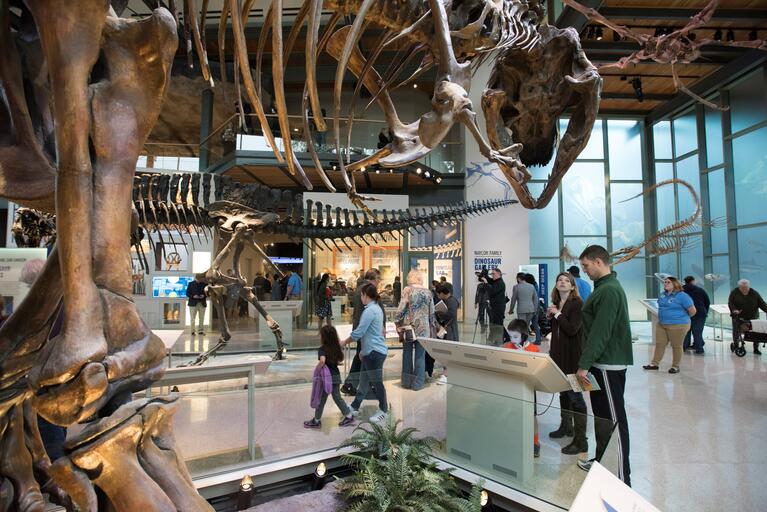 From Texas-specific art and history to studies of ancient civilization, the Witte Museum explores a variety of topics that will appeal to kids and adults alike. Kids will love exploring the H-E-B Body Adventure exhibit designed to educate kids in a unique, interactive way about healthy living.
They'll be able to test their energy score, check their stride and height measurements, and receive a personalized take-home POWERprofile. They also have a number of immensely popular rotating exhibitions, so be sure to check their schedule before your visit to see what's on.
San Antonio Museum of Art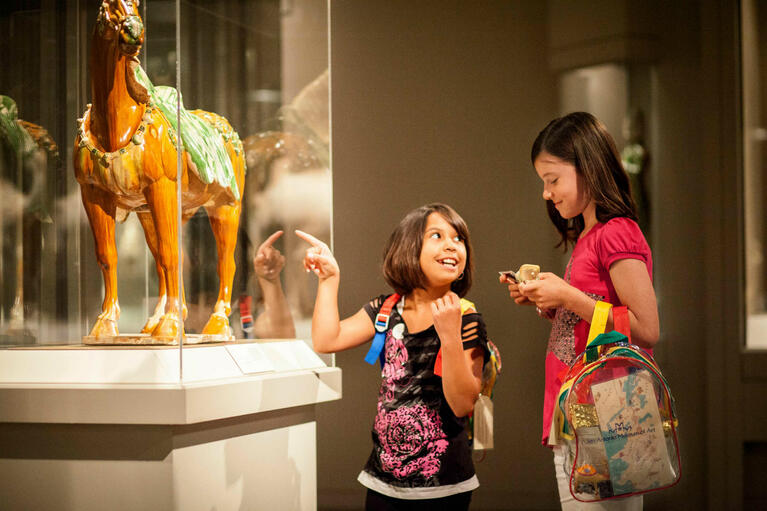 Get the kids excited about art in this former 19th-century brewery-turned-museum. The San Antonio Museum of Art is home to an extensive collection of art from around the globe boasting more than 30,000 artifacts spanning over 5,000 years of history.
You can explore a wide variety of art. The museum features Egyptian, Greek, and Roman antiquities, Latin American artwork, contemporary art, and Asian art.
There is even an entire gallery dedicated exclusively to Texas art. Check their site before you go to see if there are any family-centric events or activities coming up during your visit. They offer frequent museum-hosted events like family storytelling, themed playdates, and even exercise classes.
Texas Hill County & LBJ Ranch Tour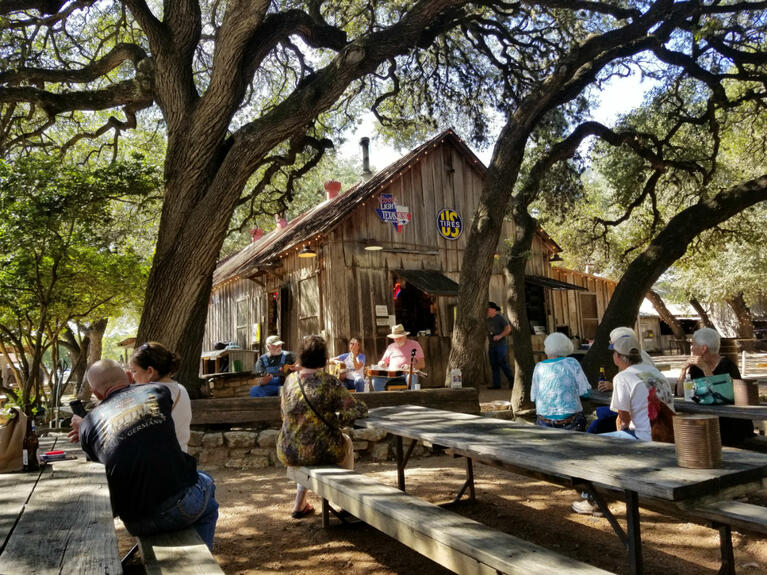 Get the kids excited about American History and get the full Texas Hill Country experience on a fully guided, one-day excursion from San Antonio. You'll tour Lyndon B. Johnson's boyhood home and the LBJ Ranch before breaking for lunch and free time in the picturesque and historic Luckenbach, a classic German town.
Then, learn all about the wine industry in Texas first hand (for adults 21+, of course) at an award-winning winery.
CitySightseeing San Antonio Hop-on Hop-off Tour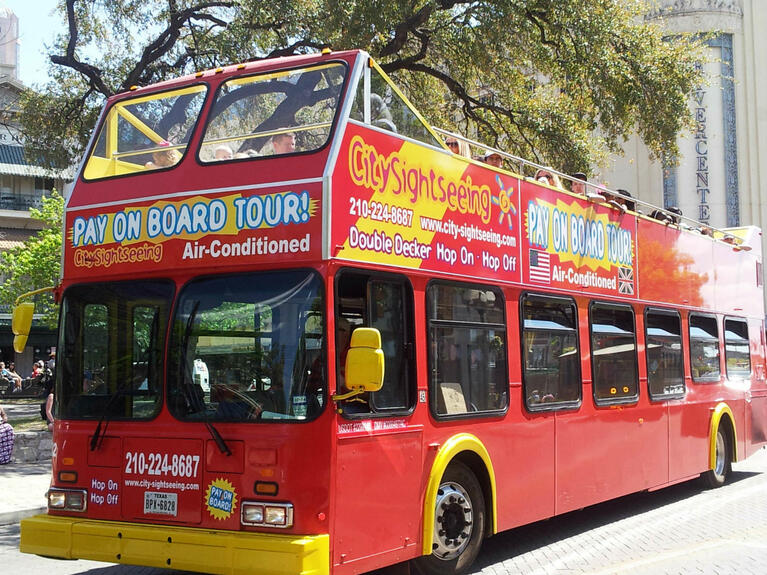 One of the best ways to get acquainted with San Antonio is via the CitySightseeing Hop-on Hop-off Tour. You'll get to see all the best of San Antonio, from the Riverwalk to Southtown. Along the way you'll get informative and entertaining narration by professional guides who know all about the city's most significant landmarks, neighborhoods, and hot spots.
Enjoy the freedom to hop-on and off at any of the stops to explore some of the popular attractions along the way. It's an ideal bus tour for families with small children. When the kids get bored, simply hop off to find something that will hold their attention!
Ripley's Believe It or Not! San Antonio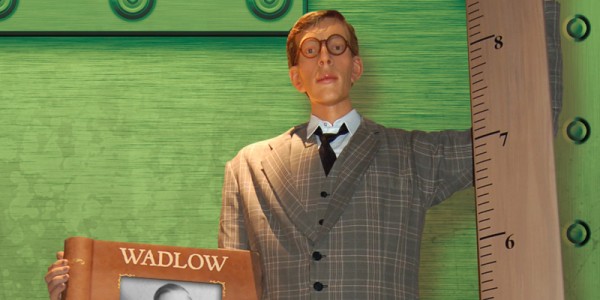 See how you stack up next to the world's tallest man, Robert Wadlow, at Ripley's Believe It or Not! San Antonio[/caption] Kids and adults alike will get a kick out of all the strange and unbelievable things at Ripley's Believe It or Not!, the strangest place in San Antonio.
Visitors can browse through 18 themed galleries with over 500 exhibits in this "Odditorium" dedicated to examining the bizarre and unusual phenomenon. Plus, you'll get to learn about the fascinating life of Mr. Ripley himself. From semi-pro baseball player and cartoonist to collector and curator of his famous discoveries that captivate audiences from around the world.
The Alamo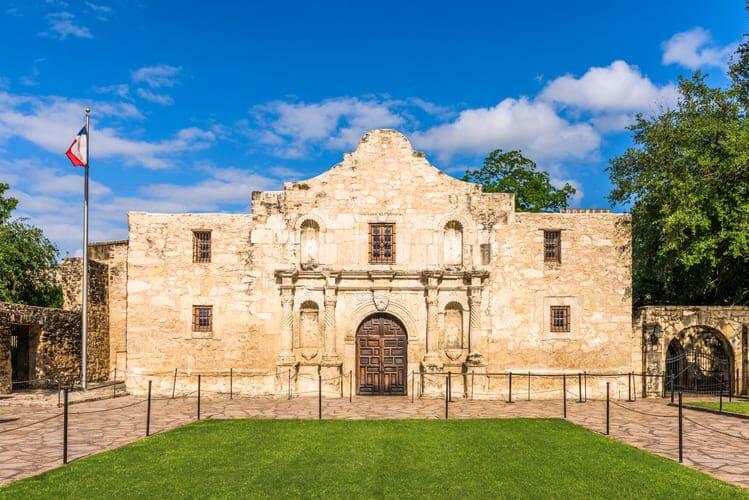 If you're visiting San Antonio, you have to take the kids to the most visited historic landmark in all of Texas. The Alamo is located in the heart of San Antonio and the former Spanish church turned fortress serves as testament to those who sacrificed their life in the famous battle in 1836. Walk around and tour the very spot where Texan troops defeated the larger Mexican force and achieved independence to the shouts of "Remember the Alamo!" after months of fighting.
DoSeum
Inspire your kids' imagination at this interactive, cutting-edge children's museum in San Antonio that explores how imagination and creativity, when put into action, can advance the fields of science and technology in very tangible ways. This indoor/outdoor museum features 39,000 square feet of exhibits, featuring Sensations Studio, Explore, Little Town, Innovation Station, Spy Academy, and Imagine it!. Kids are challenged both physically and mentally to learn about scientific concepts in a way that feels strictly like play--where it's all about doing.
Explore The Pearl
Located a few miles up the river from downtown San Antonio, is this vibrant, up-and-coming neighborhood in San Antonio. The Pearl is bustling with local flavor, home to some of the trendiest restaurants and shops in the city, and has a unique culture of its own that celebrates art, individuality, and originality. Head here with the family for a really good meal, poke around the shops, and get a feel for the local culture of San Antonio.
Insider tip: Check the Farmer's Market schedule and plan a visit during one for some authentic local eats!
HemisFair Park
Site of the 1968 World's Fair, today HemisFair Park is a public space that has played a pivotal role in unifying its surrounding areas in the urban revitalization of San Antonio. Young kids will love the Pre-K Play area, various play structures, games plaza with ping pong tables, foosball, bocce ball and more, the large San Play area, and Splash Pad while adults will enjoy just relaxing in one of the HemisFair's many green spaces.
Kiddie Park
Head to America's oldest children's amusement park for a nostalgic day filled with good old-fashioned fun geared towards kids ages 1-12. Kids will love riding the carousel, Ferris wheel, roller coaster, and lots of other original park rides. They're sure to get a kick out of a live pony ride (available most weekend days). Featuring classic theme park attractions, you can expect lots of thrilling rides, arcade games, carnival games, face painting stations, and more.
San Antonio Aquarium
If your little ones love aquatic critters and a visit to SeaWorld only sparked their passion and curiosity, then a trip to the beloved San Antonio Aquarium is a great idea. Your kids will get the opportunity to interact with marine life of all types in a variety of informative ways, such as feedings, keeper talks, and dynamic exhibits. It's the perfect opportunity to teach them about conservation, too!
 
Save on admission to kid-friendly attractions
There you have it. Our list of some of the top things to do in San Antonio with kids during your vacation. There are lots of ideas that are sure to entertain the whole family, from the youngest to the oldest member. You're sure to have an unforgettable family vacation in San Antonio.
Visit many of these great kid-friendly attractions in San Antonio with Go City. You'll enjoy incredible savings and can take your pick from over 25 top San Antonio attractions. To learn more about pass durations and how to make the most of your time in the city, click here.