Spending a weekend in San Antonio and looking for things to do? We put together a list of the best things to do in San Antonio with limited time. Check out this popular 2 days in San Antonio itinerary. This Itinerary Includes:
The Alamo (free!)
CitySightseeing San Antonio Hop-Off Hop-On Bus Tour
Pearl Brewery
San Antonio Museum of Art
The Riverwalk
SeaWorld® San Antonio
San Antonio Zoo
Looking for some other itinerary options for your trip? We've also put together this popular 3 day San Antonio itinerary.
Save on Attraction Admission
Some of the attractions included in this itinerary are available on the San Antonio Explorer Pass. Choose as you go from many of the top San Antonio attractions and save up to 40% off combined admission vs. paying at the gate. Or, build your own pass and save up to 20% off. For all available passes, attractions, and prices - Learn more.
Day 1
Stop #1: The Alamo (free!)
This is a great way to kick off your weekend. Head to the most visited historic landmark in all of Texas --the Alamo. Walk around the very spot where a small number of Texian troops defeated the larger Mexican force to earn independence for Texas. The fighting was punctuated with shouts of "Remember the Alamo!" after months of fighting in 1836. You'll be able to see the church the troops barricaded in and walk through the timeline of the famous battle at the Wall of History and then see what life was like in San Antonio in the 1800s in the Long Barrack building.
Insider tip:
 Get excited for your trip to The Alamo and learn about some of the legends and myths about the battle by watching the Disney miniseries
Davy Crockett 
from the 1950s and John Wayne's film
The Alamo
from 1960.
Stop #2: CitySightseeing San Antonio Hop-On Hop-Off Tour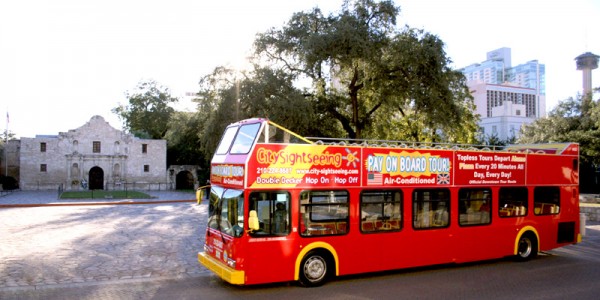 This comprehensive San Antonio hop-on hop-off bus tour is the perfect introduction to San Antonio. Whether you're a first-time visitor or a resident who hasn't taken the time to see the sights yet, this tour provides a great overview of the city sights. Especially since the tour buses operate on 20-30 minute intervals, it's a very convenient and reliable way to get around to all of the most popular spots. The tour takes you to the best of San Antonio, from the Riverwalk to Southtown while professional guides provide informative and entertaining narration along the way. Enjoy the freedom to hop-on and off and explore any of the 18 stops as you go. Featured stops include: the Alamo, the Pearl Entertainment Complex, Veteran's Memorial Park, El Mercado, and more. Insider tip: Use your San Antonio Explorer Pass and get a 48-hour pass to this City Sightseeing Hop-On Hop-Off tour to get around to the other attractions listed in this itinerary. Getting In: Hop On Hop Off San Antonio Bus Tour tickets are available as an option on the San Antonio Explorer Pass.
Stop #3 -  Pearl Brewery & Entertainment Complex
Hop off at the very next stop: The Pearl Brewery, a culinary and cultural destination along the river, is the perfect spot to grab a bite to eat. It features a farmer's market, multiple restaurants, several boutique shops, a well-curated bookstore, and plenty of entertainment options year-round. This is a great place to stop and get a feel for genuine San Antonio culture, and to enjoy things that the locals love as well.
Stop #4: San Antonio Museum of Art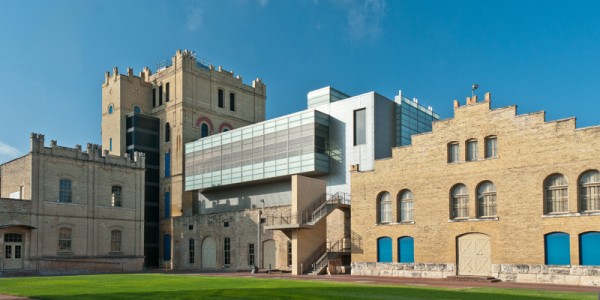 Located in a former 19th-century brewery, the San Antonio Museum of Art is home to exemplary collections of art from around the globe. Exhibit highlights include Egyptian, Greek, and Roman antiques, Latin American artwork, contemporary art, and Asian art. Visitors will especially love the gallery dedicated entirely to Texas art. Getting In: San Antonio Museum of Art tickets are available as an option on the San Antonio Explorer Pass.
Stop #5 - The Riverwalk
Finish out the remainder of the bus tour and hop off at the last stop: the Shops at Rivercenter Mall to explore the famous Riverwalk area where you'll end the day. Consider dining here at one of the many delicious restaurants, and then save some time later for browsing the shops and stalls of the waterfront merchants.
Day 2
Stop #1: SeaWorld® San Antonio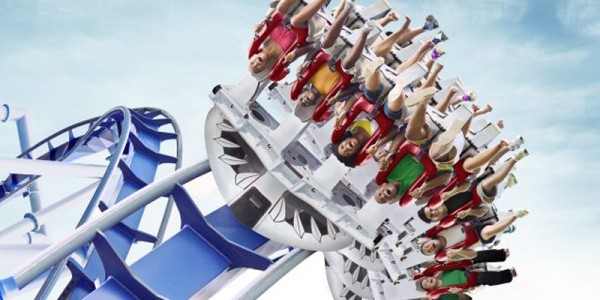 You'll have the time of your life at this part aquarium, part thrill-packed theme park. SeaWorld® San Antonio is home to a diversity of marine life, including dolphins, penguins, and polar bears. Visitors can go from getting splashed by killer whales to soaring upside down and reaching speeds of up to 50-miles per hour on the many thrill rides. SeaWorld has fun geared towards everyone. There are lots of thrill rides, like the fast-moving The Great White® or The Steel Eel for adrenaline-seekers, and then some more family-friendly rides like the classic splash-drop coaster ride Journey to Atlantis® or the Rio Loco® (be prepared to get soaked). There's even an entire section of the park, the Sesame Street® Bay of Play®, where kids can experience theme park fun like rides and shows on a more comfortable level. Insider tip: Plan your day around the schedule of shows you want to see and then go on rides and visit the animal exhibits in between attending shows. Getting In: SeaWorld San Antonio Single Day tickets are available as a premium option on the San Antonio Explorer Pass.
Stop #2: San Antonio Zoo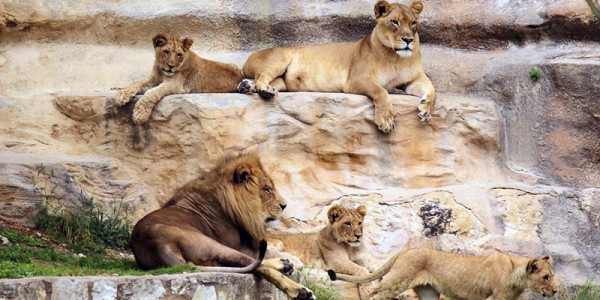 If you loved the aquatic critters of SeaWorld San Antonio but are in search of a few more furry friends, then you'll definitely want to head to the San Antonio Zoo. This charming Brackenridge Park mainstay encompasses over 50 acres with approximately 750 different species to be found within. In addition to all your favorite animals big and small, you'll also find a historic train and carousel, plus a nice little gift shop. Don't forget about their seasonal butterfly garden exhibit! It's one of the most popular and is beloved by visitors and locals alike. Head here for the chance that a lovely little butterfly will land right on you! Getting In: San Antonio Zoo tickets are available as an option on the San Antonio Explorer Pass.
Let's Recap
So there's your perfect 2 days in San Antonio weekend itinerary – packed with some of the best things to do in San Antonio. This itinerary includes all of the most popular things to do in San Antonio and provides a great, all-around overview of the city's top attractions, landmarks, and historic sites. Use this itinerary as a starting point for planning your San Antonio itinerary and customize it from there; whether you're a history buff, thrill-seeker, outdoor adventurer, or whatever type of traveler, San Antonio has it all. Save big when you plan your itinerary with the 4- Choice San Antonio Explorer Pass and choose from over 15 top attractions, tours, museums, and more – including popular day trips from the city, like a Natural Bridge Caverns Tour or the Texas Hill Country and Lyndon B. Johnson's Ranch Tour. Remember, you can save on admission to many of these popular attractions and more with a San Antonio Explorer Pass.