Whether you're heading to San Diego for business or pleasure, there's loads to keep you busy - from top attractions to gorgeous scenery and, of course, amazing beaches. No trip to San Diego is complete without going to the beach and there are several swathes of sand for you to choose from. Keep reading to find out what the best beaches in San Diego are, and what to do nearby...
La Jolla Cove Beach
If you go to the northeast part of Ellen Browning Scripps Park, you're going to find La Jolla Cove Beach. Sheltered by a rocky point that creates a safe haven for swimming and snorkeling, this beach is home to beautiful wildlife and breathtaking aqua blue water. If you intend to park near the beach, you'll need to come early as parking spaces fill up quick.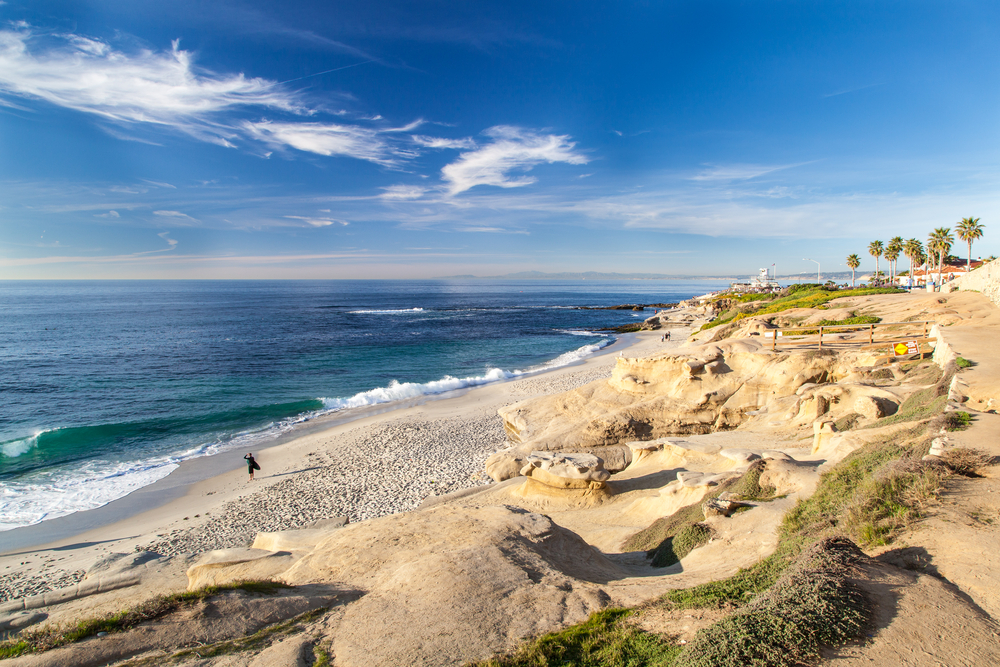 Flat Rock Beach
If you want stunning views of some of San Diego's bluffs, then come on over to Flat Rock Beach. Its white sand combined with amazing views make it a great place to relax. You'll need to hike quite a bit to get here, so keep that in mind before you decide to visit Flat Rock Beach. You can get here by walking north from Black's Beach, by using the Broken Hill Trail and Beach Trail, or by heading south from Torrey Pines South Beach. If you have it in you, you can even climb up the large rock at the beach to see even more stunning views of the ocean.
Pacific Beach
Right between La Jolla and Mission Beach is Pacific Beach. Also commonly referred to as "The Strand," Pacific Beach features more than two miles of coastline and is especially loved as a family-oriented beach hotspot. It does attract large crowds but is still good for kids. There are lots of nearby rental shops where you can rent scuba diving equipment, bikes, and more.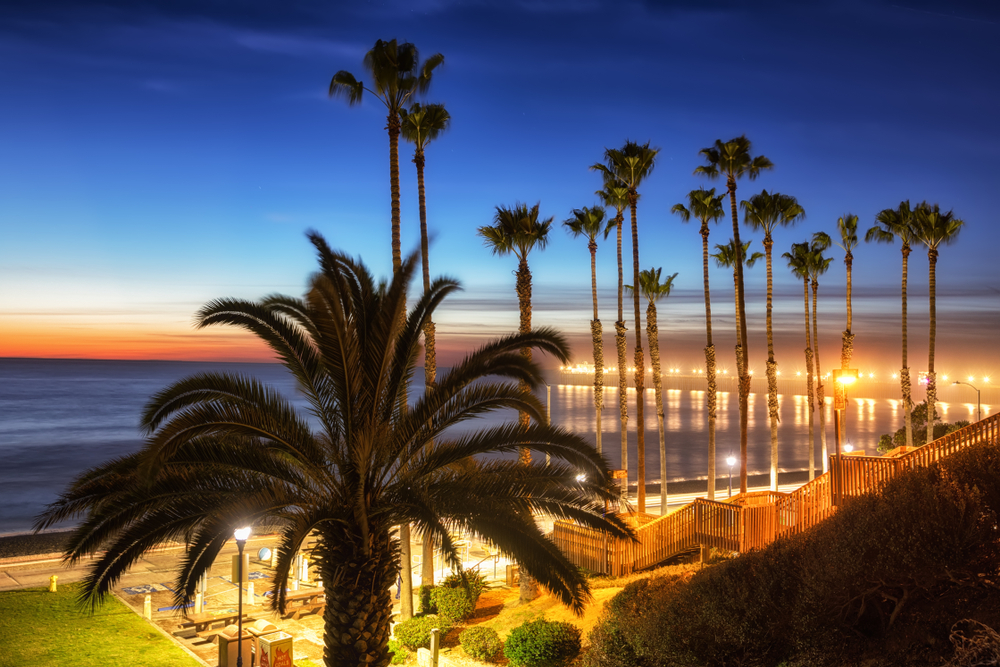 Sunset Cliffs Natural Park
This place is nicknamed as Garbage Beach, but there's nothing garbage about the natural wonder. In fact, it's unclear how it got its nickname in the first place! You won't find it easy to get to Sunset Cliffs Natural Park. In fact, the descent down to the beach is so steep that you'll likely need to use a rope to keep yourself safe. Fortunately, there's already a rope installed to help you on your way, and we promise it's worth the trek. Ideally, you'll want to come when the tide is low so that you can check out the area's tide pools too.
Ocean Beach
Looking for a pet-friendly beach? If so, there's no better San Diego beach than Ocean Beach. The beach even features a special area where you can take your furry friends to run without their leashes. If you want to go fishing, head on over to the Ocean Beach Pier. You don't even need a fishing license to go fishing off the pier. If you're going to go swimming at Ocean Beach, make sure to stay close to shore as this beach is well-known for having strong rip tides.
Tourmaline Surfing Park
This hidden gem is a hotspot for surfing and can be found at North Pacific Beach. When you get here, you're going to notice you're bordered by 75-feet high cliffs, which splits the beach into two separate areas. It also makes for some awesome waves. The area tends to stay pretty quiet and peaceful since a lot of people don't know about it. After you're finished surfing, you can enjoy the area's bathrooms that feature showers for your convenience. Make sure to check out our list of San Diego beaches. If you're staying in the city for a few days, pick up a Go San Diego pass and check out the best attractions while saving money on gate prices. It's win-win.