We adore San Diego. Perfect climate, delicious food, dynamite attractions – what's not to love? That said, at one time or another we all feel the need to get out and explore the world beyond. Of course, sometimes your ability to reach that that elusive "somewhere else" can be limited by time and/or money. If you've got a bit of wanderlust but need to keep it close to home, check out these popular day trips from San Diego. With its convenient location in Southern California, San Diego is within easy distance of beaches, national parks, historic attractions, and more. Below we've listed the best road trips from San Diego for your consideration...
1) La Jolla
Less than 30 minutes from downtown San Diego is the jewel of the coast, La Jolla. Here you'll find stunning beaches, beautiful ecological preserves, and plenty of fun in the sun to be had. One of our favorite things to do in La Jolla is to enjoy the water. Get out and surf their famous waves, or try your hand at stand-up paddleboarding. You can also explore the rich marine diversity in the Cove on a snorkeling excursion. Prefer to stay on dry land? Ride a bike to enjoy the sun and the sound of the surf in the distance. You can also peer at the sea lions and seals found in the cove – just be sure to keep your distance.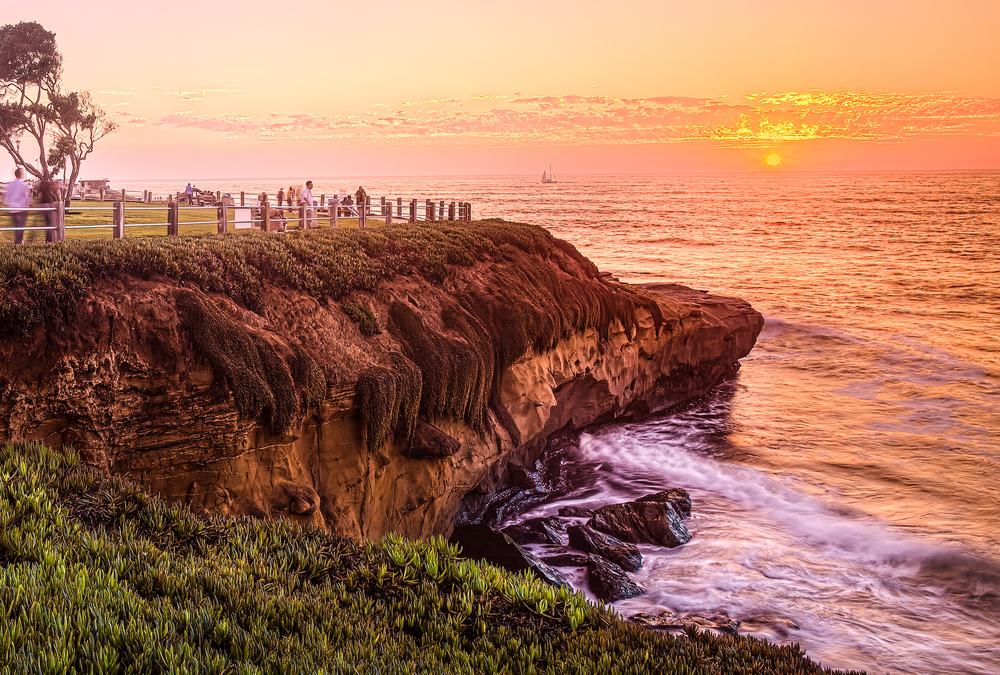 2) Carlsbad
Located a 45-minute drive from San Diego, Carlsbad is also known for their beaches. Surfing, scuba diving, and snorkeling are all popular activities at their signature beaches, including Carlsbad State Beach. Did you know that Carlsbad also boasts a number of lagoons? Here you can hike, kayak, and observe wildlife to your heart's content. And then, of course, families with younger children can't miss out on the one and only
LEGOLAND®
. This engaging park is filled with rides, slides, and all kinds of LEGO-themed entertainment. You could also pick up resort-hopper passes to scope out SEA LIFE Aquarium and the LEGOLAND Water Park.
3) Temecula Valley
Of course, you can't really say you've taken the best road trips from San Diego if you haven't involved wine country in some way. Travel an hour inland to the lush Temecula Valley to sample some of the state's best wines and tour their vineyards. There are guided tours you can take, or you can opt to craft your own vineyard crawl with more than 30 different wineries to choose from. If you want to spring for something special, check out a bicycle or horseback tour through selected vineyards. Other options abound, too, including plenty of things to do in the Santa Rosa Plateau Ecological Reserve like hiking, cycling, and wildlife photography.
4) Los Angeles
Commit to driving two hours to Los Angeles and you're in for a world of excitement and delight. There's more to do in Los Angeles than we could possibly summarize here, but some top road trip-appropriate activities might be cultural attractions, water sports, and museums. Some of our favorite attractions in Los Angeles are movie studios, because where else can you actually immerse yourself in a working piece of cinema history? Try
Universal Studios Hollywood
or Warner Bros. for some popular options. Then, there are plenty of other Hollywood attractions like the Hollywood Museum, celebrity home tours, and
Madame Tussauds
, which captures celebrity culture in perfectly appropriate wax models. If you're looking for something other than Hollywood to enjoy, then there are also delightful cultural options like the Aquarium of the Pacific, OUE Skyspace L.A., and a hike of the Hollywood Hills.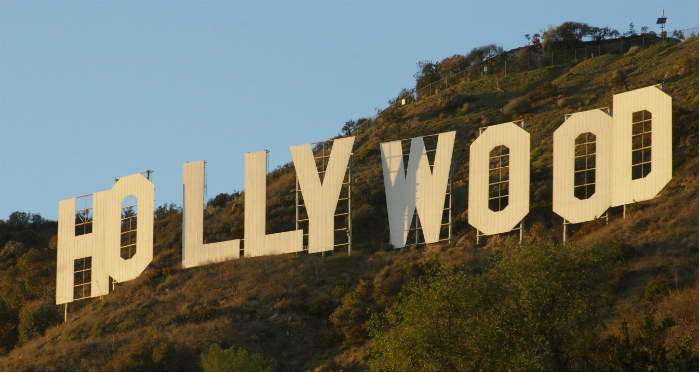 5) Pasadena
Another two-hour jaunt away is the artsy town of Pasadena. You can find a wealth of historical and cultural attractions, as well as plenty of outdoorsy fun. Fans of art should not miss the Norton Simon Art Museum, which boasts an excellent collection of paintings and sculptures by iconic artists. The San Gabriel Mission District is a history buff's delight, too. For the active travelers, you can cycle throughout the city, hike Eaton Canyon, or try your hand at some camping. Nature enthusiasts will also adore the Descanso Botanical Gardens, which has very affordable admission and boasts acres upon acres of gorgeous gardens.
6) Newport Beach
Located a bit south of Los Angeles, this beach town is a top destination for those looking to enjoy the sun and surf. There are oodles of watersports options here, as well as a famous boardwalk. An immensely popular activity in Newport Beach is a
whale-watching cruise
. The coast off of this part of Southern California is known for being in the migratory path of several different whale species, so you're venturing right into their territory on your cruise. One unique bonus of this region of the world is that you can actually see whales year-round. While the present species vary depending upon the season, you can rely upon whales to show up alongside dolphins, seals, sea birds, and other marine animals.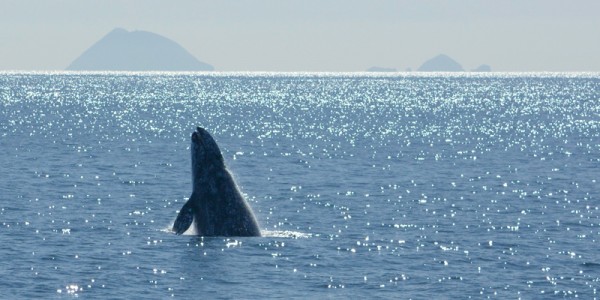 7) Joshua Tree National Park
This is one for the outdoorsy folks. A two-and-a-half hour drive from San Diego, this iconic National Park actually encompasses two distinct components: the Mojave Desert and the Colorado Desert. These desert ecosystems are both filled with distinctive flora and fauna, including the legendary and strange Joshua trees. Visitors can secure camping permits for the National Park if they prefer an extended trip. Other options include hiking tours – both self-guided and Ranger-led – nature photography, meditation and yoga classes, stargazing, and plenty more. You can spend plenty of time here, so plan on more than one day for this day trip from San Diego.
8) San Clemente
A quick hour drive from San Diego, San Clemente is quite conveniently halfway between San Diego and Los Angeles. You could make it part of a multi-stage trip that involves both cities, too. As far as San Clemente goes, you'll want to start with the San Clemente Pier, which includes shops, restaurants, and beaches without end. Surfers or aspiring surfers should try the waves at San Onofre State Beach, too. With regards to other attractions, those of you who love to get your retail therapy in will enjoy the outlets on Avienda Del Mar in downtown. In a different direction, Casa Romantica is a top destination for those looking to enjoy a cultural center and botanical gardens.
9) Disneyland
A two-hour journey from San Diego, this is one of the more popular day trips from San Diego. Located in sunny Anaheim, Disneyland and Disney California Adventure Park are top attractions that families and friends alike flock to in droves. There's more to do at the Disney parks than can possibly be tackled in just one day, so plan to make an extended weekend at minimum out of your road trip from San Diego to Anaheim.
10) Salton Sea State Recreation Area
Last up on the list is the fascinating Salton Sea, an inland salt-water lake in the Sonora Desert. This recreation area is about a two-and-a-half hour drive from San Diego, so a trip here is a time commitment but is still very manageable for a weekend getaway. Bordering the sea are the Sonny Bono Salton Sea National Wildlife Refuge and the Anza-Borrego Desert State Park, both of which are rich with flora and fauna to explore. Embark on a hike, take a stroll looking for wildflowers, or spend some time tracking the hundreds of different bird species that flock to this inland sea throughout the year. You can also enjoy water activities like boating, fishing, swimming, and more. Be careful with summer trips to this destination, however, as the temperature gets quite hot between June and September.
Save on Your Road Trips
If any of these popular day trips from San Diego sounds like it might be just the thing, then don't forget to plan your budget. Make the most of your road trip experience by saving money on attraction admission. With Go City's passes in
San Diego
and
Los Angeles
, you can enjoy top attractions within day trip distance of San Diego. Save up to 55% on combined admission prices to the best things to do in California and make the most of your day trip.