San Diego California, easily one of the most delightful cities in the United States, is a sought after destination for vacationers. The weather in San Diego is magnificent, as it almost never gets too hot, and visitors will not be bothered by cold weather. The rainfall is minimal, making everyday a terrific day for any outdoor destination. Once you visit San Diego you'll want to move there to enjoy the fabulous Southern California lifestyle. It's really no wonder why San Diego has seen a population spurt over the last several years. There are so many cool family stuff to do in San Diego that even if you're unsure of what to do out there you still won't get bored. Go Sunbathing by the Beach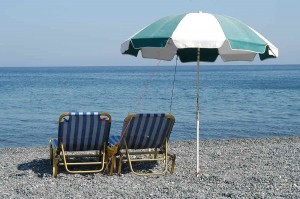 Whenever anyone talks about going to San Diego they inevitably mention the beaches. When you've got everything from La Jolla Shores to Mission Beach to Pacific Beach, Ocean Beach, and several smaller beach areas to choose from, each more beautiful than the next, you can't go wrong. Travel to the beach and enjoy all types of water activities like surfing, body-boarding, kayaking, boating, jet skiing, or simply lay out and soak up some rays. If you must only visit one beach, make it Coronado beach. Travel over the Coronado Bridge and you'll find yourself in one of the most enchanting places in the country. The sand at Coronado beach is almost as white as the clouds! While there stop by and take a Hotel del Coronado tour. The hotel is a popular resort stay for celebrities and affluent folk, once made famous by the late actress Marilyn Monroe. Go for a Roller Coaster Ride!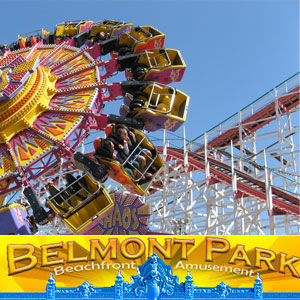 If you're looking for less chilling and more thrilling you should check out Belmont Park, an oceanfront amusement park located at Mission Beach. The rides and attractions at the park include the Giant Dipper, a wooden roller coaster that's listed on the National Register of Historic Places. Another fun facility is The Plunge, an indoor swimming pool that was originally a salt-water pool, but now contains fresh water. That's really just the tip of the ice burg though, Belmont Park has a ton of exciting things to do and what's better is that it is completely family friendly! Not a Beach Bum? No Problem! Some San Diego vacationers can feel a little "beached out" from all of the surf destinations. If you're one of them you should check out Balboa Park. Balboa Park contains a variety of cultural attractions including many museums, theaters, gardens, shops and restaurants. It is also home to the world-famous San Diego Zoo. So, if you are an animal lover be sure to check out the zoo that more than 4,000 animals of 800 hundred different species call home.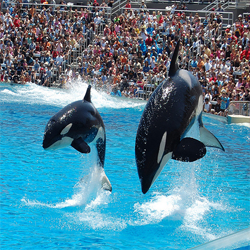 Speaking of animals: possibly the most popular San Diego attraction is SeaWorld San Diego. SeaWorld San Diego is an animal theme park, Oceanarium, and Marine Mammal Park. You will be impressed by numerous highly trained sea animals, which include dolphins, walruses, penguins, polar bears, whales, and even killer whales. Find hours of entertainment in the funny shows where Sea dwelling animals perform tricks and even stage plays. SeaWorld San Diego also features fun rides and an aquarium full of ocean life. It's a great place to take the kids! Destinations like these are what make San Diego such an awesome city to visit. Other fun spots can be found throughout the city, not to mention the dining, shopping hotspots, art houses, and nightlife locations. After the first day you spend in San Diego, California, you will understand why so many people visit and wind up moving there.