This Go San Diego Card review was submitted by Hannah R, as part of our Blog Ambassador Program – a fun way to visit top San Diego attractions for free, share your experience and be featured on our blog. [clear-line] On my recent trip to San Diego, I tried out one of the Go City Card products I've been hearing so much about. I picked up a 3-Day Go San Diego Card because I was going to be in town for a long weekend and wanted to make the most of every day. The Go San Diego Card had all the top attractions as options with the pass, and I was able to see and do exactly what I wanted without a lot of hassle--so for me, using the Go San Diego Card was worth it. Plus, their website actually introduced me to new things to do in town, too! And, obviously, the big appeal of the Go San Diego Card is how much you save on admission. Your exact savings percentage varies based on which attractions you see, but if you pick big-ticket stuff like I did, then you'll save more.
My 3-Day Itinerary
I recommend renting a car in San Diego (if you aren't driving there yourself). It's a pretty navigable city and many things are far enough apart that you don't want to be constantly flagging down a taxi or an Uber. Because I had a three-day weekend to enjoy San Diego, I wanted to maximize my time and see the best and brightest the city had to offer. I also made a point of trying to find attractions grouped together to keep travel time to a minimum. Additionally, I also wanted a 3-Day Go San Diego Card because it allows me to choose a bonus attraction, and there was definitely one I was super interested in.
Day 1: SeaWorld San Diego, USS Midway, Museum of Contemporary Art
Day 2: San Diego Air & Space Museum, San Diego Natural History Museum
Day 3: San Diego Zoo, Fleet Science Center
DAY 1
SeaWorld® San Diego (Bonus Attraction)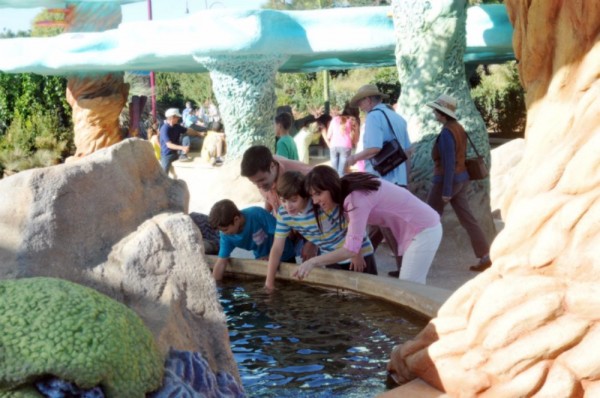 SeaWorld San Diego was one of the attractions I was most excited about visiting, so I decided to do it first thing in the morning on my first day. It takes about two hours, so I was able to easily fit it in before lunch. This park has a handful of exhilerating rides, from their classic Journey to Atlantis® to the newer, high-speed Manta® coaster, I had so much fun going from thrill ride to thrill ride. In addition to all of the action-packed rides, I had a blast watching the dolphins play with visitors (I even got to throw a ball for one), petting rays and guitar sharks in the touch pools, and coasting under a glass tunnel in the shark tank (scary!).
USS Midway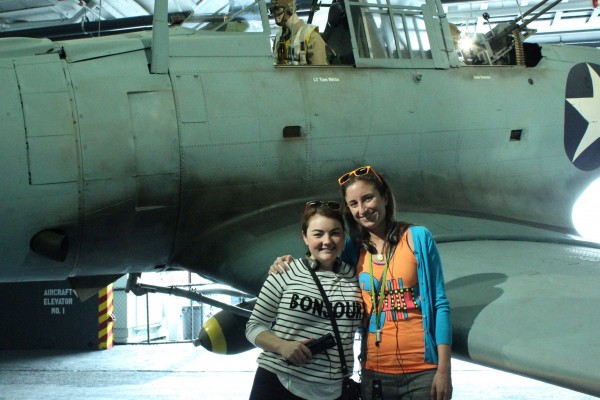 Next, I wanted to check out this famous military ship/attraction/memorial. We rode past it on our speed boat adventure, and it looked really enticing and fascinating from the outside. It's a historic aircraft carrier that you can tour and explore. There are dozens of exhibits to see that tell the story of the ship, her past adventures, and the way life was like for her crew. There are also plenty of historic aircraft to see, which was really cool for my traveling companion who loves all things aeronautical. This was recently voted the number one thing to do in San Diego by TripAdvisor (which I check religiously when traveling), so it was a must-do for me and definitely worth it.
Museum of Contemporary Art
The last thing we did on the first day was pop into the downtown branch of the Museum of Contemporary Art. They are famous for their collection of Pop Art (which I love and really enjoyed the chance to see more of), Latin America art, concept/installation artwork, and lots of other work by local / Californian artists. We spent an hour or so here, but you could easily spend more to see all they have to offer. Check out the gift store, too – I went home with some of my favorite souvenirs from the trip from this place.
DAY 2
San Diego Air & Space Museum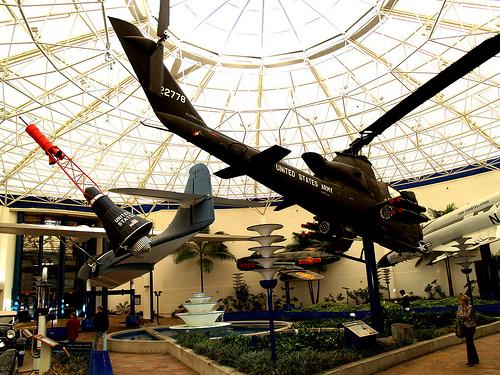 On the second day of my trip, I wanted to explore the famous Balboa Park a bit, and to see some of the city's top museums. I started with the San Diego Air & Space Museum because the city is known for its naval and aviation heritage. They have some absolutely fabulous exhibits, a really cool theater that makes you feel like you're flying, and real artifacts from the history of flight. My favorite exhibits included the Montgolfier brothers' hot air balloon (which was from the eighteenth century!), the selection of more modern aircraft, and fun little things like an Apollo space pen. 
San Diego Natural History Museum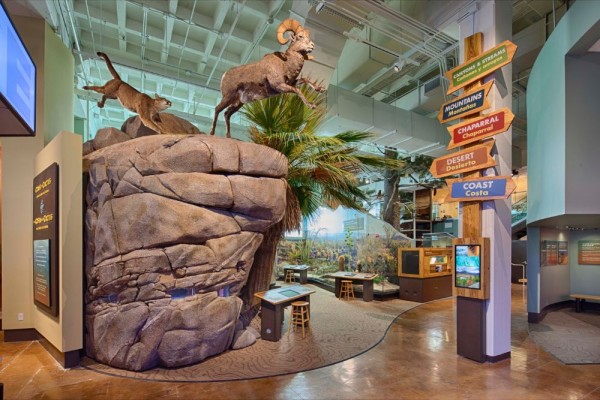 After getting my fill of all things space, we went to the nearby San Diego Natural History Museum. This place reminded me of the Field Museum in Chicago and had some amazing collections that really speak to my interests in natural history. TheNAT (as it's called) had everything from dinosaur bones and fossils to rare books (unexpected, and very exciting). Apparently, San Diego is a famous archaeological site, so theNat has a ton of fantastic fossils that I loved to explore. There were also really engaging exhibits on California's natural history, and a freaky-fun one on skulls. 
DAY 3
San Diego Zoo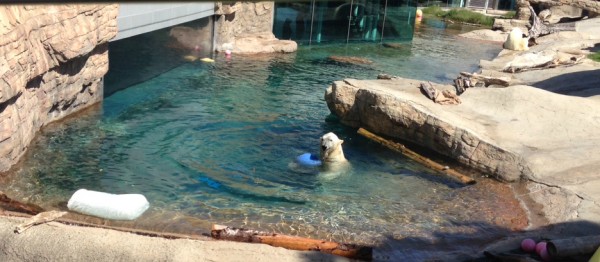 I saved my next favorite attraction for the last day. I wanted, more than anything, to see the Giant Pandas at the San Diego Zoo. Of course, the zoo itself is filled with hundreds plus animals from all across the globe and from all climates, not just the lovable pandas. After I spent a (really) long time hanging out in the Panda Canyon (where you can find everything from Giant Pandas to Red Pandas to leopards), I went on to the new Africa Rocks section, which had some really gorgeous creatures plus butterflies. I definitely recommend taking the guided bus tour (included with your admission) because the zoo is much bigger than you think at first. It's a ton of walking to get around and the bus tour lets you get off where you'd like. 
Fleet Science Center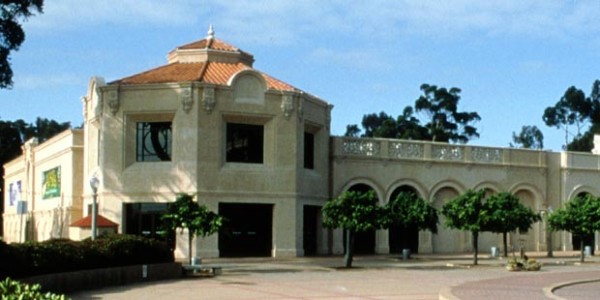 Since I spent most of the day at the San Diego Zoo and only had a couple hours left to explore attractions, I decided to pop into the nearby Fleet Science Center. They have some really informative exhibits that range in style and content, including a fun MythBusters exhibit that I spent quite a bit of time in. The museum is geared in part towards children, but adults can easily amuse themselves here. The IMAX film (included with Go San Diego Card admission) is also a fun extra – we really liked the film we saw and IMAX theaters are always awe-inspiring.
My Tips for Planning with Your Go San Diego Card
I would absolutely tell future users to download the Go City Card app – it makes it so much easier to get admission to all your attractions (you can scan your attractions pass right on your phone).
Don't forget to check to see if something you are interested in requires reservations (the Speed Boat Adventure did, for example).
Because the Go San Diego Card is good during basic business hours each day (9 am – 5:30 pm), I highly recommend that you try to be at your first attraction by 9 am to maximize the life of your card.
Check out both the guidebook and the Go San Diego Card website to help plan your trip and itinerary. They both have good information and are very helpful.
I would also recommend visiting the websites of the museums, etc., that you want to see so you can see what's going on during your visit, like special events, etc.
To make the most of your Go San Diego Card, I recommend making your plans in advance. There's something fun about deciding what you want to see as you go, but I found it really helpful to plan in advance so I could make the most of my dinners out and so on.
Build in more time than you think for visiting places like museums or the zoo. I spent way more time at the San Diego Zoo than I anticipated, for example.
San Diego also has some really amazing food options. While it's tempting to eat at the attractions, I felt like I got a better feel for San Diego as a city by dining at a bunch of different restaurants and cafés.
Although it goes without saying, you don't need to follow my itinerary exactly. There are more than 35 amazing attractions, including many great theme parks and family attractions for those of you who are traveling with kids. How much did I save? With my itinerary, I would have saved over $35 with the 3-Day Go San Diego Card All-Inclusive Pass when you compare the price of the 3-Day Go San Diego Card to the combined ticket prices of all of the attractions I visited. I hope this review is helpful to you as you consider your many options when traveling to San Diego. I found the Go San Diego Card to be convenient and cost-saving and definitely worth it, and I'm sure you will, too!