The Reuben H. Fleet Science Center is an interactive, educational science center and planetarium located in Balboa Park. The center has over 100 interactive exhibits throughout their permanent galleries along with special exhibitions. You and your kids can touch a tornado, create colored shadows, pull levers, push buttons, and explore a vast array of fascinating scientific theories in action. In addition, The Fleet Science Center is host to the first IMAX Dome Theater in the world, with a unique configuration that gives you the feeling of being in the movie itself. Check out our helpful guide for visiting San Diego's Reuben H. Fleet Science Center, packed full of ways to save on admission, tips for visiting, other nearby attractions, and much more.
Looking for San Diego Science Center Discount Tickets?
We've got you covered – Reuben H. Fleet Science Center with IMAX Movie admission is available with the below money saving options, so you can choose the attraction pass that's right for you: 1. All-Inclusive Pass – All you can do. Includes admission to dozens of attractions. 2. Build Your Own Pass – Select the attractions you want to visit prior to visiting. See all available passes, attractions & prices – Learn more.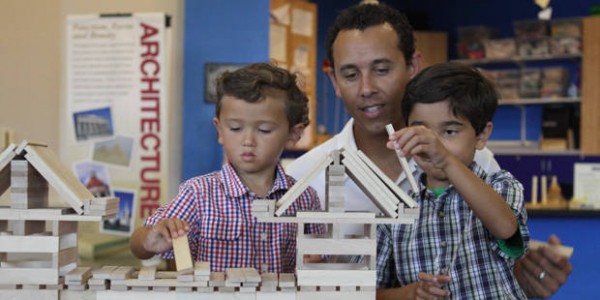 Tips for Visiting the Reuben H. Fleet Science Center
Plan on visiting several of the park's excellent museums and attractions. They are all within walking distance of the San Diego Natural History Museum.
Wear comfortable clothes, because you will be encouraged to learn through playing, whether you are a kid or an adult. You may be chasing your own paper airplane designs as they are shot out of a wind tunnel, experiencing a tornado in a wind machine, or constructing buildings with KEVA planks in the Block Busters gallery.
The IMAX movies are definitely worth seeing, so check out the center's website for the play list and times. Frequently, the center will show two to three movies per day on a rotating basis.
Plan on enjoying the center for at least two hours, including a movie, and bring the children!
Definitely scout out parking options prior to going to the museum. It is located in Balboa Park, which is extremely popular for both tourists and locals. You can find a printable map on the Balboa Park website, including instructions for parking at Inspiration Point to catch a tram to the park.
Best Times to Visit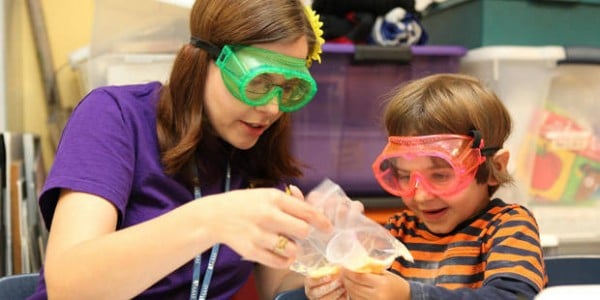 The Fleet Science Center is an indoor facility, so any season is fine to visit.
Spring and autumn offer the highest probability of enjoying the iconic San Diego weather with sunny, balmy days that are perfect for enjoying a beautiful park.
Balboa Park hosts many county-wide events, so check their website for the schedules. If you prefer quieter days with better parking options, you may want to avoid such events as Earth Day, which attract thousands of visitors.
Parking lots in Balboa Park fill up quickly, so if you prefer not to use the tram, arrive by 9:00 a.m. and enjoy walking in the gardens until the museum opens.
Avoid Tuesdays if possible. The museums and other attractions in Balboa Park are free to San Diego Residents on a rotating basis on Tuesdays. This is a popular day for school field trips, and the museums are quite busy.
What You Should Bring
Bring your sense of wonder and curiosity about the physical world, space, the oceans, physics and how things work. You will discover the answers here!
Wear comfortable clothes including good walking shoes.
What to Do There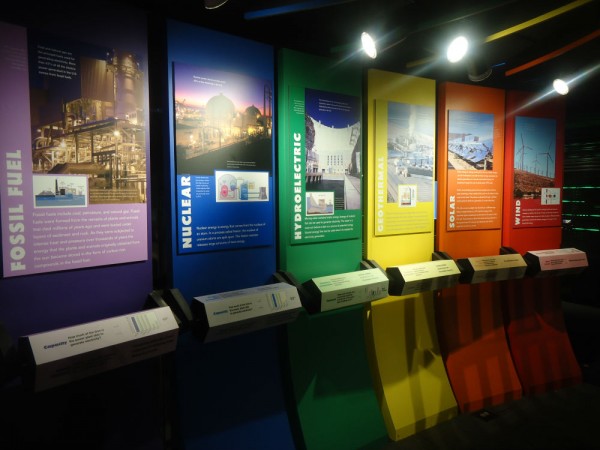 In addition regularly welcoming temporary visiting exhibitions, there are 12 permanent exhibitions ranging from outer space to inside the human body. Here is a quick look at some of our favorites.
Block Busters!
The Block Busters section includes over 15,000 wooden KEVA planks with which to use your imagination to build any kind of structure you can think of. KEVA is the acronym for knowledge-exploration-visual arts, and playing with them is designed to encourage creativity, design skills and teamwork while promoting imagination. This is the perfect antidote for kids who gravitate towards video games and other electronics. The best part is knocking everything down and starting a new design.
Cellular Journey
Cellular Journey is an interactive exhibit which introduces human cell biology, stem cells, and the importance of stem cells in personalized, regenerative medicine. You can view cells through microscopes and learn about the different types of human tissues: connective, epithelial, nerve and muscle. The Journey Inside a Cell uses a concept from virtual reality to give you an inside view of a cell, while a realistic lab exhibit will teach you and your children about stem cell research. You will also learn about the types of stem cells, where they come from and their importance.
Look! Touch! Listen!
Look, Touch, Listen allows you to use your senses while learning about the physical world. You can put your arm through a tornado, take a turn at the turntable, listen through the whisper dish, or enjoy any of the 80+ hands-on exhibits. They explore science phenomena including electricity, astronomy, technology, and perception.
Origins in Space
Origins in Space is a multimedia display including the ViewSpace Theater, which provides stunning astronomical images and current data from NASA. You can also see the latest images broadcast by the Hubble Space Telescope, which are downloaded every day and shown on a plasma screen.
Nano
Nano explores science, engineering and technology on a nanoscale, with hands-on experiments in nano products, nanotechnology, and small magnetic materials.
Kid City
The center encourage hands-on learning and includes Kid City for children ages five and under, The Tinkering Studio for experimenting, inventing and creating cool stuff, lectures, workshops, classes and the North Star Science Store. Kid City includes the Ball Wall with multiple chutes and tracks, the air blower for making music, the Little Learner's Lab, and an infant area where crawlers can explore safely.
Heikoff Giant Dome Theater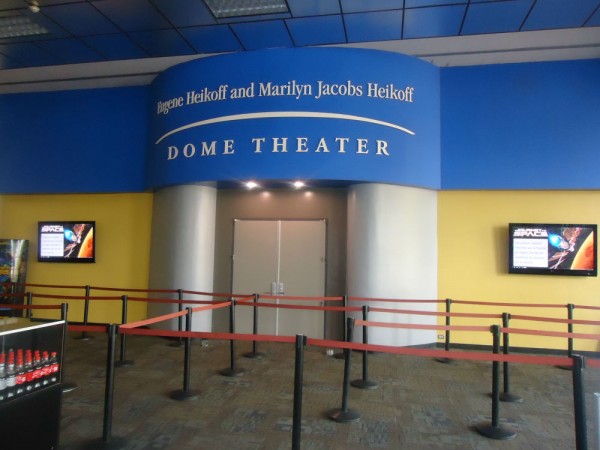 The Heikoff Giant Dome Theater shows IMAX movies that range in topics from Mt. Everest, Jerusalem, the ocean and outer space. It has a 76 foot wraparound screen and a digital surround sound system, and an IMAX projection system that creates images that reach close to eight stories high. In addition, the theater hosts the Planetarium shows sponsored by the San Diego Astronomy Association. The theater also hosts the planetarium shows, which are led by an astronomer, who then leads the audience for some outdoor viewing through a telescope.
North Star Gift Shop
The North Star Gift Shop has a wide array of fun, educational toys, puzzles, books and other items that focus on teaching about the physical world and outer space. It is a great place for getting ahead of your holiday shopping with unique items and a curated merchandise selection.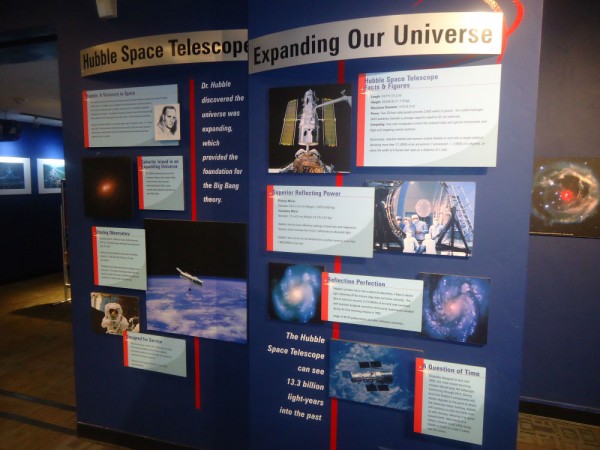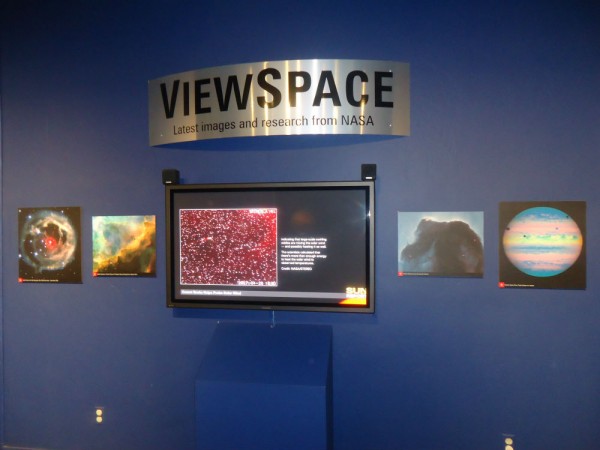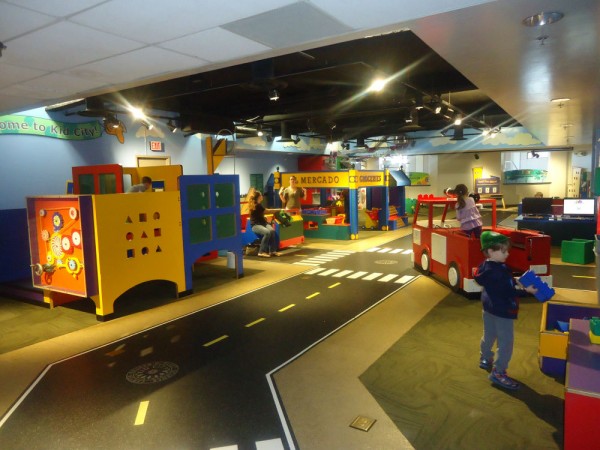 Nearby Attractions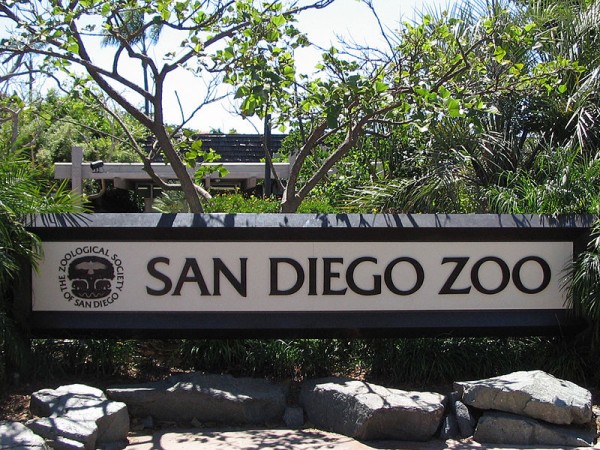 There are plenty of other great attractions located nearby, many of which as included on the Go San Diego Card. Here are a few we suggest adding to your itinerary... Balboa Park has a large selection of museums and other attractions to visit, such as...
Balboa Park also has extensive hiking trails, dog parks, international cottages, a miniature railroad and art studios. Plus, the world famous San Diego Zoo is located within the Park. If you have finished with Balboa Park, you can leave the car parked and take a short taxi ride down to the San Diego harbor district to enjoy the USS Midway Museum, or a harbor cruise. The Gaslamp District and Petco Park, which is where the San Diego Padres play, are just a few miles away. Enjoy a tour of Petco Park. The Gaslamp offers some of San Diego's best restaurants, boutiques and nightclubs, while Petco Park offers events all year long in addition to baseball. Also, SeaWorld San Diego is about a 15 minute drive from the Fleet Science Center, and it has extensive educational and fun attractions focused on marine life conservation. You can see everything from dolphins, a walk through shark tunnel exhibit and penguins.
Places to Eat Nearby
The Café Mingei is located on the Plaza de Panama, which is the central plaza of Balboa Park. It serves espresso drinks, teas, and pastries that you can enjoy while relaxing and watching the people.
Casa 1915 Mexican Grill is within the Casa de Balboa building that houses the Model Railroad Museum, the Museum of Photographic Arts and the San Diego History Center. The grill serves customized burritos, salads, local pastries and gourmet coffees.
Panama 66 is an open-air restaurant adjacent to the Marcy S. May Sculpture Garden of the San Diego Museum of Art. They offer salads, sandwiches, cocktails and more. In addition, they serve over a dozen local craft beers.
Need to Know
Hours
Daily, 10:00 am - 5:00 pm or later
Address
1875 El Prado Balboa Park San Diego, CA 92101
Save on Tickets with a Go San Diego Card
Remember, the Go San Diego® Card is the best choice for maximum savings and flexibility, which includes Reuben H. Fleet Science Center tickets, plus admission to your choice of other top attractions. Save up to 55% on top museums, tours, and activities vs. paying at the gate. Visit multiple attractions for one low price.