San Diego is a city in southern California with gorgeous weather and stunning beaches. However, San Diego is known for the San Diego Zoo, San Diego Padres, and more recently, its craft beer industry, also make this a famous city worth visiting. So what is San Diego known for? Here is a list of reasons why San Diego is famous and the top attractions you need to visit including...  
San Diego Padres

Gaslamp Quarter

San Diego beaches

Old Town San Diego

Balboa Park

San Diego Zoo

San Diego breweries

And more!
San Diego Padres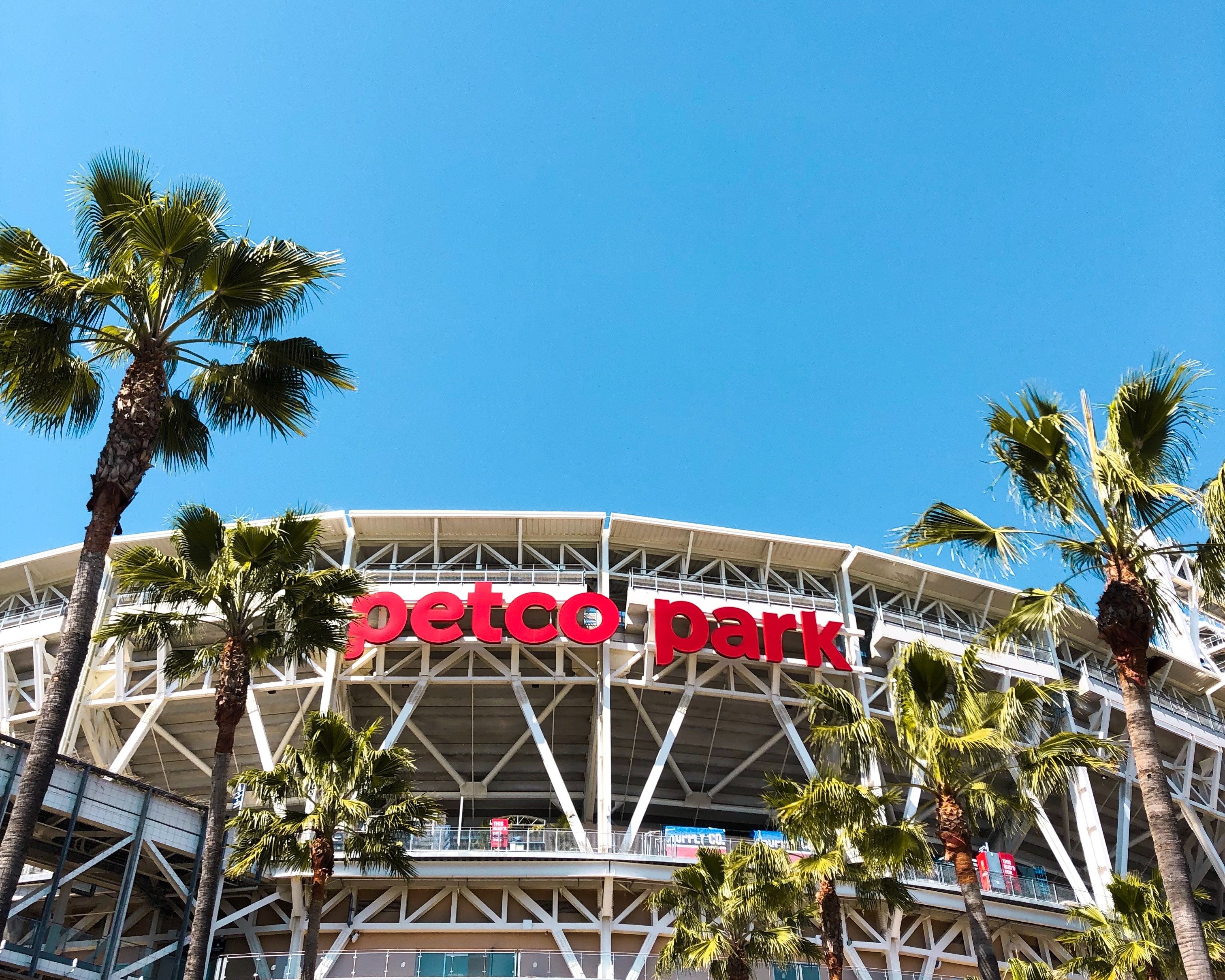 The Major League baseball team, the San Diego Padres, is one of the reasons San Diego is famous. Why not try to get tickets to see a Padres game while on vacation in San Diego? Or, as The Padres play in San Diego's downtown PETCO Park stadium, take a behind-the-scenes tour to learn all about the team's home.
Your guide will take you around the stadium and you will access to exclusive areas like the dugout, press box, and the hall of fame. Sports fans should also check out our guide to sports in San Diego for more athletic-themed ideas to add to your itinerary. 
San Diego Zoo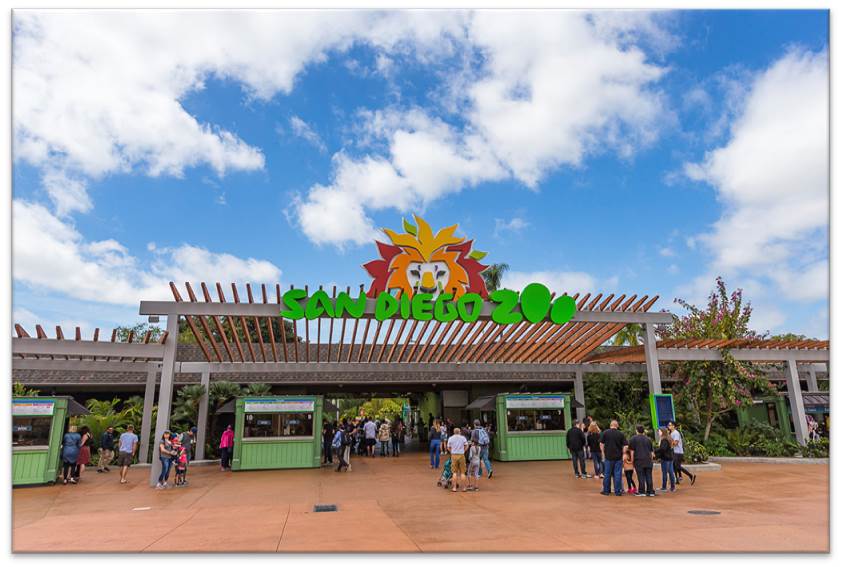 This is the most visited zoo in the United States, which is not surprising, as the San Diego Zoo is home to more than 4,000 animals and of more than 650 species. The various habitats, such as 'Lost Forest' and 'Northern Frontier' are located across a massive 100-acre lot, so you can explore all day.
If that wasn't enough, the zoo also has a separate Safari Park. The Safari Park is located just north of the city and spans more than 1,800 acres, and has more than 2,600 animals. Having trouble choosing between the zoo and the safari park, then consult this handy guide!
San Diego beaches
There are plenty of San Diego beaches to enjoy, including, Coronado, La Jolla, Pacific Beach, and Ocean Beach. With all these beaches come plenty of water activities to choose from, including kayaking, snorkeling, surfing, paddle-boarding, and whale watching. Here is our list of the best water sports to try while in San Diego:
Kayaking is a great way to explore the local area while taking in the city views from the water. From Coronado, you'll get great views of the skyline, PETCO Park, USS Midway, Glorietta Bay, and more. Or, head to La Jolla to explore the caves and get up close to marine life. Why not try a 90-minute tandem kayak rental in Coronado or a 90-minute tandem kayak rental in La Jolla, the perfect amount of time to enjoy a paddle beneath the San Diego sun.
To get up close to San Diego's marine life, snorkeling in La Jolla is a must. Rent all the equipment you need, including a mask, wetsuit, and flippers, and spend the day exploring San Diego's unique ocean life. All kinds of animals live in La Jolla's waters, so you have the opportunity to see dolphins, sea lions, leopard sharks, and garibaldi fish. Remember to take an underwater camera!
What better way to experience the SoCal lifestyle than surfing? Surfing is a great way to immerse yourself in San Diego culture while getting to enjoy the great beaches and weather. Beginners and pros alike will enjoy surfing in La Jolla, as its waters are calmer, making it a great place to practice riding the waves. Plus, you can rent a surfboard for the full-day, so you'll have hours to perfect your moves.
Paddle-boarding is the ultimate California sport, so where better to try it out than San Diego? At Coronado Island, take 90 minutes to paddle-board around San Diego Bay, and take in the city's sights. Alternatively, explore Harbor Island by paddle-board with a one-hour equipment rental. Or, if you're more into marine life, you can also explore the Ecological Reserve at La Jolla for 90 minutes. Wherever you decide to explore, paddle-boarding should be on your San Diego itinerary.
Whale watching and dolphin cruise
Take the opportunity to go on a Whale Watching and Dolphin Cruise while visiting San Diego. This two hour and 30-minute guided cruise will take you out into the ocean on a double-deck ship specifically designed for whale watching. You have the chance to see all kinds of whales, including the California Gray Whale, the Blue Whale, Orcas and more. Cameras at the ready!
Be sure to check out our guide to whale watching for top tips on making the most of your tour.
Old Town San Diego
One of the most famous areas of San Diego is the Old Town. Old Town San Diego is the birthplace of California and is the site of the first permanent Spanish settlement in California. Aside from its historical significance, it's a great area to visit for its attractions. One attraction in Old Town that should be on your itinerary is Whaley House.
The Whaley House is one of the most important buildings in San Diego and is perhaps the most haunted house in the USA. Discover the Whaley family history and keep an eye out for ghosts roaming the halls…
Balboa Park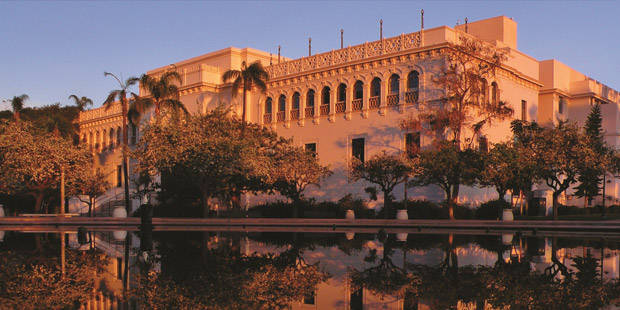 A San Diego vacation would be incomplete without a trip to Balboa Park. Not only does it have beautiful gardens and the zoo, but there are also 17 museums located within the park. From the Natural History Museum to the San Diego Museum of Art, there is something for everyone. The Go San Diego includes admission to the following Balboa Park attractions: 
Gaslamp Quarter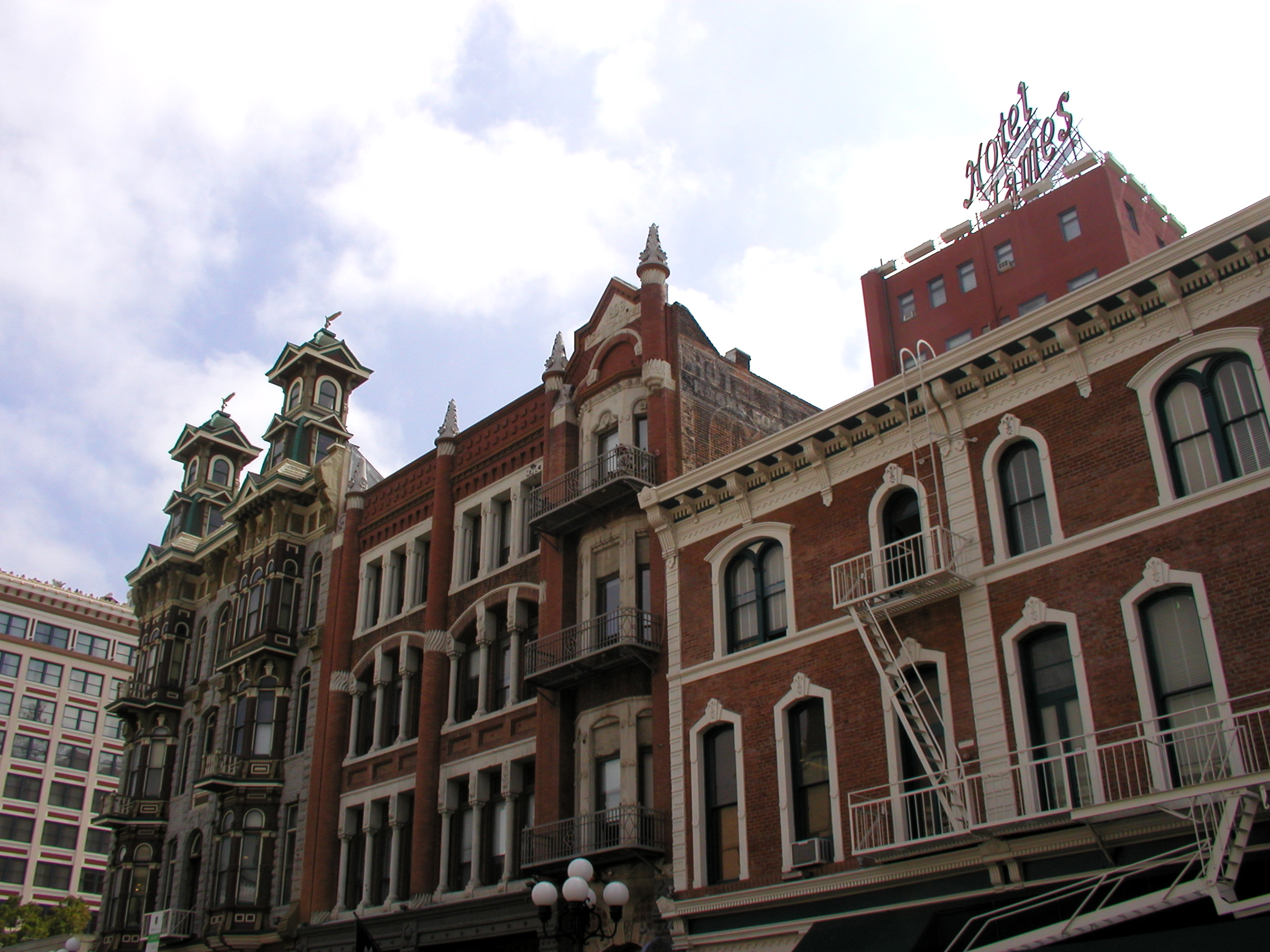 The Gaslamp Quarter is one of the most beautiful and lively areas of San Diego. Its Victorian architecture and its variety of bars and restaurants make it one of the most exciting areas of the city. To learn more about this unique neighborhood, head to the Gaslamp Museum at Davis-Horton House.
The Davis-Horton House has a fascinating history and is the oldest surviving structure in San Diego. For example, Alonzo Horton, the founder of San Diego, lived there. To learn more about this wonderful city, a visit to the Gaslamp Quarter should be on your itinerary. Be sure to check out our guide to the Gaslamp Quarter before you visit!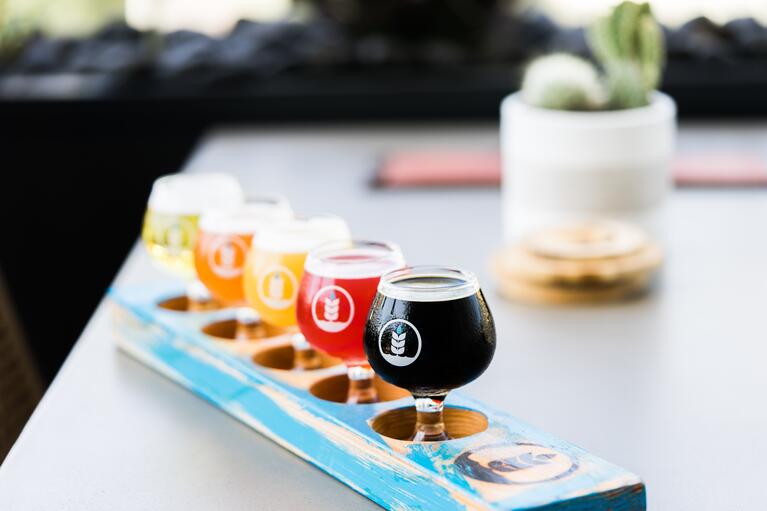 San Diego breweries
San Diego has more recently become famous for its craft beer industry. The city boasts more than 150 breweries and is one of the best cities for beer in the USA. While visiting San Diego, take a guided brewery tour or taste some local craft beers. At Pure Brewing, you have the choice of three fabulous locations in which to try their sample of colorful beer flights.
Consisting of five different 5oz. pours based on your personal preferences, these flights give you the chance to get a taste for the varied brews on offer at Pure.
In a setting replete with plants and soft lighting, this is an excellent spot to seek shade and cool off with a crisp and refreshing beer.

Save more with Go City®
The city's history, beautiful beaches, and world-famous attractions all make San Diego famous. You are sure to find fun attractions in San Diego that are perfect for you and your family. Experience everything the city has to offer for an exciting vacation and cultural trip. Remember, many of these popular San Diego attractions are included with the Go San Diego pass. You could save up to 55% on admission vs gate price.