Planning a vacation to San Diego? Our local experts put together a helpful San Diego neighborhoods guide so you can make the most of your time in San Diego. We highlighted a handful of the top attractions, places to see, and which neighborhoods in San Diego to visit during your vacation.
Balboa Park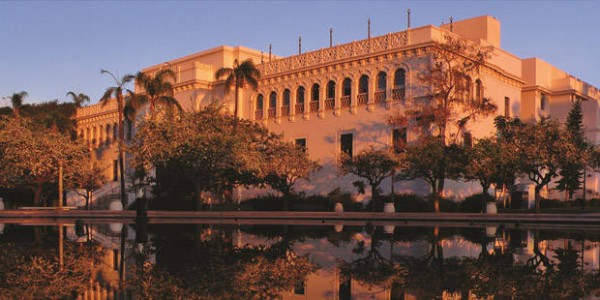 Balboa Park, a 1,400 acre urban park located between Downtown and Mission Valley, is home to an abundance of attractions, museums, and recreational facilities. The park itself features beautifully landscaped gardens and stunning Spanish Colonial Revival architecture. Take a stroll along El Prado, a wide walkway that runs through the middle of park. El Prado will take visitors by many main attractions and park features such as the Reflection Pond, the latticed Botanical Building, and the Bea Evenson Fountain. There are a LOT of amazing museums in this area - check out our list of more things to do in Balboa Park (many of which are included on the Go San Diego® Card).
Things to Do in Balboa Park
Be sure to check out the Giant Pandas and over 800 species of other animals from all over the globe at the world-famous San Diego Zoo.
Find a new appreciation for nature and the environment at the Natural History Museum.
Learn about aviation history at the Air and Space Museum.
Explore your scientific side with a trip to the Fleet Science Center, which offers plenty of fascinating permanent exhibits plus delightful special exhibitions and events.
The Japanese Friendship Garden is another popular option, offering the promise of true serenity in the midst of your busy vacation.
Check out the Spanish Colonial inspired architecture of the iconic Casa de Balboa.
North County Coastal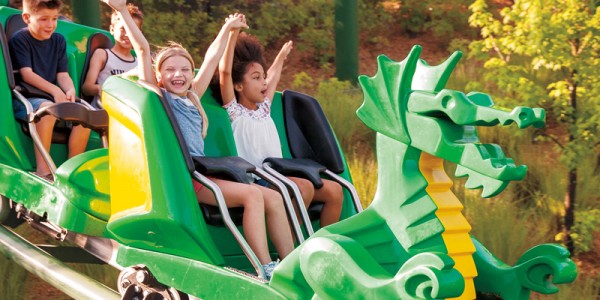 San Diego's North County Coastal region is home to many top attractions, beautiful beaches, natural preserves, and seaside villages.
Things to Do in North County Coastal San Diego
Go on a family adventure at the popular LEGOLAND® California and SEA LIFE® Aquarium.
Check out the beautifully landscaped gardens and exhibits at the San Diego Botanic Garden.
Explore animal wildlife of the Savannah on a mini-safari excursion at the San Diego Zoo Safari Park.
La Jolla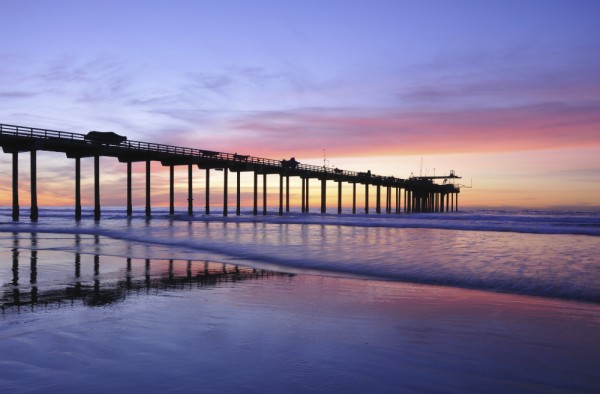 Just 15 minutes from downtown San Diego, La Jolla is a top destination for adventure-seekers looking to experience that Southern California beach lifestyle. Named "the jewel" of San Diego, La Jolla features a beautiful coastline, upscale dining and shopping, prestigious art galleries, and more.
Things to Do in La Jolla
Explore the coastline La Jolla on a kayaking adventure or put on some snorkeling gear and get up close to the sea life.
If you're a fan of fine art, be sure to visit the region's foremost forum devoted to exploring contemporary art at the Museum of Contemporary Art (La Jolla).
Check out a variety of marine habitats at Birch Aquarium at Scripps where you'll get an unforgettable view overlooking La Jolla and the Pacific Ocean.
Mission Bay & the Beaches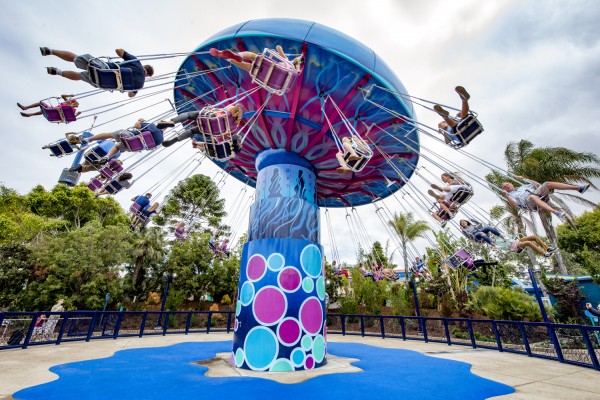 The contagious California laid-back lifestyle in Mission Bay and the Beaches makes it a top destination for locals and visitors alike. Ocean Beach, Mission Beach, and Pacific Beach feature expansive sandy beaches, good surf, active nightlife, a fun theme park, and casual dining. Mission Bay is comprised of 4,200 acres of ocean landscape that make it a popular spot for water sports like surfing, waterskiing, sailing, windsurfing, kayaking, and more. Its 27 miles of bike paths weave through the beach communities and provide cyclists and pedestrians with a fun way to explore the coastline.
Things to do in Mission Bay & Mission Beach
Head to Sea World San Diego for an unforgettable family experience. You can enjoy classic rides, innovative attractions, and plenty of animal encounters.
You may also enjoy a visit to Belmont Park in Mission Beach, which offers plenty of classic amusement park fun including mini golf, bumper cars, roller coasters, a carousel, and much more.
Mission Valley & Old Town
Mission Valley is a popular place for visitors to stay. Its main street, Hotel Circle, is lined with moderately priced hotels that attract families and budget travelers. The Old Town Historic Park is where California began. Old Town is home to several museums that document the city's unique history and lots of shops and casual restaurants. Be sure to visit the most haunted house in America for a spooky take on San Diego's history. You can also opt to take a trolley ride of San Diego's Old Town, which will offer an excellent overview of the neighborhood and the city's impressive history.
Hillcrest
Hillcrest is San Diego's first self-contained suburb and is known for being the central hub of San Diego's gay and lesbian community. Visitors will notice the towering pride flag where the famous annual LGBT Pride Parade begins. The area features walkable streets complete with eclectic shops, cafes, restaurants, bars, and nightclubs.
Downtown
San Diego's Downtown is a thriving neighborhood for business, dining, shopping, and entertainment. The Downtown area encompasses Little Italy, Cortez Hill, Columbia, Core-Columbia, Gaslamp Quarter, East Village, Marina, and includes the Embarcadero (waterfront boardwalk). We've got some fun recommendations for things to do in Downtown San Diego - if you want to spend some time in that area during your trip.
Little Italy
As its name suggests, Little Italy is an area in Downtown San Diego rich with Italian culture from its early roots as a fishing neighborhood. Its Italian culture is apparent in its cuisine, little shops, and architecture.
Things to Do in Little Italy
Check out over 150 booths featuring fresh produce, artisan foods, and specialty items at the popular Farmer's Market every Saturday between 8 am and 2 pm at W. Cedar and India streets.
Leave your guidebook behind and hop into a GoCar for a GPS guided tour of the city. As you drive, the GoCar narrates the tour based on your surroundings.
Learn all about the maritime history of the western world at the Maritime Museum of San Diego.
Cortez Hill
Cortez Hill is one of the oldest San Diego neighborhoods in Downtown. Visitors will enjoy the quaint, Victorian and row style townhomes and poking around the various shops.
Things to Do in Cortez Hill
Visit El Cortez hotel, a San Diego landmark built in 1926 in Spanish Colonial Revival Style. You'll get a view of downtown San Diego and Balboa Park from the top of the hill.
Get a little shopping in at the pedestrian-friendly area complete with shops and sidewalk cafes lining Fifth and Sixth Avenues.
Core-Columbia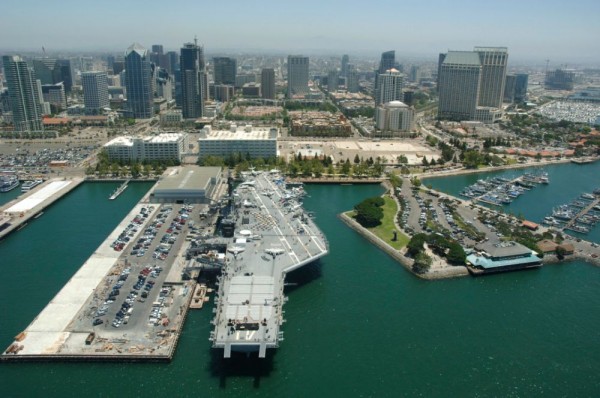 The Columbia neighborhood is a hub of activity with lots of green space, the Embarcadero Promenade, the Sante Fe Depot, museums, and more.
Things to Do in Core-Columbia
Take a tour of the USS Midway aircraft carrier, a floating museum of American military history at the Midway Aircraft Carrier Museum.
Museum of Contemporary Art is known for showcasing works by upcoming and under-recognized artists in addition to major figures in international contemporary art.
Explore the sea life of San Diego's coastal waters on a whale watching tour.
Go on an informative and exciting harbor cruise and catch the best highlights of San Diego's coast.
Gaslamp Quarter/ Horton Plaza
Named for its gas lamp lined streets, the Gaslamp Quarter is a top destination for shopping, fine dining, nightlife, and entertainment.
Things to Do in the Gaslamp Quarter
Visit the oldest surviving structure located in Downtown San Diego -- The Gaslamp Museum at the David-Horton House (formerly known as the William Heath Davis House), which was actually built in 1850.
Head to the Horton Plaza, a multi-level shopping plaza, movie theatre, and recreational facility.
Check out the popular nightclub scene for an evening packed with fun.
East Village
Located on the eastern side of Downtown San Diego, Eastern Village is home to the San Diego Padres and PETCO Park. Catch a game at the park or check out the fantastic view from home plate on a tour of the stadium.
Marina
The Marina district is home to the Embarcadero, Seaport Village, the bayside San Diego Convention Center, and more.
Things to Do in the Marina District
The New Children's Museum features hands-on creative activities and innovative artwork that kids can touch, move, or climb.
Head to Seaport Village, a 14-acre waterfront shopping, dining, and entertainment destination.
Embarcadero
The Embarcadero boardwalk runs along San Diego's downtown waterfront extending from the Embarcadero Marina to the Maritime Museum of San Diego.
Coronado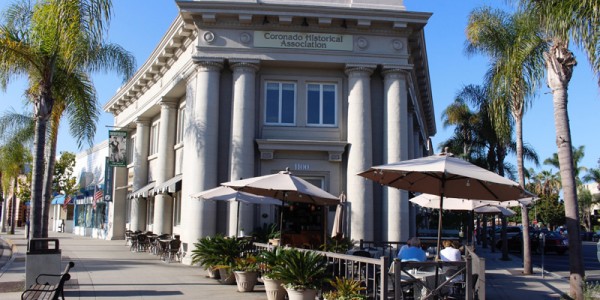 Coronado peninsula, often referred to as an island, features pristine beaches, gentle surf, and a welcoming community feel. Coronado is connected to the mainland by a long, sandy strip called Silver Strand. Hop on a ferry from Downtown for a fun way to get to Coronado and experience the bay.
Things to Do in Coronado
Check out the famous Hotel del Coronado and learn more about Coronado's history on a Coronado Heritage Walking Tour.
You could also opt to enjoy a lunch at the historic Hotel, if you're looking for a special experience.

Explore the coastline of the peninsula on bike or take a kayak out on the water for a fun adventure.
Save on Attraction Admission in San Diego Neighborhoods
If you're exploring this many different parts of San Diego, you're bound to want to visit a few of these exciting attractions. Consider picking up a San Diego attractions pass to suit your traveling needs. Whether you're in town for only a day or two, or even a whole week, you'll find the perfect pass for you. Save up to 55% versus paying at the gate!