There is a reason California has been deemed the Golden State of our nation. With seemingly endless beaches and sunshine - California offers an outdoor playground for kids and families of all ages. Southern California is a great choice for budget-minded travelers when you use a Go San Diego Card, which makes visiting San Diego on a budget a breeze. We've connected with some SoCal locals to put together a list of budget-friendly family fun for your next San Diego adventure.
Save on Admission to Tourist Attractions
Admission to many of these San Diego tourist attractions are included on the Go San Diego Card. The Go San Diego Card give you the flexibility to choose as you go from dozens of top attractions to create a vacation tailored to your family's interests. See all available passes, attractions & prices – Learn more. A few of the attractions include:
The San Diego Zoo
LEGOLAND® California
SeaWorld® San Diego
USS Midway Museum
And more!
Top Attractions to Visit for a Budget Friendly Trip
The San Diego Zoo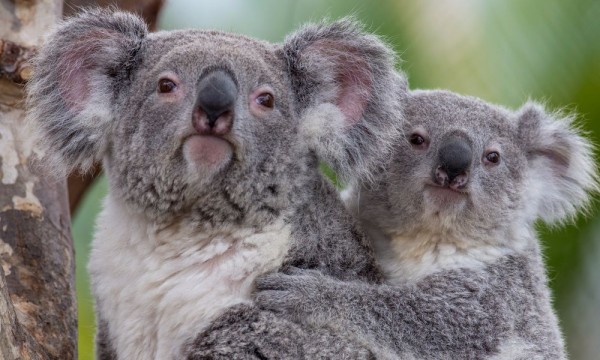 The San Diego Zoo is home to over 3,500 animal ranging from salamanders and frogs to elephants and giant pandas. With a such variety, there is sure to be an animal to wow everyone. This animal haven offers 100 acres of paths surrounded by flourishing plants and is also open 365 days a year. We suggest hopping on the Skyfari to get an overview of the park and map-out your day. The Skyfari offers a bird's-eye-view of exhibits, plants and San Diego's Balboa Park: you may even scope out an evening picnic spot. Getting In: San Diego Zoo tickets are included on the Go San Diego Card.
LEGOLAND® California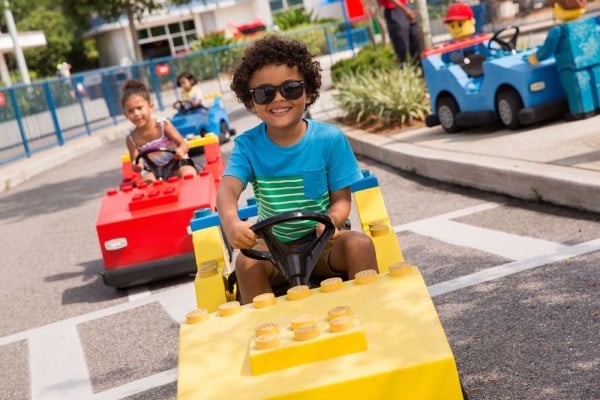 Located just north of San Diego in Carlsbad, CA, LEGOLAND California is a world of its own. With over 60 rides and attractions, LEGOLAND ignites the imagination while guaranteeing to get everyone's creative juices flowing. The Imagination Zone exposes children to hands-on stations that allow them to build and race their own cars. Too young to build your own race car? LEGOLAND also offers a DUPLO Play center designed to tap into your toddler's inner engineer. Other attractions at LEGOLAND include: NINJAGO World, Miniland USA, Pirate Shores, Explorer Island and much more for creating a memorable trip. Getting In: LEGOLAND California tickets are included on the Go San Diego Card.
SeaWorld San Diego
Dive into life underwater with a visit to Sea World San Diego. SeaWorld San Diego is home to a variety of aquatic life and allows visitors to get up close and personal with penguins, sea turtles, dolphins, whales, sharks, California sea lions and more! Ever wanted to speak dolphin? SeaWorld San Diego's Dolphin Interaction Program is a must-do attraction that teaches you to communicate with dolphin's using the universal language of play and various hand signals. If you'd rather look and not touch – the park offers a number of shows and attractions that both educate and entertain us about life in our oceans.
Getting In:
SeaWorld San Diego tickets
 are
included
 on 3, 5, and 7-Day Go San Diego Cards.
USS Midway Museum
After getting a glimpse of what its life living under the ocean, explore life on the ocean by visiting the USS Midway Museum, America's longest serving Navy air craft carrier of the 20th century. The USS Midway Museum allows guests to get an inside-look at what life was like aboard the ship for over 225,000 Midway sailors. There are over 60 exhibits that feature all facets of life aboard the Midway from sleeping quarters, engine room, machine shops to the ship's jail and post office. With over 972 feet to explore, most visitors spend 3-4 hours exploring this "City at Sea." Getting In: USS Midway Museum tickets are included on the Go San Diego Card.
San Diego Harbor Tour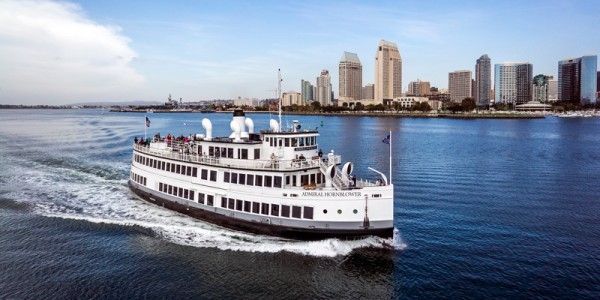 There is something amazing about a city-scape from the ocean; hop aboard a San Diego Harbor Tour for the chance to see San Diego Bay from a different perspective. The San Diego Harbor Tour highlights a variety of historical and naval landmarks in San Diego. The tour allows guests to choose between the South Bay's Coronado Bay Bridge and USS Midway or a tour through North Bay, each tour lasting about an hour. Regardless of which Bay is chosen, you'll be immersed with both history and beauty while cruising through San Diego Bay! Getting In: One Hour Harbor Tour by Hornblower Cruises are included on the Go San Diego Card.
Fun Options to Visit During Your Trip:
Whether a short or long-stay in San Diego, this city offers so much. Educate the inner scientist, please the ocean lovers or create your own tour-de-San Diego all whilst saving money; below are some fun budget-friendly options also included on the Go San Diego Card. San Diego Zoo Safari Park – If you didn't expect to go on an African Safari in San Diego – think again! The San Diego Zoo Safari Park is home to over 2,600 animals including lions, tigers, elephants, giraffes, antelope and more! San Diego Air and Space Museum – Located in San Diego's Balboa Park, fly through aviation history at the San Diego Air and Space Museum. The museum is home to the first vehicle that defied gravity in the sky – a model of the Montgolfier brothers 1783 hot air balloon. San Diego Natural History Museum – Also in Balboa Park, the San Diego Natural History Museum (TheNat) offers enriching history of Southern California and Baja California. View over 200 skulls, fossils and plant life with TheNat's unique educational family-friendly exhibits. Whale Watching Tour- Spend an afternoon on the water, where you're guaranteed to see gray whales! This excursion is narrated by a naturalist from Birch Aquarium and will be sure to enlighten you with knowledge off the majestic gray whale. GoCar Tours - Meander through the streets of San Diego with San Diego's first-ever GPS guided tour car. This little yellow storytelling Gocar will point out landmarks, let you choose the stops and makes for a great way to see the city!
Free Activities for a Budget Friendly Vacation
San Diego Beaches – A trip to California simply isn't complete without a swim in the Pacific Ocean. Grab the towels, pack the lunches and take a drive down the Pacific Coast Highway (PCH) to one of our favorite beaches near San Diego: Mission Beach, Coronado, Imperial Beach and Moonlight Beach. You won't want to leave the beach before sunset and be sure to pack the camera – California sunsets are a truly stunning. Seals at La Jolla Cove – While exploring the La Jolla area, you'll want to follow the crowd for this one. On any given day at La Jolla, people gather around Shell Beach and Children's Pool to watch as Seals and Sea Lion's swim and frolic throughout the area. These furry friends are used to modelling for photos all day long and you may even want to capture the 'seal scooch' on video. Seaport Village- San Diego's Seaport Village will satisfy the foodie, music lover and shopaholic all in one place. With over 50 shops, free outdoor entertainment and a variety of restaurants - this unique area is a great place for an afternoon or evening stroll. Old Town- When the Europeans first settled in California, Old Town San Diego was their place of choice! Historic Old Town is now considered the birthplace of California offering rich history, museums, artisan festivals, galleries and restaurants all in one convenient, beautiful area. Mission Bay Park – With 27 miles of sandy shoreline, Mission Bay is scattered with campers, kite boarders, runners and beach goers alike. Mission Bay is a great place to spend an afternoon or evening picnic. We suggest renting bikes and cruising down the 14-mile bike path while taking in the stunning views.
Let's Recap on Visiting San Diego on a Budget
There you go - a few great recommendations for things to do when visiting San Diego on a budget. Remember, many of these great budget friendly attraction options and more are included on the Go San Diego Card, where you can save up to 55% on combined admission vs paying at the gate. So when you are planning your trip, consider including some of these options to your San Diego vacation itinerary.