Planning that perfect San Diego Spring Break in 2019? Then you're probably looking for a few ideas for places to take the whole group that truly take advantage of all the city has to offer. After all, you only have so many days in town and you want to make sure you're seeing the best attractions for your family. So if you're trying to piece together a great spring break trip to San Diego that combines local flavor with some great attractions, this post is for you! Great attraction options include:
The Fleet Science Center
The San Diego Zoo
The Air & Space Museum
LEGOLAND California
USS Midway Museum
Knotts Berry Farm
Kayaking in La Jolla
and more!
Many of the attractions listed here are included on the Go San Diego® Card.
Choose as you go from
dozens of top San Diego attractions
 and save up to 55% off combined admission vs. paying at the gate. Or, build your own pass and save up to 20% off. See all available passes, attractions & prices – 
Learn more
.
Fleet Science Center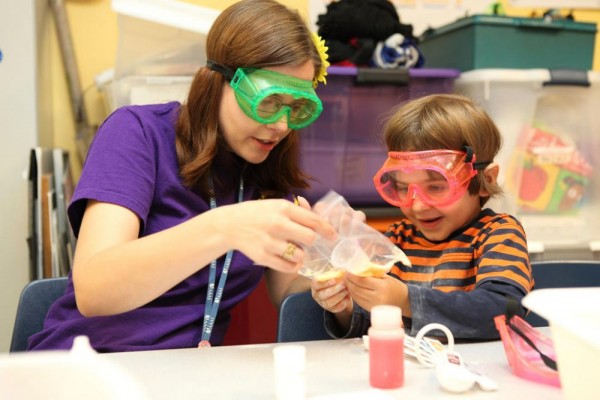 This popular institution is beloved by locals and visitors alike. Come here with kids of all ages to see how they explore a wide variety of issues in the sciences. Top themes include climate change, the human body, and the frontiers of the known world. They also have a bunch of hands-on activities, perfect for small kids. Older kids will learn a lot from the interactive exhibits, and everyone will love the stunning visuals. One of the popular special exhibitions is the twice-daily show "Don't Try This at Home." Hosted each day at 12:30 and 2:30, this show highlights scientific experiments that are too wild and crazy to do at home. Kids will love these demos! Getting In: Admission to the Fleet Science Center with IMAX Movie is included with the Go San Diego® Card.
Explore Balboa Park 

You'll definitely want to spend a little time exploring Balboa Park with your family. It's the nation's largest cultural park and it appeals to so many different interests that we're sure you'll find something cool to explore. Love animals? Then a must-see is the world famous Zoo. Lucky for you, our pass includes a San Diego Zoo ticket. It's one of the best zoos in the country and only one of four American zoos with the adorable Giant Pandas. You'll need a few hours here, so if you do choose to go to the zoo plan on it being at least half of your day. Insider Tip: go when it first opens to see the animals at their most active, or save it for the evening during feeding time when they'll be lively again. Visiting during late March? Stick around for more updates about Yaycation at the San Diego Zoo! Getting In: Admission to the San Diego Zoo is included with the Go San Diego® Card.
Enjoy LEGOLAND California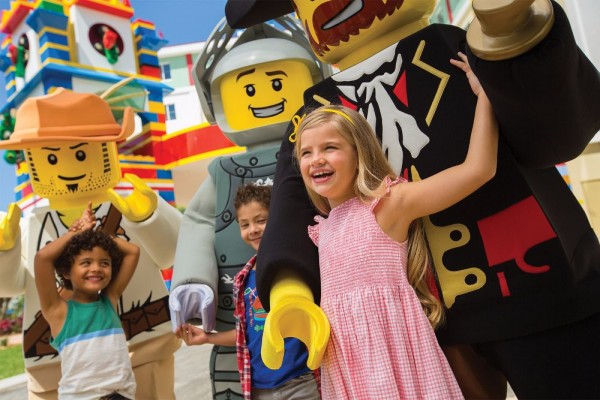 What better place for the kids to explore and play than the delightful LEGOLAND California? It's one of the most wonderful places in the region for their imaginations to soar to new heights. They'll be able to play with real LEGO blocks, but that's just the beginning. There are many top attractions at LEGOLAND, like the new and exciting expansions to the NINJAGO exhibit! Plus, there are fun rides and slides like the Dragon Coaster, for those looking for a fun theme park excursion. While this attraction is geared towards younger kids, it's sure to be a charming experience for all involved. Getting In: Admission to the LEGOLAND California is included with the Go San Diego® Card.
Visit World Class Museums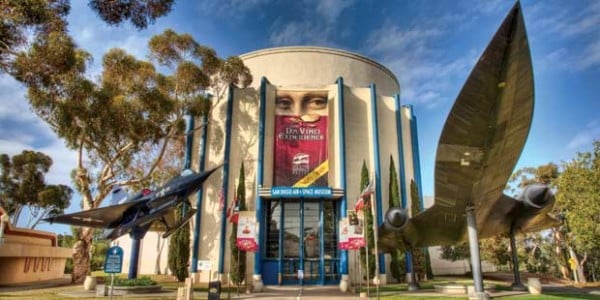 Dreamed of being an astronaut when you were a little kid? Head to the Air & Space Museum for some amazingly cool historic aircraft and a fascinating history of flight in San Diego. An aspiring artist, or just a fan of art? Be sure to stop by the San Diego Museum of Art to see their awesome holdings. Strengths of their collection include European paintings from the seventeenth and eighteenth centuries, South Asian art, and some nineteenth and twentieth century American art. Choose two or three of these to visit your first day and you've got a full day of enjoyable explorations ahead of you. Getting In: Admission to these and many other museums is included with the Go San Diego® Card.
Explore the USS Midway Aircraft Carrier Museum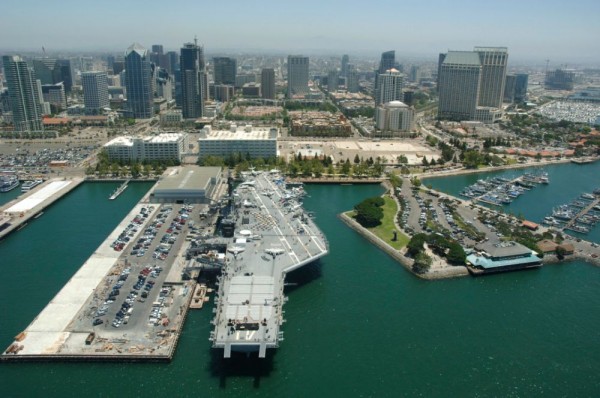 Another top historical attraction in San Diego is the USS Midway Museum -- in fact, it's one of the most popular attractions in the entire city and in the entire United States! This massive retired aircraft carrier is both an engineering marvel and an impressive show of military might. A visit here is an ideal opportunity to learn all about the history of San Diego's extensive naval culture, and particularly the role that the USS Midway played across the many decades she was in active service. The self-guided tours are accessible for all ages, and kids will love the chance to explore the ship's living and working areas. Getting In: Admission to the USS Midway Museum is included with the Go San Diego® Card.
Enjoy Lovely La Jolla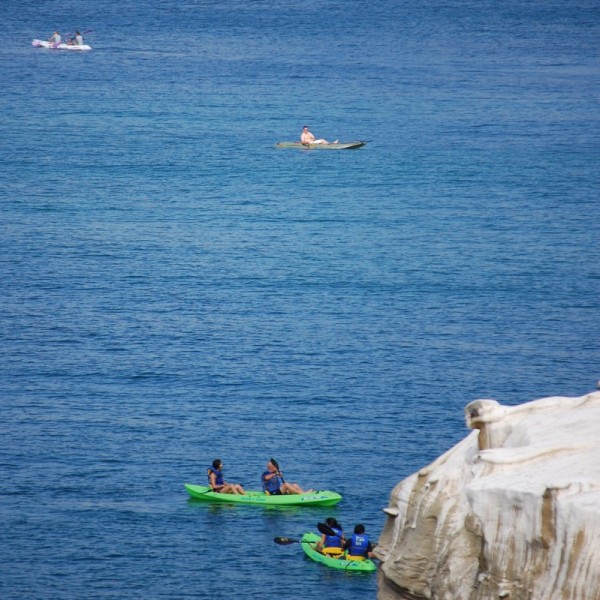 This stunning locale is the perfect setting for swimming, sunbathing, hiking, biking, kayaking, snorkeling…you name it, you can enjoy it in La Jolla. Spend the morning sunbathing and watching the kids splash in the waves, then rent some kayaks or go snorkeling for a fun afternoon in the sun. If you'd prefer something a little more off the beaten path, head to Mission Bay Park for some beautiful waterways and fewer crowds. You can even take a quick drive down to Point Loma to see a cool historic lighthouse and some amazing ocean vistas. Along the way, be sure to snap photos of the really neat tide pools in the area – they're perfect for that charming Instagram, and there's no filter required. Or, if you're looking for more wooded vistas Torrey Pines State Natural Reserve is a must-see. It's a natural park with tons of trails for hiking or running and a vast swathe of the natural world to explore. Getting In: Kayak rentals in La Jolla are included with the Go San Diego® Card.
Check Out the Theme Parks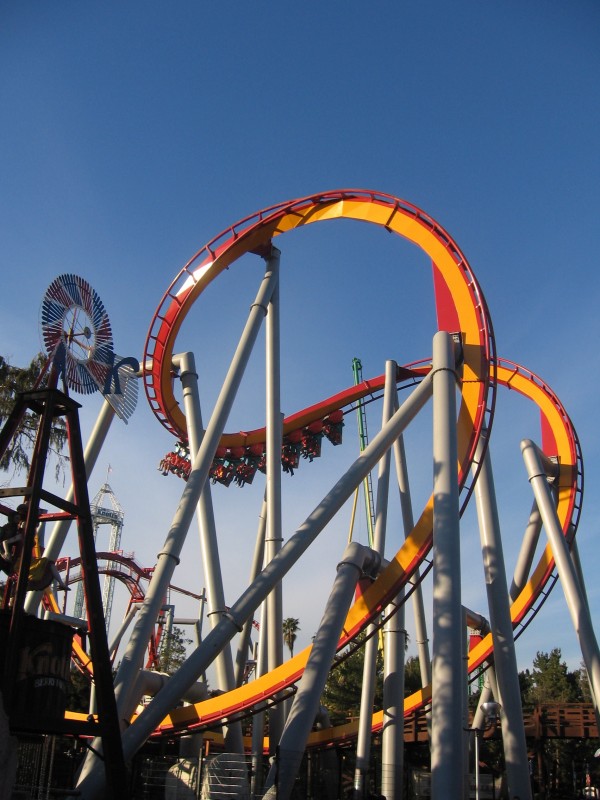 If you're looking for a great, classic theme park with some local color, then Knott's Berry Farm (a great adventure park) and Knott's Soak City (their sister water park) are ideal for you. Filled with amazing rides, slides, and other great attractions, you can spend an entire day at one or both. Your kids will have an absolute blast, too! Another fun option is the beachfront Belmont Park, which offers a more boardwalk feel if you're going for that real beach vacation vibe. Take advantage of the unlimited ride wristband for some serious fun. Getting In: Admission to the Knott's Berry Farm, Knott's Soak City, and Belmont Park are all included with the Go San Diego® Card.
Hop Aboard a Whale Watch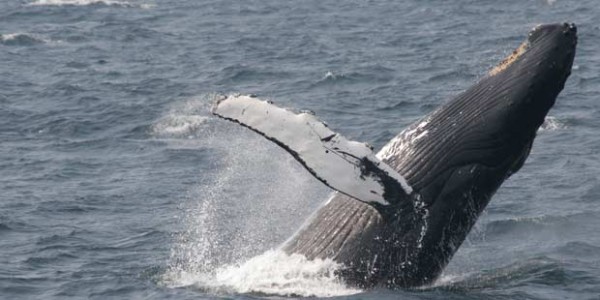 A whale watch is a nice relaxing option to slow down a bit, which the whole family will enjoy after multiple theme parks. It's also the perfect opportunity to commune with nature, spend a little time appreciating the beauty of the ocean, and catch a few glimpses of some of the world's most fascinating giant creatures. Or, if you're looking for something a little more historical, swing by Old Town San Diego to scope out beautiful old buildings and significant sites. Getting In: San Diego Whale Watch tickets are included with the Go San Diego® Card.
 Explore the City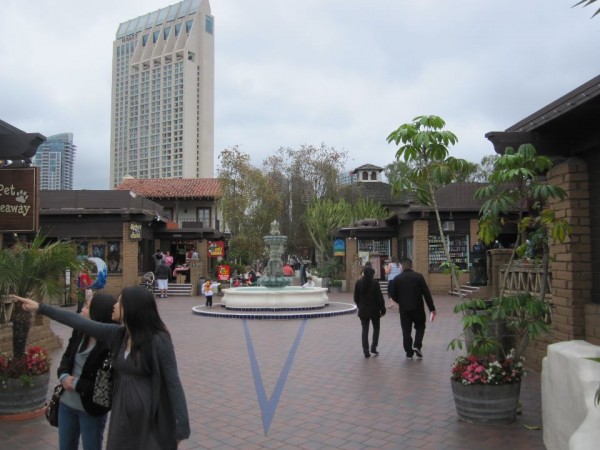 If you've had your fill of fabulous activities and attractions, it's time for some sightseeing. This will give everyone a chance to see new and interesting parts of the city that won't cost a dime. Try wandering around Seaport Village for some distracting window-shopping, tasty lunch options, and the chance to enjoy the city like the locals do. Visit the Gaslamp Quarter to snap photos of the fascinating historic sites and beautifully preserved Victorian architecture. If you're particularly interested in this part of the city, check out the Gaslamp Quarter Museum, located in the Davis-Horton House. At this historic home you can learn all about the different people who have lived there over time, and check out their Victorian-era gift shop. If your last day falls on a Sunday, then head back to Balboa Park for a fun, free organ concert at Spreckels Organ Pavilion. It featuring one of the world's largest outdoor pipe organs (trust us, it's really cool). Getting In: Admission the Gaslamp Museum is included with the Go San Diego Card.
Save on Admission
Remember, a lot of the popular attractions listed here are included on the Go San Diego® Card. It provides admission to tons of museums, amusement parks, cultural institutions, and more, plus it offers additional discounts on some dining and shopping options. So if these ideas seem like they might be great additions to your perfect San Diego Spring Break, grab a Go Card today!