While most tourists focus their San Diego explorations on Balboa Park, there is so much to see and do in the downtown area that it would be a shame to skip it. In fact, you can make an entire trip out of roaming Downtown San Diego alone! From top-notch museums to exhilarating whale watches to historic homes, you can find it all in this exciting neighborhood. So, if you're looking for things to do downtown during your trip to San Diego, check out our list of the best local activities and attractions, including...
USS Midway Museum
Whale Watch
Harbor Cruise
PETCO Park Tour
Museum of Contemporary Art
And more!
Save on Downtown San Diego Attraction Admission
Admission to many of these top San Diego attractions and activities and more are included on the Go San Diego® Card. Choose as you go from dozens of top attractions and save up to 50% on combined admission vs. paying at the gate. See all available passes, attractions & prices – Learn more.
Things to Do in Downtown San Diego
USS Midway Museum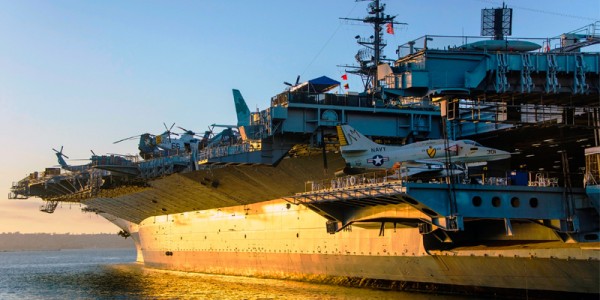 Visit the twentieth century's longest-serving aircraft carrier (in operation for over 50 years!) and explore its many depths. From crew quarters to the flight control deck and beyond, there are plenty of nooks and crannies to explore aboard this 74,000-ton ship. It's also a great chance to enjoy the scenic San Diego coastline! Getting In: USS Midway Museum tickets are included on the Go San Diego® Card.
Harbor Cruise by Hornblower Cruises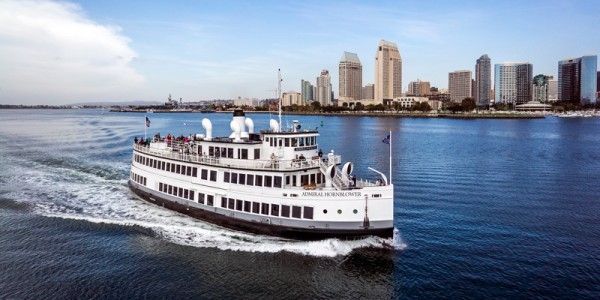 Enjoy a one-hour tour of the lovely San Diego Harbor and see all the top waterfront sights. Choose from a North or South Harbor tour; either way you're guaranteed to soak up all the best historic, cultural, and natural landmarks along the way. With San Diego's significant maritime heritage and the invaluable role it has played in times of peace and conflict, a tour like this is a great opportunity to explore an important harbor. Plus, it's fun to get out on the water and see San Diego's skyline from the bay. Getting In: San Diego Harbor Cruise tickets are included on the Go San Diego® Card.
Whale Watch by Hornblower Cruises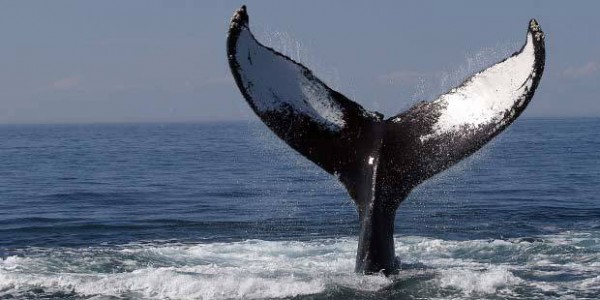 Set out for the open ocean on this 3.5-hour excursion to seek out some of the world's largest and most majestic creatures. Keep an eye out for grey whales, which migrate from Alaska to Baja California during the winter months in massive numbers. You'll also likely see a number of other ocean critters, like seabirds, dolphins, seals, and sea lions. Getting In: Whale Watching San Diego tickets are included on the Go San Diego® Card.
PETCO Park Tour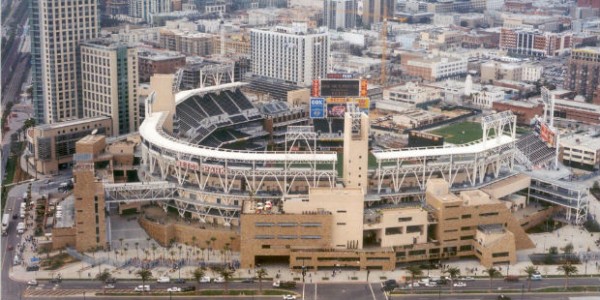 This interactive guided tour showcases one of the most popular destinations in all of San Diego: PETCO Park, home of the beloved San Diego Padres baseball team. Explore the major sites of the park, including the press box, the dugout, luxury suites, and more. Don't forget to marvel at the palm trees and sandy stretches that surround the park – truly a SoCal attraction. Getting In: PETCO Park Tour tickets are included with the Go San Diego® Card. Tickets to San Diego Padres games are separately ticketed and are not included.
GoCar Tours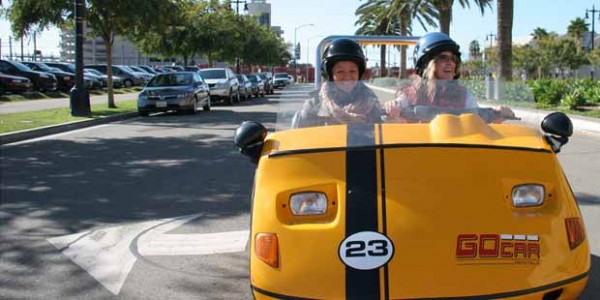 Hop aboard the world's first GPS-guided storytelling car for a ride you'll never forget. Explore San Diego's top downtown sites with informative, guided narration that stops and starts when you do. Ride the entire half hour straight through for uninterrupted narration, or pause where you like to explore a bit and resume when you get back in. Either way, it's bound to be a blast! Getting In: San Diego GoCar Tours are included on the Go San Diego® Card.
The New Children's Museum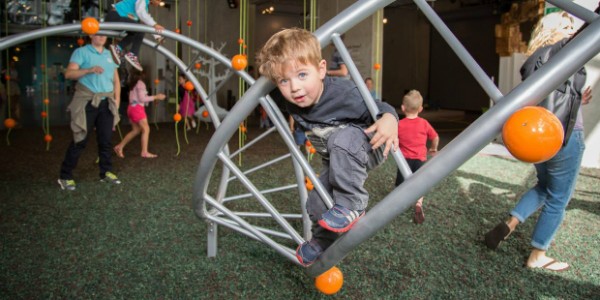 Thoroughly interactive and delightfully entertaining, the New Children's Museum is also one of the best educational experiences for kids in the entire city. They can explore interactive and passive exhibits, get their hands dirty with arts and crafts activities, and engage their minds with demonstrations and activities. A visit here is a valuable opportunity for them to learn and play at the same time. Getting In: New Children's Museum tickets are included with the Go San Diego® Card.
Museum of Contemporary Art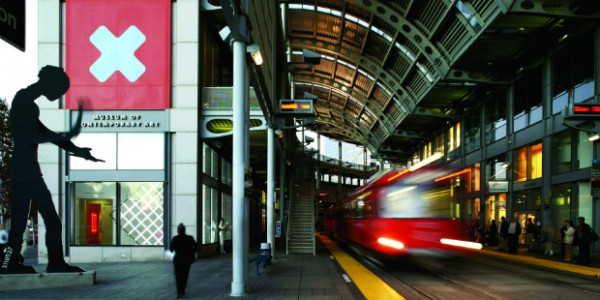 With more than 4,000 works of art created since 1950, this museum is one of the foremost collectors of modern and contemporary art in the region. Their collections span the gamut from new up-and-comers to world-famous established artists, keeping tabs on the latest developments in the modern art world. You'll see everything from painting to performance art here. Getting In: Museum of Contemporary Art tickets are included with the Go San Diego® Card.
William Heath Davis House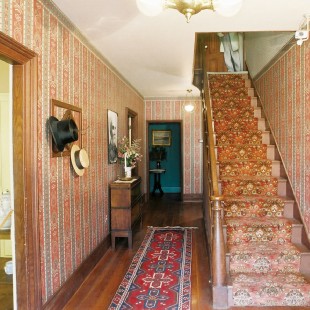 There's no better way to explore Downtown San Diego than to visit the one-time residence of William Heath Davis, the first person who attempted to build a Downtown San Diego. Built by Davis in 1850, this historic home is the oldest building in downtown San Diego. It's been home to a number of famous people and has seen many of the most important historical events in the development of San Diego. Each room is decorated to represent a different era in the house's history, so a visit here is truly a walk back in time. Getting In: William Heath Davis House tickets are included with the Go San Diego® Card.
Seaport Village
One of the most popular places to for locals and visitors alike to explore, Seaport Village is a bustling area filled with shops, restaurants, fountains, ponds, and more. It's a great place to souvenir shop, dine, and just relax and people watch. Spend an hour or so here in the afternoon, or come for an evening waterfront stroll. Getting In: Admission to Seaport Village is free.
Maritime Museum of San Diego
This is a great companion attraction to the USS Midway Museum. Located right nearby, the Maritime Museum of San Diego is dedicated to exploring the city's impressive naval history and the history of the world's maritime endeavors through the restoration of historic ships. Board beautifully restored historic ships, attend special events, and enjoy interactive exhibits. This is a truly unique thing to do in Downtown San Diego! Getting In: Admission to the Maritime Museum of San Diego is separately ticketed and not included on the Go San Diego® Card. To purchase tickets and for more information about this attraction, please visit the attraction website.
The Gaslamp Quarter
This cultural hotspot is also a historic neighborhood in San Diego, and is a delightful place to explore for a variety of reasons. Whether you want to boutique shop and look at historic homes and landmarks during the day, or dine, dance, and party at night, there's something in the Gaslamp Quarter to suit every interest.
Getting In:
Access to the Gaslamp Quarter is free.
Remember to Save on Attraction Admission
There you have it - a few great recommendations for things in downtown San Diego. Don't forget -- many of these fun attraction options and more are included on the Go San Diego® Card, where you can save up to 50% on combined admission vs. paying at the gate. We hope you consider adding a few of these great options to your San Diego vacation plans.