San Diego, California might be best known for its beaches, boardwalks and palm trees, however, this city has a lot more to offer than a gorgeous pacific coast line. With year-round warm temperatures and almost continuous sunshine, it comes as no surprise that San Diego sits in the Top 10 Best Family Vacation Destinations. While San Diego's beaches certainly contribute to this esteemed ranking, it is all of the activities besides the beach that make San Diego one well rounded city by sea. Some fun suggestion of things to do in San Diego besides the beach include...
San Diego Zoo
San Diego Harbor Cruise
Belmont Park
San Diego Natural History Museum
and much more...
Save on Attraction Admission
Admission to many of these top San Diego attractions & activities are included on the Go San Diego Card. Choose as you go from many top attractions and save up to 55% on combined admission vs. paying at the gate. See all available passes, attractions & prices – Learn more.
San Diego Natural History Museum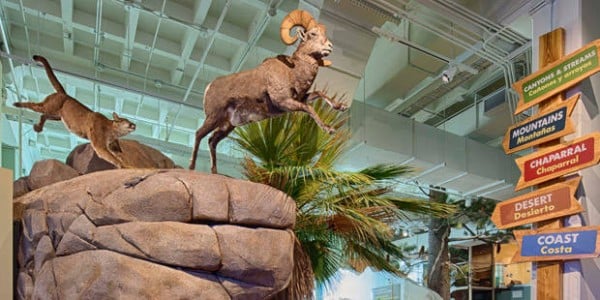 Indulge the family in California's rich history at the San Diego Natural History Museum (theNat). Nestled in San Diego's famous Balboa Park, theNat features exhibitions that will take you back 75-million years. TheNat's most recent exhibition, Coast to Cactus in Southern California, invites guests to explore the depths of California's diverse landscape. From coastal wetlands and deserts to the Sierra Nevada Mountains, this exhibit highlights what makes California home to such unique biodiversity. Getting In: San Diego Natural History Museum tickets are included on Go San Diego Cards.
San Diego Zoo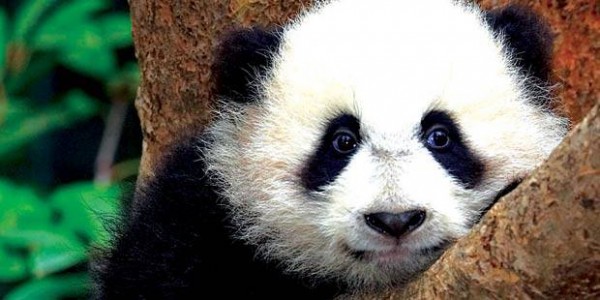 Located under a half mile from theNat, the San Diego Zoo is also located in the iconic Balboa Park. After recently celebrating its 100th birthday, the San Diego Zoo has had a century to perfect the ultimate zoo experience for your family to enjoy. Whether you're looking to say good morning to panda's, get an inside look into the Elephant Care Center or get up close with Koala's, each unique experience will be sure to leave the whole family wowed! In addition to the various experiences, the zoo offers a variety of shows and entertainment daily including animal encounters, keeper talks and giraffe feedings. Talk about an amazing thing to do in San Diego besides the beach! Getting In: San Diego Zoo tickets are included on Go San Diego Cards.
SeaWorld® San Diego
Experience life underwater at SeaWorld San Diego.  Let the marine world come alive before you with one of SeaWorld's many interactive programs. SeaWorld's expert trainers provide guests with insight on how they communicate with dolphins, white beluga and penguins! Aside from being home to polar bears, sea turtles, sharks, sea lions and many more of the ocean's majestic beings; SeaWorld San Diego also offers a variety of rides and attractions. Hop aboard the Manta and you will be experience the thrill of being a stingray through SeaWorld's first multi-media double-launch roller coaster!
Getting In:
SeaWorld San Diego tickets
are included as an option on 3, 5, and 7-Day Go San Diego Cards.
San Diego Harbor Cruise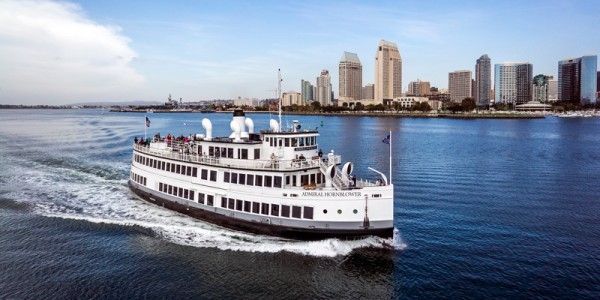 Once the family has experienced the underwater world, save some time to cruise above the ocean on a San Diego Harbor Cruise to soak in some spectacular views and knowledge. Each Harbor Cruise is narrated by a professional guide who will share the rich history of either the North Harbor or South Harbor of San Diego; the choice is yours! The North Harbor cruise highlights the North Island Naval Air Station, Fort Rosecrans Cemetery, 1863 Star of India and Maritime Museum Vessels and the Cabrillo National Monument and Point Loma Lighthouse.  The North Harbor Cruise will also go by the US Naval Marine Mammal Training Center where sea lions and dolphins are taught to locate and detect sea mines! The South Harbor Cruise gives views of the Coronado Bay Bridge, Coronado Hotel, NASSCO Shipbuilding Facility and the world-famous USS Midway. Regardless of which tour you choose, each is equally as beautiful and packed with history! Getting In: San Diego Harbor Cruise tickets are included on Go San Diego Cards.
USS Midway Museum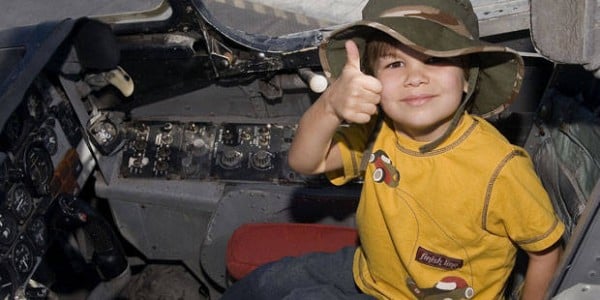 If seeing the USS Midway Museum from the harbor isn't enough, get an inside look at what life was like aboard the acclaimed 'City at Sea'! The USS Midway was home to over 225,000 sailors and now holds over 60 exhibits. Each unique exhibit exemplifies a piece of our nation's history dating back 50+ years. You'll see everything from where the sailors slept to where they picked up their mail and much more. After exploring what life was like for sailors, take a seat in the Air Combat 360, for a real-life simulated aviation experience. The Air Combat 360 mimics what air combat was like for an aviator aboard the Midway. Looking for more? Launch off an F18 Hornet for a simulated mission in Operation Dessert Storm; this 12-person simulation even features pilot conversations that were recorded during Operation Desert Storm. Getting In: USS Midway Museum tickets are included on Go San Diego Cards.
PETCO Park Tour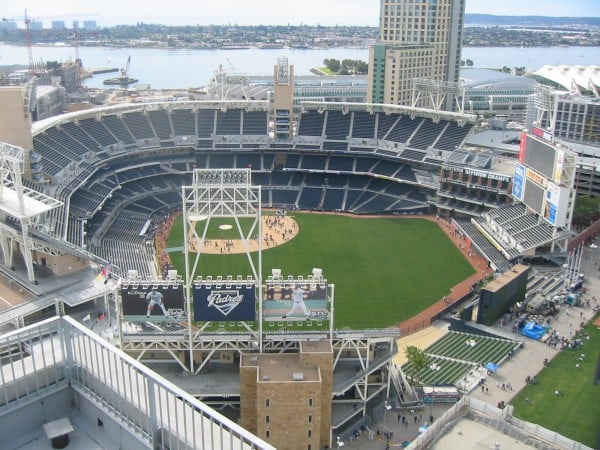 PETCO Park is known as the "crown jewel" of San Diego. With palm trees and the beach visible just beyond center field, this ball park puts a SoCal twist on America's favorite game. Throw your hands up, follow the sun streaming through the tunnel and live out your MLB fantasy of jogging up the steps, along the warning track and into the dugout. The tour will also highlight "writer's row" in the press box, Palm Court Plaza, a Private Luxury Suite, the Park at the Park and much more! Looking to experience a ball game? PETCO Park Tours offer an early bird special that allow visitors to explore the park before the Padres play! Getting In: PETCO Park Tour tickets are included on Go San Diego Cards.
Belmont Park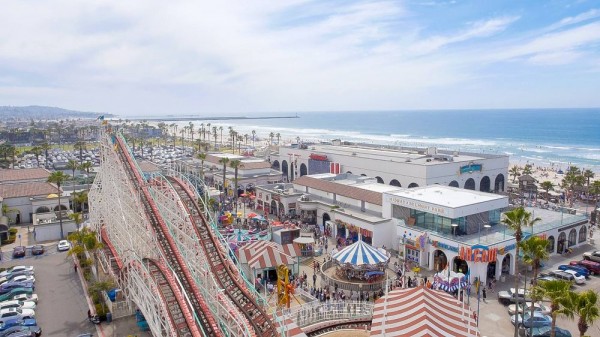 Located just steps away from San Diego's Mission Beach, Belmont Park is the city's only Oceanside amusement park. The location of the park is perfect for families that want to do it all: beaches, shopping, food and amazing rides all in one central area. The Giant Dipper roller coaster has been a fan-favorite since its debut in 1925.  The historic wooden roller coaster is made up of 2,5000 feet of track that will be sure to kick-up the adrenaline and provide some stunning ocean views. Getting In: Belmont Park All Access Combo Passes are included on Go San Diego Cards.
GoCar Tours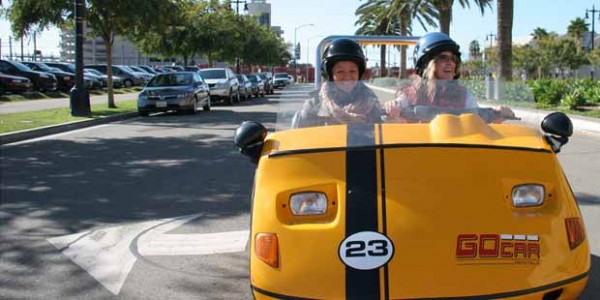 One of the best ways to explore a city is to meander through its' streets. Let San Diego's GoCar become your personal tour guide through the vibrant city; GoCar San Diego is the first GPS guided storytelling car! While you're driving, the GoCar will point out attractions along the way. Looking for a specific monument, but don't know how to get there? The GoCar's GPS will lead the way! The tour can be as long or as short as you want and if you want to break for lunch or grab a coffee, the GoCar can be parked as simply as a regular car. Getting In: GoCar San Diego Tour tickets are included on Go San Diego Cards.
Miramar Speed Circuit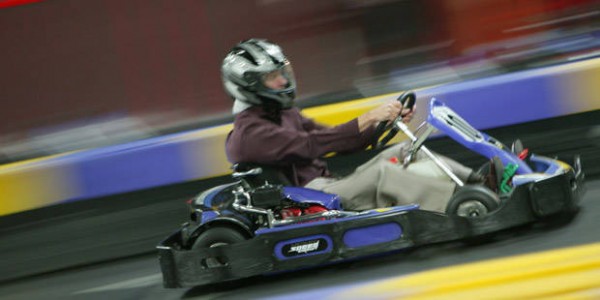 For the adrenaline junkies in the family- head to the Miramar Speed Circuit; a racetrack designed by professional racers to make you feel like the real deal. This ¼ mile technical asphalt racetrack allows racers to customize their track. Guests can choose from tracks with hairpin turns, straight-away or stick with the technical course. The Go Karts at Miramar can get up to 40 miles per hour and each vehicle is equipped with Club Speed Timing. The detailed timing system will show you down to one thousandth of a second who is crowned fastest driver in the family! Getting In: Miramar Speed Circuit tickets are included on Go San Diego Cards.
Let's Recap on Things to do Besides the Beach
As you can see, there's so much more to do in San Diego besides the beach - although there's nothing to say that you can't combine some relaxing beach time with any of these top attractions during your vacation. From bike rides to museums to tours and beyond, there's something to appeal to every taste and every style of travel in sunny Southern California. And remember, you can save on admission to all of these great San Diego activities with the Go San Diego® Card, so pick one up today!