Planning a vacation to San Diego? Southern California is a top-notch tourist destination for families, as it's home to world-renowned tourist attractions, so you'll never run out of places to go or things to do with kids. Even with 70+ miles of picturesque beaches, San Diego maintains a "small town" atmosphere that makes a family vacation feel manageable. So if you're looking for things to do in San Diego with kids, check out this list of our favorite kid-friendly activities, including…
San Diego Zoo
SeaWorld® San Diego
LEGOLAND® California
USS Midway Museum
Belmont Park
Birch Aquarium at Scripps
New Children's Museum
Fleet Science Center
Knott's Berry Farm
and more...
Save on Admission to Kid Friendly Attractions
Many of these great kid friendly attractions are available on the Go San Diego® Card. Choose as you go from dozens of top San Diego attractions and save up to 55% off combined admission vs paying at the gate. Or, build your own pass and save up to 20% off. See all available passes, attractions & prices – Learn more.
San Diego Zoo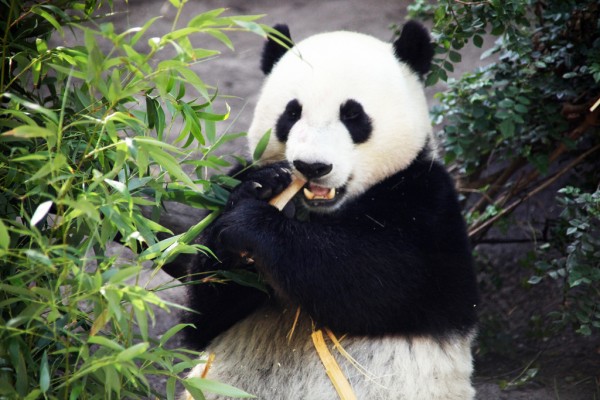 This world-famous zoo is at the core of the San Diego experience for visitors of all ages. Pop in on the beloved Giant Pandas, discover unusual animals like the binturong, and marvel at Gram the Indian rhinoceros as he paints with his lips. With over 4,000 animals in 9 habitats, this urban paradise is a must-see for most families. It's also just a great way to spend an entire afternoon, learning about the animals your kids love, and their new favorites. The San Diego Zoo was also recently voted #1 Zoo in the world by a TripAdvisor poll, so you'd be majorly missing out not to spend some time here! Getting In: San Diego Zoo tickets is included with the Go San Diego Card.
San Diego Zoo Safari Park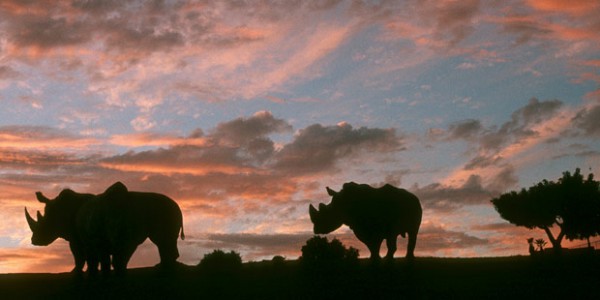 Visit the San Diego Zoo Safari Park to intensify your zoo adventure. In essence, you'll journey to Africa and Asia without ever leaving San Diego. You'll come face-to-face with giraffes, zebras, and lions as you tour this enormous wildlife preserve (1,800 acres, to be exact!). The African Tram Safari, a relaxing 25-minute tour, is great for kids. The Tram Safari also includes access to the Conservation Carousel, a great alternative for younger children and a fun ride for all. Other top attractions at the San Diego Zoo Safari Park include Lion Camp, Tull Family Tiger Trail, and many other large naturalistic exhibits. Getting In: San Diego Zoo Safari Park tickets are included with the Go San Diego Card.
SeaWorld® San Diego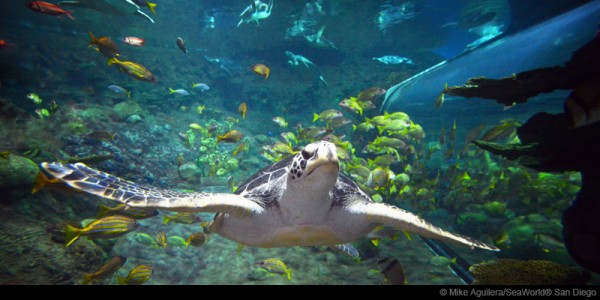 This San Diego top attraction offers endless opportunities for fun for everyone. SeaWorld® is a world leader in animal care and conservation. Through up-close animal encounters, incredible shows, or hands-in attractions like Explorer's Reef®, you'll be inspired to connect with and care for the natural world. Soar, dive and twist like a ray on the Manta® coaster or take a spin on Shipwreck Rapids®. Plus, discover the remarkable rescues and groundbreaking research that makes SeaWorld so important. SeaWorld has rescued, treated & returned to the wild over 27,000 animals and counting. For more than 52 years - SeaWorld Cares®. Popular park rides  for kids include attractions like "Elmo's Flying Fish" and "Abby's Sea Star Spin." Connect with your family at the place "where worlds connect." Getting In: SeaWorld San Diego tickets is included with the 3-, 5-, and 7-Day Go San Diego Cards.
LEGOLAND® California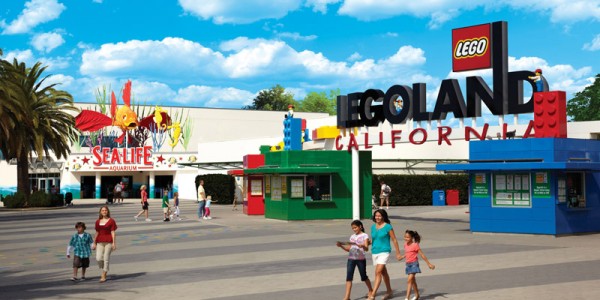 Drawing millions of visitors from all over the world, this unique theme park is one of San Diego's most beloved attractions. The park's 50+ LEGO-themed rides are designed for kids but provide fun for the whole family. Ride to the top of a Kid Power Tower to view the whole park or voyage over to the Treasure Falls mini-water flume for a splash of adventure. Of course, you can't miss Miniland USA, a LEGO recreation of 7 areas of the United States using 20 million of the world-famous building blocks. Some newer LEGO attractions include the exciting LEGO NINJAGO ride, and LEGO Friends Heartlake City. You can also opt to upgrade your admission ticket to include their other fun parks, SEA LIFE Aquarium and LEGOLAND Water Park. LEGOLAND is geared for children under 12, although older children may of course enjoy themselves as well. Getting In: LEGOLAND California tickets are included with the Go San Diego Card.
USS Midway Museum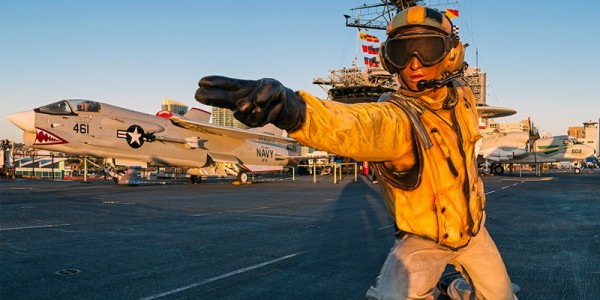 The USS Midway Museum has become a mainstay of San Diego and is absolutely worth the trip for the whole family. It's among the most popular attractions in all of San Diego! Visitors can tour 50+ exhibits, which include the sleeping quarters of the USS Midway, the ship's jail, and the flight control deck, before heading to one of three exciting flight simulators aboard this CV-41 aircraft carrier. You and your kids will love the USS Midway Museum aircraft carrier, whether they're aspiring military members, or just fans of history and exciting technology. Getting In: USS Midway Museum tickets is included with the Go San Diego Card.
Belmont Park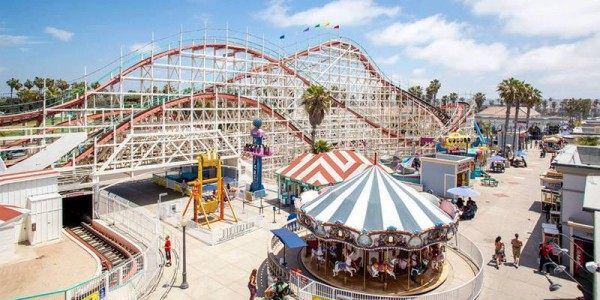 San Diego's only beachfront amusement park is sure to please the entire family with a mix of contemporary and traditional rides and attractions. The adventure seekers in your family will delight in riding on "Control Freak," the roller coaster that allows you to control your own car. Younger adventurers will enjoy "Krazy Kars," a kid-friendly bumper car ride. Plus, share family fun at "The Pirates of Belmont Glow in the Dark Miniature Golf," a state-of-the-art "Black Light" mini golf course. Your kids will love the fun and excitement, and you will love the nostalgia factor. Plus, who doesn't want some cotton candy? Getting In: Belmont Park All Access Pass tickets is included with the Go San Diego Card.
Birch Aquarium at Scripps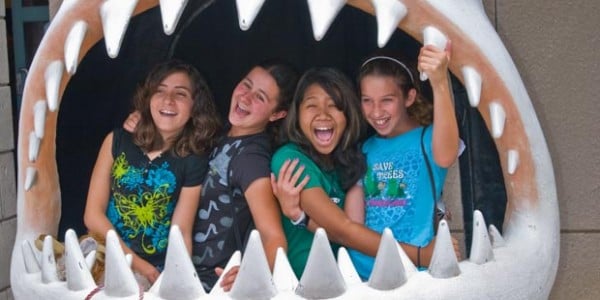 Animal fans in the family still looking for more critter contact after a visit to the San Diego Zoo? Pay a visit to the delightful Birch Aquarium. Combine entertainment with education at this underwater world with more than 60 habitats. Kids will be delighted by exhibits and interactive displays featuring sharks, sea horses, and coral reefs. Parents are sure to love Birch's incredible ocean view. Wrap up the day with a sandwich or salad at Splash Café, and stop by the aquarium's unique gift shop for marine-themed souvenirs. Getting In: Birch Aquarium tickets are included with the Go San Diego Card.
New Children's Museum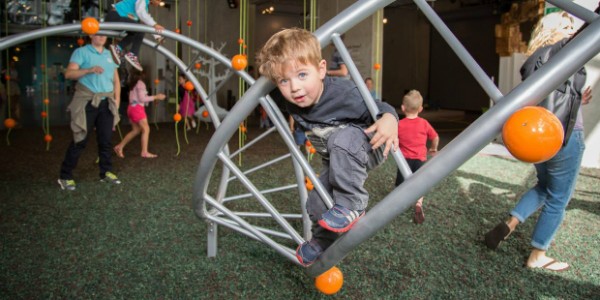 For dynamic, hands-on kid friendly activities, journey over to the New Children's Museum in downtown San Diego. The museum's galleries and studios feature exhibits designed to engage children in interactive artwork. Help your kids create their own audio and video soundtrack with incredible 3-D sequences in the Design Studio or build a birdhouse at the Paint & Clay Studio. Workshops at the studios are always changing, but each new class guarantees a fun and educational experience for all. Be sure to check out the Garden Project across the street, a lovely park that's part of the museum where kids can play and learn about growing fruits and vegetables. Getting In: New Children's Museum tickets is included with the Go San Diego Card.
PETCO Park Tours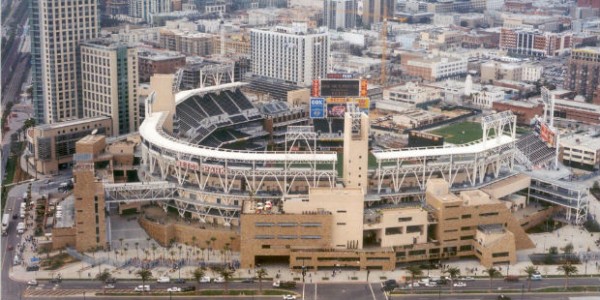 Any sports-lovers in the family? A tour of PETCO Park is a great thing to do in San Diego with kids who like baseball. Experience the Padres' dugout as only the players do and learn about the historic Western Metal Supply Co. building. The "World's Best Ball Park" is complete with swaying palm trees and a view of sandy beaches that only SoCal can offer. If you've got time and are in town in season, you can of course also pick up tickets to a game! There's nothing like a family baseball game, with all the tasty hotdogs and peanuts you'd like. Getting In: PETCO Park Tour tickets is included with the Go San Diego Card.
Fleet Science Center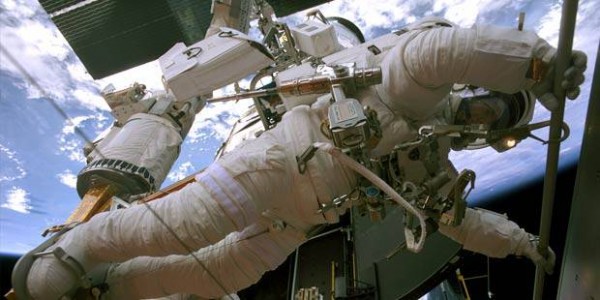 Kids will love this opportunity to play at being a scientist. This scientific complex full of hands-on things to do and exhibits is sure to delight and inspire the curious. You'll get the chance to examine images from the Hubble Telescope, build freeform structures using wooden planks, explore the unseen world of cellular biology through the lens of a microscope, and much more. Plus, "Kid City" is a great exhibit for the little ones that includes everything from cranes to conveyor belts. Don't miss out on the IMAX Dome Theater –the first of its kind! Bonus: one IMAX movie is free with admission. Getting In: Fleet Science Center with IMAX tickets is included with the Go San Diego Card.
Knott's Berry Farm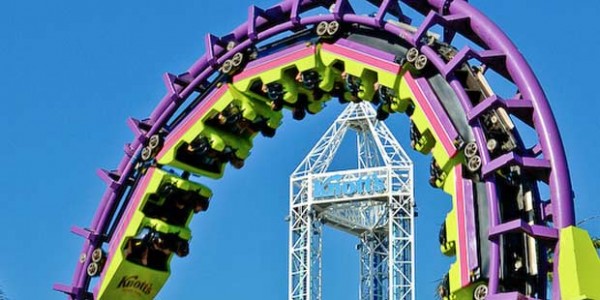 This local favorite is a fun and kid friendly theme park with a long history in California. In fact, Knott's is best known as America's first theme park! And it's well worth a visit - from world-class roller coasters to exciting water rides, this festive park has plenty to offer children of all ages. Popular rides include the thrilling Screamin' Swing and the refreshing Timber Mountain Log Ride. For small children, specialty rides like the Balloon Race and the Huff and Puff are great activities without the scare factor. There's also plenty of live entertainment from special guests like Snoopy and the Gang. Getting In: Knott's Berry Farm tickets is included with the Go San Diego Card.
Knott's Soak City Waterpark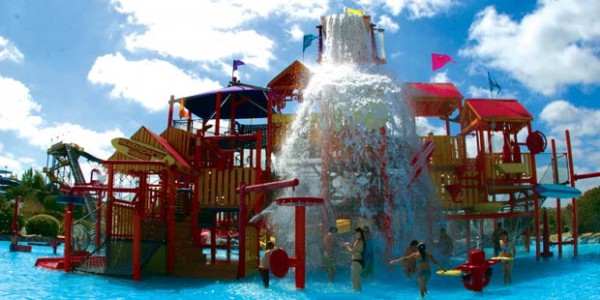 If you're visiting during the warmer months, pay a visit to the companion attraction, Knott's Soak City Waterpark. This amazing park is filled with slick slides, thrilling rides, shopping, dining, live entertainment, and more. There are fun rides that are geared towards visitors of all ages, from the little Gremmie Lagoon to the big-kid Banzai Falls. Don't miss their newest family raft ride, The Wedge. You'll spend a very relaxing day here, especially if you opt to rent a relaxing cabana! Getting In: Knott's Soak City Waterpark tickets is included with the Go San Diego Card.
GoCar Tours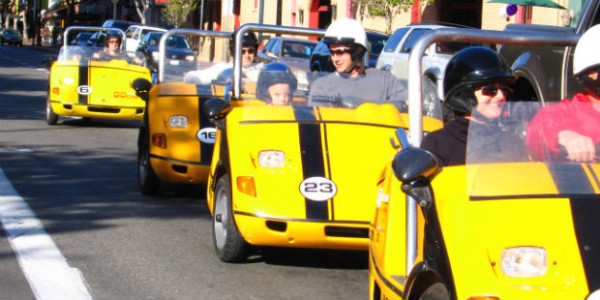 Leave your guidebook behind and get behind the wheel of the first-over GPS guided storytelling tour car, one of the most exciting and memorable ways to explore the city. As you drive, the car narrates your tour based on your GPS location, providing interesting insights and historical information that relates to points of interest that you'll see. With the half hour rental you can go at your own pace and pick out the attractions and landmarks you want to see as you blaze your own sightseeing trail through the streets of San Diego. Getting In: GoCar San Diego rentals are included with the Go San Diego Card.
Snorkeling & Kayak Rentals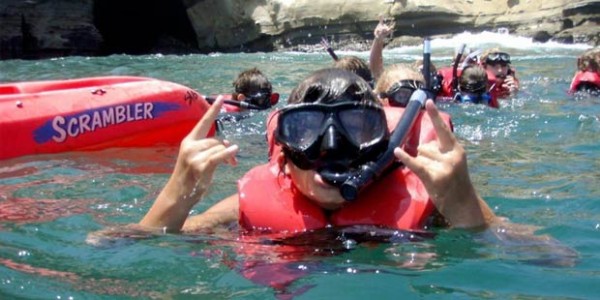 If your kids love the ocean and marine life, then snorkeling is a must-do activity for kids on your vacation list. It's easier and more affordable than diving, and has practically no learning curve. Spend an entire day scoping out the beautiful and vivid marine life of the Pacific Ocean from the absolute best vantage point – right up close! Expect to see a variety of sea creatures, from flowing plant life to playful creatures like dolphins and sea lions. Keep an eye out for the girabaldi, the beautiful orange and blue fish that's affectionately known as the "official marine fish" of the state of California. You could also opt for a kayak rental, or a bike or stand-up paddle board rental to mix up your kids activities. Getting In: La Jolla snorkeling and kayak rentals are included with the Go San Diego Card.
UTC Ice Sports Center
This unique attraction combines the fun of shopping with the thrill of ice skating. Take a spin on this decent sized ice rink, located in the center of a popular outdoor mall in La Jolla. Skate rentals are available for children ages 2 and up, so you can bring the whole family! If you've never skated before, or need a refresher, stop by on Saturday mornings for a FREE introductory ice skating lesson. Public skating hours vary, but most are available in the middle of the day. Getting In: UTC Ice Sports Center tickets is included with the Go San Diego Card.
San Diego Natural History Museum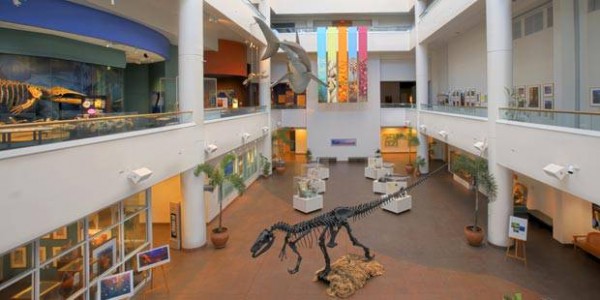 Located right in Balboa Park, the San Diego Natural History Museum features an immersive collection of exhibits and displays geared towards educating kids about science and California's unique natural history in fun and exciting ways. Take an immersive walk through Southern California and learn about its unique biodiversity from prehistoric times to today. Kids will especially love the "learn and play" activities geared towards younger ages. There are also over a dozen additional museums in Balboa Park for you and your kids to explore, depending upon their interests and engagement level. Many are available on the Go San Diego Card, too! Getting In: San Diego Natural History Museum tickets are included with the Go San Diego Card.
San Diego Hop-on Hop-off Trolley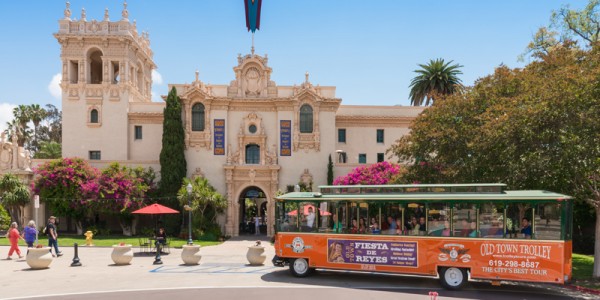 Finally, a great way to tour the city with kids is aboard the San Diego Trolley. This fun historic attraction evokes the old town feel of historical San Diego, while still offering plenty of modern fun for kids of all ages. If you choose not to get off, the tour will take about half a day (4 hours), but you could also choose to disembark on any of the 10 featured stops. Stops include: Midway Aircraft Carrier, Gaslamp Quarter, Seaport Village, Balboa Park, Little Italy, and several more. Use the trolley to combine multiple attractions into one itinerary. Plus, your tickets are good for two days, so you can enjoy exploring basically all of the stops! Getting In: Hop-on Hop-off Trolley tickets are included as a premium attraction option with the 3-, 5-, 7-Day Go San Diego Cards.
Traveling with Children to San Diego
Ok, so you've got your flight booked and you're set to get to San Diego, but how to get around? Most families choose to rent a car if they aren't driving to San Diego, as it's not a very mass transit-centric city. Remember to request any required child seats from the rental company in advance, as these can be difficult to procure last-minute. Vans and SUVs are often more desirable rentals as well, so be sure to make your car reservations as far in advance as you can to ensure you'll get the right vehicle for your family. Like most major metropolitan cities, San Diego is a bit pricey when it comes to parking, so keep that in mind when budgeting. Many big attractions offer their own parking, but if you're planning on seeing certain smaller attractions you may need to research public parking options.
Choosing the Right Attractions
Choosing the right itinerary for your family depends on a number of factors. Check out this Southern California travel blogger's review of the Go San Diego Card All-Inclusive Pass here. The age of your kids is obviously an important factor, as they'll get more or less out of certain attractions depending on how young they are. But it's also important to balance the big-name, all-you-can-do attractions with some more relaxing and low-key activities.
Dining with Kids
Of course, you'll need to be eating along the way. While sometimes you have the option to dine at a given attraction (as you would at SeaWorld or the San Diego Zoo), sometimes you're out in the middle of nowhere and somebody says "I'm hungry!" Fortunately, San Diego is a family-friendly city with tons of dining options designed to appeal to eaters of all stripes. Balboa Park itself is surrounded by a wide variety of dining options, as it is one of the most popular tourist destinations in the city. Other neighborhoods to look for good family-friendly options include the Gaslamp Quarter, Little Italy, and the Oldtown Historic District. Consult our guide to Family-Friendly San Diego Restaurants for other specific recommendations.
Let's Recap
There you have it - some of our favorite things to do in San Diego with kids. Traveling with the whole family is often the most rewarding vacation experience, but it can also be really complicated to coordinate all the necessary logistics when you're traveling with children. It can be difficult to decide where to go, what to do, and how to accommodate children of different ages at various stages along your journey. Plan to add a few of these attractions to your vacation itinerary and we are sure you will have a fun time during your trip to Southern California. Remember, you can save on combined admission to many of these popular family friendly attractions and more.