Summer may be almost over, but that doesn't mean the fun has to stop! Enjoy one last summer weekend in San Diego this Labor Day – we know you'll have a blast. There is so much to do in San Diego this Labor Day weekend, from exciting attractions to local activities. If you're looking for San Diego Labor Day Weekend 2019 ideas, check out some of these local activities and fun things do in San Diego in September, including…
San Diego Zoo Nighttime Zoo
Summer Nights at SeaWorld
US Sand Sculpting Challenge
Kayak or bike ride on Coronado Island
And more!
Save on Attraction Admission
Regular admission to a number of these San Diego attractions are included on the Go San Diego® pass. Choose as you go from dozens of top attractions and save up to 55% on combined admission vs paying at the gate. See all available passes, attractions & prices – Learn more. Please note, the special events taking place at these attractions may be separately ticketed and not included on the Go San Diego pass.
Electric Ocean at SeaWorld San Diego
June 15 - September 2, 2019 SeaWorld San Diego
Watch as SeaWorld transforms after dark into an even more marvelous venue! Eight amazing experiences await for those eager to enjoy what SeaWorld San Diego has to offer this summer. For one, Cirque Electrique is an astounding performance featuring adventurous aerial performers. Then, if you love roller coasters, then Atlantis Ignites promises to delight. The park's signature coaster, Journey to Atlantis, will be illuminated with a projected map that creates a whole new level of adventure. Active guests will love "Club Current," an area dedicated to dancing among glimmering lights and imaginatively-named sea creatures like Cora del Fuego. Finally, keep an eye out the laser reef light show that concludes the evening.
Getting In:
SeaWorld tickets
are included as an option on 3, 5, and 7-Day Go San Diego pass.
San Diego Zoo Nighttime Zoo
Late Summer 2019 (Exact Dates TBD) San Diego Zoo
This fun and festive event is perfect for the kids. You'll find everything from upbeat live music to great interactive activities for the little ones. Musical entertainment spans a variety of genres and themes, and is designed to be educational. Admission to Nighttime Zoo is included with regular Zoo admission, and also includes special pricing at vendors, and even some specialty arts and crafts. This special event series is also an opportunity for visitors to enjoy extended evening hours at their favorite zoo.
Getting In:
San Diego Zoo tickets
are included on the Go San Diego pass.
US Sand Sculpting Challenge & Dimensional Art Exposition
August 31 - September 2, 2019 Broadway Pier and Pavillion
Did you love building sand castles as a kid? Do you wish you could make those amazing sand sculptures to impress your kids? Take the whole family to the country's largest Sand Sculpting Challenge this Labor Day for an explosion of creativity and fun. Master sculptors from all over the world will gather in San Diego to compete against American sculptors, so you know you're in for some special treats. You'll also find artwork for purchase, food trucks and beverage vendors, plus some live music. Make a whole day of it!
Getting In:
Admission to the U.S. Sand Sculpting Challenge is separately ticketed and is not included with the Go San Diego pass. For more information about this event and to purchase tickets, please visit the
attraction website
.
Belmont Park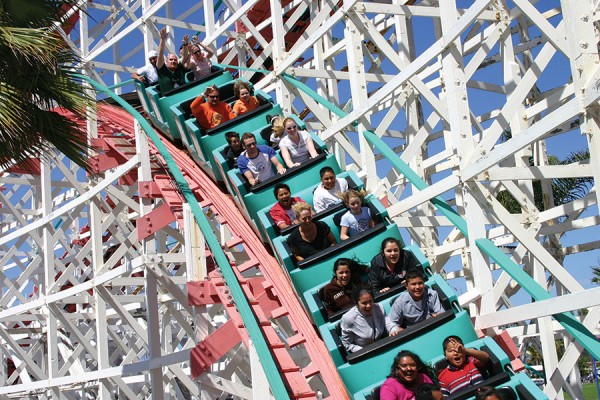 There are few things so quintessentially summer than amusement park rides. From Ferris wheels to teacups to roller coasters, we all have a favorite childhood memory. Fortunately, this exhilarating, classic theme park offers to cater to your nostalgia while helping your kids build their own favorite summertime memories. A few of the featured rides that visitors enjoy the most are the laser tag and laser maze, the rock wall, the sky ropes, and the zip line. There are also plenty of shops for souvenir-hunting and a couple of different dining venues to feed the family. A visit here will make sure your summer ends on a high note! Getting In: Belmont Park All Access Combo Passes are included on the Go San Diego pass.
Coronado Island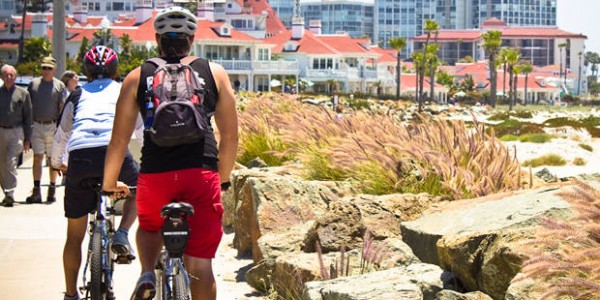 What better way to celebrate summer than with a visit to one of the area's most famous beach communities? Coronado Island has been a beach destination for generations (as the historic Hotel del Coronado attests) and is the perfect place for some leisurely sunbathing and a relaxing stroll on the boardwalk. There are several waterfront bike paths so there's plenty to explore. Or, you can choose to rent a kayak and paddle around the beautiful coves and inlets of the San Diego area coastline. Getting In: Coronado Bike & Kayak rentals are included on the Go San Diego pass.
Historical Sights
San Diego is full of history, especially in when it comes to military and scientific history. Get a glimpse of the past and the beauties of nature at the Cabrillo National Monument, alongside the historic Point Loma light. The monument honors Juan Rodríguez Cabrillo, who arrived at what is now San Diego Bay in September of 1542. The hike up to the monument is also an energizing way to make the most of an afternoon. Or, pay a visit to the USS Midway Museum and enjoy one of the city's most popular attractions as you explore their historical offerings. This retired aircraft carrier-turned-museum is a favorite with kids and showcases San Diego's significant role in the global history of human conflict.
Getting In:
USS Midway Museum tickets
are included on the Go San Diego pass. Admission to Cabrillo National Monument is free.
Whale Watch at Newport Landing
Board a ship and embark on a voyage over the open water to seek out San Diego's most famous marine denizens -- whales! A whale watch is a convenient and exciting way to see these astonishing animals and is sure to make the end of summer special. Newport Landing is located next to one of the largest marine sanctuaries in California, with over 75 square miles of protected waters and coast. The marine park ensures that the rich ecosystem and its mammals will be in place for generations to come. As a result, you're sure to see plenty of whales on your trip: don't forget that camera! Getting In: Whale Watching & Dolphin Cruises-Newport Landing tickets are included on the Go San Diego pass.
Seaport Village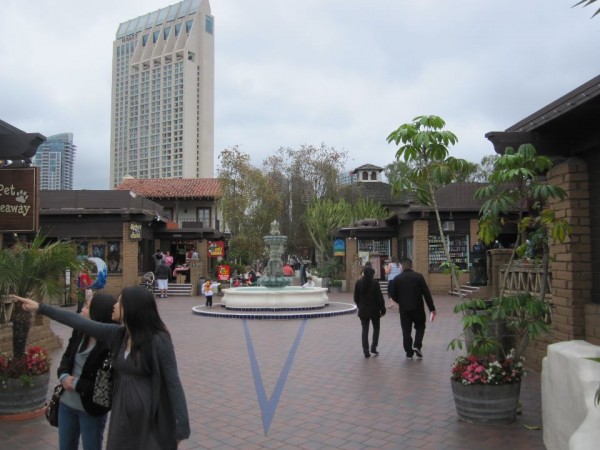 One of the most charming neighborhoods in San Diego is the delightful Seaport Village. Filled with boutique and chain shops, delicious waterfront restaurants, and frequent, free outdoor entertainment, Seaport Village is a must-visit destination for travelers to San Diego this summer. Look out for special events that may be occurring during Labor Day weekend, such as musical performances by well-regarded local groups. Getting In: Admission to Seaport Village is free.
Remember to Save on Attraction Admission
There you go - plenty of fun ideas for things to do in San Diego in September to help you plan your Labor Day weekend itinerary. Remember, some of these great attraction options are included on the Go San Diego pass, where you can save up to 55% on combined admission vs paying at the gate. Please note, the Labor Day weekend events taking place at some of these attractions may be separately ticketed and not included with the Go San Diego pass. We hope you consider visiting some of these attractions to help round out your summer vacation in style.