Are you planning to visit some of the popular Southern California theme parks during your upcoming vacation? If you're staying near San Diego, you'll definitely want to take advantage of the fun-filled amusement parks and other attractions that make SoCal a top family destination for visitors from all over the world. This guide provides an overview of a number of the top San Diego theme parks, as well as some of the nearby Southern California parks, located just a short distance away.
Admission to San Diego Theme Parks
A number of these popular San Diego theme parks, plus other great San Diego area attractions, are included on the Go San Diego® Card. Choose as you go from dozens of top attractions and save up to 55% on combined admission vs. paying at the gate. See all available passes, attractions & prices – Learn more.
SeaWorld® San Diego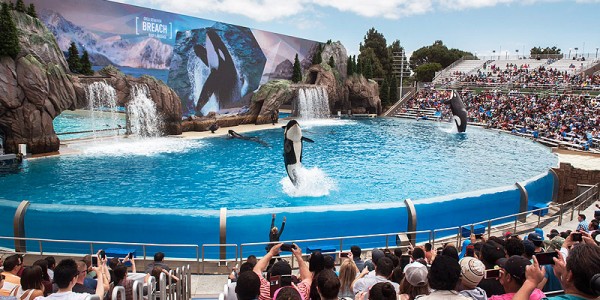 SeaWorld San Diego is a can't-miss California destination that's sure to inspire visitors of all ages. This top San Diego theme park has a multitude of educational exhibits, an oceanarium, a marine mammal park, and an outside aquarium, in addition to a number of thrilling rides and roller coasters. A visit here is also an important contribution to ocean life conservation around the globe: SeaWorld San Diego belongs to the Association of Zoos and Aquariums, which makes it part of the Hubbs-SeaWorld Research Institute that is dedicated to conserving marine life. Expect to spend at least entire day there as the park offers lots of shows and attractions such as the new Manta coaster, Dolphin Point, SeaWorld Sky Tower, Journey to Atlantis, Wild Arctic, Shipwreck Rapids, and other rides. The animal exhibits include dolphins, orcas, pacific walruses, polar bears, beluga whales, sea lions, and many more, so you're sure to find your favorite to say "hello" to. Head over to our tips for visiting SeaWorld San Diego for more info. Getting In: SeaWorld San Diego tickets are included as a premium option on 3, 5, and 7-Day Go San Diego® Cards.
San Diego Zoo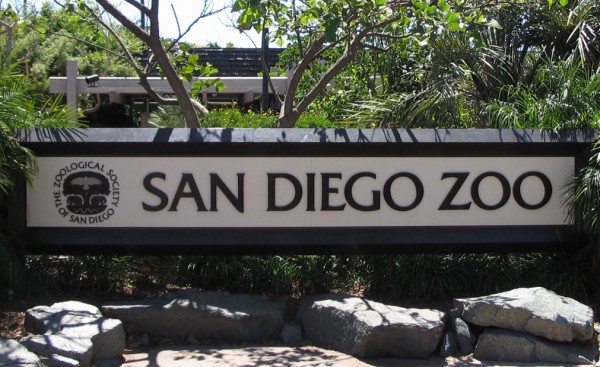 Located in the heart of Balboa Park, the San Diego Zoo is one of the best animal parks in the entire country. It has over 3,700 animals housed in enclosures that mimic their natural environments to make them as comfortable as possible. In fact, the San Diego Zoo pioneered the use of open-air, cage-less exhibits for natural habitats, and it is one of just a few zoos worldwide that successfully breeds giant pandas. Exhibits and habitats include Monkey Trails, Panda Trek, Elephant Odyssey, Gorilla Tropics, Bonobos, Absolutely Apes, Sun Bear Forest, Tiger River, Africa Rocks, Clouded Leopard, the Ituri Forest and several world-class, walk-through aviaries. Looking for more info -
Getting In: San Diego Zoo tickets are included with the Go San Diego® Card.
San Diego Zoo Safari Park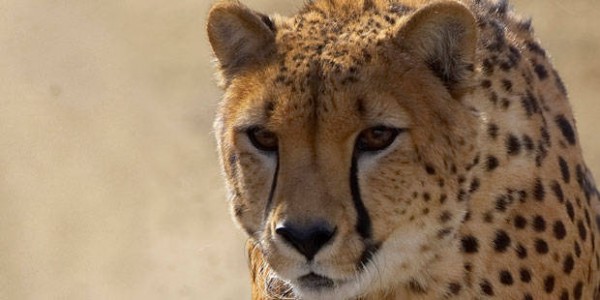 Another great one for the animal lovers is San Diego Zoo Safari Park. An 1,800 acre preserve located in the historic San Pasqual Valley in north county San Diego, this sister organization to the San Diego Zoo focuses on some of the wilder creatures from around the globe. It is also one of the largest attractions in San Diego, housing a wide range of endangered and wild animals with species from the continents of Australia, North America, South America, Europe, Asia and Africa. One of our favorite features of the park is its Africa Tram, which encircles the free-range African exhibits with animals such as rhinos, cranes, buffalo, giraffes and antelope living together in an expansive enclosure. The park is also globally renowned for its breeding programs and the world's largest veterinary hospital. Adjacent to the hospital is the park's Frozen Zoo, located in the Institute for Conservation Research. Exhibits include Tiger Trail, Asian Savanna and African Plains, Hidden Jungle, Nairobi Village and Gorilla Forest, Lion Camp, African Woods and African Outpost, Condor Ridge, and a stunning, peaceful botanical gardens with extensive hiking trails. We have a whole post dedicated to tips for visiting the San Diego Zoo Safari Park if you're looking for more info. Getting In: San Diego Zoo Safari Park tickets are included with the Go San Diego® Card.
Belmont Park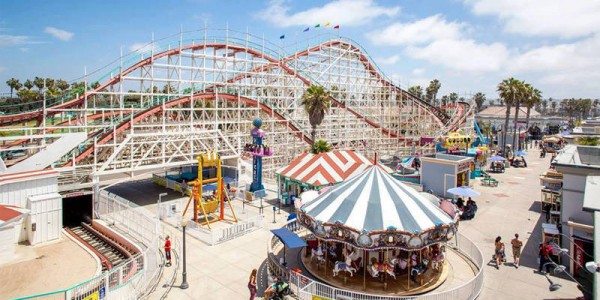 If you're more interested in 'traditional' San Diego theme parks than animal parks, this historic amusement park is a smart choice for your family. Probably its most famous attraction is the iconic Giant Dipper roller coaster. In addition, the park offers classic rides such as a Tilt-a-Whirl, the Liberty Carousel and the Vertical Plunge. The park also has a SkyRopes obstacle course, a Chance UniCoaster called Octotron, a Moser Gyro Loop, Crazy Submarines, Thunder Boats, Speedway Bumper Cars, Krazy Kars, Tiki Town Adventure Golf, Lazer Maze, Rush Lazer Tag and Arcade, and the Beach Blaster. If you want to do some shopping for some authentic surf wear, Belmont Park has numerous boutiques with a wide array of surf and skate clothing that even the locals patronize. Getting In: Belmont Park All Access Combo Pass tickets are included with the Go San Diego® Card.
LEGOLAND® California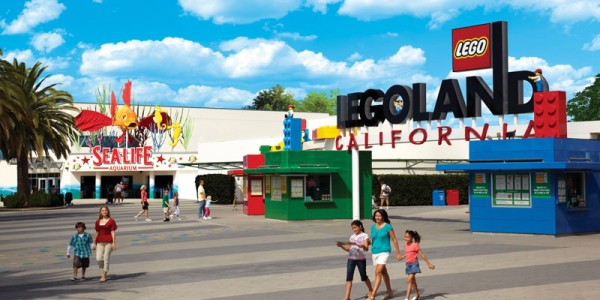 Who hasn't played with LEGO bricks? LEGOLAND California will entertain your young children for hours with its games, rides, and interactive LEGO stations like those where you can build and race LEGO cars and boats. The theme park is divided into different sections including Land of Adventure, Pirate Shores, Imagination Zone, Castle Hill, Miniland USA, Fun Town, DUPLO Village, and Dino Island. Be sure to check out their new NINJAGO ride! You can let the kids enjoy the playgrounds or head over to the LEGOLAND Waterpark, which has five separate water zones such as the Lazy River for inner tubing and the Lion Temple Wave Pool. Even the LEGOLAND Hotel can be a blast for kids and a great place for parents to relax. The lobby offers a castle playground complete with LEGO and DUPLO bricks adjacent to a snack and cocktail area with tables and chair. The hotel provides the kids live entertainment nightly at the castle. And, yup, you guessed it, we have a post on tips for visiting LEGOLAND California. So give that a whirl. Getting In: LEGOLAND California Resort tickets are included with the Go San Diego® Card. A stay at the LEGOLAND Hotel is separately priced and is not included with the Go San Diego® Card.
SEA LIFE Aquarium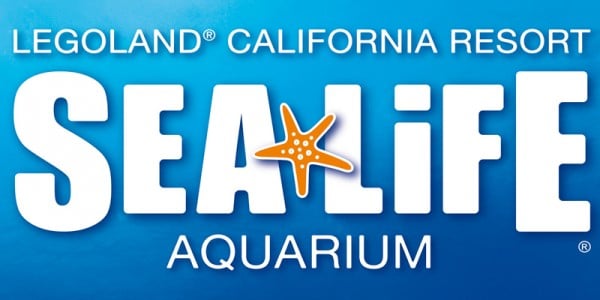 The SEA LIFE Aquarium is located on site at the LEGOLAND California Resort, and it is one in a chain of SEA LIFE Aquariums across America and Europe. One of the fun things about this partnership between LEGOLAND and SEA LIFE Aquarium is the use of numerous LEGO sculptures within the aquatic habitats. It's quite charming to see real marine life swimming amongst LEGO models. The exhibits rival any top-notch aquarium, and Southern California has quite a few. SEA LIFE Aquarium has over 5,000 marine animals representing 200 species,with some of the top exhibits including a shark tunnel, touch pool, rays, sharks, starfish, sea horses, eels, jelly fish, and giant crabs. In addition, the aquarium has multiple educational shows and demonstrations, such as the octopus feeding and interactive SCUBA demonstration. The SEA LIFE Aquarium also has a full café where guests can rest and refuel after a busy day of fun. Getting In: SEA LIFE Aquarium tickets are available when you build your own pass to include the LEGOLAND Resort Hopper tickets option.
Aquatica, SeaWorld's Waterpark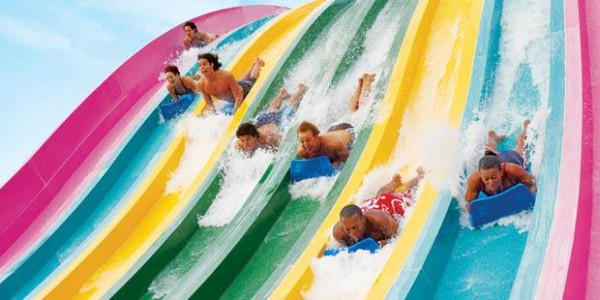 The official water park of SeaWorld San Diego, Aquatica is a seasonal offering with summer and weekend hours. This unique water park combines the creative animal-themed influence of SeaWorld San Diego with some of the best water rides and slides. For example, you can take a leisurely float down Loggerhead Lane -- a relaxed river ride -- while watching real live flamingos walk along the edge of the river. Keep an eye out for many species of turtle, too. Some of the most popular rides at this top water park include the Taumata Racer, the HooHoo Run, the Kiwi Curl, Tassie's Twister, and more. If you've got little ones in your group who aren't ready for the big kid rides, take them to the peaceful and low-key Slippity Dippity or Walkabout Waters. Getting In: Admission to Aquatica, SeaWorld's Waterpark is available when you build your own pass to include the SeaWorld Plus Aquatica Combo ticket option.
Birch Aquarium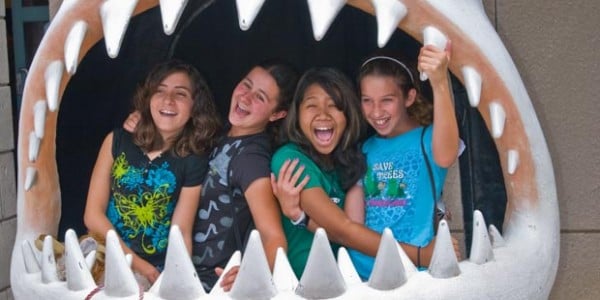 Located in the gorgeous beach town of La Jolla, the Birch Aquarium is the public outreach center of the Scripps Institution of Oceanography of the University of California, San Diego. The Birch Aquarium features over 3,000 marine animals that represent over 380 species. The site sits on top of a hill overlooking the Pacific Ocean, and it offers spectacular views and photo opportunities. One of the most popular attractions at the Birch Aquarium is the tide pool, which gives visitors the chance to touch various sea life in a pool with its own gentle wave action. Other exhibits include the Shark Reef, Hall of Fishes, Tide Pool Plaza, There's Something About Seahorses, Feeling the Heat: The Climate Change, Coral Reef, and Boundless Energy. Plus, the aquarium has an outdoor plaza with fun scientific experiments for the kids to try out. Getting In: Birch Aquarium tickets are included with the Go San Diego® Card.
Knott's Berry Farm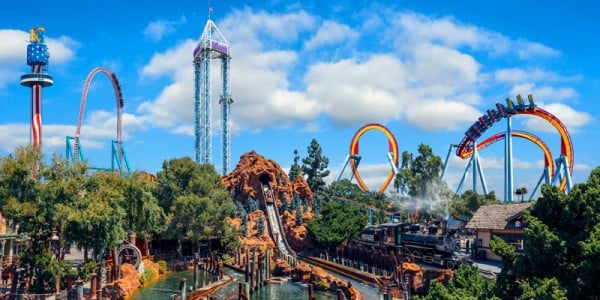 Knott's Berry Farm started as a true berry farm with a roadside stand in the 1920s, but today it is a SoCal theme park with over 40 rides, roller coasters, water rides and historical attractions. Early in the life of Knott's Berry Farm, Cordelia Knott began selling her famous fried chicken, and you can still enjoy a great meal and lots of berry jam in the restaurants. Later, the Knotts built a Ghost Town and then added more attractions. Next came Camp Snoopy, and today the park also has Wild Water Wilderness, The Boardwalk, and Indian Trails. In addition, Walter Knott built an exact replica of the original Independence Hall in Philadelphia. Constructed in 1966, the Hall is an excellent educational opportunity and is open every day without admission fees from 10 to 4 (except Christmas day). Here are some of our tips for visiting Knott's Berry Farm before your visit. Getting In: Knott's Berry Farm tickets are included with the Go San Diego® Card.
Knott's Soak City Waterpark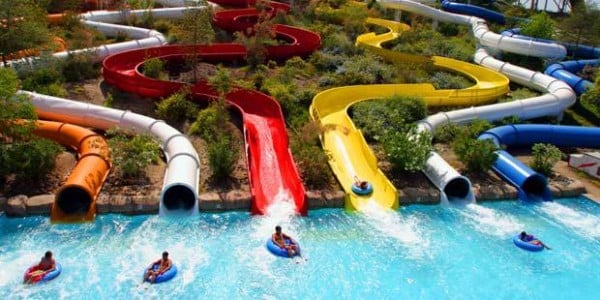 During the summer months, Knott's Soak City is open for tons of wild, wet fun. Located adjacent to Knott's Berry Farm, it has water slides and attractions that pay homage to Southern California's surfing culture and history with names like Laguna Storm Watch Tower and Malibu Run. You can also enjoy a thrill on Pacific Spin, which is an action-packed water adventure that can carry 700 passengers per hour up to speed of 35 feet per second. This thrilling raft ride has a 132 foot tunnel that drops down 75 feet and ends with a waterfall splash. If that's not enough thrill for you, you can try Old Man Falls, Banzai Falls, Tidal Wave Bay, or Sunset Rivers. Soak City has semi-private cabanas for rent as well where your family can dry off, relax and enjoy a snack. Getting In: Knott's Soak City Water Park tickets are included with the Go San Diego® Card.
Miramar Speed Circuit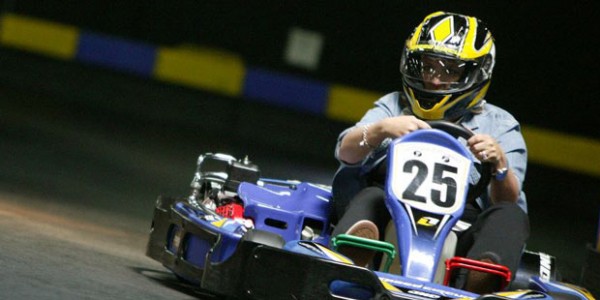 If you're looking for some more action in your vacation, then another popular attraction choice is the Miramar Speed Circuit. While not techincally a theme park, we still wanted to include it in this list because it is such a blast. The Miramar Speed Circuit has a ¼ mile technical asphalt racetrack and karts to speed around the finest indoor track in America. The track was designed by professional auto racers to provide a challenge to drivers whether they are beginner or experienced kart drivers. The track has two straight-aways, four hairpin turns and a more technical, longer course that exceeds almost every other indoor course. The asphalt track has excellent grip for the tires and prevents sliding, which means the racer needs the brakes less often. The karts can reach up to 40 miles per hour, are equipped with Honda 6.5BHP engines, and are constructed by SODI. Each kart has electronic speed timing which records the laps up to one thousandths of a second. Getting In: Miramar Speed Circuit tickets are included with the Go San Diego® Card.
Let's Recap
Remember, you can save on admission to a number of the San Diego area's most popular theme parks with the Go San Diego® Card. Choose as you go from dozens of top attractions and save up to 55% off combined admission vs paying at the gate.