Sunny San Diego is made up of a series of neighborhood villages, each with its own distinct personality and stacks of different things to see and do. But where to stay in this often bewildering landscape of canyons, mesas and golden California sands? Surfers and divers could do worse than La Jolla, with its easy access to rolling waves and underwater kelp forests. Bringing the kids? You'll love the laid back family vibe of Ocean Beach and Coronado. If you're just looking for some of that legendary San Diego nightlife, that'd be the Gaslamp Quarter and hip nearby neighborhoods of Hillcrest and North Park.
Still not sure? Read on for our mini guide to where to stay in San Diego.
Best for First Timers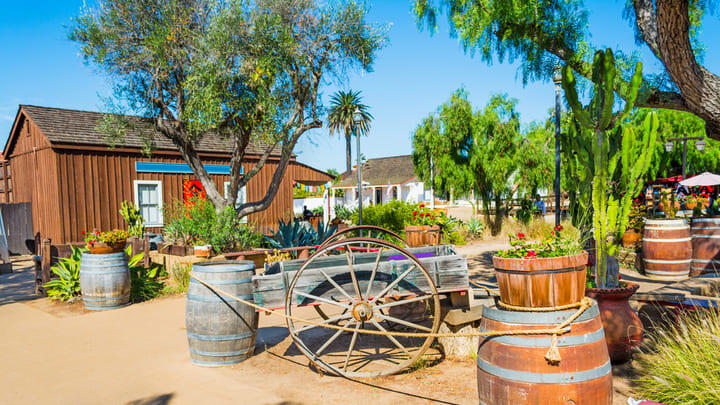 San Diego's atmospheric Old Town is an intoxicating hybrid of Mexican, Spanish and American culture. Here, in the birthplace of California, first timers can truly immerse themselves in the city's heritage. It's a place where palm-lined streets are crammed with colorful shops and restaurants inside restored adobe buildings and there are more fab museums, galleries and – gulp – haunted houses than you can shake a very large stick at. Visit the notorious Whaley House Museum, once described by LIFE magazine as 'the most haunted house in America' and scare yourself silly on one of their spooky evening tours – if you dare. 
The nearby Old Town San Diego State National Park contains many more original and reconstructed 19th-century buildings including the old courthouse and restored Cosmopolitan Hotel. It's a real slice of the Old West, with regular living history demonstrations and a colorful Mexican market housing independent boutiques, artisan souvenirs and, of course, plenty of lip-smackingly authentic taquerias. All of which makes the Old Town a fantastic choice for first-time visitors to San Diego. Couple that with easy access to Downtown, Mission Bay and historic Mission Valley, home to the Insta-perfect Mission San Diego de Alcalá (the sugar-white 18th-century church that gives the region its name), and you have all the ingredients for the perfect introduction to America's Finest City.
Best for Seeing it All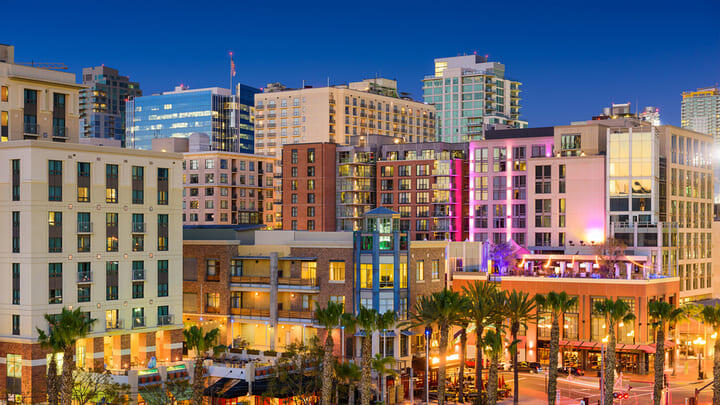 Perched on the San Diego Bay, the Downtown neighborhood is the location for you if it's fine restaurants, the best nightlife and easy access to the city's bucket-list attractions that float your boat. Head to the waterfront Embarcadero for sport fishing, seal-spotting, sensational seafood and sweeping sunset views of Coronado, and get your fix of pizza and pasta in Little Italy, with its cobbled piazza, ornate tiled fountain and traditional trattorias. Sample some of San Diego's famously excellent craft beers in the Gaslamp Quarter's atmospheric dive bars or shake it up with rooftop cocktails and live music here in the city's nightlife mecca. 
If you're planning on seeing the Padres in action or spending a lot of time in Balboa Park (and let's face it, why wouldn't you?) Downtown is the place to stay. The Padres' huge home stadium also puts on major concerts and has hosted such household names as Taylor Swift and Paul McCartney in recent years. Balboa Park is San Diego's vast green lung. Walkable from Downtown, it also happens to contain some of the city's biggest attractions, including – deep breath – San Diego Zoo, the Fleet Museum of Science, a Japanese Friendship Garden, the San Diego Museum of Art and an old-fashioned carousel. And that barely scratches the surface. Sun worshippers take note: while San Diego Bay is renowned for its views across the water it is less esteemed for its beaches. Because, well, there aren't any. Fear not though: Ocean Beach, La Jolla and Pacific Beach are within your grasp thanks to Downtown's proliferation of cabs and other easy transport links. 
Best for Families and Beach Lovers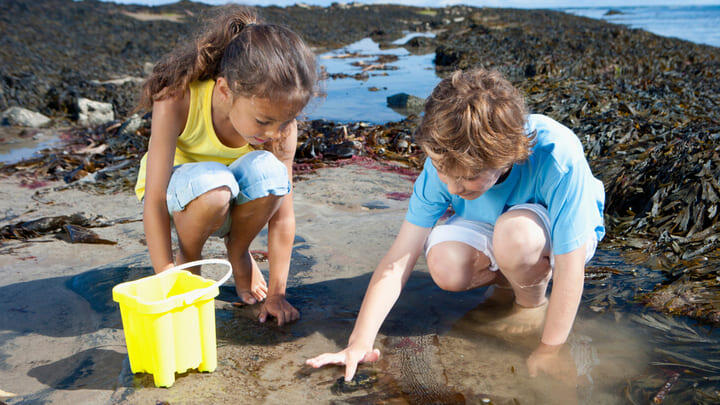 Sunny days that number well above the national average, a laid back SoCal vibe and some of the best beaches on the West Coast make San Diego a great choice for family vacations. South of the San Diego River, hippy-dippy Ocean Beach has a lovely community vibe. It's packed with cute taquerias and boho boutiques and there's a weekly market with live music and great street food. Not to mention that all-important stretch of sun-kissed California sand, where surfers ride the gently rolling waves, pelicans dive-bomb the herring-rich waters for their dinner and kids hunt for crabs and anemones in exposed tide pools beneath the epic, 600-meter Ocean Beach Pier. There's even a dedicated dog beach here where your four-legged friends can frolic happily in the surf and sand with their doggo pals. Head over the river to Mission Bay for SeaWorld San Diego, where there are enough thrill rides and sea creatures to keep even the most jaded teen entertained for a day or more.
Across the bay, Coronado's landmark hotel is a tourist attraction in itself. The Hotel del Coronado is a San Diego institution (haunted, of course) that has been hosting US presidents, household-name celebs (you've heard of Marilyn Monroe and Sly Stallone, right?) and royalty since the 19th Century. Its turrets are even said to have inspired resident writer L. Frank Baum's Emerald City in The Wonderful Wizard of Oz. Families build sandcastles along the fine stretch of golden sand in front of 'The Del', go paddle-boarding in the lagoon and gorge on firepit s'mores at sunset.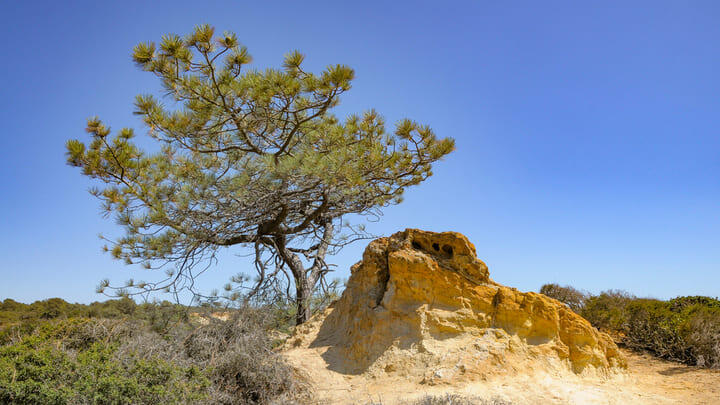 Around 12 miles north of Downtown San Diego, La Jolla is an absolute playground for outdoor types. Set in pine-scented hills along seven miles of coastline, it scratches your surfing, sunbathing, sea-swimming and seal-spotting itches all in one go. Here's where you can find native harbor seals basking in their dozens at Children's Pool; spot dolphins and migrating whales from high in the bluffs of wildflower-rich Torrey Pines Nature Reserve; and scuba-dive among the green tendrils of La Jolla Cove's vast kelp forests. Or get your sea-critter fix at the Scripps Aquarium where you can meet leopard sharks, loggerhead sea turtles and a giant Pacific octopus without even getting wet! La Jolla also boasts fine dining and boutique shopping galore in its village, a world-class clifftop golf course and some of the best outdoor art in the city. It's also well-placed for day trips to family favorites just north of the city, including LEGOLAND California and the sprawling 1,800-acre San Diego Zoo Safari Park.
Best for Hip Young Things
Hip with a dollop of history might be the best way of describing Hillcrest and North Park, the alluring uptown neighborhoods that hug the north end of Balboa Park. Hillcrest is the heart of San Diego's thriving LGBTQ+ community, its streets brimming with lively gay bars and cool brunch spots. Perhaps unsurprisingly, Hillcrest also provides the hub for the annual Pride festival. Each July, thousands of revelers from around the globe descend on its leafy avenues, here for the legendary Parade, huge music festival in Balboa Park and – in some cases at least – the 5k fun run.
Like its neighbor North Park, Hillcrest is famed for its fine 1920s Crafstmen's houses – simple dwellings that date to the 1920s Arts and Crafts movement – as well as being one of the jewels in San Diego's craft ale crown thanks to the likes of the Hillcrest Brewing Company, self-styled 'first gay brewery in the world'.
North Park's charming jumble of colorful street art, microbreweries and 1920s style earned it a place in Forbes' 2012 list of America's finest hipster 'hoods, in which it was praised for its creativity and cultural diversity. And you don't have to wander far in this art lovin' beer drinkers' paradise to see what they mean. There's around a dozen local microbreweries within two or three blocks around University Avenue and 30th. Look out for the Belching Beaver Brewery, right next to the famously Instagrammable Greetings from San Diego mural, and the Fall Brewing Company, with their excellent hazy IPAs and beloved Humpty Dumpty mascot.
Save on things to do in San Diego
Save on admission to San Diego attractions with Go City. Check out @GoCity on Instagram and Facebook for the latest top tips and attraction info.