Spend five days in San Francisco and you're sure – like the great Tony Bennett – to leave your heart there. Of course you'll want to tick off the big-hitters like Alcatraz and the Golden Gate Bridge. There's time enough for all that, as well as getting under the skin of some of the city's hipper neighborhoods and getting your fix of San Francisco culture. Heck, our suggested 5-day itinerary for San Francisco even fits in time for souvenir-hunting. Read on for our guide to the perfect San Francisco mini break.
Day 1: Hit the Museums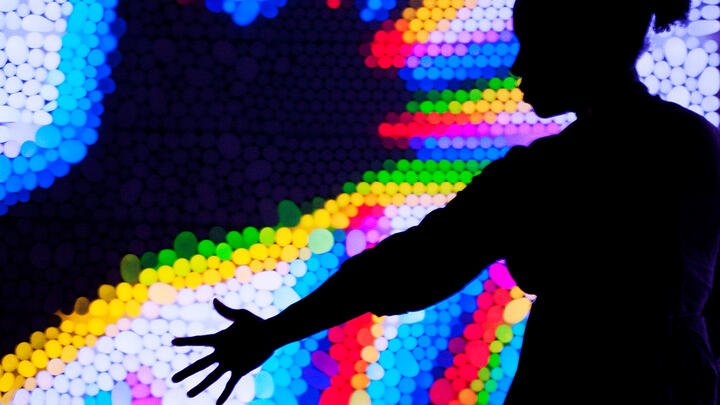 There's no point beating about the bush: San Francisco has some of the finest museums and art galleries in California. Nay, on the entire planet. Indeed, you could easily fill five days here if museum-hopping was all you did, from the mighty collection of American art at the Golden Gate Park's de Young Museum to the astounding range of (playable) antique arcade games and pinball machines and (often creepy) automata at the Musée Mécanique in Fisherman's Wharf.
The San Francisco Museum of Modern Art (SFMOMA) and Exploratorium are two of the very best, as well as being conveniently close enough together that you can do the double in a single day, pausing at the halfway point to stuff your face with authentic dim sum in Chinatown or to lunch on local cheese and sourdough from the Ferry Building's farmers' market on the Embarcadero. 
SFMOMA is the daddy of San Francisco art museums, boasting one of the largest collections of modern and contemporary art in the world. As well as crucial masterpieces from the likes of Matisse, Kahlo, Warhol, Richter and Klee, there's a vast living wall that changes with the seasons, a rooftop sculpture garden and so much more. Over at the Exploratorium on Pier 15, you can interact with all manner of weird and wonderful art and science exhibits: simulate a sandstorm in the Aeolian Landscape, lose your bearings on the Fog Bridge and head for the Recollections installation to dance with an animated version of… you.
Day 2: Ups and Downs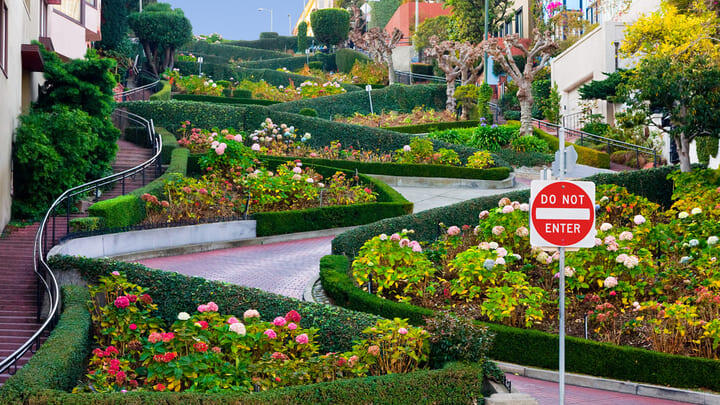 Thanks to its 11 (count 'em) hills, San Francisco is quite literally a city of ups and downs, a place where dedicated walkers are rewarded with breathtaking views and buns of steel. Find your bearings by riding an iconic cable car out of Downtown. Both lines go to Fisherman's Wharf, but the Powell-Hyde line provides the best views of Alcatraz as your painted wooden carriage rollercoasters up and down the hills. You'll also rumble past the hairpin bends of Lombard Street, the famously crooked road with its bright, floral borders and eight hairpin bends.
If you really want to get the blood pumping, take the Filbert Street Steps challenge. There are around 500 steps from the very bottom to where the art deco Coit Tower soars above North Beach. It's hard work, but worth it for awe-inspiring Bay views that take in Treasure Island and the San Francisco Bay Bridge. You'll also meet talkative green-and-red Telegraph Hill parrots on the way up, as well as encountering quaint cottages, cute formal gardens and wildflowers galore. Check out the murals that decorate the interior of Coit Tower before whizzing to the top for far-reaching 360-degree views that include Twin Peaks, Alcatraz and the Golden Gate Bridge.
Afterwards, go and say hey to the sea lions at Pier 39 before hopping on a cruise to Alcatraz Island for a tour of its infamous cellhouse.
Day 3: Snap some San Francisco Icons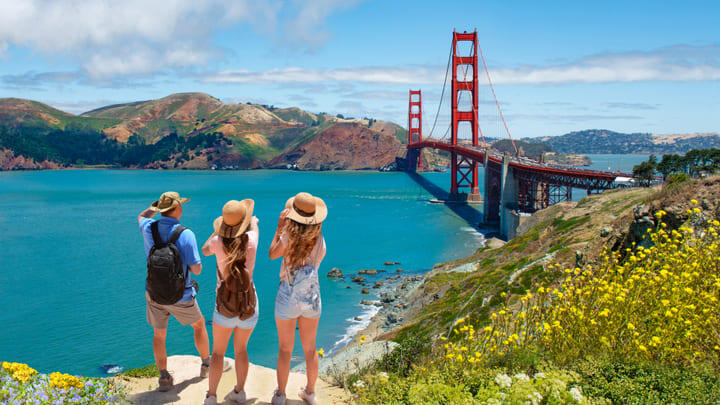 San Francisco is blessed with some truly photogenic attractions, so if you're the type who lives to fill your Instagram with pretty pictures, you're in luck! Start your photo tour at the Painted Ladies, a row of pastel-colored Victorian houses on Steiner Street by Alamo Square Park, the elevated position of which makes for some great pics, with the skyscrapers of the financial district visible in the background. There are plenty more colorful buildings to ogle as you wander down through the Haight-Ashbury neighborhood to Golden Gate Park. Here, the pagodas and pavilion in the Japanese Tea Garden and the cute Dutch Windmill are your go-to attractions for the most memorable snaps and selfies.
It's about three miles from here to the iconic Golden Gate Bridge, much of that through the wildest sections of the Presidio. Or you can, y'know, take the bus. Either way, getting up onto that big, beautiful bridge should be considered an essential part of any San Francisco adventure. Your Instagram fans will thank you for the effort.
Day 4: Shop for Souvenirs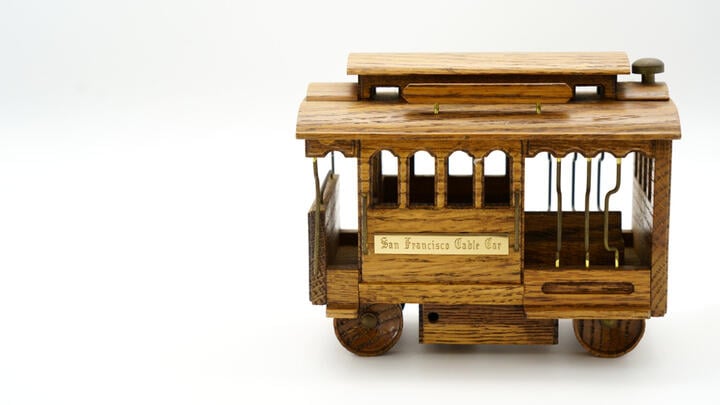 San Francisco is a shoppers' paradise, with everything from upscale department stores to quirky gift shops. Grab a Golden Gate Bridge fog globe from any souvenir store worth its salt, or hit up the museums for beautiful objets d'art like, um, an Andy Warhol skateboard from SFMOMA. The Cable Car Museum is your friend for cool MUNI logo tees and dinky souvenir carriages in every conceivable form: fridge magnet, mug, keychain, ornament, you name it.
Head to the City Lights bookstore in North Beach to pick up a copy of Kerouac's On The Road or Ginsberg's Howl and Other Poems. There's no place more appropriate to do so: the store had close links to both writers back in the 1950s. Cookies from the Golden Gate Fortune Cookie Factory in neighboring Chinatown are an absolute must for seekers of quirky edible gifts, while the streets around nearby Union Square are where your credit card will take a proper walloping, with major brands including Saks, Macy's, Gucci, Chanel, Louis Vuitton and Apple all too eager to help out with your dream shopping experience.
Day 5: Hang out in the Mission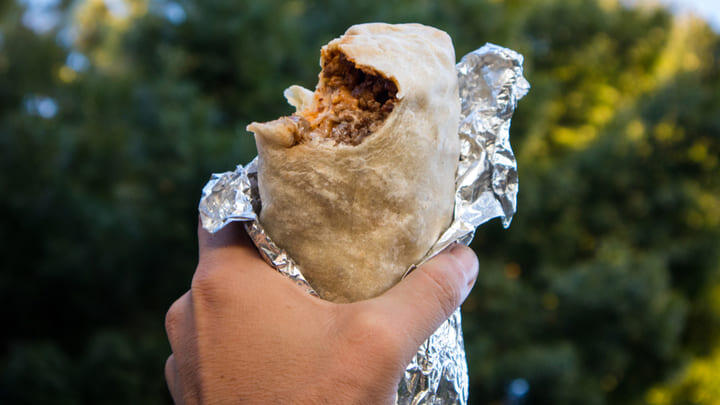 The Mission is hands-down one of the Golden City's hippest 'hoods, a melting point of epic murals, fab coffee roasteries and world-class burritos that no 5-day San Francisco itinerary should be without. Start your visit by simply wandering the streets and marveling at the ubiquity of those colorful painted murals – some political, some in tribute and some, well, just for fun. You'll find the highest concentrations in and around Balmy Alley and Clarion Alley.
Take a stroll down Valencia Street to pick up those last-minute gifts you forgot yesterday. It's an eclectic mix here, from vintage fashions and second-hand vinyl records to – wait for it – a supply store for wannabe pirates, where eyepatches, whale feed and scurvy medicine are the order of the day. Grab a specialty coffee while you browse, then make straight for the ace local taquerias for lunch. It's a 'Mission Burrito', you're after, famous around these parts for their soft, yielding tortillas, farm-fresh ingredients and frankly gargantuan size. Take yours up to Dolores Park and find a spot to munch while watching the world go by and gazing dreamily at the hazy Downtown skyline below.
Save on attractions

in San Francisco

 
Save on admission to San Francisco attractions with Go City. Check out @GoCity on Instagram and Facebook for the latest top tips and attraction info.