Perhaps you think you're pretty well off right where you are, sipping a glass of Chardonnay while you read an incredible travel blog. Okay, I admit, that doesn't sound too shabby. But if you're a wine-lover, or even if you only drink wine occasionally, a trip to California wine country is an adventure you can't miss out on. Because California boasts such a large diversity of soils and climates, it is home to many distinctive wine regions from southernmost San Diego all the way to the northernmost wine regions such as well-known Napa Valley and Sonoma County. If you are in the San Francisco area, take one of the many fabulous Wine Country Tours, you'll discover the wide array of grapes and the specialized techniques used to produce the finest wines. Oh by the way, you can save up to 55% off these Wine Country Tours with a Go San Franicsco Card - the best choice for maximum savings and flexibility, which includes Napa va, plus admission to your choice of other top attractions. Not convinced? There's more than just the wine! Here are 5 irrefutable reasons to visit California Wine Country on your next vacation.
The Wine – Tastings, Tours, Wineries
It's the most obvious, but also the number one reason you should visit California wine country—the wine of course! Discover a new appreciation for the history and importance of wine as you tour the wine country and learn fun facts and useful tips all about wine (do you know the real difference between table wines and dessert wines?). Winery tours offer the chance to see where the winegrowing happens (spoiler: it's on breath-taking landscapes), how the wine gets made, and of course, a sip of the final product. With over 250 vineyards and wineries to choose from, your options are endless.
The Cuisine – A Foodie's Paradise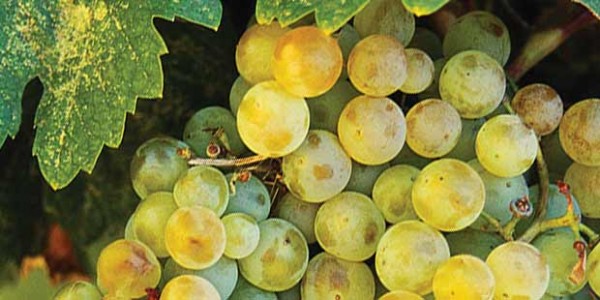 Quality wine and quality food go hand in hand. So it's really no surprise that wine country is a foodie's paradise, scattered with top-notch gourmet restaurants and culinary amenities. After all, they have all the best ingredients available at their fingertips. You'll enjoy olive oils, French breads, chocolates, cheese, bountiful seafood, and fresh produce whipped into gourmet concoctions by world-class chefs. Or, you can even get your hands dirty and take a class to learn how to make a delicious gourmet meal yourself! The opportunities for delectable dining are plentiful, especially now that "foodie tours" are being offered.
The Planning – A Piece of Cake
No matter where you are, it's incredibly easy to book one of the Napa Valley tours of wine country so that every aspect of your outing is planned for you! There are lots of options to choose from, and as long as you're immersed in the wine country, you won't be disappointed. If you would prefer to take a self-guided tour, there are plenty of resources for tourists to plan visits to local wineries on their own and arrange their own transportation (just remember, after a few winery stops, you might not want to drive!). As far as accommodations go, you'll find everything from luxury hotels to private inns conveniently located. As an added bonus, most of the inns are combination lodging and spa.
The Farmer's Markets – Delicious Local Produce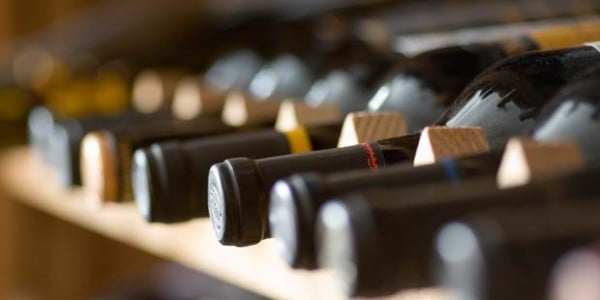 Everyone can enjoy a good farmers market, foodie or not. And wine country certainly offers you the best of California, and maybe even the best in the country. California has over 400 certified farmers markets, and the majority of them are in the wine regions. At these unique farmers' markets, you'll find professional chefs shopping among domestic consumers like yourself, looking for the absolute freshest ingredients. As with the wine, California's diverse topography and climate allows for a cornucopia of produce, flowers, and delicacies like cheeses and olive oils. It'll be a unique experience whether you're just looking around or buying ingredients for dinner!
The Transportation – Part of the Experience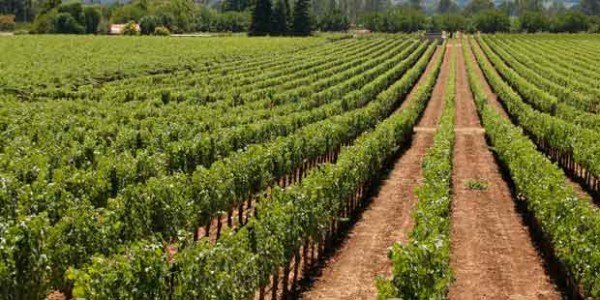 Even getting around in wine country can be a fun and exciting experience! If you're into outdoor activity, cycling is actually a very popular way to travel through wine country. Again, these can be guided bike tours or self-planned excursions. Biking is a great way to absorb the beauty of the scenery. If you want more romance than exercise, try taking a canoe! A great place for this is on the Russian River, where you'll paddle by gorgeous secluded beaches shaded by towering redwoods. Many places offer canoe rentals, and some even include a "picnic" lunch, so you can stop on one of those gorgeous beaches while you share an intimate meal.