Heading to San Fran this year, or call the city home? Why not hit the beach? Below, we'll answer all your most burning questions about San Fran's beaches, as well as our recommendations for the best beaches in the city! So break out the sunscreen and oversized sun hats; we're going to town!
Including:
Does San Francisco have good beaches?
Can you swim at the beaches in San Francisco?
How clean are San Francisco beaches?
The best beaches in San Francisco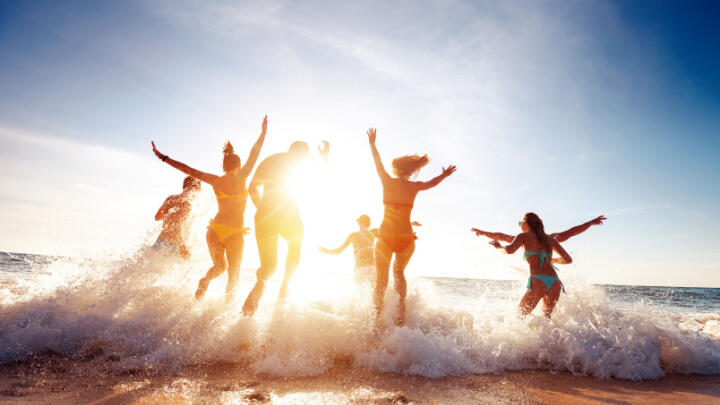 Does San Francisco have good beaches?
It would be a pretty short blog if this weren't the case, but yes, you can rest easy. Not only does San Francisco have good beaches, it has some of the best beaches in the country. They're not all pearly white beaches with lashings of sun, but they provide some of the best views around that almost demand a round of clicks from your camera.  
Can you swim at the beaches in San Francisco?
Technically yes, but most authorities (and, by extension, us) recommend that you do not. San Francisco's beaches are often surrounded by water with dangerous rip currents, causing many people to drown throughout the year. 
While some extreme sports fanatics see this as the perfect time to hop on a board and ride some waves, for the casual swimmer, we'd recommend staying out of the water for the most part.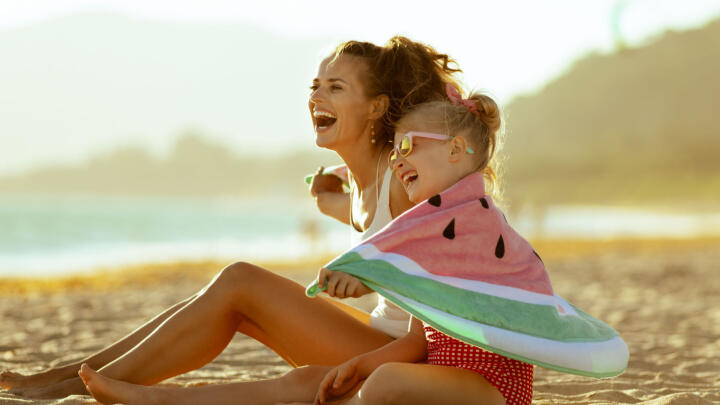 How clean are San Francisco beaches?
Every beach in America receives a grade based not only on the cleanliness of the beach itself, but also the water around it. Like school, these grades go from A+ all the way to F. 
The good news is that 88% of the beaches around the San Francisco and Bay Area received an A or B grade, and some, like the first beach on our list, received an A+.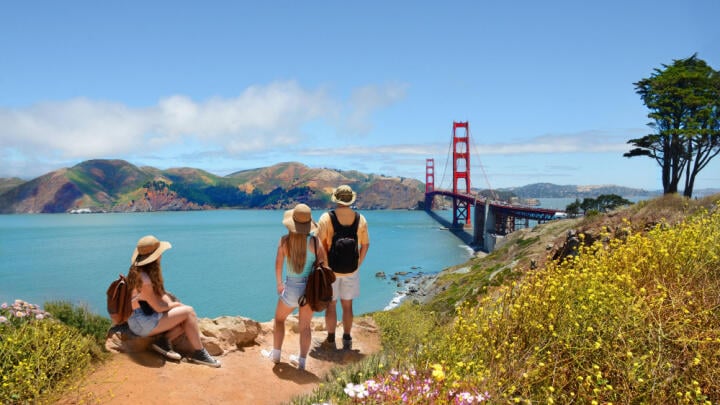 An A+ beach, if ever there was one, Ocean Beach is the highest-rated beach on our list for cleanliness. Right by the Golden Gate Bridge, this 3-and-a-half-mile stretch of bright white sand gives loungers the perfect views for their sunbathing antics. 
Running from Cliff House south to Sloat Boulevard, Ocean Beach is also a great place for walks, and those willing to burn even more calories can continue up to Golden Gate Park - you could even hire some skates when you get there and explore the park on wheels. 
Ocean Beach is also a frequent evening haunt, with bonfires and parties occurring on the regular. During the day, extreme sports enjoyers do partake in windsurfing, but as we mentioned before, the rip currents should keep casual enthusiasts out of the water. If you want to hit the waves, why not do it on a cruise ship instead?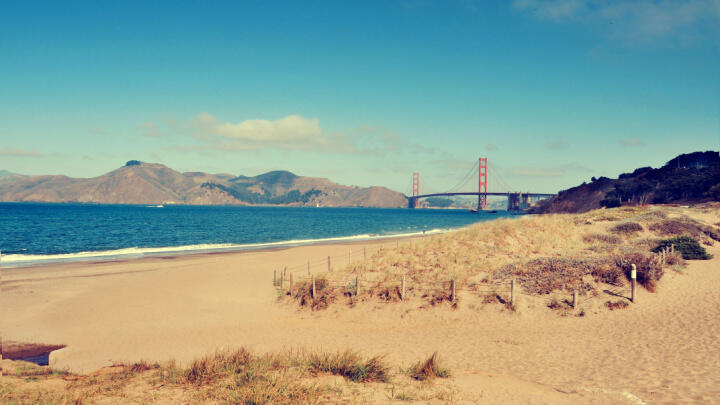 This mile-long sandy shoreline is an area in the Golden Gate National Recreation Area, stretching underneath sheer cliffs. Don't worry; they're safe. They're also beautiful, a beauty matched by views of the Golden Gate Bridge across the water. 
Just bear in mind that the north part of Baker Beach is also nudist-friendly, so if you're planning a beach break with the kids, maybe stay away. After all, with all the new...bits and bobs...they're likely to see, you'll only have to deal with a near-endless stream of awkward questions. 
Named after the famous Crissy Field, a world-renowned sand castle designer who won multiple awards for her creations, Crissy Field Beach is one of the best beaches in San Francisco. Okay, so one of those statements is utterly false, but you have to have a little fun with it, don't you? 
Crissy Field East Beach is actually one of the most popular beaches in the Bay Area, with tons of locals hitting the shore every summer to relax, exercise, picnic, and even birdwatch. It's also safe for casual swimmers looking to cool off from the summer sun - just don't head too far out.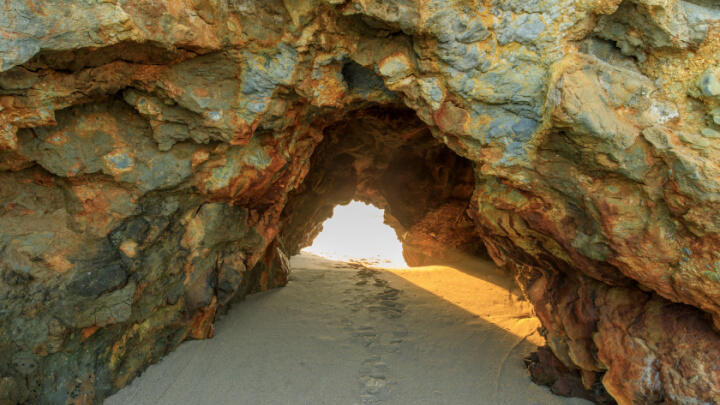 If you're looking for more from your beach-going experience, how about a nice injection of natural beauty? The sandy coves, rocky cliffs, and tide pools that call Pescadero State Beach home make it a must-visit for nature lovers. 
Even relaxation seekers are in for a treat, as there's plenty of sandy beach to explore and set up a towel. However, when you get bored of ray-soaking, go exploring. Hikers love the trails that snake through the Pescadero Marsh Natural Preserve, so why not join them and burn some cals?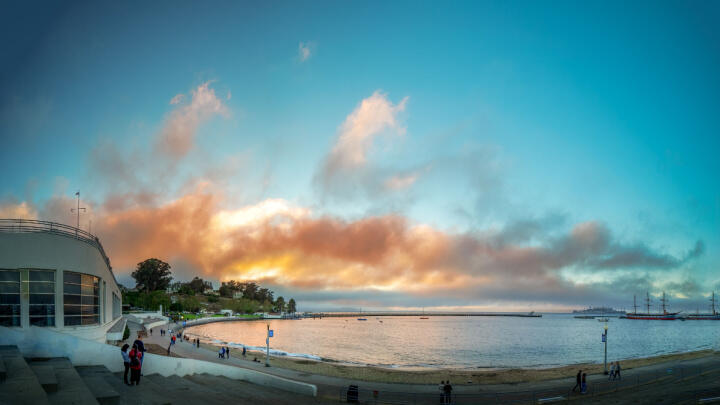 Aquatic Park Cove is a magical place, and easily one of the best beaches in San Francisco. Nestled in San Francisco Maritime National Historical Park - try and say that name fast three times - it's a protected cove that also happens to be the safest place to swim in the city. 
The cove naturally protects the water from the surging currents beyond, leading to calm waters you won't find anywhere else. So, while it's also a magnet for swim enthusiasts, it's also a prime location for less extreme water activities such as kayaking, paddle boarding, and rowing.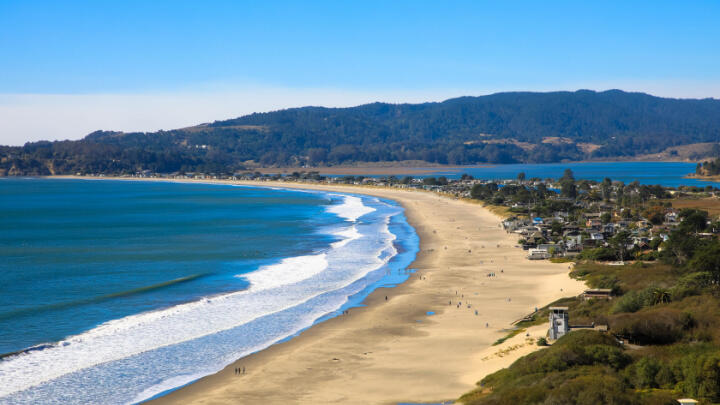 Okay, we might be cheating a bit with our final entry, but Muir Beach is so good it earns its place on this list of the best beaches in San Francisco. Yes, it's a 10-mile drive from the city, but the US is a car-centric country, so you'll likely have a set of wheels able to close the gap in a matter of minutes. 
Muir Beach is basically a beach from your favorite movie - at least one that has a beach. Volleyball, sunbathing, swimming, and more beach-based activities are there to enjoy. You can also say hi to a whole host of little critters, including hermit crabs and starfish, and even see whales off the coast if you're lucky enough. 
Then there's Muir Woods right next door if you fancy hiking among great redwoods. It really is the beach that does it all. 
And those were our picks of the best beaches in San Francisco! If you're heading to the Golden Gate City and want some extra activities to fill your vacation itinerary, check out Go City! With our All-Inclusive Pass and Explorer Pass, you can see all of San Fran's best bits for one low price!