Most major cities have a few things that they are famous for, things that everyone has heard of and associates with that city. In San Francisco, you've got the Golden Gate Bridge, the Haight-Ashbury district. And, you've got "The Rock." Alcatraz island, which has housed some of the most notorious and dangerous criminals of the 20th century. Check out our helpful guide for taking an Alcatraz Island tour by boat that takes you around Alcatraz Island, packed full of ways to save on admission, tips for visiting the area, other nearby attractions, and much more. The Escape from the Rock cruise is run by San Francisco's Blue and Gold Fleet, and the tour lasts for approximately 90 minutes. Your viewpoint will allow for taking great shots of the island, as well as the city coastline and Golden Gate Bridge.
Looking for Alcatraz Island Tour by Boat Discount Tickets?
We've got you covered – 
Escape from the Rock admission
 is available with the below money saving options, so you can choose the attraction pass that's right for you: 1. 
All-Inclusive Pass
 – All you can do. Includes admission to dozens of attractions. 2. 
Explorer Pass
 – Choose as you go. Includes admission of up to 5 attractions. 3. 
Build Your Own Pass
 – Select the attractions you want to visit prior to visiting. See all available passes, attractions & prices – 
Learn more
.
Tips for Enjoying an Escape from the Rock Boat Tour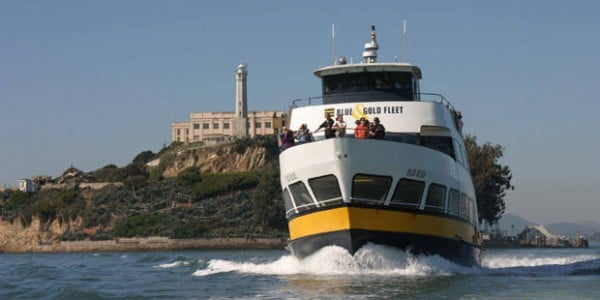 It's important to note that the boat and tour do not actually go to Alcatraz Island. The boat cruise will tour around the island, giving you an amazing view of the "The Rock" and it's buildings, structures and points of interest.
This cruise is a family-friendly tour that is appropriate for all ages.
The boat has enclosed lower decks with large windows and open upper decks that allow you a better view and fresh ocean breezes.
The cruise provides an audio tour that is available in 9 languages, but you must provide your own wi-fi enabled device in order to hear it. The audio portion of the tour is fascinating and features facts about the island and its history before it became a prison, as well as what happened after the prison shut down.
If you are prone to seasickness, take proper precautions. For the most part your cruise will be smooth, but the water can get a little choppy. Better to be safe than sorry.
Even on clear and sunny days it can get chilly out on the water -- bring at least a light jacket with a hood or a hat. If the weather is cold and foggy, which isn't at all unusual, you'll want to bundle up more. Don't forget sunscreen!
Get a bite to eat before the tour, or bring a snack and a drink.
You will have the opportunity to take some really amazing shots of the Golden Gate Bridge, Alcatraz Island and the San Francisco skyline, as well as shots of the ships and buildings along the coastline. Be sure your camera is charged; you will be disappointed if you aren't able to get those shots!
This is an ideal tour for history buffs who have an interest in the island, and anyone who wants to learn more about the history of the San Francisco Bay area.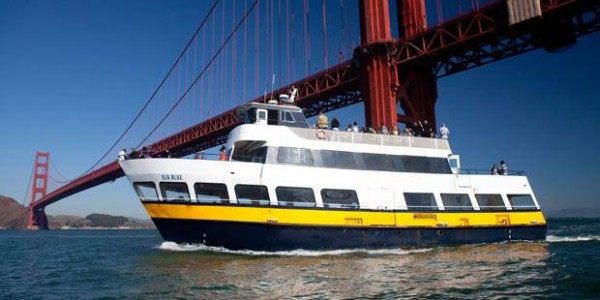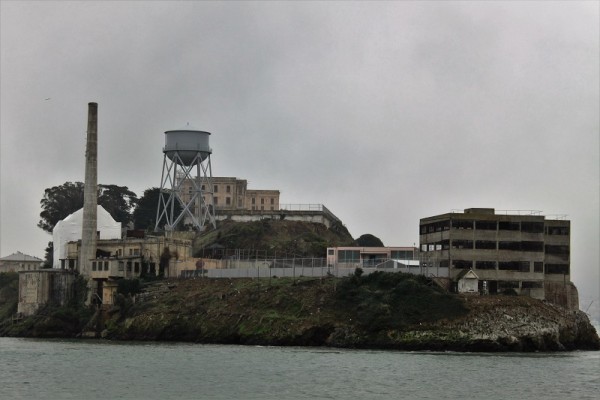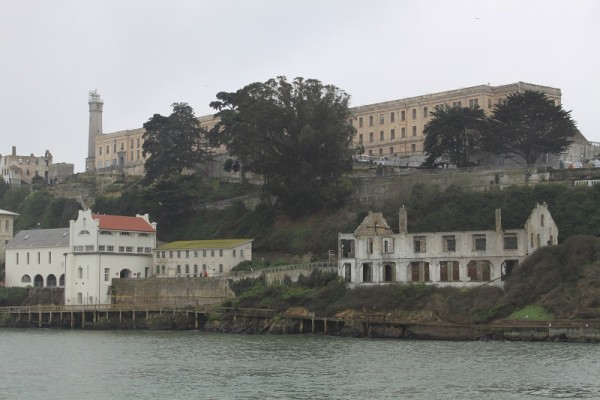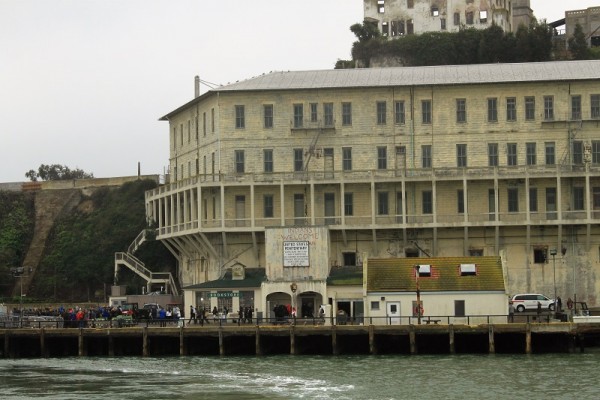 Nearby Attractions
Fisherman's Wharf and the surrounding areas are teeming with attractions, restaurants, activities and shops. You could easily spend a few days just in this area alone. Here are a few we suggest adding to your itinerary...
Fisherman's Wharf
All along the wharf and in the immediate area you will find a plethora of attractions and activities to suit all members of your family.
Madame Tussauds Wax Museum
is a must-see attraction that allows you to get up close and personal with many of your favorite celebrities and historical figures. There are interactive displays and "selfie" opportunities abound!
Ripley's Believe it or Not!
Is an interactive "Odditorium" of curious, impossible and unusual artifacts, artwork and people that takes you on a world tour of Ripley's most unique facts and findings.
Pier 39 
One of San Francisco's most visited locations, Pier 39 is packed full of things to do, see and eat! There are tons of shops and restaurants, a carousel and live entertainment. You can admire the Sea Lions and learn more about them when you
visit The Aquarium of the Bay
, which includes a stunning underwater tunnel aquarium featuring sharks, colorful fish, octopus, rays and more. For the young and the young at heart, there is a "touchpool" that allows you to view and interact with a variety of marine life including bat rays, baby sharks and sea urchins
Places to Eat Nearby
Throughout the wharf and Pier 39 area, you will find no shortage of restaurants to satisfy any culinary craving. Seafood? Of course. You'll also find steaks and burgers, pizza and pasta, plenty of tasty pastries and coffee. Here are a few restaurants and cafes you might want to include in your visit.
Blue Mermaid Chowder House And Bar
offers up tasty entrees with a "gold rush" atmosphere, fresh seafood, kid's menu and a wide selection of beers, wines and cocktails.
Capurro's Restaurant & Bar
is a family-run establishment serving traditional Italian fare and live three-piece music several evenings a week.
Castagnola's
is practically a Fisherman's Wharf  landmark and offers up spectacular views while you dine.
Crab House At Pier 39
is what you would expect from a seaside crab shack, but with a lot more style, and a varied menu of mouth-watering seafood dishes including -- you guessed it -- plenty of crab. If you are looking for a romantic dinner, look no further. You'll be treated to gorgeous views of the Golden Gate Bridge while you sip a glass of wine and enjoy a delicious meal.
Fisherman's Grotto #9
is another not-to-be-missed San Francisco dining destination. The first sit-down restaurant on the wharf, the Grotto opened in 1935 and serves fresh seafood and classic Italian fare. You'll also find a variety of smaller diners and cafes, as well as familiar chains such as Applebee's, Rainforest Cafe, Hard Rock Cafe and more.
Need to Know
Hours
Daily: 11:30 am. (Schedule subject to change, please contact Blue & Gold to confirm cruise times)
Christmas Day. Holiday hours are subject to change without notice.
Directions & Address
Ticket Booth on West side of PIER 39 (between Pier 39 & Pier 41) San Francisco, CA
Driving:
Entering the city from either the Golden Gate Bridge or the Bay Bridge, follow signs to Fisherman's Wharf and PIER 39. Parking is available at the PIER 39 parking garage.
Save on Tickets with a Go San Francisco Card
Remember, the 
Go San Francisco® Card
 is the best choice for maximum savings and flexibility, which includes 
Escape from the Rock tickets
, plus admission to your choice of other top attractions. Save up to 55% on top museums, tours, and activities vs. paying at the gate. Visit multiple attractions for one low price.