Heading to the City by the Bay? We put together a go-to guide packed with information for getting around San Francisco and beyond, including getting to and from the airport. Downtown San Francisco is easy to navigate.
It's compact and fairly walkable, with multiple easy-to-use public transit options. However, due to its windy, hilly streets and pricy parking, driving around San Francisco is not recommended unless you plan on traveling outside the city itself. Even still, the area's regional rail system is affordable and very accessible, making it a great alternative to driving.
Planning to see lots of San Francisco attractions? Check out the pass for San Francisco by Go City® – the more you do, the more you save.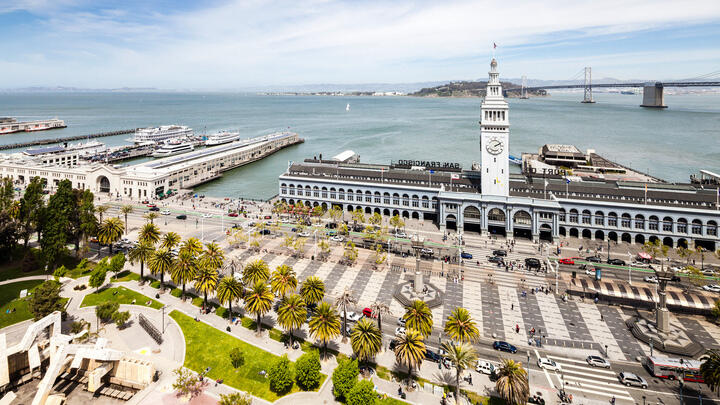 Around the City with Muni
Muni service includes local buses, F-line, Vintage Trolley Cars, Historic Cable Cars, and light rail, which have routes to/from Fisherman's Wharf, Union Square, Golden Gate Park, Chinatown, SOMA district, and more.
Bus and rail rides are detailed on the mobile app MuniMobile. With your fare receipt, you can ride for 90 minutes on any combination of buses and light rail. Multi-day passes are also available and you can also get Historic Cable Car tickets.
To get to Golden Gate Park, take Muni buses #5, #21, or the Muni-Metro N-Judah Streetcar from Market Street. Lincoln Park is accessible by bus #38.
Visit sfmta.com for up-to-date fares and trip planners.
Muni's F-Line
The historic trolley cars of the F-line are vintage electric rail cars which serve the City's main artery, Market Street, and its grand waterfront boulevard, the Embarcadero. These amazing trolleys will take visitors to popular tourist attractions like Fisherman's Wharf, the Embarcadero, the Ferry Building, and Market Street, just a short walk from Union Square and SOMA district.
Historic Cable Cars
Much like the F-line street cars, Cable Cars are a big part of San Francisco's transportation history. Today there are 3 cable car lines still working: Powell-Mason Line, Powell-Hyde Line, and the California Street Line. The Cable Car Turnaround (located on Powell Street) is actually an attraction in itself, so even if you aren't riding the Cable Cars, it's worth some time to stroll over there and watch them for a bit.
Walking & Biking
Although San Francisco is notoriously hilly, its neighborhoods are dense and close together, making them easy to explore on foot if you're dedicated to a bit of exercise. Although you should use caution when walking at night and in downtown neighborhoods (as you would in any major city), the city is safe and very pedestrian-friendly.
If you prefer a more adventurous route, consider bringing or renting a bike – whizzing down those hills will be a blast! Explore the city by neighborhood, see top attractions and discover your own unexpected sights and hidden gems.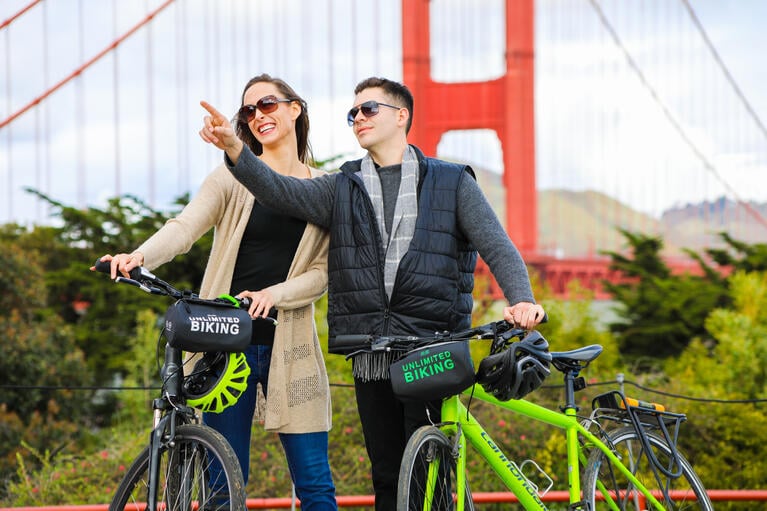 Taxis & Ride Share
Taxis are generally not a good option in San Francisco. They can be tough to find unless you're in major downtown areas and they are really quite pricey. Although they can be a great way to get between destinations if you don't want to hassle of figuring out directions yourself, you're probably better off taking public transit or, if you need to travel further away, renting a car.
Hop-On Hop-Off Sightseeing Tours
You can also opt for a Hop On Hop Off Big Bus San Francisco Tour to see the sites at your own pace. Please note, the hop-on hop-off sightseeing tour is a great way to get acquainted with the city, but should not be relied on as a mode of transportation.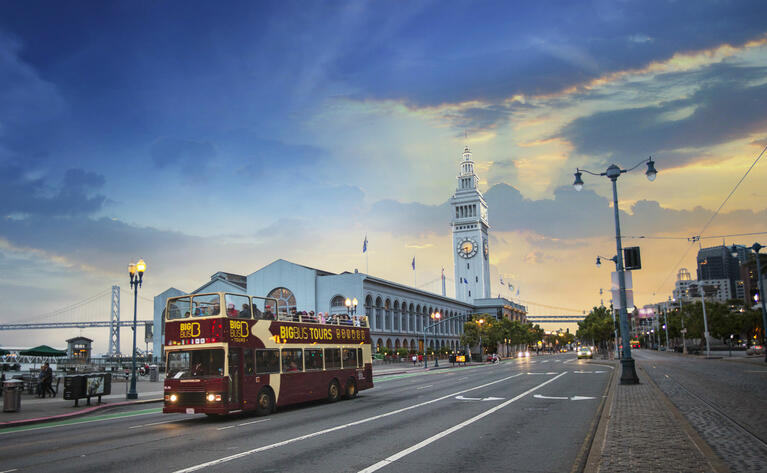 Outside the City
Bay Area Rapid Transit or BART links the downtown area with the peninsula to the south, including SFO International Airport, and with the East Bay including Berkeley and Oakland. Visit bart.gov for the most current information.
Parking
As you might expect in a compact and busy urban center like San Francisco, parking is difficult to find and expensive. Garages charge steep fees for daily parking and street parking enforcement is tough. And remember, if you end up parking on a hill, be sure to use your parking brake!
Getting To San Francisco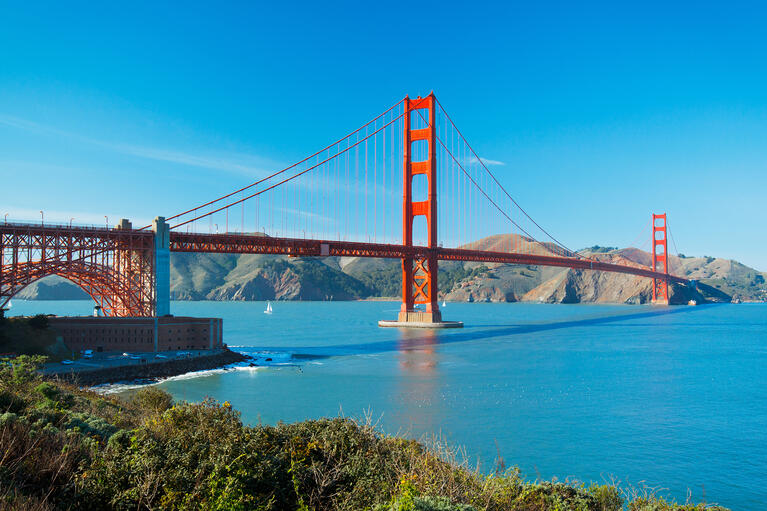 By Plane
San Francisco is actually serviced by a number of area airports. The primary airport is San Francisco International, but Oakland International in the East Bay and San Jose International, just an hour north of San Francisco, are good options as well. Oakland and San Jose offer more discount airfares, but SFO offers more international flights.
Both San Francisco International and Oakland are connected to downtown via the BART system. It's a brief walk or quick shuttle ride to the BART station from SFO, and a short train ride to the Coliseum BART station from Oakland. If you're coming into San Jose, hop on the Caltrain, which links up with the BART system at Millbrae.
By Train
Several Amtrak routes serve the Bay Area, including the California Zephyr, the Coast Starlight, the Capitol Corridor, and the San Joaquins. Trains arrive in Emeryville (a small city on the bay adjacent to San Fran) or Jack London Square Station (in Oakland). Again, Caltrain and BART are also regional rail options if you're coming from the area.
By Bus
Buses are a little tricky, as there is no centralized bus depot in San Francisco. They are predominantly used by locals or those visiting from the surrounding towns, so if you're staying elsewhere in California and are just popping down to San Francisco, they may be a good choice.
Some options you might consider include the Bolt Bus, Greyhound, California Shuttle Bus, or Megabus (many of which are national companies with good reputations). For someone truly unfamiliar with the area, however, we recommend sticking with the rail options.