San Francisco is one of the USA's finest party towns, with neighborhoods that are characterized by their lively nightlife scenes. We're talking the Castro's uber-hip LGBTQ+ clubs, high-end dining in Nob Hill, laidback speakeasies in North Beach and chilled-out arty bars in The Mission. In other words: great for seeing in the New Year with a bang. But it's not all Cable Car cocktails and morning-after Alka-Seltzers. There are loads of ways to spend New Year's Eve in San Francisco, and we've put together a selection of the best, to be enjoyed with or without a drink in your hand. Read on for art and Alcatraz, ballet and burritos, skating and sightseeing, and much more…
In the Daytime…
Ride the Cable Car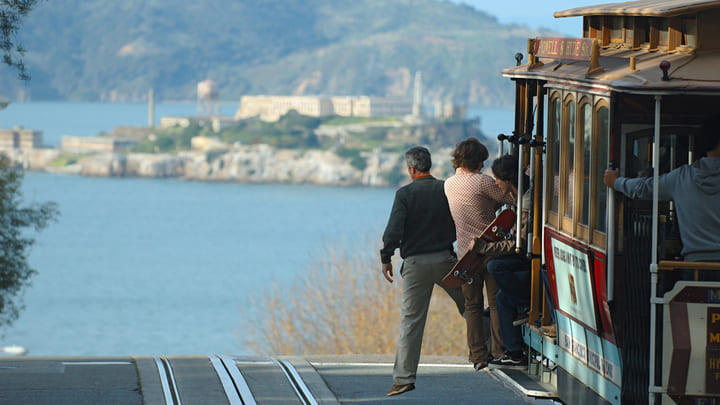 The squeal of the cables, the rattle of the wheels, the great clang of the bell: San Francisco's colorful MUNI tram cars are a great way to while away a New Year's Eve hour or two. These painted wooden icons promise a fun-filled rollercoaster ride through the famously hilly city, with photo ops galore along the way. Bag the best snaps by claiming a spot on the narrow external platforms either side of the car – you'll get the most spectacular views of landmarks like Alcatraz and Lombard Street riding the Powell-Hyde line from Downtown to Fisherman's Wharf.
Spot a San Francisco Icon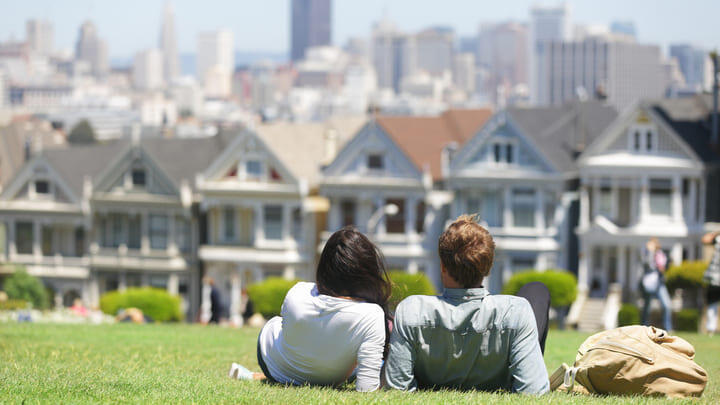 With so many world-famous landmarks around town, San Francisco souvenir makers must be coining it in. Indeed, you don't have to look very hard to find a Golden Gate Bridge keychain, MUNI cable car model, Alcatraz ornament, or mug adorned with the colorful Painted Ladies. Heck, you can even get fog globes (like snow globes but with fog, in honor of the city's famous pea-soupers). Sure, bag the souvenir, but nothing beats the real thing, so make sure to drop by one or two of these veritable SF icons on New year's Eve. And don't neglect to say hey to the sea lions at Pier 39 while you're at it.
Bag a Bargain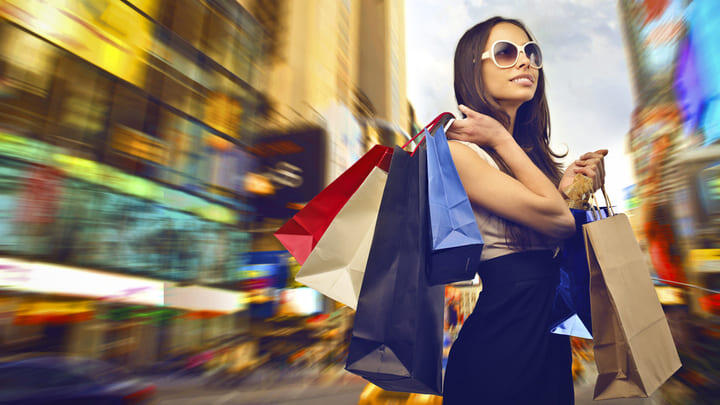 If, once again, Father Christmas failed to find space in your stocking for the designer handbag or brand-new iPhone you so desperately wanted, now's your chance to take the matter into your own hands. Post-Christmas sales run from 26 December right into the New Year, so this is prime time to pick up a bargain. Hit up the big department stores and malls – Saks, Bloomingdale's, Macy's, Nieman's, Westfield – for some of the best.
Take a Hike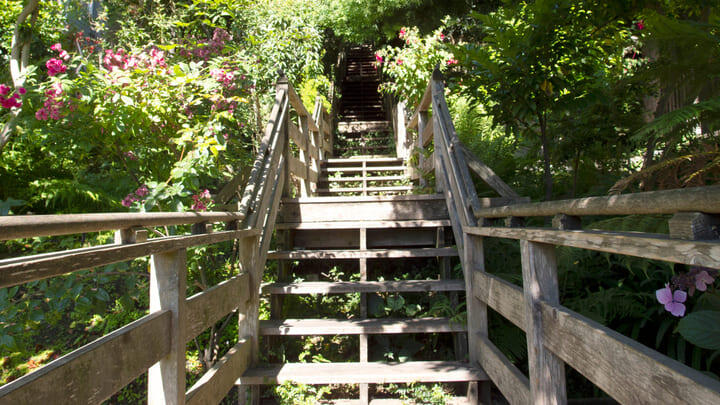 Sure, it's a bit hilly, but just think of all the good it will do your calves and glutes! There are loads of great walks in San Francisco, from short sightseeing tours of the Castro's celebrated LGBTQ+ landmarks, to longer walks that take in the Haight-Ashbury neighborhood's boho vibe and Instagram eye candy of the Painted Ladies. But if you really want to get the blood pumping, try the Filbert Street Steps challenge, a steep climb up 500-or-so steps that takes in sweeping views of Treasure Island and the San Francisco Bay Bridge and promises encounters with talkative Telegraph Hill parrots, quaint cottages and cute formal gardens on the way to Coit Tower at its summit.
Get Your Culture Fix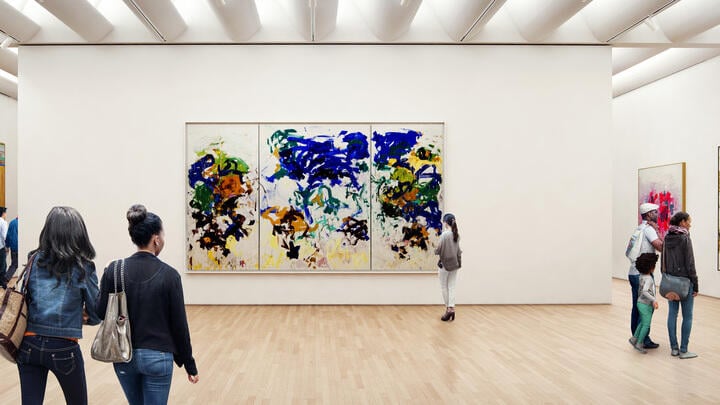 San Francisco is home to some of California's finest museums and galleries so where better to while away a few hours while you wait for the New Year festivities to kick off? Experience one of the planet's largest collections of modern and contemporary art at SFMOMA, starring Hopper, Kahlo, Klee, Matisse, O'Keeffe, Richter and Warhol, to name but a few, and unleash your inner Einstein at the super-cool Exploratorium on Pier 39, where you can summon up your own sandstorms, get lost in the fog and dance with… yourself. Kids young and old will thrill to the vast range of playable vintage arcades and pinball machines at the Musée Mécanique in Fisherman's Wharf.
Chill Out in The Mission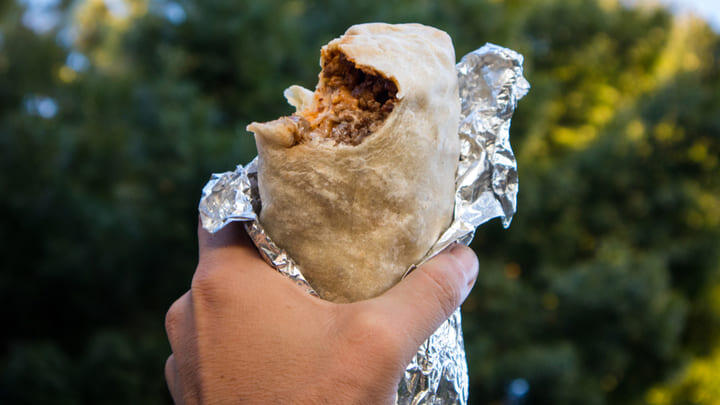 Hands-down one of San Francisco's hippest 'hoods, The Mission is a great place to chill and take in the sights on New Year's Eve. Check out the eye-popping painted murals on Balmy Alley and Clarion Alley, and window-shop the cool indie stores on Valencia Street, where vintage fashions, pre-loved vinyl records and, um, pirate supplies are the order of the day. For lunch, seek out a legendary 'Mission Burrito' in one of the district's many authentic taquerias. These edible monsters are famed for their super-soft tortillas, farm-fresh ingredients and medley of Mexican flavors. Heave yours up to Dolores Park and find a spot to tuck in accompanied by panoramic views of the hazy Downtown skyline.
In the Evening…
Take in a Show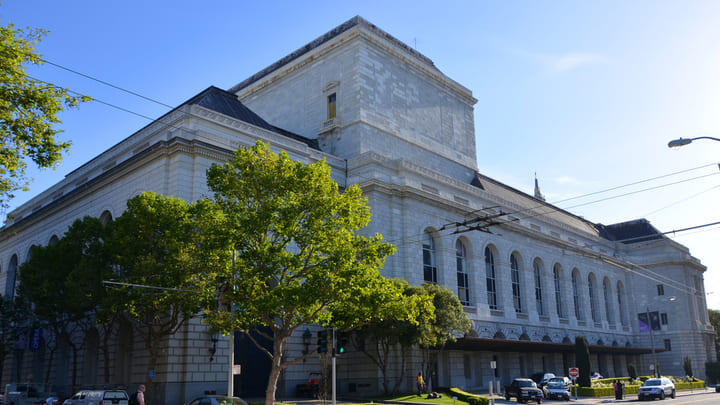 Kick off your celebrations in earnest with one of San Francisco's fab New Year shows. Check out listings for some of the city's top venues – The Fillmore, The Warfield, The Independent – to find the perfect performance to suit your mood. Or go full glad-rags-and-monocles mode behind the stately colonnaded facade of the War Memorial Opera House, where you can catch world-class performances from the vaunted San Francisco Ballet, Opera and Symphony ensembles.
Have a Nice Dinner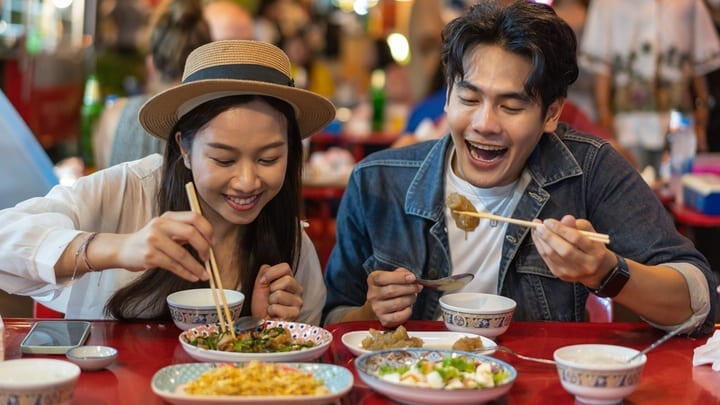 Book early if you want to secure a New Year's Eve spot for dinner in any of the city's top restaurants. We're talking dinner with a view in upscale Nob Hill – check out the Fairmont's Laurel Court or Top of the Mark at the InterContinental Mark Hopkins. Or hit up Zingari on Union Square for high-end Italian food and live jazz. Looking for something a little less formal? Chinatown is your friend. Generally considered one of the best enclaves for Chinese food in the US, here's where you can dine like an emperor on fluffy BBQ pork dumplings, delicate shrimp and chive gyoza, crispy sesame balls and all manner of other umami Chinese treats. Find yourself a tiny, cramped restaurant for a fully authentic experience.
Go on a New Year's Eve Cruise
A favorite way to spend New Year's Eve in San Francisco is aboard a cruise on the Bay. It's a fine (and unusual) way to ring in the New Year, complete with picture-perfect night-time views of the Golden Gate Bridge, Alcatraz and, of course, the city's spectacular midnight firework display. Cruise options range from high-end dining experiences to booze-fueled party boats that are strictly for revelers aged 21 and over. Note that at least one of these options has the potential to leave you feeling a little, shall we say, seasick the morning after.
Skate into the New Year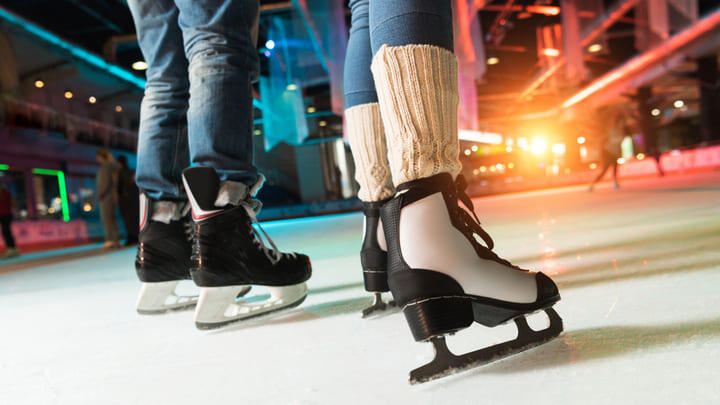 The Embarcadero Holiday Ice Rink is the city's largest and offers glittering views of San Francisco Bay, the Ferry Building and the Bay Bridge as you glide and swoop, graceful as a drunk swan, across the ice. The rink stays open until 11.30PM on New Year's Eve, meaning you can skate until late before huddling with the crowds to enjoy the midnight pyrotechnics. The views of the firework display from here – as with just about anywhere along the eastern waterfront – are among the very best in town.
Save on

things to do in San Francisco
Save on admission to San Francisco attractions with Go City. Check out @GoCity on Instagram for the latest top tips and attraction info.