Traveling to San Francisco this year, but unfamiliar with the city or airport? No worries! With this guide, we'll detail all the best travel options to get you from San Francisco Airport to the city. So, read on, make notes, and take the sting out of your trip!
Including:
BART 
Clipper Cards
Buses
Rideshare
Taxis
and more!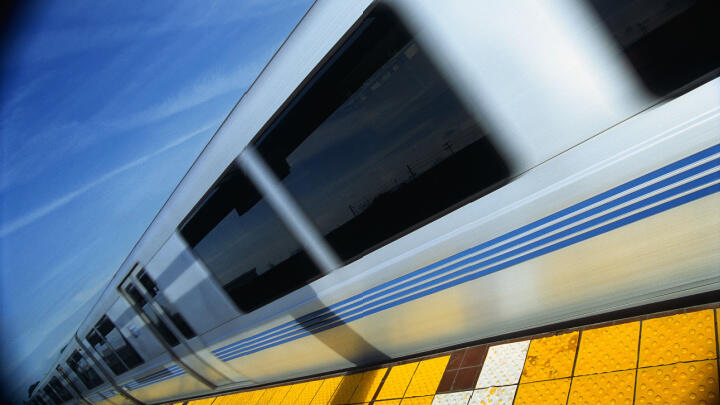 San Francisco Airport to City Travel Options: BART 
The Bay Area Rapid Transit system, or BART to its friends, is San Francisco's rapid transit network. It's one of the cheapest ways to get from San Francisco International Airport to the city center, Downtown, and a slew of other key destinations throughout the city.  
Trains leave frequently, and it's easy enough to follow signs in the airport to locate the platform. Once your train has arrived, it takes around 20-30 minutes to travel from San Francisco International Airport to Downtown, but you can check the map on board if you want to get off at an earlier or later stop. 
If you're trying to cut costs, the Bay Area Rapid Transit system is one of the best ways to get into San Fran. Ticket prices depend on the length of your journey, but a ticket to Downtown should only cost around $9.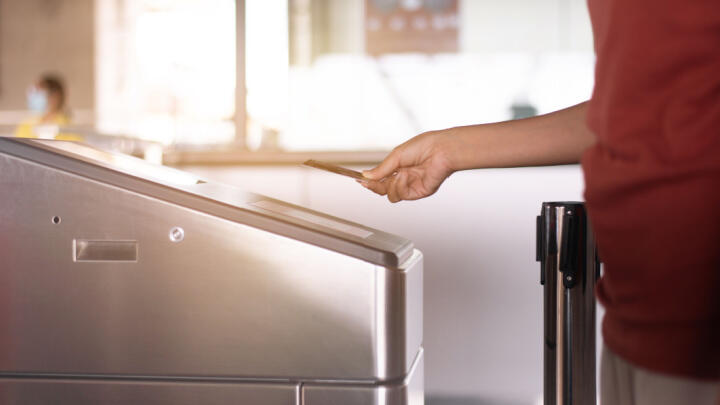 Clipper Card
Of course, if you're staying in San Fran for a spell, you can save yourself the hassle of buying tickets for every trip with a Clipper Card. It's a top-up card that lets you swipe into stations at will - as long as you have the cash.
You can buy Clipper Cards from most stations. However, if you'd rather not carry around an extra card, you can add it to your iOS or Android wallet and swipe with your cellphone. Options.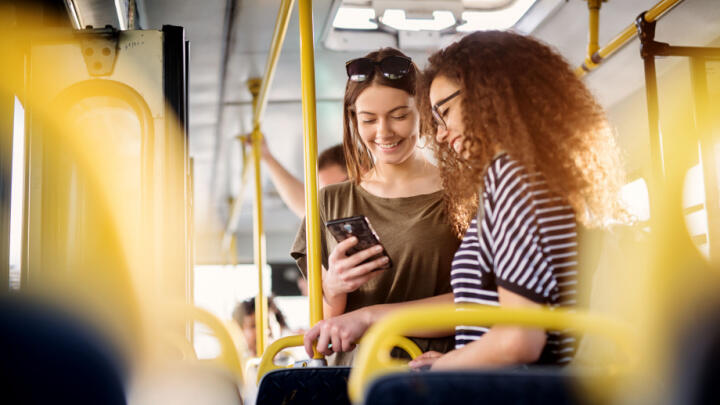 San Francisco Airport to City Travel Options: Buses
The cheapest and, dare we say, least cheerful of your options is the humble bus. If you're traveling light, boarding one won't be an absolute nightmare. And thankfully, bus services reach each of San Francisco International Airport's three terminals, so you'll never be too far from a pick-up point. 
The bus company's called SanTrans, so look out for their branding before boarding - though they should be the only buses around. The bus numbers to look out for are the 292, 397, and the KX, an express line into town. 
The 292 and 397 are regular lines, so as the bus gets further away from the airport, it'll start to fill up. That's why it may not be the best choice for travelers with multiple heavy bags. However, with tickets typically under $2.50, you won't find a cheaper way to get into San Francisco. Plus, the slower travel time and ample window room will let you get the lay of the land as you ride. 
The KX is less of an issue, as it doesn't stop for nobody. Once you're on the bus - likely alongside people who've also caught a plane - you'll be on a one-way trip to the city. At least this way, lugging a load of bags isn't much of an issue. And, for only around $4, you'll still squeeze a ton of pennies doing so.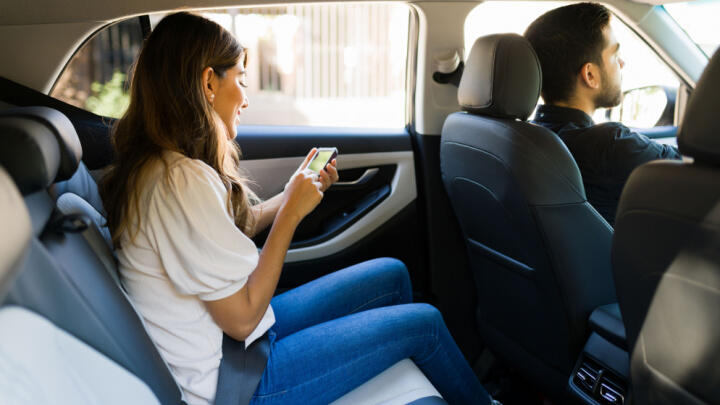 San Francisco Airport to City Travel Options: Rideshare
In this digital age, rideshare services like Uber and Lyft are all the rage. Not only can you book ahead of time, but you'll also know the likely exact cost of your trip, avoid any tomfoolery regarding meters, and can follow your journey through GPS. So, if you don't mind forking out a bit more, you can get a direct trip from the plane door to the hotel/Airbnb door. 
Of course, you'll need the apps downloaded on your device to use them, so either download them before you travel, or hop on the airport's wifi to avoid any extra surcharges. Plus, if you want to split the bill and don't have trust issues, you can share your ride with other travelers who're heading to the same area of the city. Prices will vary depending on the time of day/city congestion, so it's worth looking before you book, in case you're not comfortable with the purported amount.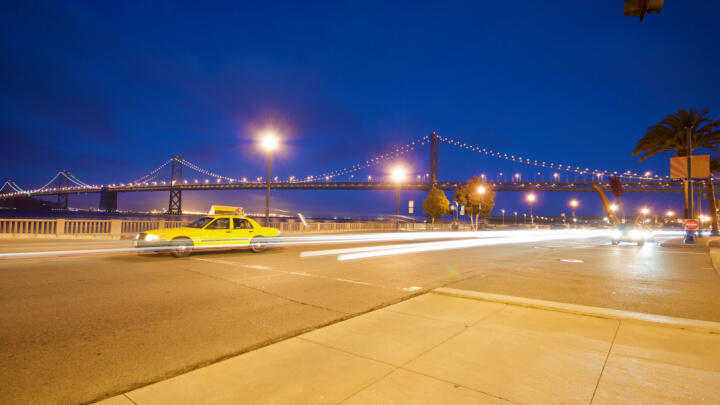 San Francisco Airport to City Travel Options: Taxis
Back in the pre-digital age, taxis ruled the world. They're still about today, and sometimes you can even spot them in their natural habitat - roaming around, looking for passengers. 
Like rideshare services, taxis will set you back a pretty penny, but they also take all the hassle out of your vacation. Typically, taxis will charge about $60 to take you to San Fran's Downtown area, so make sure to discuss prices with the driver before hopping in.
Remember that you may find some bad apples in the bunch. Drivers can take advantage of fresh faces by overcharging. After all, if you've never ridden a taxi from the airport, how are you to know how much it costs? Keep that $60 fee in mind, and either verbally negotiate a fixed price with the driver, or ensure they turn their meter on before you set off. That way, you can avoid any tomfoolery.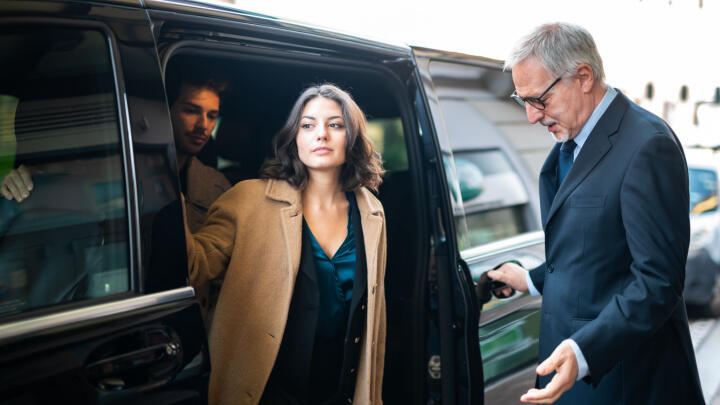 San Francisco Airport to City Travel Options: Private transfer
If you want to really flash them dollar bills, the only way to travel in style is by private transfer. It's the costliest option on this list, but if you've got the bucks, why not shell out for a premium service? 
You can book your driver months in advance, and they'll provide a personalized service that's second to none. You know in movies, when people are met at the airport by dudes carrying signs with their names on it? That's a private transfer. 
They'll meet you at the gate, carry your bags to the car, make sure the temp and seats are perfect, and then take you from the airport to your address of choice. They won't talk your ear off if you prefer quiet, but are happy to chat about the area if you're willing. And you never know; they may just give you some top tips on where to go during your stay. 
Speaking of top tips on San Francisco's best attractions, check out this sweet segue to Go City! With our All-Inclusive Pass and Explorer Pass, you can see all of the city's best bits for one low price!