San Francisco is renowned as an amazing vacation destination in the US. It's a culturally rich city, diverse in population, and filled with a wide variety of attractions to appeal to any traveler.
Although it also has a reputation as a kid-friendly city, there is more than enough for groups of friends or couples to enjoy. If you're looking for things to do in San Francisco for adults, check out our list of the top activities that couples and groups of friends will enjoy, including...
Big Bus San Francisco Sightseeing Tour
California Academy of Sciences
San Francisco Museum of Modern Art
San Francisco Cruises
AT&T Park Tour
UC Berkeley Botanical Gardens
and more!
Hop-On Hop-Off Sightseeing Bus Tour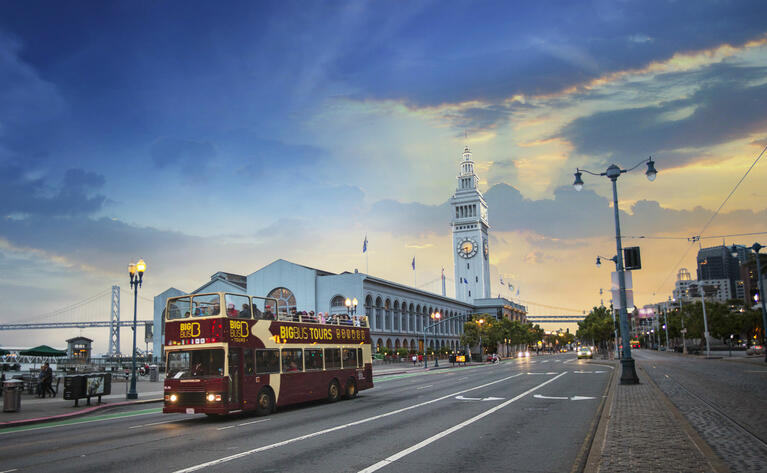 A great introduction to San Francisco for first-time visitors is a hop-on hop-off bus tour. Although the city itself is pretty compact, it's also hilly and very densely populated, and it can be difficult to plan an itinerary for yourself that covers all the big highlights in a single day.
Opt for a comprehensive bus tour that showcases all the biggies. As a bonus, a hop-on hop-off version gives you the flexibility to pick and choose what you want to see without being tied to an entire progression.
California Academy of Sciences
One of the most amazing museums on the entire West Coast is the California Academy of Sciences. It's got everything from natural history galleries to an aquarium to an all-digital planetarium and much more.
They're at the forefront of conservation activities, too, so their research is cutting edge and the information they share with the public is incredibly important. Pay a visit to their playful penguins, marvel at their green roof, and walk through a four-story rainforest.
San Francisco Museum of Modern Art
Art lovers will relish the chance to visit this famed institution. The San Francisco Museum of Modern Art (SFMOMA) is filled with some of the most inspiring and innovative contemporary and modern art in the world.
Explore the Doris and Donald Fisher Collection in all its glory, and see works from diverse artists, famous, local, and in between. They also have a number of special events and exhibits on rotation, so be sure to consult their website before you visit. They'll often have adults-only evening events, too.
San Francisco Bike Rentals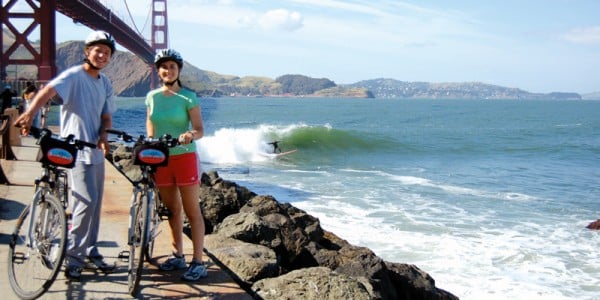 Outdoorsy couples or friends will want to bike around San Francisco. It's certainly very hilly, but the challenge is part of what makes it so much fun. The bike-friendly streets of San Francisco are a blast to pedal around, and the waterfront paths are particularly scenic.
Your rental comes with a map and a number of suggested routes of varying distances. Opt to stick around the city, or take a ride all the way to Sausalito, for example.
San Francisco Cruises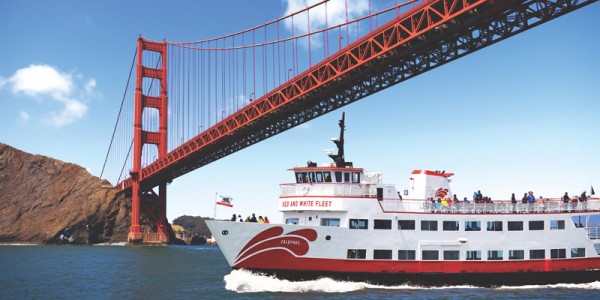 The waters of the San Francisco Bay are beautiful and fun to explore. A cruise is a great option to combine sightseeing with a delightful few hours spent out on the open water. Choose an Escape from the Rock Cruise for an informative and exciting overview of the most famous prison in the United States.
Sail around Alcatraz Island as you're regaled with tales of its spooky history. Or, opt for the Bridge 2 Bridge Cruise, a sightseeing excursion that takes you under both the Golden Gate Bridge and the Bay Bridge.
More San Francisco Art Museums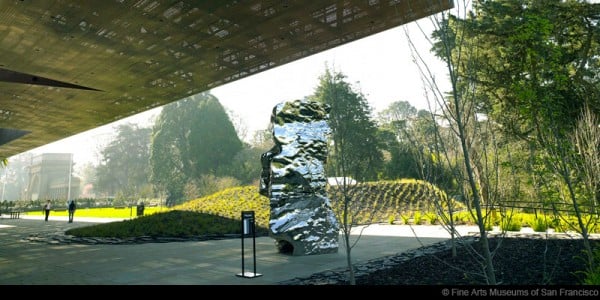 Can't get enough of San Francisco arts and culture? Fortunately for you, there are plenty more wonderful art museums to explore in the city. The stellar de Young Museum is beautiful both outside and in, and features fine collections of American painting, art of the broader Americas, Oceana, and more. The Legion of Honor designed to look like an eighteenth-century French palace, offers a variety of European paintings plus Ancient art and artifacts.
Finally, the Asian Art Museum has a particular focus on of 6,000 years of Asian art and history.
GoCar San Francisco Tour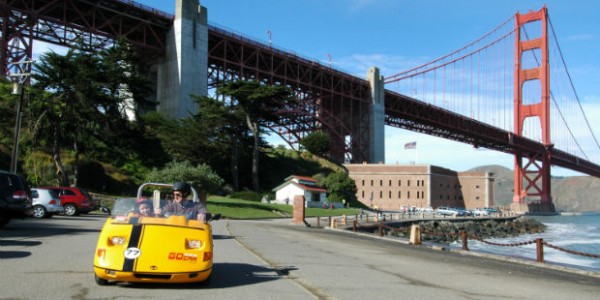 Enjoy one of the more unique ways to explore San Francisco with this GPS-guided storytelling car. This GoCar Tour offers a way to see the city without the hassle and stress of navigating on your own, and showcases sites that visitors rarely see (and a few where tour buses can't even go!).
A few of the highlights on your tour are the best for photos, like Ghirardelli Square, the Cannery, the Marina District, the Presidio, Sea Cliff, and more.
AT&T Park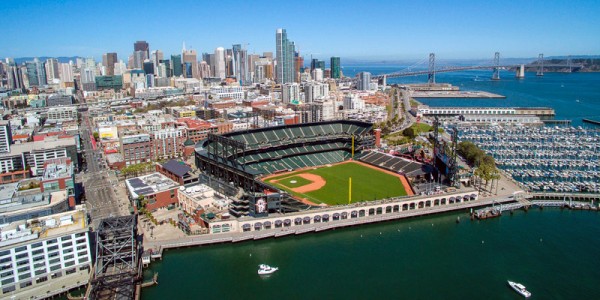 Sports fans should take advantage of the chance to tour one of Major League Baseball's most charming stadiums. Located right on the water, the views from this stadium are breathtaking. The insight you'll get on the tour is really interesting, too.
See significant sites within the park like the Batting Cages, the Press Box, a Luxury Suite, and more. Depending on when you're visiting, you could also pick up tickets to a game. What's more fun than enjoying some hotdogs and beer while watching America's favorite sport?
Aquarium of the Bay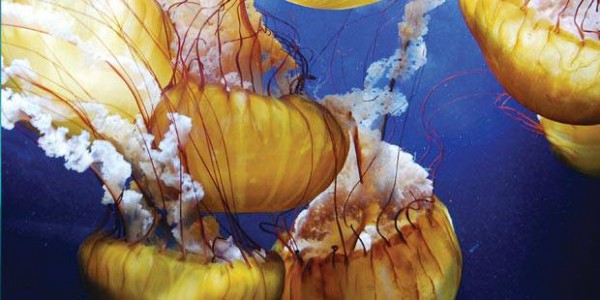 Animal lovers will definitely want to visit the Aquarium of the Bay, an amazing institution that focuses exclusively on the marine life of the San Francisco Bay and contiguous waters.
One of our favorite exhibits is "Under the Bay," where you'll be able to stroll through 300 feet of clear tunnels under a marine exhibit featuring over 20,000 animals. You'll get some really awesome photos of the sea life in this exhibit, as well as the "Touch the Bay" tank, where you can actually come into contact with (tiny) sharks.
San Francisco Zoo & Gardens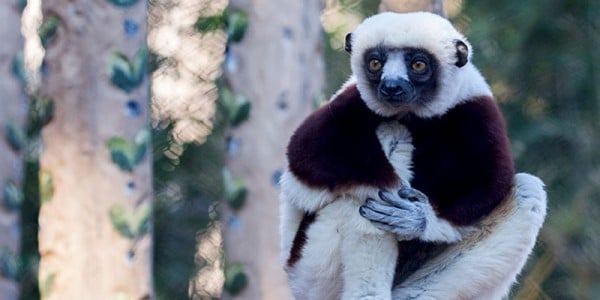 Looking for more animal fun? Then head to Golden Gate Park and the San Francisco Zoo. It's filled with amazing critters big and small, from bears to zebras, and also boasts a peaceful series of gardens featuring local California flora.
A visit here is a nice chance to see your favorite animal pals, and to get some fun souvenirs, too. Of course, if the garden aspect is your favorite part, perhaps you'll want to consider our next suggestion...
UC Berkeley Botanical Gardens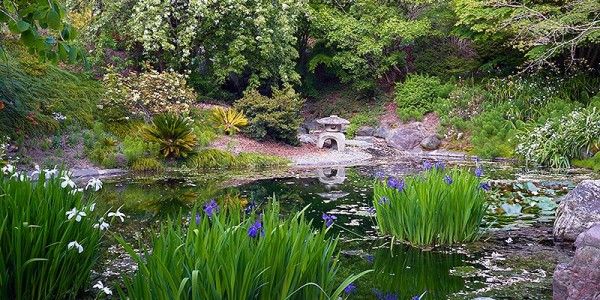 Nature is all around you at the UC Berkeley Botanical Gardens. It makes for a delightful trip outside of the city, to see a wide variety of native and exotic flora in recreated environs. Wander through 34 acres of amazing plants, representative of over 12,000 different species from across the globe.
There's a special emphasis on plants from Mediterranean climates, so keep an eye out for some especially cool exotics.
Dining & Nightlife
San Francisco is also an amazing culinary city, offering multiple areas of the city with sumptuous, award-winning cuisine. Try the Financial District, Japantown, Jackson Square, Lower Haight, the Richmond and many more. If you're looking for some fun nightlife or great drinks, then Gaslamp Quarter (also very historical), the Mission, North Beach, and the Tenderloin are good choices. Resources like Yelp and Open Table can be really helpful when finding good insight into local places, too.
 
Save on Attraction Admission
That should do it! Our list of some of the most fun things to do in San Francisco for adults during your vacation.
These ideas are great for couples or if you are traveling with a group of friends. Remember, many of these great activities are included on the pass for San Francisco by Go City, where you can save on combined admission vs paying at the gate. See all available passes and San Francisco based attractions – Learn more.
Consider adding a few of these fun options to your kid-free vacation itinerary. Enjoy!